News
>
Music News
May 02, 2008 09:27:36 GMT

A unique and new method will be done by regarding the release of their new untitled 13th album. Before the upcoming album is released in September, they plan to drop a new single each month starting from May 13.

Moreover, the unique thing is not only that they will they release a new single each month until the album hit the stores but they also have set 13 as the release date of each and every song. Beside the official tracks they will also add a B-side to be released along with their new singles.

News
>
Movie News
May 02, 2008 09:16:14 GMT

, the actress that took over 's Rachel Dawes character in "", is going to get another replacing role. This time, the two-time Golden Globe-nominated actress will step in for in the developed Sam Mendes' project, "Farlanders".

The sister of actor fills in Collette's role since the latter actress quit the project following the shooting delays. In the Focus Features' tidbit, she will be portraying a bohemian college professor who happens to be the friend of 's character. Additionally, the 30-year-old actress will join the production some time next week.

News
>
Music News
May 02, 2008 09:04:19 GMT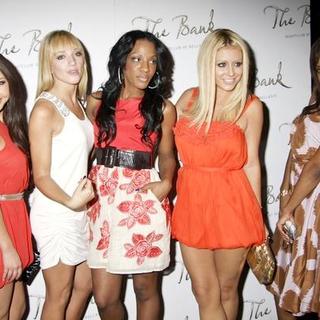 An interesting video clip is set to be made by "" as they plan to add some wrestling "action" on their new video. The girl band will be dueling with the girls from the WWE (World Wrestling Entertainment) Kelly, Layla, Maria, Melina and Mickey on the video for their single "Bad Girl".

The new clip is set to be shot in Los Angeles this coming weeks and will be directed by renowned director Melina who previously has worked with , and . On the single itself, which will be the second from their latest album "", the girls will collaborate with Missy Elliot.

News
>
Celebrity Gossip
May 02, 2008 08:44:44 GMT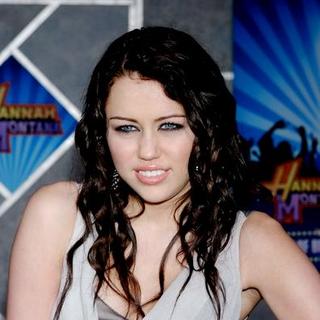 Time magazine has just unveiled its 5th annual "100 Most Influential People" list, which comprises of individuals from all ages, ranging from Leaders and Revolutionaries to Artist and Entertainers. Among the likes of the Dalai Lama, Fed Chairman Ben Bernanke, and Muqtada al-Sadr, it's interesting to find ' name on the list.

The actress-singer who's created sensation after sensation with a series of her racy pictures is said by the publication to have been "riding a huge tidal wave at the pinnacle of her career". Scores a spot, No. 59, on the prestigious list, Miley finds herself among some other senior public figures, including , and .

News
>
Movie News
May 02, 2008 08:43:55 GMT

For those who love a love story with a little bit of twist, a video showing the set visit to the upcoming vampire love story movie "" has been posted online. The almost three minutes footage brings romantic thriller movie lovers to behind the scene of the film based on the best seller novel by Stephenie Meyer.

Opened with a brief introduction explaining about the movie for Summit Entertainment, the footage then continues by showing on-set report in Portland, Oregon done by Reelz Channel's TV Show "Dailies". The video let out a shooting scene where the main character, Isabella Swan, finds out that her object of affection is possibly a vampire. It also revealed interviews with some of the cast and director.

News
>
Music News
May 02, 2008 08:34:06 GMT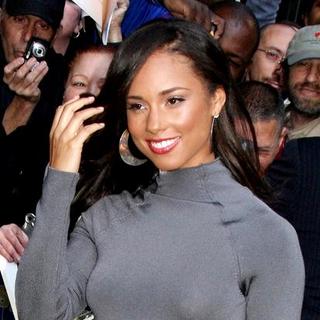 It seems that is still short of backups to support her on tour. The fact occurs as the singer plans to reinforce her tour line-up by adding a backup singer to join her.

To select the backup singer Alicia will do an audition for female singers in the age around 21-30 years-old. The applicant must submit a video, which length is about 30 seconds or more, of themselves singing acapella. They must send the video to the R 'n' B singer's until May 5. A source stated that two main conditions to get the job is that the contestants must be physically fit and able to dance.

News
>
Celebrity Gossip
May 02, 2008 07:55:31 GMT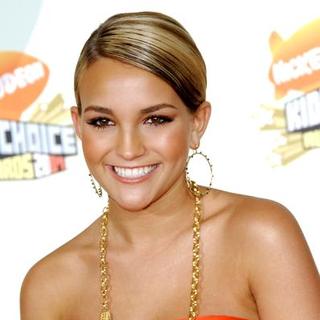 It's another girl for the Spears family. New report has just surfaced that and her boyfriend Casey Aldridge are expecting a baby girl. The sex has been revealed by mother Lynne Spears who was overheard telling all about the good news.

"I heard Lynne talking about Jamie Lynn's baby. She said Jamie Lynn and the baby's dad (Casey Aldridge) were so excited when they found out it's a girl," a source told America's Life&Style magazine. The source, moreover, also claimed that Lynne was overheard telling friends the baby will be her first granddaughter in addition to giving up Jamie Lynn's nursery secrets. "She is going to do the nursery in white, black and yellow," so the source said.

News
>
Music News
May 02, 2008 07:44:50 GMT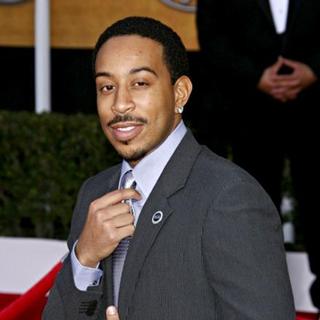 Following the release of his new album "" has revealed more details about it. To the press the rapper claims that his upcoming studio album will be a theatrical one. "Expect the whole album theatrical," he said.

Although haven't decided the first track for the new album, Ludacris has already confirmed the time for the drop of his first single will be either in June or July. Adding to that, he also revealed the title for one of his new songs which will be "Let's Stay Together". The rapper is reportedly working and finishing his new album during the shoots of his new movie "". Before the upcoming album, previously Ludacris has already dropped "" to the market on September 26, 2006. The album was a successful one as it managed to peak at #1 on the Billboard 200 chart.

News
>
Celebrity Gossip
May 02, 2008 07:32:01 GMT
Has previously revealed in late 2007 that she planned to quit her show-business career within five years and retire to her native Canada, is holding an estate sale this weekend, E! reports. The sale reportedly will start Friday, May 2 at Hows Market on Pacific Coast Highway and then moves to Malibu High School on Saturday and Sunday. An announcement has been made in an invitation-like for the sake of the event, dubbed Pamela Anderson's Estate Sale.

Concerning her plan to retire, Pammy was quoted as saying, "Five more years of [T&A], and I'll go back to Canada. I've got some land. It'll be time." She went on adding at that time, "I get offers to do movies and TV all the time. I say no to everything. Drives my agent crazy. I'm lazy. I don't want to work. I want to be with my kids. So I just fly in from LA, do a few days of shows and go back home."

News
>
Movie News
May 02, 2008 07:10:14 GMT

Following the unveiling of the international poster "", the 20th Century Fox's forthcoming action movie starring has its international teaser trailer posted on the net. The so-called French teaser runs for more than a minutes and it is opened with an introduction made by the film's director/co-scribbler Mathieu Kassovitz in French.

After about half a minute introduction made by the depicter of Jewish bomber in "", the trailer begins with a footage showing Thoorop played by Diesel standing under a pouring rain and tilting his head back to feel the falling water on his face before putting on his raincoat's pocho. Then, he wanders of through the heavy rain and the devastated city.

News
>
Celebrity Gossip
May 02, 2008 06:49:57 GMT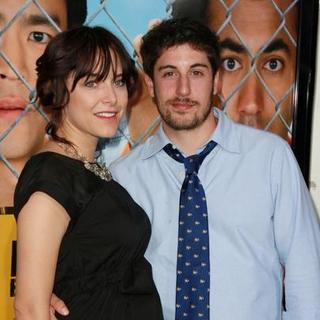 ties the knot. The "American Pie" actor has put an end to his single status, marrying actress fiancee Jenny Mollen in an intimate, private ceremony in Los Angeles last week.

A representative for the newlyweds confirmed the wedding report Thursday, May 1 saying both Jason and Jenny swapped vows on April 23 and "wanted to take in this moment without any distractions." The representative went on adding that Jason and Jenny also are planning to hold a "proper" ceremony in Napa, Calif. July later this year for their family and friends to celebrate.

News
>
Music News
May 02, 2008 06:20:16 GMT

Legendary boy band really take their reunion seriously and plan a new single to celebrate it. The group who have been separated for about 14 years, have confirmed that they will release their new single titled "Summertime" on May 13 via digital music services.

The boy band released the news through a blog posting on their official website yesterday (May 1). The single is also planned to be the opener before they will release a full album this fall. Meanwhile, the official cover art for the new single has been revealed on their .

News
>
Movie News
May 02, 2008 06:11:25 GMT

Days after celebrating its world premiere at Odeon in Leicester Square, London, romantic comedy "" once again rolled down its red carpet for another premiere event. This time, the special celebration preceding the theatrical release of the 20th Century Fox's movie was held on Los Angeles on May 1.

Unlike the world premiere which went by without one of its stars, , the latter event saw both of its stars, and Diaz grazing Mann Village Theatre's red carpet. It was also attended by some other cast members, including , Michelle Krusiec and . Additionally, several other Hollywood big names were also making an appearance on the occasion. They were , Brooke Burns, Diablo Cody, , Jason Goldberg, Soleil Moon Frye, and .

News
>
Celebrity Gossip
May 02, 2008 05:06:13 GMT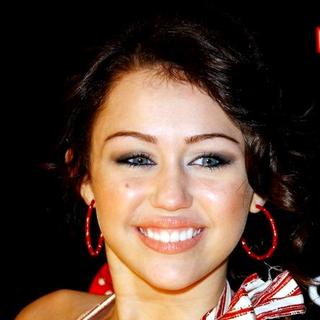 Still becoming the subject of pros and cons concerning her provocative pics for the June 2008 issue of Vanity Fair magazine, is hiding herself away from the press. She was initially scheduled to make a red carpet appearance at a media party in Orlando on Friday, May 2, yet has dropped out of what would be her first public engagement since the Vanity Fair photos controversy.

Disney has on Thursday, May 1 confirmed the teen sensation's absence from the event, saying she would instead still on for her performance at the so-called "Disney Channel Games", a week long charity event that's being held at Walt Disney World in Orlando, Florida, on Saturday, May 3 at the Walt Disney World Resort in Orlando. The and are among the other artists set to perform as well. The event itself won't air until July.

News
>
Music News
May 02, 2008 05:05:41 GMT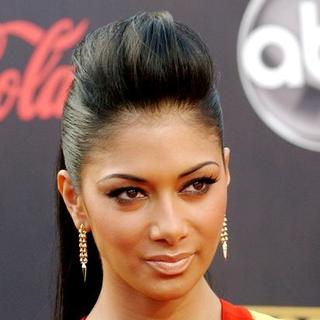 The music video for ' lead singer 's cover of 's "Rio" has just been premiered on April 30. The video sees Nicole in a pink dress singing the tune on a stage in front of a full packed crowd.

The single was actually made for ads promotion of a new Carress' body wash product in Brazil, the Carress Brazilian Exotic Oil Infusions. Before having its radio release in early May, the song has already been made available for tuning and downloads on the brand's on April 8.