News
>
Movie News
March 10, 2008 03:55:00 GMT
The British romantic drama "" added more winning statuettes to its awards collection as the Focus Feature's film became the biggest winner at the 2008 Sony Ericsson Empire Awards. Nominated for six categories, the post-war drama nailed a deserving three kudos at the awards ceremony at Grosvenor House Hotel on Sunday, March 9.

On the occasion, the Joe Wright-directed film was hailed to be the Best British Film besting over its tough contenders, "", "This Is England", "" and "". The acclaimed movie also managed to bring kudos for its two leading stars, and as the Best Actress and Best Actor winners respectively.

News
>
Celebrity Gossip
March 10, 2008 03:30:31 GMT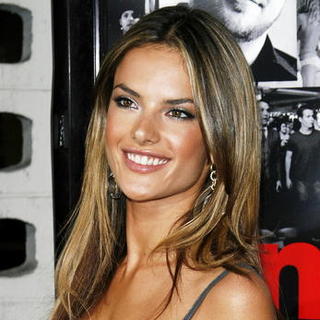 There it is, after weeks of chatter and speculation has finally announced her pregnancy on her official Website. The Brazilian supermodel revealed on her Website that she and longtime boyfriend Jamie Mazur are expecting their first child together.

"Hi everyone! First of all, i would like to wish a happy new year to everybody and say that i have been really busy working a lot," Ambrosio wrote on her Web. "Also, I would like to announce some really great news! My boyfriend Jamie and I were surprised in the beginning of the year with some delightful news that we are expecting our first child together!"

News
>
Celebrity Gossip
March 10, 2008 03:11:20 GMT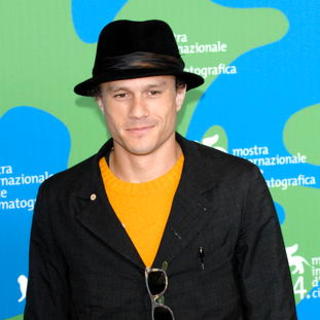 The will of the late actor has been revealed. The 28-years-old actor, who died of an accidental prescription drug overdose earlier this year, filed a three-page will in his native Australia back in April 2003, leaving all his assets to his parents and sisters and nothing to ex-fiancee and their 2-years-old daughter, Matilda Rose Ledger.

Details of Heath's will were made public Saturday, March 8 and it showed that he had not updated it since his relationship with "" co-star Michelle Williams and the 2005 birth of their daughter Matilda Rose. New York's provides a sneak peek into the fortune of the late actor based on a series of documents filed in Manhattan Surrogate's Court.

News
>
Music News
March 10, 2008 02:35:12 GMT

took his fans behind the scene of his forthcoming music video, "Lollipop" which is a track from his upcoming album "". A clip has been released, previewing the video that will make its premiere on BET's Access Granted on Wednesday March, 12.

As seen from the footage, the video was shot in Las Vegas with director Lee S. Harris and features the late singer Static Major. Static managed to shoot the video for "Lollipop" before his death on February 25 this year which Cause of Death is still determined but speculated as complication from surgery.

News
>
Movie News
March 10, 2008 02:34:47 GMT

The prehistoric epic "" about a Mammoth hunter roaming to the end of the Earth to save his lover and his tribe from extinction has claimed the top spot on the North America weekend box office ended Sunday, March 9. The Roland Emmerich's drama adventure movie became the second Warner Bros' film following "" to dominate the box office at the first weekend of March by grossing an estimated $35.7 million.

Despite its success of being the number one movie in North America, the and -starring film was shy of the record-setting $70.9 million that "300" garnered in its debut weekend back in 2007 as well as of the $40 million or more prediction from some box office analysts'. The movie also came in behind other Emmerich's film "" which opened at $68.7 million in its first weekend in 2004.

News
>
Celebrity Gossip
March 10, 2008 02:24:47 GMT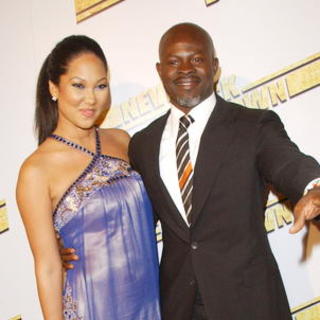 Rumors are abuzz that and boyfriend are expecting their first child together. There has yet official confirmation from the couple, but the media is beginning to get wind of it.

The New York Post's Page Six reports that the fashion mogul is pregnant with actor boyfriend Hounsou's baby. The Post cited an unnamed source confirming the baby news as saying, "She's pregnant".

News
>
Music News
March 10, 2008 02:14:39 GMT

will soon be back on the spotlight to release their second album, titled "" and before it takes the street, the girls let out a promotional video of it. A footage slightly passing one minute is released, previewing briefly the tracks inside the album.

It has previously leaked that the second effort from the band will contain 17 tracks including an introduction featuring producer called "Welcome to the Dollhouse". The video that features an appearance by fellow Bad Boy Records artist, Donnie J, shows the girls rehearsing, recording in the studio, performing and simply hanging out together while the tracks are unveiled.

News
>
Celebrity Gossip
March 10, 2008 01:44:18 GMT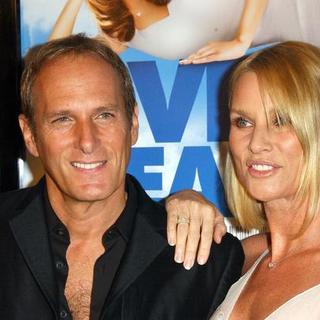 and her singer fiance have stripped off for a raunchy new charity campaign. The celebrity lovers posed for a London Fog charity campaign in a bid to help raise awareness for 's Hole in the Wall Gang Camp, which provides children with cancer and other serious illnesses a camping experience and extends year-round support to their families and health care providers.

The campaign was shot by Davis Factor and appears in April issues of several fashion magazines. All proceeds from the charity print-advertisement campaign will be donated to The Hole in the Wall Gang, which was founded in 1988 by Hollywood legend Paul Newman.

News
>
Celebrity Gossip
March 10, 2008 01:25:31 GMT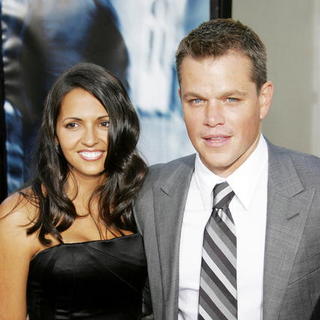 Another child is on the way for and his wife Luciana Bozan Barroso. A representative for the actor confirmed the good news to People, saying "They couldn't be happier. They're so excited!"

The announcement comes after Damon and wife Luciana walked the red carpet together at London's Empire Film Awards Sunday, March 9 where she showed off a baby bump. The pair's first child together, daughter Isabella, was born on June 11, 2006. Luciana, in addition, also has a nine-years-old daughter, Alexia, from her first marriage.

News
>
Movie News
March 08, 2008 08:00:26 GMT
"8 Simple Rules for Marrying My Daughter", the sequel to W. Bruce Cameron's bestseller-turned-hit television series "8 Simple Rules for Dating My Teenage Daughter" is said to be brought to the big screen. According to Hollywood Reporter, the novel adaptation film has been picked up to be a feature film with the aid of Wendy Finerman, the producer of "".

The novel will be adapted into a film by its own writer Cameron with the help of the author of the "Grrl Genius Guide" book series, Cathryn Michon. The film will be produced by 26 Films and will bring up the comedy tone as the television series starring the late John Ritter. Further, the film will resolve around a divorced dad who is having a younger girlfriend, while dealing with the fact that his two daughters get engaged at the same time.

News
>
Celebrity Gossip
March 08, 2008 07:37:59 GMT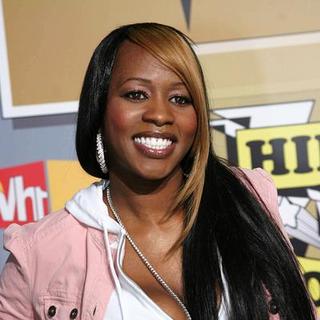 Radio host Egypt of BET's The Black Carpet confirmed on her highly rated television show Thursday, March 6 that and Papoose are engaged. Greater than that, the couple are said to be planning to wed summer later this year.

Still according to Egypt, Remy Ma shared the exclusive news with her. Sources said the embattled rappers have been dating quietly for over two years.

News
>
Music News
March 08, 2008 07:30:41 GMT
has begun the series of releases from his upcoming album, "". The pop singer has premiered the music video of its lead single "Leavin'" on Yahoo! Music yesterday, March 7.

The less than four minutes clip reportedly is directed by Sanji, who was also the director of his other video for "She's No You". It shows the former child star in a more mature appearance and act, engaging in a several intimate scenes with the model girl.

News
>
Movie News
March 08, 2008 07:23:00 GMT

The co-star of in "William Shakespeare's Romeo + Juliet" reportedly will be once again working together with William Monahan, the scribbler of "". According to Hollywood Reporter, the acclaimed Hollywood actor is eyeing for the lead role in Korean-thriller remake project entitled "The Chaser".

The 33-year-old actor is said to be circling the role of an ex-cop who goes on the warpath trying to find a missing girl. Meanwhile, Monaghan reportedly is in talks with Warner Bros. Pictures to adapt the hit Korean film directed by Na Hong-Jin. Aside from the negotiation, Monahan has joined the production as the film's co-producer alongside Roy Lee, Doug Davison and Dan Lin.

News
>
Movie News
March 08, 2008 06:40:58 GMT

The restricted teaser trailer of 's upcoming comedy film "" has been released online. Unlike other ordinary teasers, this trailer gives out clear pictures of the characters, that includes , and , which unfortunately are layered over the footages of the film.

The teaser is relatively a short one since it runs just about 46 seconds, but it pretty much shows the hilarious side of the film. The video footage gives out the first look into Downey Jr.'s character as a black man. The footage is ended with burning notes stating when the film hits the theaters. The notes read, "Tropic Thunder...Shit Blows Up...8.15.08."

News
>
Celebrity Gossip
March 08, 2008 06:38:37 GMT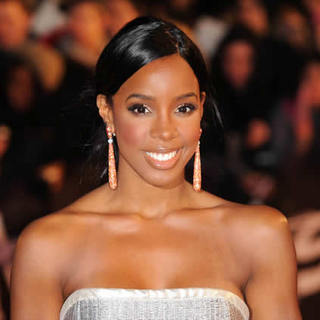 There it is, after weeks of chatter and speculation finally stepped out of the closet and confirmed that she did have breast enhancement. Broke her silence to People, the singer told the publication in its March 17 issue that she had plastic surgery last October to bring her "from an A-cup to a B-cup."

"I didn't want to have double Ds and be a little bitty size 2 - that would look nuts!" Rowland admits. Furthermore claimed her breast enhancement as a long decision-making process, the songbird said that she did it for fashion's sake.