News
>
Movie News
April 26, 2008 07:34:26 GMT

A new featurette exposing the wardrobes of "" characters has been put out by New Line Cinema. The nearly three minutes long footage brings the dramedy's lovers to see what happens behind the scene in terms of the characters' fashion style.

Opened with an aerial view of New York City at night, the video entitled "Back in Fashion" cuts to show the film's stars and as well as director Michael Patrick King talk about the much awaited adaptation film of the HBO series and the costume prepared. Focusing on the fashion of the characters, the featurette continues to describe how the fashion of each character has evolved to become more expensive and beautiful. It also let out a tour into the costume department by the costume designer Patricia Field herself.

News
>
Music News
April 26, 2008 07:25:27 GMT

A new contest is being held to promote 's new album "". The prize, which will only be given to one lucky winner is a full Madonna's CD catalog.

The catalog will not only give out her new album but also include the pop diva's previous albums, such as "The Confessions Tour DVD/CD, , , "", "", "", "", and many more including compilations that she has done. To join the contest one must be a U.S. or Canada residence and one person can only register once. The contest will be closed on May 23, 2008. Visit for more details.

News
>
Movie News
April 26, 2008 07:02:59 GMT

"" brings good news to the fans wishing to get a chance to get involved in the action adventure film. Reportedly, the sequel to the blockbuster film "" is now looking for volunteers as latest report suggested that Paramount Pictures is seeking for Air Force airmen to appear as extras in the film directed by Michael Bay.

Allegedly, the production company needs many service members that are familiar with weapons and ground combat operations to be divided into two teams. To be eligible to be extras, the military volunteers ought to be available for the shooting dates scheduled for their teams, Shanghai Team set for June 2-4 and July 22-25, while Forrest Team scheduled for June 16-17, June 23, August 22 and September 15-16. Details on the recruitment can be read at .

News
>
Celebrity Gossip
April 26, 2008 06:37:30 GMT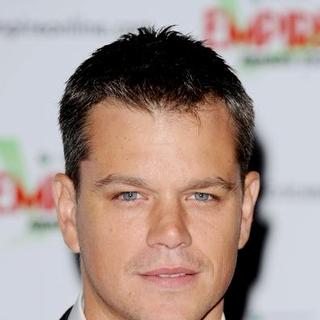 Doing good deed for others is their intention. and some fellow celebrities are cashing in on their fame, donating their used baby items to Johnson's Celebrity Hand-Me-Down Auction. The cause, which will be kicked off on April 29 and ended on May 9, will benefit such charities as March of Dimes, Save the Children, Zero to Three and Baby Buggy.

The celebrity baby items which are being auctioned off at Johnson's Celebrity Hand-Me-Down Auction, at , among others include diaper bag, beachwood high chair, car seat, Adidas track suit outfit, and baby products. "It is important to pass certain things on from one generation to the next," said Elisabeth Hasselbeck who's among the famous parents donate their used baby items to the online auction. "I still have a children's bracelet that my mother gave to me, which I will pass on to my daughter one day. There is something priceless about having certain things around you which tell a story."

News
>
Music News
April 26, 2008 06:20:57 GMT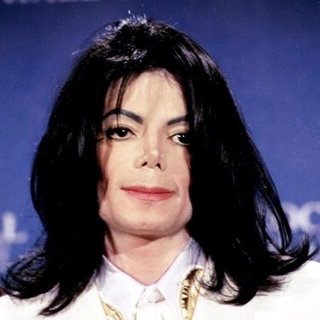 Having lots of problems, such as legal battles and financial crisis coming to his life recently, doesn't stop to continue his music career. Michael reportedly is going back to the studio and working on a new album.

For this project, the king of pop will be assisted by RedOne and . Nypost.com's PageSix reported that the three have started to work at a music studio in Las Vegas. Although already starting his work, a source from PageSix claims that Michael hasn't made a deal with a recording company to release the album. "Michael is producing the album himself and then will sell it to a record company when he's finished," the source said.

News
>
Movie News
April 26, 2008 05:07:09 GMT

Apparently one disastrous film won't keep away from the movie industry as she has been involved in another feature film project called "". In the indie drama film set to have its premiere at Tribeca Film Festival on Saturday, April 26, the pop diva will be seen portraying an aspiring singer abused by her husband. As many perhaps still remember her poor performance in "Glitter", the left-over question now is whether she will be better in this film than in the previous.

Early reviews concerning her acting skills in the Lee Daniels Entertainment's film come out with mixed feeling. In the article written by Leslie Gornstein of E! Online, it is clearly suggested that the multi-awards winning singer did no better than her Billie Frank rendition. Discussing about the reason behind the signing on "bad actors", Gornstein expressed her thought about Carey's act in the film as quoted, "SHE WAS BAD".

News
>
Celebrity Gossip
April 26, 2008 04:29:40 GMT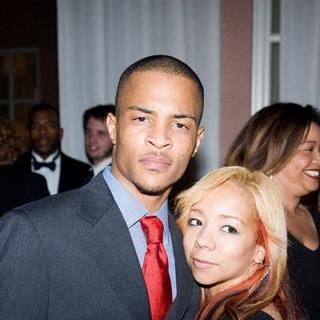 Waiting in anticipation for the arrival of their another son together, and longtime girlfriend Tameka Cottle are heading to the altar soon. The pair, as claimed by MediaTakeOut, are planning to tie the knot this summer.

MediaTakeOut was told by an insider that Tameka, who was a member of the multi-platinum R&B female group , "is preparing for the [event]. It's going to be small and intimate, but still very classy." The insider also confirmed that the wedding will supposedly take place in August after Tameka gives birth to the baby.

News
>
Music News
April 26, 2008 04:12:52 GMT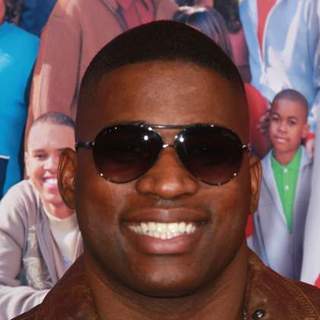 Not just preparing the release of his fifth album "", also has other projects on his mind. The rapper are preparing to release two more albums, a weight loss DVD and a new film.

Commenting about his upcoming fifth album David said, "Most rappers in this day and time don't get to make it to their fourth or fifth album, so I feel very blessed." The new album is planned to be released on June 3 through Universal Records. The rapper also revealed about the other two albums he also plans to release, the first one is "", that will be the follow up for "The Greatest Story Ever" and the other album is a companion for his Adult Swim cartoon show.

News
>
Movie News
April 26, 2008 03:55:54 GMT
Though fans still have to wait for a few days to see their favorite superhero "" to graze the big screen, good news has already come pouring down on them. After earlier it was reported that the Jon Favreau-directed action film will open early on May 1 at 8 P.M. in limited theaters, a new report is building up as the film's helmer has indicated that the follow-up to the much awaited film may bring up War Machine.

Talking about this upcoming Paramount Pictures' movie to Rotten Tomatoes in London, the 41-year-old filmmaker let out that the superhero tidbit is going to showcase a moment in which Lt. Colonel Jim Rhodes takes a look at Tony Stark's Mark II Iron Man outfit and says, "Next time baby." The scene allegedly opens up possibility for filmmakers to bring up the War Machine, Rhodes' superhero character who comes out after Stark's fall into alcoholism.

News
>
Celebrity Gossip
April 26, 2008 03:54:43 GMT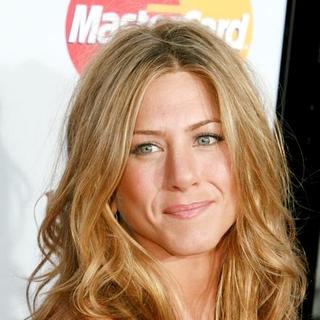 Is one of the celebrity endorsers of Smartwater, is having her latest ad for the brand being leaked to the net. The new ad, which is the actress' second ad campaign with the Glaceau brand of water, was shot by photographer Craig McDean and took place at a lake in the L.A. area.

Aniston could be seen in the ad plays with a paper boat at a Los Angeles lake. The ad copy reads, "I love the reflection of water ... But what I drink is a reflection of me." The ad, per E! News, will run as two-and four-page magazine spreads as well as on billboards nationwide.

News
>
Music News
April 26, 2008 03:42:52 GMT

New music outfit that will take over tweens by storm, , is made the featured artist on Radio Disney this week in its program. The three-piece act that is comprised of sisters Paris and Destinee Monroe as well as their best friend Ariel Moore, are the latest teen-craze that was signed under Interscope Records by Jimmy Iovine himself.

The girls group have started off well by being the openers of , and . They have also performed for model ' daughter's birthday. The performance was taped and made an episode that was aired April 20 in Kimora's reality show "Kimora: Life in the Fab Lane".

News
>
Movie News
April 26, 2008 03:15:03 GMT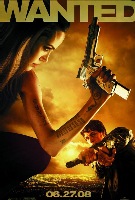 Action movies' fans are treated with more action sequences and never before seen clips coming from the forthcoming Universal Pictures' film "" as a new international trailer from the action tidbit starring and put on the net. Though the one minute long footage is not in English, it still gives out new takes on the film coming into theaters June 27.

Unlike the first two domestic trailers, this international trailer opens literally with a bang as Jolie who looks like to be involved in a gun fight fires her gun and the camera goes on capturing the bullet flying through the air. After the screen goes blank momentarily, the image of Jolie leaning against a wall resurfaces followed by a clip showing the actress sitting down amids hundreds lighted candles.

News
>
Music News
April 26, 2008 03:14:25 GMT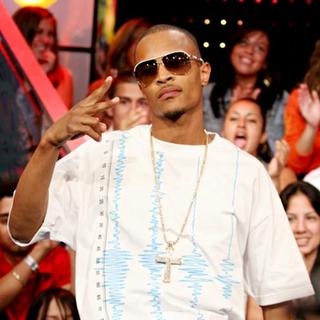 Fans of rapper won't have to wait long before they can hear what kind of songs he will make on his upcoming album "". On April 25 the rapper has announced that he will give a sneak peak of the first single from his new album to fans.

T.I.'s new single can be heard on Tuesday, April 29 at his website Confirming the news he said, "I already know the demand is great, the anticipation is very high, and the wait is almost over man. I promise you something special and I will deliver."

News
>
Celebrity Gossip
April 26, 2008 03:11:08 GMT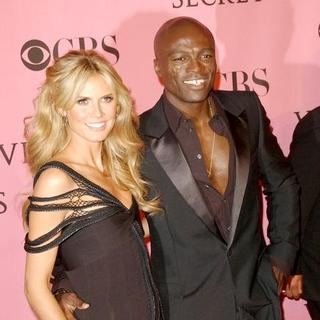 Renewing wedding vows is an always for and . The couple have openly revealed to In Style magazine's May 2008 issue that they have renewed their wedding vows every year on their anniversary since they first tied the knot in 2005.

Klum and Seal admitted to have always renewed their wedding vows with the same minister who married them and also having the same beach where the original ceremony took place in Costa Careyes, Mexico as the venue. They, furthermore, told the publication that renewing their wedding vows will help them to focus "on why we got married" in addition to "set a good example ... for the kids."

News
>
Music News
April 26, 2008 02:57:53 GMT
appeared on Good Morning America yesterday, April 25, singing three songs from her recently-released album, "". She opened the set with "Touch My Body" before going with "That Chick" and "Bye Bye". On the first song however, she received technical fault, which many speculate as a caught-in-the-act lipsynch attempt.

Carey who was dressed in bright pink mini dress, was singing "Touch My Body" when the intro that serves as the backing track stopped abruptly. Another faulty also occurred towards the end of the song when she turned around to her backing singers and said "Stop singing my part now baby". The remaining two performances went smoothly.