News
>
Movie News
December 06, 2007 07:28:21 GMT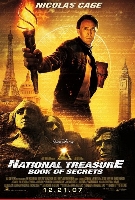 Action sequence arguably is always exciting to watch and Walt Disney Pictures sure is well aware of it. The studio has just launched an extended clip for its upcoming flick "", slated to hit theaters nationwide this month on date 21.

Running a little above three minutes, the piece presents a car chase sequence in which Ben Gates, played once more by , and company are being pursued by Jeb Wilkinson, portrayed by , along with his henchmen. Just after the sequence, a short footage from the movie can also be seen.

News
>
Celebrity Gossip
December 06, 2007 06:34:16 GMT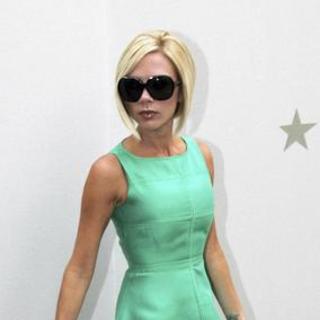 Is busy touring with her music group , takes time in between to do an interesting interview with Elle. Graces the cover of the magazine's January 2008 issue, the mother of three discusses such issues, as sleeping naked and meeting hubby . She, moreover, also opens up about a more personal matters, from her being the odd girl out at school to her talent.

Spilled some of her bedroom secrets, Victoria openly told Elle "I sleep naked. You don't sleep with David Beckham. (giggles) I'm going to be naked if I'm getting in bed with him every night."

News
>
Music News
December 06, 2007 06:14:31 GMT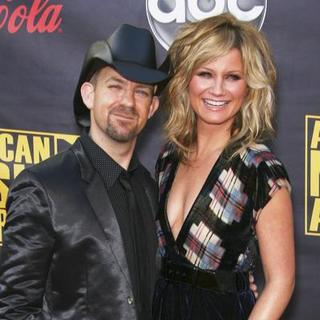 Country duo are ready to hit the studio again next year to work on the follow up of '' that debuted at #4 on Billboard Hot 200. They will begin recording in February and release it sometime after via MCA Nashville.

"We're planning on recording in February, and if all goes well we'll see what we make," member Kristian Bush said. "As writers, you kind of let the songs dictate where you're going, rather than trying to kick it and punch it."

News
>
Music News
December 06, 2007 05:17:17 GMT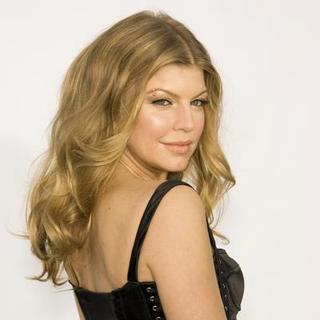 With the announcement of Grammy nominees coming within hours from this published date, predictions of who will be the contenders have erupted. Among those having good shot are aka Fergie, and .

The first three artists along with several others like , and will announce the nominees in Hollywood, today (November 6) at 8:30 A.M. (1600 GMT). Meanwhile, it is no longer a big secret that those joining this announcement will likely get the nominations as well.

News
>
Movie News
December 06, 2007 05:12:25 GMT

"Bond 22" has found its villain in Mathieu Amalric. According to Empire Online, the "The Diving and the Butterfly" star has confirmed his involvement in the new installment of James Bond movie.

Though he didn't share much details about his role, the French actor revealed that he will portray the enemy of James Bond. He said, "I will, it's true. I play the villain, yes. James Bond. It has to do with childhood, you know? To be a villain in James Bond is just so funny. I never dreamt about that. It's not what I want to do with my career. It's just that I have kids and it's so funny to do that. But it doesn't mean that I'm not going to do a very small French film for free with my friends."

News
>
Music News
December 06, 2007 04:45:59 GMT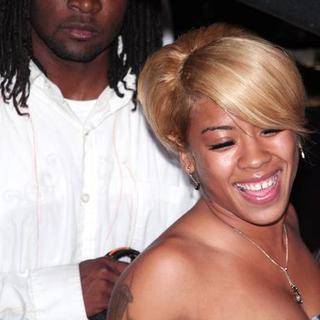 has just delivered a fresh video for her third single from sophomore set ''. The clip of 'I Remember' was premiered on BET.

Reports said that it was directed by Benny Boom (, ) who also helmed the video of her 'Let It Go' single.

News
>
Celebrity Gossip
December 06, 2007 04:41:06 GMT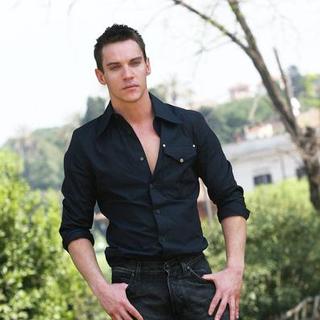 Judicial authorities have on Wednesday, December 5 dropped charges against , stemmed from an arrest in November after he was involved in a drunken clash with airport staff at Dublin Airport.

Meyers was due to fly back to London on November 18 after his appearance on RTE's "Tubridy Tonight" the day before when he was refused permission to board a British Midland. Being told by the airport staff that he was "unfit to travel", the actor was overheard by witnesses repeatedly insisted "I will get on this flight, no matter what."

News
>
Celebrity Gossip
December 06, 2007 04:24:58 GMT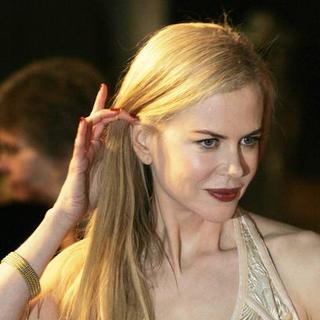 has become the next celebrity to be honored with a wax work at the famed Madame Tussauds in London.

The Aussie actress' wax sculpture, dressed in a glamorous floor-length red gown, was unveiled on Wednesday, December 5.

News
>
Movie News
December 06, 2007 04:24:03 GMT

The release of 's new action movie "Wanted" is being pushed back to summer 2008. Universal Pictures has announced that instead of being launched on March 28, the movie that is adapted from Mark Millar graphic novel will be released on June 27, 2008.

On their press release, the production company stated, "Universal Pictures has moved the release date of its hotly anticipated fantasy-action-thriller Wanted from spring to summer. The film will now be released on Friday, June 27, rather than its former release date of March 28."

News
>
Music News
December 06, 2007 04:21:47 GMT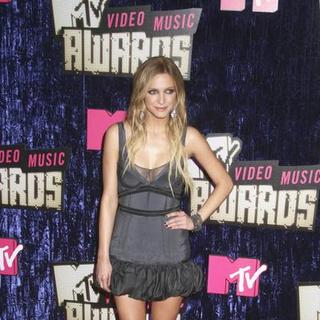 After the new single was late last month, sets the date of the music video for 'Outta My Head (Ay Ya Ya)'. Yahoo! Music listed that the clip will come on Wednesday, December 19.

Apart from the audio, the alleged cover art for the single has also even been , simply showing the picture of Ashlee from chest up. The -produced song is slated to be released digitally on Tuesday, December 11 and physically in January.

News
>
Music News
December 06, 2007 03:33:17 GMT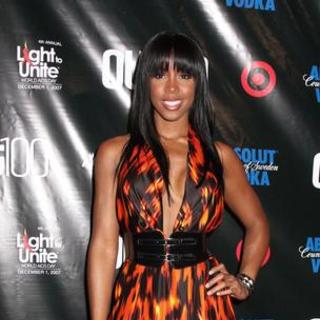 The long-awaited video of 's 'Work' has finally been premiered. It was shot back in mid July but was postponed several times before premiered five months later.

The clip that emphasizes on silhouettes and symmetrical lines, was initially vied to be released first with Kelly's other video, 'Ghetto' feat. . Both videos were shot at relatively at the same time, but it was 'Ghetto' that was finally put up first in September.

News
>
Celebrity Gossip
December 06, 2007 03:17:22 GMT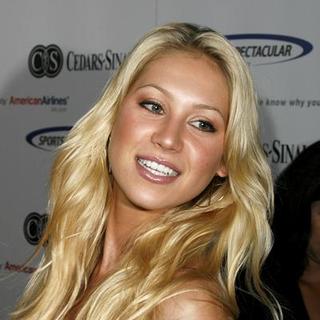 It's been quite a long time that and have been playing it coy when being asked about their romance. Yet, it's no longer an unconfirmed speculation now that the pair are engaged already as photos of the tennis goddess spotted sporting an engagement ring have made their way all over the net.

Anna and Enrique were seen enjoying a romantic meal at Japanese restaurant Sapporo Teppanyaki in Central London on Tuesday, December 4. It was later that evening that the tennis ace was spotted wearing an engagement ring, reportedly worth $6 million.

News
>
Music News
December 06, 2007 02:56:52 GMT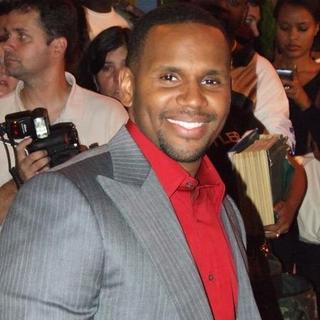 R'n'B singer walked away from his recording house, Geffen, to sign a new contract with Capitol Records. He also announced that his next album will come in 2008 under the new label.

"They've shown that they're dedicated to push their resources for my projects," Avant said of Capitol. "I look forward to a long lasting relationship with Reports said that productions will include Rodney Jerkins, Mr. Collipark and DJ Smurf, among others. Although the exact release date of the album is not yet confirmed, it is said that the first single will come in March.

News
>
Celebrity Gossip
December 06, 2007 02:46:55 GMT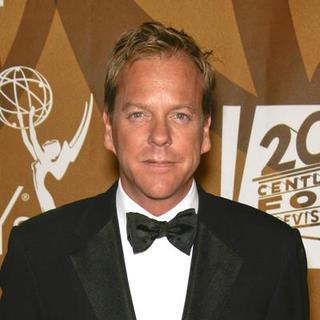 Decided to serve his jail time earlier than its initial date, which is December 21, will serve his 48 days at the Glendale City Jail, it has been reported. The actor, accompanied by his lawyer, appeared in court on Wednesday, December 5 for the sentencing.

Assistant City Attorney Dan Jeffries said a Superior Court judge ordered that the actor serves 48 days in Glendale city jail and must complete the sentence before March 30 next year.

News
>
Movie News
December 06, 2007 02:31:15 GMT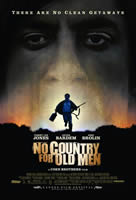 Though the awards haven't been officially given out to the Coen brothers, "" has every right for celebration as the adaptation movie has been announced as the 2007 National Board of Review award winner for 2007 Best Film on Wednesday, December 5. Aside from snagging the Best Film prize, the crime thriller movie also managed to win the Best Ensemble Cast as well as the Best Adapted Screenplay.

Praising the winning picture, the president of the board, Annie Schulhof, explained why the board choose to give the awards to 'No Country'. She stated, " 'No Country for Old Men' is a brilliant convergence of extraordinary directing, a masterful screenplay and incredible ensemble performances."