News
>
Music News
April 10, 2008 07:25:36 GMT

One of the most-anticipated films this year, "" is nearing its release date on May 22 and to support the movie, a soundtrack will be released two days prior that. Amazon.com, however, has opened pre-orders for the CD.

The soundtrack particularly is also anticipated because John Williams is the major composer and conductor. Williams is a multiple award-winning songwriter and composer who has penned numerous scores for big screen movies and receive prestigious awards like Grammy Awards and Oscar for them. He has written tracks for other Indiana's adventures like "Raiders of the Lost Ark" (1981), "The Temple of Doom" (1984) and "The Last Crusade" (1989).

News
>
Movie News
April 10, 2008 07:19:10 GMT

The love story turned murder mystery film "" featuring actress and has become another Weinstein brothers feature film project. According to Variety, the drama thriller film will be distributed by The Weinstein Company as the production house have settled a deal on the film's North American rights.

It is further explained that the foreign sales of the film will be tackled by Weinstein International. The closing of the deal allegedly came soon after a list of ensemble cast has been revealed. Commenting on the acquiring of the film's distribution rights, Michael London of Groundswell Prods. said, "Andrew's a very ambitious guy with a huge future, and I think Harvey (Weinstein) sees that and wants to be a partner in that."

News
>
Movie News
April 10, 2008 06:41:56 GMT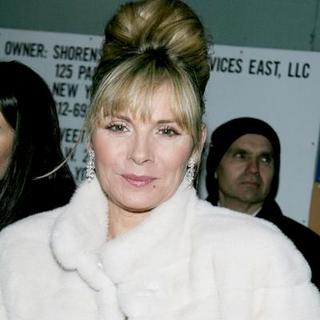 , the depicter of sex-crazed Samantha in the highly anticipated comedy romantic film "" reportedly has let out spoilers about the upcoming film. According to MNSBC, the 51-year-old actress has revealed details about her character in the New Line Cinema's movie in an interview with Access Hollywood in New York City on Monday, April 7, night.

The site noted that the star of 1984's cop spoof film "Police Academy" has hinted that her character will be experiencing a big change in her life as she may be moving to Los Angeles. To Access Hollywood, the co-star of revealed, "Her location is now on another coast, so there's a lot of beige and sunshine, the 'Golden-Kind-of-Girl' feeling to it, which my hair and makeup team had a ball with! There's a lot of suntan lotion, a lot of sparkly stuff, which Samantha revels in."

News
>
Celebrity Gossip
April 10, 2008 06:37:39 GMT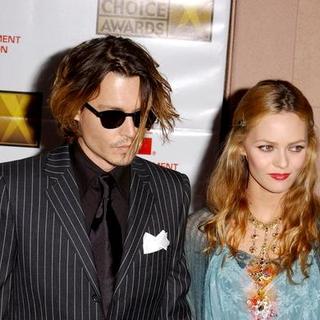 Added fuel to the previously existent wedding talk, is said to have been planning to wed on June 14 later this year. The pair, who have been together for ten years and already had two children together, have always insisted they don't feel the need to make their relationship official, but French singer Vanessa is now keen to walk down the aisle.

Vanessa recently told Johnny she'd like to get married, a source close to the Paradis-Depp family has stated. And Johnny, being the amazing man he is, is willing to make it happen. "Johnny loves Vanessa very much, and he said if that's what would make her happy, then he'd marry her," the source added.

News
>
Celebrity Gossip
April 10, 2008 06:23:28 GMT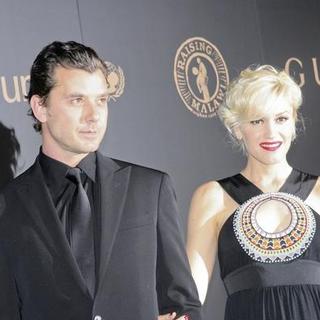 While other pregnant celebrities are keen to know their baby's sex before giving birth, and husband have other thought. The couple choose to wait until delivery day before knowing whether they'll have a boy or a girl.

The decision was revealed by Gavin in an interview with on the American Idol host's KISS-FM radio show. The singer told Ryan, "We don't know the baby's gender. It was a surprise last time so we're kind of working on that this time." Although still not knowing their baby's sex, Gwen and Gavin are already thinking of names for their upcoming second child. "There are some [names] floating around the house, bouncing around the walls," said Gavin.

News
>
Music News
April 10, 2008 06:17:51 GMT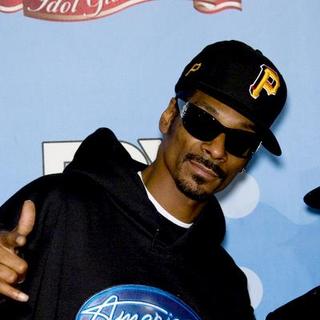 One lawsuit is down, another erupts for aka Calvin Broadus in the eyes of law. The rapper who is rather familiar with the law in a non pleasant way, has been hit with a copyright infringement lawsuit in relatively the same time after he settled the one with his former label.

A little known musician named James D. Jenkins aka Millennium Child claimed that Snoop's new single "Sensual Seduction" was stolen from his demo tape that was given to actor slash rapper . In a handwritten lawsuit filed in Colorado District Court this week Jenkins said, "I had hand (sic) Ice Cube manager (sic)1 tape... From there I don't know how Calvin Broadus got a hold of it. The tape."

News
>
Celebrity Gossip
April 10, 2008 05:05:22 GMT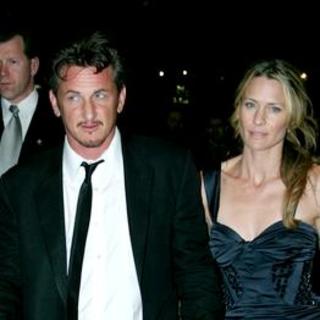 Initially filed for divorce in December 2007, and his actress wife have both agreed to end the proceedings, seeking to halt their divorce. In a one-page document filed Tuesday, April 8 in Marin County Superior Court, the clerk dismissed the couple's divorce petitions at their request.

The request to dismiss the divorce shows the withdrawal was made "without prejudice." A spokeswoman for Penn declined to comment, and no further details have been made available thus far.

News
>
Movie News
April 10, 2008 04:58:12 GMT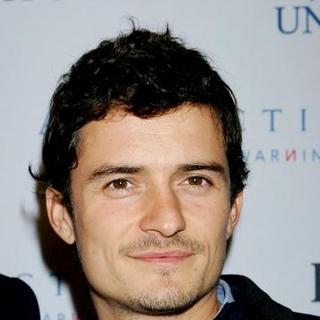 The co-star of in the "Pirates of the Caribbean" trilogy, , is going to join the eclectic group of thesps aboard the drama romantic film "". According to Variety, the 31-year-old actor has been signed to star in the omnibus movie for William Morris Independent.

In working for the film, the star of "" will be joining , and as well as , , , , , and . Despite the fact that Bloom has been cast, it is unclear though with whom he will share the screen, what character he will be playing or under which director he will be showcasing his acting skills.

News
>
Music News
April 10, 2008 04:53:17 GMT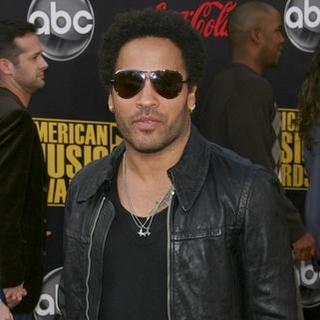 admitted that her has gained one very special fan because of his latest release, "". The New Yorker received a praise from French President Nicolas Sarkozy who made an effort of writing him a letter, telling Kravitz how he was impressed by the 2008 album.

Kravitz is performing this Summer in France and he had sent the head of the country a copy of his CD. Sarkozy's office confirmed that the President has returned the favor by sending the rocker a "really nice" letter. Telling Le Parisien, Kravitz gushed, "He said he listened to my new disc and really liked it. He even cited his favorite songs."

News
>
Music News
April 10, 2008 04:34:16 GMT
"Idol Gives Back", one of the most lauded events in Hollywood this week, will air tonight April 10 on FOX starting from 7:30 P.M. EST PT. is one of the performers of the charity show, singing her 2006 single "Fly Like a Bird" and the footage has just made a circulation on the net.

Carey who wears simply jeans and a black tank top was given the last spot on the performance section to close the show. The show's judge Randy Jackson was there to back her up on the bass and a choir also appeared in the middle of the song. Prior to her, a number of celebrities including , , , , , , and have either taken the stage to perform or simply deliver their message to encourage viewers to donate.

News
>
Celebrity Gossip
April 10, 2008 04:01:42 GMT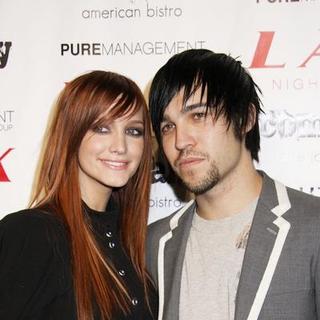 Hollywood's most kept secret is no longer an unconfirmed speculation as it has just been officially confirmed that and "are happily engaged." The celebrity couple made public the engagement report on Wentz's official Website on Wednesday, April 9.

"BREAKING NEWS, THIS JUST IN FROM ASHLEE SIMPSON," the post on Wentz's read. "We know there has been a lot of speculation recently about Pete and I and we wanted our fans to be the first to know, because you guys are the best. Yes, we are thrilled to share that we are happily engaged."

News
>
Celebrity Gossip
April 10, 2008 03:58:49 GMT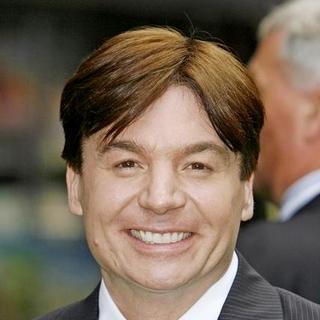 Comedian has once again received the honor to be a host to an award event. On Wednesday, April 9, Van Toffler, the president of MTV Networks Music, Logo and Films Group, revealed that the actor known for his alter ego, the British super-spy Austin Powers, has been tapped to be the host of the 17th Annual MTV Movie Awards.

On the choosing of the voice talent behind animation character Shrek in "Shrek" franchise, Toffler reasoned that Myers has managed to bring his best the last time he hosted the event. "Mike Myers blew us away last time he hosted the MTV Movie Awards with his 'Lord of the Dance' and over-the-top musical productions," said the MTV topper in a statement. "He keeps creating iconic film characters that have been etched in the minds of MTV's audiences forever. '' is sure to spur yet another cultural movement, so we're elated to have Mike back as our host."

News
>
Music News
April 10, 2008 03:57:24 GMT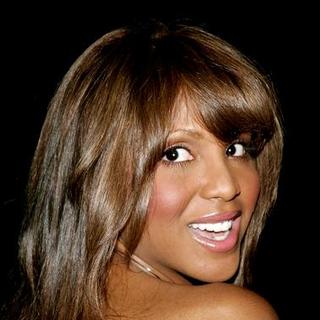 Following her recent , is forced to scrap four more dates of her shows to give her time to recuperate. The multiple Grammy Awards-winning singer will not perform this week at Flamingo, Las Vegas where she serves long-running concert shows, but is expected to be well enough for a Tuesday, April 15 performance.

Deanna Pettit, a spokeswoman for the hotel-casino said on Wednesday, April 9, "We're going to go ahead and cancel her shows tonight and for the rest of the week. We expect she'll return to the stage next Tuesday." Pettit added that the singer is recovering at her home and refunds for the canceled shows are available.

News
>
Celebrity Gossip
April 10, 2008 03:36:55 GMT
Is arguably an expert in playing with the ball in the field, apparently isn't quite a good driver. The soccer stud has on Tuesday afternoon, April 8 got a traffic ticket while driving in Hollywood.

The father of three young sons was trying to make an illegal right turn off Sunset Boulevard in West Hollywood when a U.S. motorcycle-riding sheriff's deputy witnessed his act and quickly pulled him over. The 32-year-old LA Galaxy player was pulled over in his Cadillac Escalade SUV.

News
>
Music News
April 10, 2008 03:34:22 GMT
nabbed the R 'n' B songwriter of the year nod for the second time yesterday, April 9 when the winners of the 25th Annual ASCAP Pop Music Awards were announced. The event that honors music icons and their works also saw aka Fergie and in the winners list.

Timbaland was given the honor for he has contributed in nine award-wining songs such as his own singles "The Way I Are" and "Give It to Me", as well as others like 's "Until the End of Time" and 's "Promiscuous". This would be the second time he has brought home the title for in 2003 he was also awarded with the same one for his works in singles "I Care 4 U", "More Than a Woman", "Oops (Oh My)", "Work It".