News
>
Movie News
June 03, 2008 08:40:16 GMT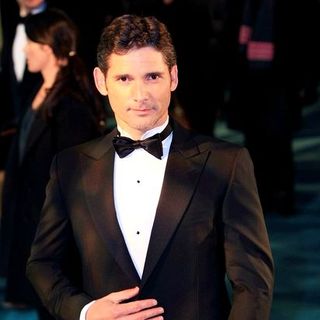 He has portrayed a U.S. special military member in "Black Hawk Down". He starred as the huge green superhero in "". He battles the legendary Greek hero warrior, Achilles, in "" and leads the assassinations of eleven Palestinian notable people to avenge the 1972's Munich Massacre in "". Now, is said to be going to show his comedic side.

The 39-year-old actor who began his career through the sketch comedy series "Full Frontal" allegedly will be working together with acclaimed comedy filmmakers Judd Apatow in Apatow's latest feature film that is yet to be titled. Words are that Apatow wants Bana to play 's boyfriend for the Universal Pictures' tidbit set for July 31, 2009 release. If this story contains truth, it means the Australian actor will be sharing screen with comedians, and .

News
>
Music News
June 03, 2008 08:28:23 GMT

Fans of English rock band will have to hold their expectation to hear the band's recent collaboration track with pop singer , as the rockers decided to exclude it from their new album. The band said that the collaboration single was just "too sexy" to be put on "".

Coldplay's lead singer confirmed that news to the press at a recent interview during the launch of Q radio station in U.K. Speaking to the media, Chris said, "Well, its just too sexy. At this point we cannot be that sexy, also we haven't quite finished it. It's a song called Lunar and Kylie is particularly brilliant on it."

News
>
Celebrity Gossip
June 03, 2008 08:04:20 GMT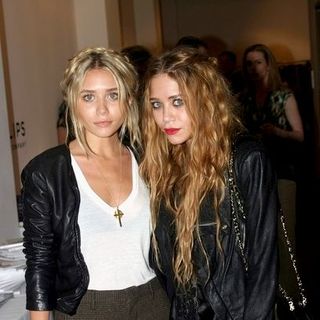 The Olsen twins are taking their love for fashion into the next level with a venture into jewelry designing. and both admire jewelery designer Robert Lee Morris and that being so are teaming up with the Council of Fashion Designers of America award-winning jeweler to create a collection of accessories for their Elizabeth and James clothing company.

The siblings are said to have been heavily involved with the project, visiting Morris' Manhattan headquarters to search through his archives for inspiration before they would decide on which design to add into their collection. According to WWD, the Olsens' jewelry line will consist of "silver and brass dagger necklaces, amorphous knuckle rings and edgy earrings."

News
>
Movie News
June 03, 2008 07:52:44 GMT

Nowadays, Hollywood movie industry seems to be putting high interest on adapting Japanese manga into live-action movies. With "Dragon Ball Z" in the final process of being brought to the big screen, another manga adaptation is planned to be developed.

In their latest article, Shock Till You Drop revealed that an American version of manga adaptation "" is being developed by Vertigo Films. The studio that are often remaking Asian movies into American films like "" have been hiring screenwriter Vlas and Charles Parlapanides to pen the script.

News
>
Music News
June 03, 2008 07:46:10 GMT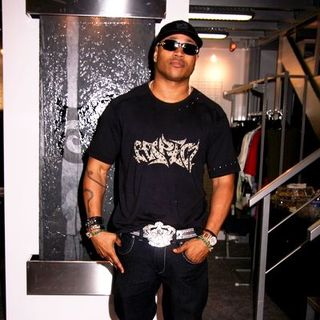 Besides releasing his new LP "", will treat his fans with another project this year, which is his first ever mixtape called "The Return of the G.O.A.T." The hip-hop artist confirmed that news to the press stating that the mixtape, which he works with DJ Kay Slay, is finished and ready to be released.

The rapper revealed the details about the tape's working process to MTV saying, "Me and Slay was just talking: 'Let's do a mixtape'. Let's knock it out. Let's hit them something hard, something hot, Let's do something for the fellas so they don't feel I'mma oil my chest up, roll around in some feathers with my toenails painted." Moreover, the rapper also mentioned that his upcoming mixtape will feature him freestyling some new beats, exclusive songs, and another rapper's version of his classic songs.

News
>
Music News
June 03, 2008 06:49:58 GMT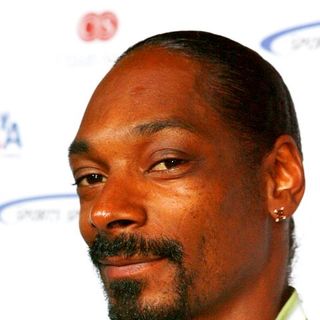 Still working to finish his new record "Malice in Wonderland", already adds another project on his list. The rapper has stated to MTV that he will be making a new mixtape teaming up with . Confirming that news, Snoop said, "It's gonna be a mixtape with just me and Drama."

Snoop also revealed that the purpose of his mixtape is to bring it to its original roots because he feels that today's tapes are "losing their essence. Mixtapes means mixing, turntables, records. Not CDs, computers - you understand. Go back to the element of mixtapes where it all started, where it all began."

News
>
Movie News
June 03, 2008 06:39:19 GMT

The third installment of Luc Besson's action film "The Transporter" about former special forces operative offering secured transporting service will be coming out sooner than expected. On Monday, June 2, Liongates Film announced that they have acquired the North American distribution rights of "" and scheduled it to be screened in 2008.

The announcement about the obtaining of the distribution rights have been made by Lionsgate's head of Acquisitions and Co-Productions Jason Constantine and Theatrical Films' president Tom Ortenberg. On the matter, Constantine gleefully stated, "We are thrilled to be in business with EuropaCorp and to also partner again with , who from '' to '' and its upcoming sequel, is a well known and well-loved leading man in so many of Lionsgate's high octane action films. We are delighted to add another film in the exciting 'Transporter' action franchise to stand alongside such other iconic Lionsgate franchises as ',' Tyler Perry and '.'"

News
>
Celebrity Gossip
June 03, 2008 06:27:28 GMT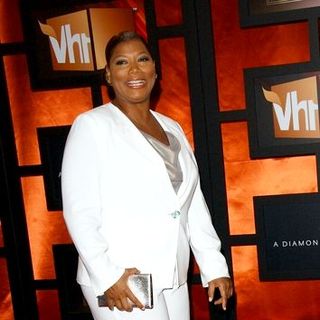 is the latest Hollywood celebrity to jump on the fragrance bandwagon. The actress-rapper has signed a deal with Florida-based Parlux Fragrances to create her own signature scent, which is expected to hit the market in fall 2009.

Parlux Fragrances Inc. announced Monday, June 2 it will launch the award-winning rapper, actress and singer's first scent. The company said in a news release that Latifah's perfume will debut in the United States in the fall 2009 season, with an international rollout to follow.

News
>
Music News
June 03, 2008 06:15:21 GMT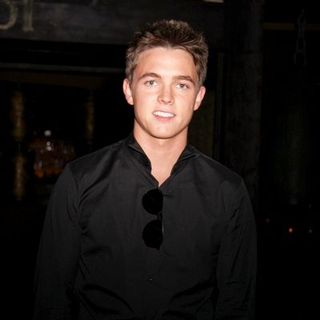 has become the latest artist struck by fever. Following the footsteps of and , the pop singer stated that he also wants to collaborate with Leona. Jesse confirmed that news to the press, saying, "I've tried to get my people talking to her people because I'd love to do something with her as a duet."

The young singer/songwriter also believes that the collaboration between him and Leona would be "something pretty fresh." "People have seen the ballad side of her and they know that she can sing," Jesse explained. "So I think she needs something a little more rhythmic and fun now."

News
>
Celebrity Gossip
June 03, 2008 05:12:57 GMT
Is an actress and singer, is looking forward to trademark her name to yet another product. She reportedly is planning to launch her own range of perfume just like what many of her fellow celebrities have done.

Has been considering the idea to launch her own range of scent for some time, Lindsay has revealed her fragrance is still in its early stages. Spilled the beans to The Sunday Times magazine, she was quoted as saying she's "sorta (sic) been experimenting" with different scents, but has come up with "this oil that I made up myself".

News
>
Movie News
June 03, 2008 05:05:53 GMT

In about three days, on June 6, "" is going to make its theatrical debut. Gearing up to present a challenge to its competitor "" which will be having the same release date, five new clips and behind-the-scene video of the comedy film by Dennis Dugan can be found on the net.

Though the short footages cut from the movie have been displayed earlier through , they present a more elaborated glimpse on the particular scenes. The first clip offers a tickling scene in which three men are calling a Hezbollah hotline to get terrorist supplies, while the second one shows the debate between Zohan and his mother about him leaving the army. The rest of the clips expose Zohan in New York City when he is trying to land hairstylist jobs and when he is confronting a rude man on the street.

News
>
Movie News
June 03, 2008 04:09:28 GMT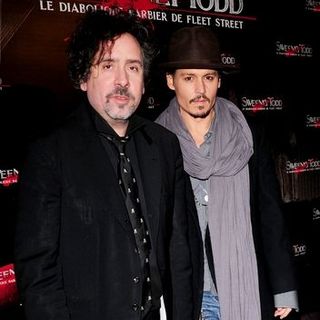 Together, and director Tim Burton have brought to the silver screen many remarkable and haunting feature films, including "Edward Scissorhands", "Sleepy Hollow" and "", and it seems that they may be on the path to once again collaborate for another movie. Recently, an interesting news surfaces suggesting that the two possibly are going to tackle a horror film project "".

Reports surrounding the 1960's Gothic soap opera-adapted movie speculated that the horror film will have Depp as the producer through his Infinitum-Nihil production house. Aside from producing the project, the 44-year-old actor allegedly is also eyeing on the part of Barnabas Collins. Still, the truth about those rumors remains questionable. However, if the speculations are true, Depp may end up teaming up again with Burton who is attached to direct the movie.

News
>
Music News
June 03, 2008 04:00:49 GMT
While many young musicians are trying very hard to get a contract deal with a major record label, the opposite thing is being done by . The female rocker has made a surprising decision by ending her courtship with her label Epic Records and chosen an independent path for her new LP.

That news was confirmed by Tori's manager, John Witherspoon, who told Billboard.com, "As with many of her contemporaries, Tori is devising new and exciting ways of getting her music to the masses without the boundaries and limitations of the major music companies." John then also reveals some details about the singer's upcoming indie album, saying that it's "A project of new music and visuals which is being started in the summer."

News
>
Celebrity Gossip
June 03, 2008 03:51:35 GMT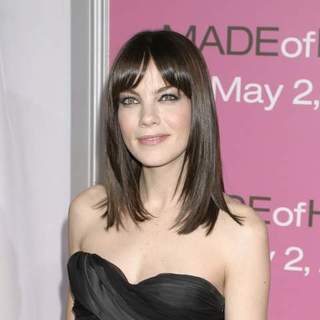 Is a movie actress, could soon add motherhood into her resume as she's pregnant with her first child with husband Peter White. A representative for her confirmed the good news to People, saying the couple "are very excited."

No other details are disclosed, except that Monaghan is due to give birth in late fall. The forthcoming baby will be the first for either of them.

News
>
Music News
June 03, 2008 03:18:19 GMT

A new rumor regarding the title and release date of 's upcoming album has just surfaced in the media. After earlier reports said that Missy has decided to name her new LP "FANomenal", Rap-Up.com has claimed that the name will be changed into "".

Besides changing its album's title, the website also stated that the release date for the rapper's new record will also be pushed back from June 17 to sometime in September. Rap-up also revealed that it received the news from sources close to Missy, who told the site exclusively. Unfortunately, there hasn't been any official confirmation from the female rapper herself regarding the news.