News
>
Celebrity Gossip
April 10, 2008 03:01:28 GMT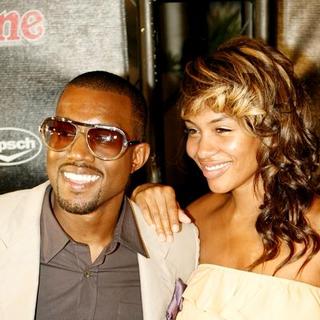 has added fuel to the long persistent rumors that he has married model fiancee Alexis Phifer in secret as he's been spotted sporting a ring on his wedding finger. MediaTakeOut "CONCLUSIVELY REPORT" on its official Website that the pair "are officially man and wife."

Initially raised speculation on a possible secret wedding early last month, the outlet has obtained the picture of West wearing a ring on his finger and thus comes to such conclusion. Get no single detail on the supposed nuptials, MediaTakeOut in fact "confirmed with a person extremely close with Kanye that he's married."

News
>
Music News
April 10, 2008 02:59:40 GMT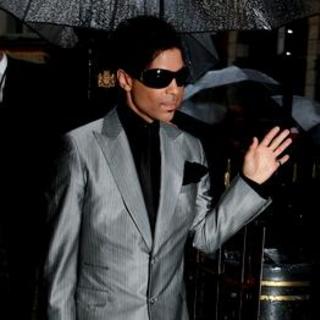 Although was announced to be the headliner of Coachella Valley Music and Arts Festival's second day (April 26), the event's promoter announced yesterday (April 9) that will also take the stage on that day. This would be the first time Prince headlining the festival which would be held in Indio, California.

Prince being tapped in the festival has been one of the long-running rumors going around but the singer will now play a full show on the main stage. "In this year of a lot of festivals, we think we've dug pretty deep," Coachella booker Paul Tollett told Billboard.com. "We're in our ninth year, and this is a really great addition to the whole story. It's exciting to add another artist into the mix that hasn't played festivals."

News
>
Celebrity Gossip
April 10, 2008 02:27:12 GMT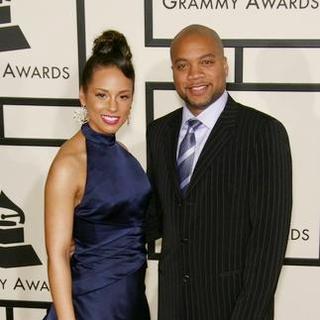 The wedding date has been set and the venue has also been booked. It's just a matter of time that and her rumored boyfriend Kerry Brothers, Jr. would exchange wedding vows as it's been reported that the multiple Grammy Award-winning R&B and soul singer has been looking forward to book a venue in Long Island for a July 4 festive.

Keys and her people, as reported by MediaTakeOut, "are looking to book a venue in Long Island for July 4th Weekend." The songbird is said to have been looking to rent the ultra-luxurious Oheka Castle in Huntington, New York.

News
>
Music News
April 10, 2008 02:21:33 GMT

After only being speculated, it has been confirmed that 's sixth studio album "" will be pushed back from its May 13 schedule to June 10. A report from SOHH.com stated that a representative from the rapper has given a nod to this.

Yesterday the for the album was put on-line by Amazon.com but there are rumors that it is not the final. Along with the revelation, it was swirling also that the album will receive another push back even though the May 13 date was announced through a press release. Wayne has stated before that he wants the best of this album which would be the final installment of his Carter trilogy.

News
>
Celebrity Gossip
April 10, 2008 02:04:07 GMT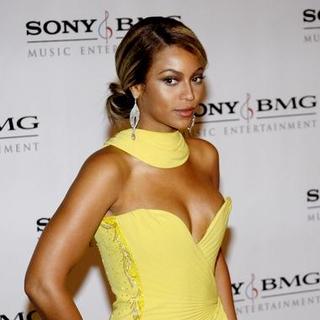 Word on the block is that Matthew Knowles forced his daughter to marry longtime boyfriend after he learned that she's pregnant with his love child. The claim emerged soon as there was media speculation that Beyonce decided to marry Jay-Z after learning she's carrying his baby.

MediaTakeOut and New York Daily News were the two media outlets that first brought the speculation to public's awareness. Both media claimed Beyonce and Jay-Z finally tied the knot last Friday, April 4 because she is carrying their first child together.

News
>
Music News
April 09, 2008 09:57:22 GMT

, more famous for his work behind the panel, has stepped up in front of the mic to release his first album as a singer. A music video from him for the song "Grippin'" has been premiered, featuring the song's guest voice, .

"Grippin' on This Bed" is the first single taken from Garrett's debut album "" which is scheduled to be released this Summer. In an interview with DJBooth.net, the singer said that his album has "already been compared to some of the great albums. And I've just really been blessed, man, that I really have had the opportunity to put it together a really diverse, very exciting album. I'm really appreciative of the opportunity to get out and show the world what I'm made of."

News
>
Movie News
April 09, 2008 09:41:29 GMT

As "" is going to be released soon, three new TV spots for the sequel to the hit family fantasy film "" have come out on the web. All three video footages have exactly the same length of duration, that is 32 seconds.

The three of them also mostly contain similar clipping of scenes from the Buena Vista Pictures' drama fantasy film. The spots begin with a night shot of the ruined castle and then continue with different clips. Overall, the television promos focus on the fighting scenes and the war the leading characters have to face.

News
>
Celebrity Gossip
April 09, 2008 09:34:31 GMT
and 's not-yet-confirmed marriage fuels more rumors as new speculation has just surfaced that the songbird maybe pregnant with the hip hop star's baby. The NY Daily News has become the first to speculate Beyonce is sperminated with Jay-Z's love child.

Multiple sources and news media have claimed Beyonce and Jay-Z already tied the knot Friday, April 4 at the hip hop mogul's New York apartment. While neither of them confirming or denying the wedding reports, fellow music star disclosed the not-yet-confirmed nuptials during the Greensboro, North Carolina stop of her "Heart of the City Tour" on Saturday night, April 5.

News
>
Movie News
April 09, 2008 09:00:06 GMT
The "" actress and the co-star of in "" are both heading to a new indie film project entitled "". According to Variety, the two actresses have been signed to star in the comedy film.

In the film produced, directed and written by Michael Lindsay-Hogg, Sevigny is set to portray an actress who comes to a ranch with her young son to find a wealthy man and marry him, whereas Deschanel is going to portray the actress' assistant. The two will be working together when the film that is set in Nevada after World War II begins to take its principal photography in September.

News
>
Celebrity Gossip
April 09, 2008 08:42:37 GMT
It appears that is comfortable with nudity as he's been snapped stripping off for a swim with pal at his Miami, Florida, home on Sunday, April 6. While Owen opted to preserve his modesty with a pair of swimming trunks, Harrelson was happy to bare all, diving into the sea completely naked.

Best friends Harrelson and Owen, according to the Daily Mail, watched both the men's and ladies' singles tennis finals at the Sony Ericsson Open in Key Biscayne in Miami over the weekend. Spending hours on the heat of the court action, the twosome then went back to Harrelson's Miami waterfront home and decided to take a dip in the ocean.

News
>
Celebrity Gossip
April 09, 2008 08:27:36 GMT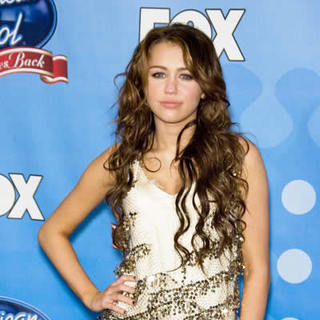 Still a 15-year-old and yet to have a driving license, has already set an eye for her future car. Reports said that the singer plans to buy a Porsche 911 Turbo which costs $126,200. Miley has also been spotted speaking with a car dealer recently.

Apparently Miley's plan still hasn't been approved yet by his father who thinks not only that she is too young, the car she wants is also too expensive. But Miley doesn't seem to care with her dad's disapproval and feels that she can afford it. "Miley is getting older now and wants to spend her money any way she wants. She is so confident that she'll be able to buy herself a Porsche when she turns 16 that she's already shopping for the car," so said a friend of Miley.

News
>
Movie News
April 09, 2008 08:27:00 GMT

The screenwriter of "" and "", Justin Marks is gearing up to tackle another feature film project. According to Variety, the scribbler has been tapped to pen the script of Rogue Picture's horror comic book adaptation "".

Marks will team up with Ben Magid who has been signed earlier to work on the script. Further, together with Magid, he is set to finalize the script which initial draft has been made by Todd Lincoln and Martin Schenk.

News
>
Music News
April 09, 2008 08:14:13 GMT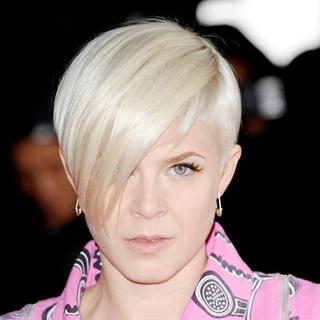 A music video for 's "Who's That Girl" has been released on her YouTube channel. The song is the fifth single from her 2005 album "" which according to a press release, will soon hit the U.S. stores on April 29 as part of her deal with Interscope Records.

The music video is directed by Diane Martel who has penned videos for and . "Robyn" the album has hit both her native country of Sweden and U.K. in 2005 and 2007 respectively. It is now packaged to be released Stateside with collaborations from Swedish electronic duo and rock band Teddybears.

News
>
Celebrity Gossip
April 09, 2008 08:10:31 GMT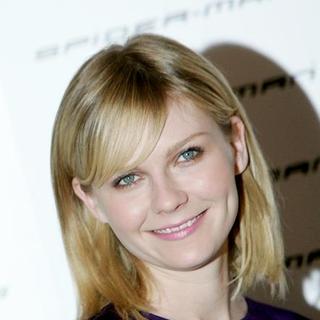 Could it be true that love is in the air for and ? The actress reportedly has fallen for the movie hunk, found a new love in him just weeks after swapping Los Angeles for the Big Apple.

Both movie stars, according to sources who saw them getting cozy Saturday, April 5 at trendy SoHo restaurant Freemans, "were definitely acting like they were on a date. They lingered there for hours and were both dressed kind of shabby." Dunst and Gosling were in New York City shooting their latest film "."

News
>
Music News
April 09, 2008 07:46:51 GMT

will make their fans guessing in their next studio album, "". The award-winning Hip-Hop group will not write the names of the featured guests on the liner notes of their new album, instead they will leave fans to guess through the artists' voice, an approach that they describe as "movie aesthetic".

This idea struck the band after seeing albums putting too many features on them. "I can't speak for everyone but I hate seeing lots of features on an album," frontman told Billboard.com. "So, instead we're having a movie aesthetic, where everyone is going to be part of the cast as opposed to being featured. You won't know who is on the album just by looking at the liner notes. You'll know only if you listen and recognize the person's voice. This way, people know we didn't do stuff for name sake, but really because that person belonged on that song."