News
>
Celebrity Gossip
April 10, 2008 09:26:56 GMT
Not being spotted having a romance with anyone recently, was reported to be dating a singer. The actress has been seen spending a lot of time together with folk-rock singer .

Natalie and Devendra have been spotted together in more than one occasions recently. On Tuesday, April 8, they were seen walking at the West Village while holding each other's arms. Then on Wednesday, April 9, both of them were caught again spending time together at a book store in Soho, N.Y.C.

News
>
Movie News
April 10, 2008 09:26:50 GMT

Overture Films, the production company of and 's crime comedy "", will bring "" to the big screen. According to Variety, the studio have acquired the screening rights to the teen comedy film.

The studio will produce the film through their Escape Artist shingle with Steve Tisch, Jason Blumenthal and Todd Black set to be the producers. Concerning the film itself, "Popped" is penned by Megan Parsons. Further, the film is said to have the tone of acclaimed teen pregnancy comedy "" as it tells the story of a teenage girl who is faced with the hardest decision of her life, deciding to whom she wants to lose her virginity.

News
>
Movie News
April 10, 2008 08:55:07 GMT

Following earlier reports claiming that has joined the star studded cast of "", it is reported that the "" actor and the "" star have been tapped to join the "Pirates of the Caribbean" star. Hollywood Reporter is the first to announce the additional casting.

Reportedly, in the movie that is made in the form of an anthology of 12 short films, the rising star and the notable actress will be working together under the direction of "" helmer Shekhar Kapur who takes over the place of late writer/director Anthony Minghella. The two also will share the scene in a segment which resolves around a woman who meets a young man in a hotel that is in between worlds and develop mysterious connection as well as understanding for their situation.

News
>
Celebrity Gossip
April 10, 2008 08:45:22 GMT

and would become the next celebrity couple to marry later this year, should reports on the media outlets are to be believed. It's been claimed that Bardem has proposed to Cruz during a recent romantic vacation in France and they have been busy planning a wedding since then.

Bardem and Cruz's romance was first exposed in October 2007 when they were spotted "very touchy-feely" at the New York film festival early that month. "They held hands when they thought no one was watching, and she kissed his cheek, and he put his arm around her," a witness said at that time.

News
>
Music News
April 10, 2008 08:03:39 GMT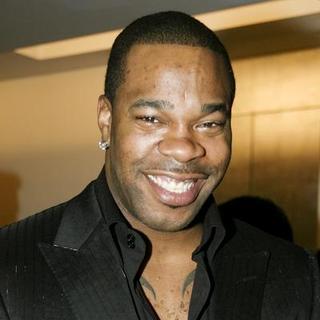 will release his eight studio album in mid year and has set the title to be "". The CD, as reported by Rap-Up.com, will be dropped in stores on June 17 with "Don't Touch Me (Throw Da Water on 'Em)" which has been leaked on-line last week, as the lead single.

"Blessed" is the third title proposed for the set because in an interview with MTV in 2006, he had wanted to name it "Before Hell Freezes Over." It was then changed again to "Back on My BS" before settling with simply "Blessed". Its release date has also been frequently changed starting from December last year to early this year.

News
>
Celebrity Gossip
April 10, 2008 08:00:23 GMT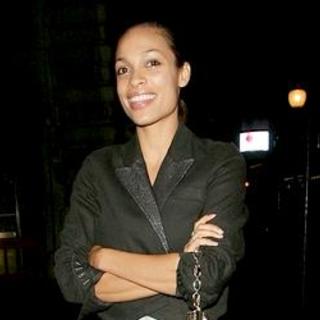 has sparked rumor of an engagement. The actress, perhaps best known for her roles in such films as "He Got Game," "," and "" allegedly engaged to boyfriend, DJ Mathieu Schreyer, as she's been spotted wearing a new gold ring on her left ring finger.

Dawson showed off her new bling to photographers after leaving Hollywood's Foxtail Restaurant on Saturday, April 5. No single word has been issued by the movie beauty thus far.

News
>
Movie News
April 10, 2008 07:57:33 GMT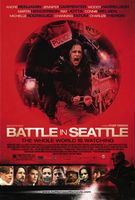 THINKFilm's forthcoming drama film starring notable actress , "", gets the honor to participate at an International Film Festival held in Seattle. According to reports, the film has been picked to open the 34th Seattle International Film Festival on Thursday, May 22, 2008.

On the choosing of the movie to be the festival's opening film, SIFF Artistic Director Carl Spence explained, "We're delighted to present an opening night film that will resonate with so many Seattleites. Stuart Townsend has crafted a remarkable and entertaining movie." SIFF further noted in its official site that the film will be making its premiere screening at Seattle Center's McCaw Hall and will be attended by Theron, and director .

News
>
Celebrity Gossip
April 10, 2008 07:44:45 GMT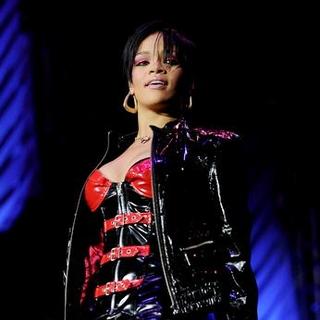 and have recently denied rumors of a romance and said that they were only friends, but the twosome was spotted spending time together again. Paparazzi cameras caught them while they were out in New York on Tuesday, April 8. She and Chris stopped by at Whatever Tattoo parlor before later heading to a party at Hotel Chelsea.

On the tattoo parlor, Rihanna had herself a new tattoo. It was a collection of stars plunging down from her neck to the back. Before making the stars tattoo, the "Umbrella" singer has had four other tattoos; a music note on her ankle, a Pisces behind her right ear, a star inside her left ear and a Sanskrit prayer going down the hip. A problem occured as she and Chris were about to leave the place where fans and paparazzi have waited for them outside. To avoid the crowd the couple have to be escorted by their bodyguards and the NYPD police.

News
>
Music News
April 10, 2008 07:25:36 GMT

One of the most-anticipated films this year, "" is nearing its release date on May 22 and to support the movie, a soundtrack will be released two days prior that. Amazon.com, however, has opened pre-orders for the CD.

The soundtrack particularly is also anticipated because John Williams is the major composer and conductor. Williams is a multiple award-winning songwriter and composer who has penned numerous scores for big screen movies and receive prestigious awards like Grammy Awards and Oscar for them. He has written tracks for other Indiana's adventures like "Raiders of the Lost Ark" (1981), "The Temple of Doom" (1984) and "The Last Crusade" (1989).

News
>
Movie News
April 10, 2008 07:19:10 GMT

The love story turned murder mystery film "" featuring actress and has become another Weinstein brothers feature film project. According to Variety, the drama thriller film will be distributed by The Weinstein Company as the production house have settled a deal on the film's North American rights.

It is further explained that the foreign sales of the film will be tackled by Weinstein International. The closing of the deal allegedly came soon after a list of ensemble cast has been revealed. Commenting on the acquiring of the film's distribution rights, Michael London of Groundswell Prods. said, "Andrew's a very ambitious guy with a huge future, and I think Harvey (Weinstein) sees that and wants to be a partner in that."

News
>
Movie News
April 10, 2008 06:41:56 GMT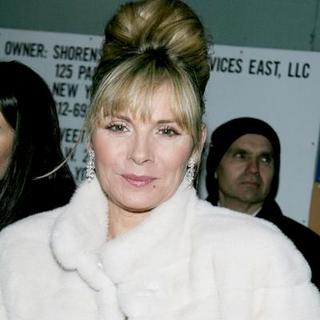 , the depicter of sex-crazed Samantha in the highly anticipated comedy romantic film "" reportedly has let out spoilers about the upcoming film. According to MNSBC, the 51-year-old actress has revealed details about her character in the New Line Cinema's movie in an interview with Access Hollywood in New York City on Monday, April 7, night.

The site noted that the star of 1984's cop spoof film "Police Academy" has hinted that her character will be experiencing a big change in her life as she may be moving to Los Angeles. To Access Hollywood, the co-star of revealed, "Her location is now on another coast, so there's a lot of beige and sunshine, the 'Golden-Kind-of-Girl' feeling to it, which my hair and makeup team had a ball with! There's a lot of suntan lotion, a lot of sparkly stuff, which Samantha revels in."

News
>
Celebrity Gossip
April 10, 2008 06:37:39 GMT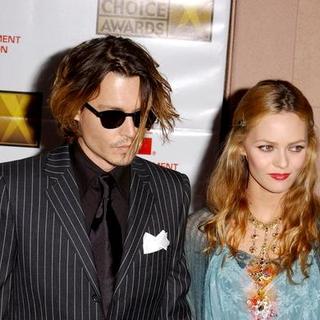 Added fuel to the previously existent wedding talk, is said to have been planning to wed on June 14 later this year. The pair, who have been together for ten years and already had two children together, have always insisted they don't feel the need to make their relationship official, but French singer Vanessa is now keen to walk down the aisle.

Vanessa recently told Johnny she'd like to get married, a source close to the Paradis-Depp family has stated. And Johnny, being the amazing man he is, is willing to make it happen. "Johnny loves Vanessa very much, and he said if that's what would make her happy, then he'd marry her," the source added.

News
>
Celebrity Gossip
April 10, 2008 06:23:28 GMT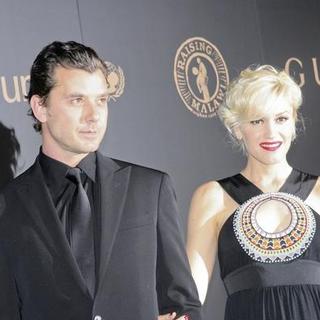 While other pregnant celebrities are keen to know their baby's sex before giving birth, and husband have other thought. The couple choose to wait until delivery day before knowing whether they'll have a boy or a girl.

The decision was revealed by Gavin in an interview with on the American Idol host's KISS-FM radio show. The singer told Ryan, "We don't know the baby's gender. It was a surprise last time so we're kind of working on that this time." Although still not knowing their baby's sex, Gwen and Gavin are already thinking of names for their upcoming second child. "There are some [names] floating around the house, bouncing around the walls," said Gavin.

News
>
Music News
April 10, 2008 06:17:51 GMT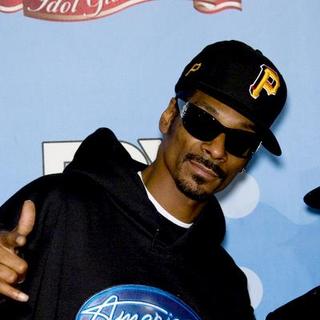 One lawsuit is down, another erupts for aka Calvin Broadus in the eyes of law. The rapper who is rather familiar with the law in a non pleasant way, has been hit with a copyright infringement lawsuit in relatively the same time after he settled the one with his former label.

A little known musician named James D. Jenkins aka Millennium Child claimed that Snoop's new single "Sensual Seduction" was stolen from his demo tape that was given to actor slash rapper . In a handwritten lawsuit filed in Colorado District Court this week Jenkins said, "I had hand (sic) Ice Cube manager (sic)1 tape... From there I don't know how Calvin Broadus got a hold of it. The tape."

News
>
Celebrity Gossip
April 10, 2008 05:05:22 GMT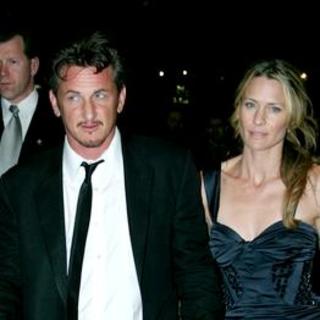 Initially filed for divorce in December 2007, and his actress wife have both agreed to end the proceedings, seeking to halt their divorce. In a one-page document filed Tuesday, April 8 in Marin County Superior Court, the clerk dismissed the couple's divorce petitions at their request.

The request to dismiss the divorce shows the withdrawal was made "without prejudice." A spokeswoman for Penn declined to comment, and no further details have been made available thus far.