News
>
Movie News
June 05, 2008 03:00:04 GMT
Though the fate of actors strike is still marked with a big question mark, the possibility of its occurrence is enough to scare off many Hollywood filmmakers in gearing up the production of their movies in this waiting period. To avoid any problem resulting from the strike, most filmmakers decided to push back their films' production date until after the June 30 expiration date of the SAG contract and that is exactly what happens with "".

Recently, news coming from the drama movie starring Hollywood beauty suggested that the production of the tidbit has come to a hold. On Saturday, May 31, the production company behind the flick has confirmed the postponing of the filming that was scheduled to be taken in Ireland sometime in June amid fears of the impending strike, especially with Johansson being one of the SAG members. On the delaying, Element Pictures' spokesperson explained, "With strike action involving the Screen Actors Guild looming we are waiting to see what happens. We are hoping that things get resolved in the next few weeks."

News
>
Celebrity Gossip
June 05, 2008 02:44:23 GMT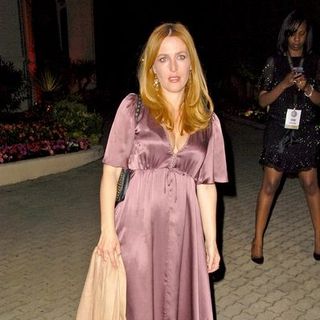 had it all planned in time. The actress who rose to prominence with her acting skill as agent Scully in "The X-Files" series is now pregnant with her third child, just months away after wrapping up the big screen version of the TV series.

A representative for Anderson confirmed the good news to E! although missed out on detailing the due date. This would be the second pregnancy for Anderson with businessman boyfriend Mark Griffiths. The couple have had one son named Oscar who was born on November 1, 2006. In addition, Anderson has a 13-year-old daughter named Piper from her first marriage to Clyde Klotz, "The X-File"s series assistant art director.

News
>
Music News
June 05, 2008 02:38:33 GMT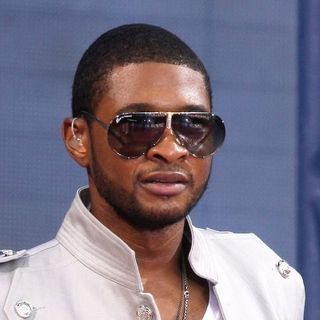 Just as it was predicted by the media, 's highly anticipated album "" has managed to debut at #1 on the Billboard Hot 200 after it was sold about 433,000 copies on its first week. The number is only being topped by 's "" as the biggest selling albums this year.

The R 'n' B singer's new set replaces last week's chart topper, 's self-titled effort which slips two places to #3 this week. Following Usher, at #2 is another debut record, the soundtrack of the "" movie.

News
>
Movie News
June 05, 2008 02:11:56 GMT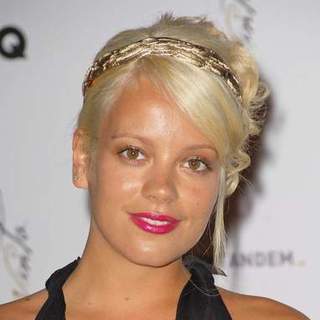 British singing sensation apparently won't settle with recognitions from the music industry only. The 23-year-old singer is said to be branching out to the movie biz with a minor but bold movie role in an upcoming horror comedy tidbit "Lesbian Vampire Killers".

According to The Sun, the "Smile" songstress has been signed to make a cameo appearance in Phil Claydon-directed movie. In her feature film debut, the singer who has her own fashion line and hosts her own television talk show "Lily Allen and Friends" is reportedly going to portray one of the lesbian vampires.

News
>
Movie News
June 04, 2008 09:48:06 GMT

Back in early May, an upsetting report came from "Terminator Salvation: The Future Begins". At the time, it was reported that the action movie about the killing machines is planned to be getting a PG-13 rating. Less than a month following that news, another great '80s action film, "", is reported to be also aiming for the PG-rating.

Talking about reviving the R-rated movie to the big screen, appointed director Brett Ratner hinted that the fourth installment of the tidbit made famous by is inclining to be kid-friendly and it may be targeting even younger audience than "Terminator Salvation" or even "". To MTV, the "" helmer revealed, "10-year-old kids, 12-year-old kids don't really know the old 'Beverly Hills Cop.' So it's an opportunity to make it new for kids. The same way it felt for me watching 'Beverly Hills Cop' when I was a kid, that's what I want to do for kids today."

News
>
Music News
June 04, 2008 09:37:57 GMT

A surprising statement has just been announced by English band , revealing that one of the tracks on their new album "" is inspired by 's song. The band's lead singer confirms the news to the press that the drum parts for their "Lost!" come from Justin's "Cry Me A River".

To the press, Chris said, "One song we're always trying to chase is 'Cry Me A River' in terms of the beats and everything." He also added that the band's drummer Will Champion was the one who really dig the song stating, "I know that is one of Will's favorite songs. And he did all the drums on Lost!"

News
>
Celebrity Gossip
June 04, 2008 09:36:25 GMT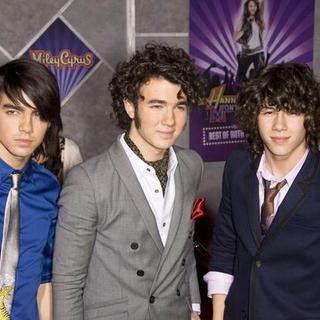 When it comes to a very hectic schedule, are the best to deal with it. The siblings have revealed the secret to keep up with their busy schedules, saying they rely on coffee and sports drinks for maintaining their energy on stage.

, the youngest of the brothers, tells Teen Magazine in its summer issue, "I have an energy drink when I wake up and a coffee when I eat breakfast. Then [I have] a coffee at dinner and an energy drink right before I go onstage. Then I'm good." No words on what his brothers; and drink to keep up with their busy schedules.

News
>
Music News
June 04, 2008 09:04:17 GMT

Rock band want to give their fans a special treat on their upcoming re-issued hit albums release on July 22. The Irish band that planned to re-release three of their early records "", "" and "", will feature rare and unreleased material on each set.

For "Boy", the band plan to add six special materials which three of them are unreleased tracks, such as "Speed of Life," "Saturday Night" and "Cartoon World". Meanwhile three other songs that will also be included on it are re-mixes of "I Will Follow," "Boy-Girl" and "11 O'Clock Tick Tock" which haven't been released either.

News
>
Celebrity Gossip
June 04, 2008 09:02:22 GMT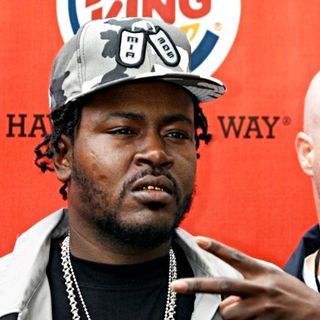 Is known as a rap artist, is invading the world of literature. The rapper and Dunk Ryder Record label CEO has revealed to Allhiphop.com he's currently working on a new autobiographical book.

The book, which has yet to be titled, will offer readers "Trick Daddy's personal, honest account of his life, from his upbringing in Miami's notorious Liberty Square Housing Development (aka the "Pork'n'Beans Projects"), to his successes in the entertainment industry," Allhiphop.com claimed. Still according to the site, the book will also "discuss the effects of gentrification and the drug trade on Miami's African-American community, challenging the somewhat glamorized version of the city's ongoing criminal element shown in films like Scarface, television programs like CSI Miami and video games like Grand Theft Auto."

News
>
Movie News
June 04, 2008 08:35:23 GMT

Po has a big dream, a dream of becoming a kung fu hero. However, he is big, fat and extremely clumsy and to make matter worse, he is the laziest animal on the planet. No wonder that nobody in his entire village ever believes in his capability of making his dream a reality. Often being the object of ridicule, he tries to prove himself in a competition looking for the ultimate Dragon Warrior. Amazingly, he ends up with the title and a whole lot more as he now has to prepare himself to live up to the legendary role and save his town from the great villain lurking from a distance.

Promising to present a 'zero to hero' tale of a noodle serving panda who gets once in a lifetime chance of becoming a kung-fu legend, the animation comedy film "" is about to give movie-lovers opportunity to laugh out loud and to collect massive success at the box office. With the Academy Award-nominated director Mark Osborne serving as its co-helmer and a slew of A-list actors, including , , , and filling up the characters' voices, it seems that those are not hard to achieve. At least, most of the movie critics believe so.

News
>
Music News
June 04, 2008 08:21:55 GMT

A new project is set to be launched by two famous rappers and . Both of them reportedly will be debuting their own radio shows on XM radio this week. The new shows will feature the rappers as hosts who will play music and do interviews with other artists.

Although the upcoming project will have the same concept, both rappers will be hosting their own separate shows. Game's radio project will be called Black Wall Street Radio and set to debut on June 6 at 8 P.M. and from then on the show will air regularly on Friday at the same time. As for Jeezy, his program is being titled C.T.E. and will be first aired on June 7 at 6 P.M. After that debut, the show is being set to air regularly on Saturday.

News
>
Celebrity Gossip
June 04, 2008 08:05:27 GMT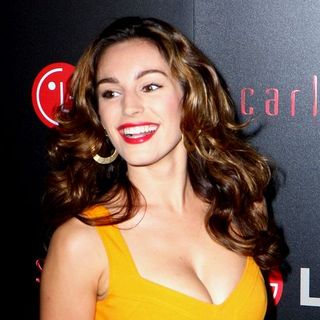 Intended to take her fashion designing career a notch higher, has signed an extension to her contract with British high street chain New Look. The deal, which is said to worth seven figure, will see the actress puts her name to the brand's swimwear and underwear collections which will go on sale later this year.

She, additionally, will also trademark her name for New Look's another swimwear collection which is set to hit the stores in 2009. Details of the collections are not provided though.

News
>
Music News
June 04, 2008 07:16:53 GMT

Closing in to the release date of ' new LP "" her loyal devotees can now have the chance to win the new CD for free. The new record will be given as a prize of a new contest that will end on June 30.

The contest will pick 5 winners in a random order from all registered contestants at the end of the contest date. To join the quiz, one must register first and he or she is only allowed to make one registration only. In addition to be eligible for the contest, one would also have to be a U.S. or Canada's residents. More details and registration for the quiz, can be checked out at .

News
>
Movie News
June 04, 2008 07:06:39 GMT

As promised by director Michael Bay back in May, the sequel to the blockbuster action movie "" has begun production on early June in Bethlehem, Pennsylvania. Marking the start of the production, apparently the filmmakers behind the movie decided to bring out the helicopters to the set.

The shooting began on Monday, June 2, with the spotting of several helicopters soaring above the filming locations, the Bethlehem Steel site, which has been transformed into an Asian city. The choppers hovered above the set include two Blackhawk, an Apache and several other smaller copters with the marking of "Police" across the side of them. Some of videos showing the flying helicopters and the Chinese-set can be seen below.

News
>
Music News
June 04, 2008 06:26:05 GMT
Rapper seems to believe that digital sales is the new thing that will soon dominate the music business and actualizing his faith the rapper launches a new digital record label. The rapper's record label is called Nappy Boy Digital and it will give a full service of the rapper's music material digitally to his fans via major music download sites.

Stating his excitement regarding the new label's launching, the rapper told the press, "Nappy Boy Digital is a dream come true for me. I'm excited about bringing music by new artists to people fresh out of the studio." He also added, "My life and career so far has been about breaking barriers and this label allows me to continue that by delivering hit songs in real time, no red tape, just good music."