News
>
Celebrity Gossip
April 26, 2008 03:54:43 GMT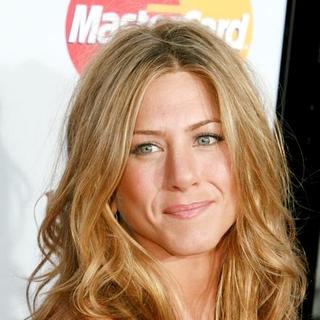 Is one of the celebrity endorsers of Smartwater, is having her latest ad for the brand being leaked to the net. The new ad, which is the actress' second ad campaign with the Glaceau brand of water, was shot by photographer Craig McDean and took place at a lake in the L.A. area.

Aniston could be seen in the ad plays with a paper boat at a Los Angeles lake. The ad copy reads, "I love the reflection of water ... But what I drink is a reflection of me." The ad, per E! News, will run as two-and four-page magazine spreads as well as on billboards nationwide.

News
>
Music News
April 26, 2008 03:42:52 GMT

New music outfit that will take over tweens by storm, , is made the featured artist on Radio Disney this week in its program. The three-piece act that is comprised of sisters Paris and Destinee Monroe as well as their best friend Ariel Moore, are the latest teen-craze that was signed under Interscope Records by Jimmy Iovine himself.

The girls group have started off well by being the openers of , and . They have also performed for model ' daughter's birthday. The performance was taped and made an episode that was aired April 20 in Kimora's reality show "Kimora: Life in the Fab Lane".

News
>
Movie News
April 26, 2008 03:15:03 GMT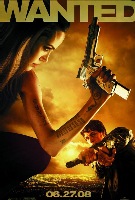 Action movies' fans are treated with more action sequences and never before seen clips coming from the forthcoming Universal Pictures' film "" as a new international trailer from the action tidbit starring and put on the net. Though the one minute long footage is not in English, it still gives out new takes on the film coming into theaters June 27.

Unlike the first two domestic trailers, this international trailer opens literally with a bang as Jolie who looks like to be involved in a gun fight fires her gun and the camera goes on capturing the bullet flying through the air. After the screen goes blank momentarily, the image of Jolie leaning against a wall resurfaces followed by a clip showing the actress sitting down amids hundreds lighted candles.

News
>
Music News
April 26, 2008 03:14:25 GMT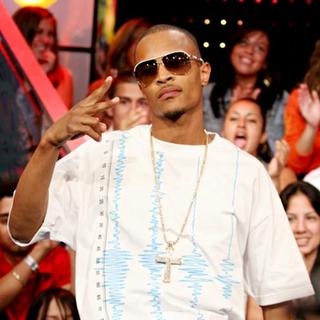 Fans of rapper won't have to wait long before they can hear what kind of songs he will make on his upcoming album "". On April 25 the rapper has announced that he will give a sneak peak of the first single from his new album to fans.

T.I.'s new single can be heard on Tuesday, April 29 at his website Confirming the news he said, "I already know the demand is great, the anticipation is very high, and the wait is almost over man. I promise you something special and I will deliver."

News
>
Celebrity Gossip
April 26, 2008 03:11:08 GMT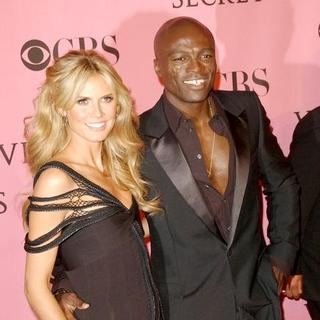 Renewing wedding vows is an always for and . The couple have openly revealed to In Style magazine's May 2008 issue that they have renewed their wedding vows every year on their anniversary since they first tied the knot in 2005.

Klum and Seal admitted to have always renewed their wedding vows with the same minister who married them and also having the same beach where the original ceremony took place in Costa Careyes, Mexico as the venue. They, furthermore, told the publication that renewing their wedding vows will help them to focus "on why we got married" in addition to "set a good example ... for the kids."

News
>
Music News
April 26, 2008 02:57:53 GMT
appeared on Good Morning America yesterday, April 25, singing three songs from her recently-released album, "". She opened the set with "Touch My Body" before going with "That Chick" and "Bye Bye". On the first song however, she received technical fault, which many speculate as a caught-in-the-act lipsynch attempt.

Carey who was dressed in bright pink mini dress, was singing "Touch My Body" when the intro that serves as the backing track stopped abruptly. Another faulty also occurred towards the end of the song when she turned around to her backing singers and said "Stop singing my part now baby". The remaining two performances went smoothly.

News
>
Movie News
April 26, 2008 02:56:17 GMT

As Warner Bros. Pictures' horror thriller "" has released the film through DVD and Blu-ray on April 22, the Eric Valette-directed film has offered Internet users and fans to enter a sweepstakes contest. From the contest, those who join will get a chance to win a Blu-ray Disc Player as well as a copy of "One Missed Call" DVD.

Started on Tuesday, April 15, the contest will be closed on Saturday, April 29, 2008 at 11:59 P.M. PT. It opens only for those who reside in the U.S. and what participants need to do to join the sweepstakes is simple as they merely have to provide a name and e-mail address and then follow the further instructions at . The winners of the sweepstakes will be informed via e-mail, telephone, overnight carrier or regular mail within seven days after random drawing.

News
>
Celebrity Gossip
April 26, 2008 02:48:27 GMT
A night out partying brought and boyfriend a legal trouble. The couple reportedly are facing legal problems after running over a paparazzo's foot in Los Angeles.

Paris and Benji were seen enjoying their time at the uber-trendy Foxtail nightclub with fellow celebs and Benji's twin brother Joel Madden, as well as Paris' sister on Thursday night, April 24. The pair found themselves being swarmed by paparazzi as they made their way out of the nightspot by car, with Benji at the wheel. It was during that time that Benji accidentally drove over one photographer's foot.

News
>
Music News
April 26, 2008 02:30:42 GMT

The official video for 's latest single "Take A Bow" has just been premiered on April 25. The single is a new song that will be included on the re-release of the singer's "" to be released on June 17.

The single was written by and was radio premiered on March 14, 2008. It also peaked at #79 on the Billboard Hot 100. Besides "Take A Bow", previously Rihanna has also confirmed another song that will be included on her repackaged album, which was "If I Never See Your Face Again". The single is actually 's song but they make a new version of it with the "Umbrella" singer also singing some parts of the song. The video for the duet song between Rihanna and Maroon was shot in Los Angeles by Anthony Mandler.

News
>
Music News
April 26, 2008 02:11:03 GMT

The music video for "Closer", 's first single off his upcoming album has been premiered on BET yesterday (April 25). It is the continuous stream of the photos from the set that were earlier this month, showing him dancing to the upbeat tune with a sexy woman.

It was reported that the shooting was taken in Santa Clara Studio, California early this month with director Melina who had also directed for his "Because of You" video. On top of the dancing shots, the clip also gives parts of the song's lyrics written as the intertwined shots.

News
>
Celebrity Gossip
April 26, 2008 02:04:15 GMT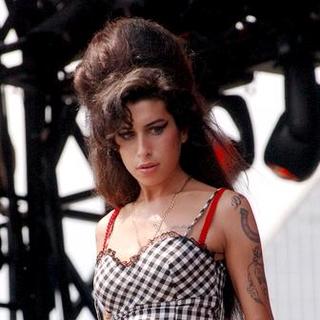 The meltdown continues. keeps going from one low to another. The troubled singer was arrested on Friday afternoon, April 25 following reports that she head-butted a man outside a London pub during a wild night out.

Amy voluntarily reported to a London police station on Friday where she was expected to be quizzed on the alleged head-butting incident, and was arrested. Police didn't directly confirm that she was in custody, they instead simply said a 24-year-old woman was being held on suspicion of assault. British authorities don't usually name suspects until they have been charged.

News
>
Music News
April 25, 2008 09:37:44 GMT
Although her album "Hard Candy" will be officially released on April 29 in U.S., Madonna decides to give a sneak preview of it to her fans before it hit the stores. The pop diva is giving her fans a chance to check out the songs from her upcoming album on her page starting from April 25 until April 29.

The songs from her new album includes collaboration with famous names in music industry such as, , , and . One of the singles from her new album that has already been premiered "4 Minutes to Save the World" feat. Justin, received great success as it peak at #1 on the U.K. Singles chart.

News
>
Celebrity Gossip
April 25, 2008 09:24:56 GMT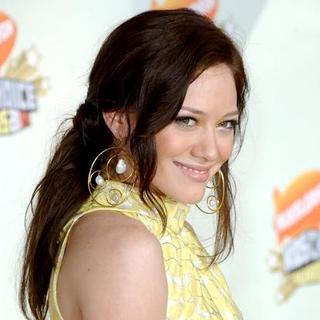 Talks have been abuzz since it was confirmed that the remake of "Beverly Hills, 90210" is on the work. Its original cast, including , have expressed their desire to make a comeback to the highly anticipated new series and while there have yet official words on who will star in the spin-off, rumors on the street say has been offered a starring role by the series producers.

Kristin Dos Santos of E! News has claimed to have been exclusively told by sources connected to the series that "producers for the CW's 90210 remake have reached out to Hilary to offer her a starring role in the series." Still according to the sources, "Hilary's potential character is that of Annie Mills" which Kristin previously described as a Beverly Hills High student who is into theater acting, just like her predecessor.

News
>
Movie News
April 25, 2008 09:11:20 GMT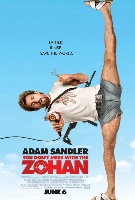 A new look into the 's comedy "" has been provided by the new trailer version of the film. Posted on MSN, the new over two minutes video footage gives out glimpses of the explosive action sequences that will appear in the Columbia Pictures' film.

The trailer begins with a scene in which Sandler's character, Zohan, jumps out of a speeding car and then leaps into the second level of a building breaking a window in the effort. There, he knocks off an armed guard before kicking through a wall to knock another baddie. Unlike the earlier trailer, this new video shows more off the impossible things Zohan could do, such as catching a shot bullet with bare hands and swimming as fast as a speeding jet ski.

News
>
Music News
April 25, 2008 08:57:09 GMT

Good news for the American Idol fans especially those who adore the already voted off idols as now they can see them back on tour. The Idol's tour will include the top ten finalists from this seventh season, which means fans will see the likes of Carly Smithson, Brooke White, Syesha Mercado, David Archuleta, , Jason Castro, Chikezie Eze, Kristy Lee Cook, Michael Johns and Ramiele Malubay on the tour.

The tour itself will start on July 1, 2008, at Glendale, Arizona, and from there it will stop by at nearly 50 cities all over U.S. including in Toronto, Canada. It scheduled to finish on September 13 in Tulsa. Meanwhile, tickets for the upcoming tour will be available for purchase starting from May 17.