News
>
Celebrity Gossip
July 09, 2007 05:22:49 GMT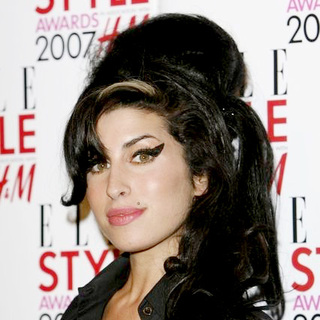 Someone please tell she's in great danger. The British singer herself doesn't even realize the fact, but her close pals do and thus urge her to check into rehab.

Talk is heating up on the street that Winehouse's close friends are worried about her condition, one of them even told her to ditch her wild ways and seek some help while meeting her at London's Mem and Laz restaurant last Thursday July 5th.

News
>
Movie News
July 09, 2007 04:59:24 GMT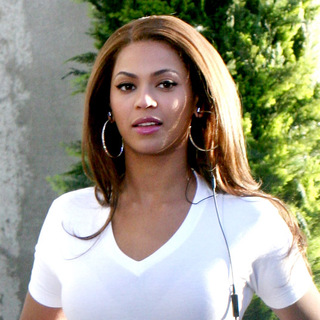 Well, this no doubt can be another great starring vehicle for following that of "" if the report is proven true.

Jim Hill Media has brought in an interesting tidbit claiming the "Irreplaceable" singer is being courted by Walt Disney Studios to take part in "Aida", the company's big screen version of Disney Theatrical's 1998 musical stage production adapted from Giuseppe Verdi's Italian-language opera of the same name.

News
>
Celebrity Gossip
July 09, 2007 04:39:10 GMT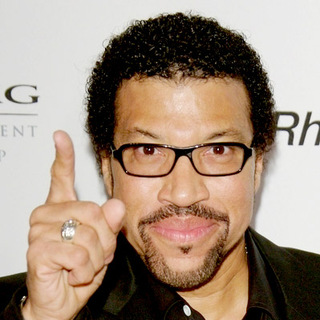 does his daddy duty, defending daughter on the drink driving case that could send her to jail.

Refused to answer questions about his beloved daughter's DUI case after his performance Saturday night July 7th at the Essence Music Festival in New Orleans, the singer simply claimed "She's just in an unfortunate situation."

News
>
Music News
July 09, 2007 04:26:49 GMT

Breaking a pop barrier with his hit "Grace Kelly", it must have been a pretty disappointing news when pulled off two gigs in Denmark. He was forced to cancel the concerts after suffering from ear infection.

Mika came all prepared for the July 7 event but he complained of a pain in his ear and was quickly rushed to London's Wellington House Hospital where he was diagnosed with ear infection. A spokesperson said, "He has been suffering from a viral ear infection which means he can't sing. He has had to cancel a couple of appearances in Denmark but he is on the mend."

News
>
Movie News
July 09, 2007 04:19:47 GMT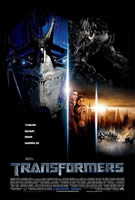 Stunning special effect plus engaging action sequences sure are few of major aspects moviegoers look for in watching a piece of filmmaking and that's what "" has offered to easily come out as the new top-holder of the weekend domestic box office ended Sunday, July 8, 2007.

One of the highly-anticipated pictures of the year, the DreamWorks/Paramount Pictures' big-screen take on the Hasbro toys makes no difficulty in scooping up $70.5 million in its first weekend, bringing a total tally of $155.4 million so far since its preview screenings on Monday night, July 2.

News
>
Music News
July 09, 2007 04:07:09 GMT
is in preparation to release his first collaborative record. Album "" will span his work with fellow indie musicians such as Yukmouth, Big Krizz Kaliko, Kutt Calhoun, Skatterman, Snug Brim, Prozak, Big Scoob, T-Nutty and Dalima.

The most requested rapper in Kansas City would not stop at party theme for this piece and insisted on a variety of issues. "There's a lot of stuff on this album," Tech N9ne said. "It's a variety. It's not just sexual. It's not just party. It's just like the normal Tech N9ne rollercoaster. There's something on there for everybody."

News
>
Celebrity Gossip
July 09, 2007 04:06:28 GMT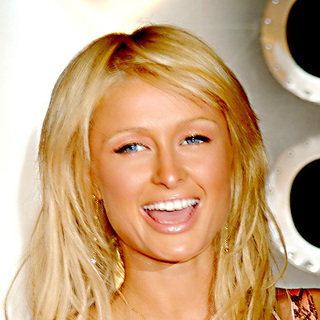 is back on the town in LA. The hotel heiress hits the club, made her club debut since being released from jail last week at Los Angeles hotspot Les Deux on Friday night July 6th for a girls' night out.

Paris and her companion, including sister and Erin Foster, the daughter of music producer David Foster, arrived at the club just before midnight. She wore a gray sleeved shirt and black fedora, People magazine reported.

News
>
Music News
July 09, 2007 03:33:10 GMT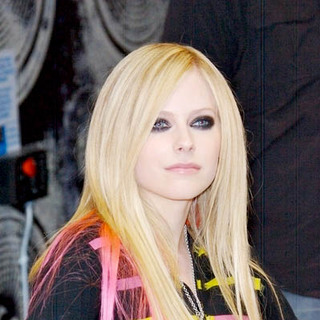 For what can be predicted, responded to that she had plagiarized a 1979 song for her hit "Girlfriend". The Canadian singer posted a blog entry on her official site, defending her pure talent and revealing her absence knowledge of who The Rubinoos is.

She wrote, "You may have heard some news that two guys who wrote for some band from the 1970s I have never in my life heard of called the "Rubinoos" are trying to sue me. They have a song called "I Want To Be Your Boyfriend" that has no musical similarities to the song "Girlfriend" that Luke Gottwald and I wrote together."

News
>
Celebrity Gossip
July 09, 2007 03:31:02 GMT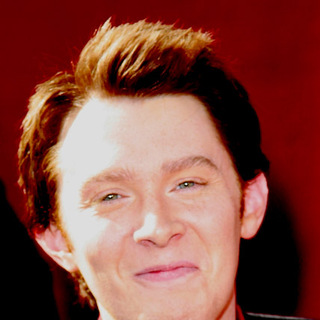 got involved in an airplane spat, it has been reported. The 2003 "American Idol" runner-up got involved in a dispute with a female passenger Saturday July 7th, during a flight to Tulsa International Airport.

The dispute took place on a Continental Airlines flight when Aiken was traveling morning that day for an evening performance at the Brady Theater. Speaking on that encounter, FBI Special Agent Gary Johnson said there was a dispute between a male passenger and a woman on the flight but won't confirm the passenger was Aiken. He explained the dispute was over the male passenger's foot resting on the woman's armrest.

News
>
Celebrity Gossip
July 09, 2007 03:04:43 GMT

Things got worse between and Lynne Spears. After a restraining order, the troubled pop star now reportedly changes her will, with the intention to keep her mother away from her two sons, Sean Preston and Jayden James.

The mother-daughter became estranged one to another when the "Toxic" singer discovered Lynne had been criticizing her parenting skills to friends and associates, it has been claimed. In her new will, Spears appointed her younger sister to inherit her estate and to get the full custody of the boys if she dies.

News
>
Music News
July 09, 2007 02:53:22 GMT

Live Earth may not bring imminent climate change, but at least it waved a white flag for two bands. has put an end to their ongoing feud with fellow British act after both appeared on the "go green" event.

Kasabian frontman Tom Meighan said, "I'm over arguing about Keane. I'm trying to grow up in this world, man and that's like the green message." The vocalist had an argument with Keane frontman Tom Chaplin when he called Chaplin a "posh boy" and allegedly revealed that he lived on a diet of pies and Quavers. Prior to that, Meighan's band mate Serge Pizzorno also made fun of Chaplin entering rehab for an addiction to port.

News
>
Celebrity Gossip
July 09, 2007 02:39:22 GMT

Newlyweds and celebrated the second stage of their wedding extravaganza Saturday July 7th at Paris' Eglise Saint-Germain l'Auxerrois, a church opposite the Louvre Museum that used to serve French royals, just one day after they made it official in a civil ceremony at the Mairie (city hall for the 4th Arrondissement) in Place Baudoyer, not far from Notre Dame.

Security was tight, but it is confirmed that the bride wore a gown designed by Angel Sanchez. The wedding dress reportedly was a silk wool and silk gazar scoop-back mermaid gown embroidered with silver metallic with a 5-foot-long train. The groom, meanwhile, wore French menswear label De Fursac, which he models for.

News
>
Music News
July 07, 2007 07:42:38 GMT
Anticipation is not only coming from ' fans, new album tentatively titled "" will also be the sound that frontman Dave Grohl has been dreaming of.

"It has always been my dream to mix Steely Dan with No Means No," Grohl told Billboard. "If anybody is going to do it, I'd love to be that guy."

News
>
Celebrity Gossip
July 07, 2007 07:40:02 GMT
is now a father. The actor-director, best known for his role as the virtuous Brandon Walsh on the television series "Beverly Hills, 90210", and his wife Naomi Lowde happily welcomed a baby girl, it has been reported.

The newlyborn is the couple's first child ever. No details being given on the infant.

News
>
Movie News
July 07, 2007 07:19:50 GMT

Looks like chance to find the dynamic duo getting together again for a new project is possible to happen soon.

Words have it that longtime friends and are keen to team up for generating another screenplay after ten years going their separate ways. Damon's spokesperson has been noticed to inform the New York Daily News that plan is being made between them to carry out the task though it is unknown whether they are doing it at the moment.