News
>
Music News
February 27, 2008 08:21:57 GMT

The full version of 's highly-anticipated music video has been released. "Touch My Body", the first single from the singer's upcoming album "" has received its music video premiere today (February 27).

The video begins with a scenario where the nerdy character played by actor Jack McBryer came by Carey's house only to be surprised by what he sees. Carey, only in black bra, hot pants, stockings and a bathrobe opened the door for him and led the way inside her mansion.

News
>
Movie News
February 27, 2008 08:04:07 GMT

Less than three months from its theatrical release, it was reported that some changes may be done to the upcoming George Lucas' action film "". On Tuesday, February 26, Slash Film reported that some of the scenes in the -starrer film will be reshot.

On the reports, the movie news site noted that it received an e-mail hinting out that the film's director Steven Spielberg is planning to reshoot some of the scenes for the fourth film installment of the Indiana Jones' adventure on Friday, February 29, in Pasadena, California. Further, the site then confirmed the news stating that the Pasadena Film office has let out that the production office used for Indiana Jones 4, Genre Productions, LLC, is indeed going to shoot something on Bradford Street.

News
>
Music News
February 27, 2008 07:58:01 GMT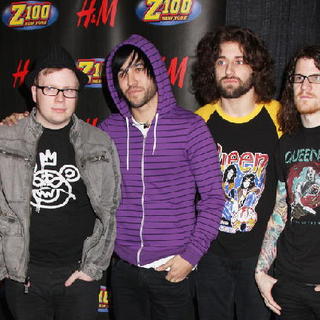 While prepping for their fifth studio album, will release live CD/DVD that chronicles their June 22, 2007 concert in Phoenix. Beside the materials that they played in the occasion, there will be a studio version of 's 'Beat It' that they have covered.

Their rendition of the classic song also features "special guest guitarist" that will be announced later. Simply titled "****", the first live album from the band will also feature cover songs like 's "One and Only", 's "Don't Matter" and Panic! At the Disco's "I Write Sins, Not Tragedies".

News
>
Movie News
February 27, 2008 07:31:03 GMT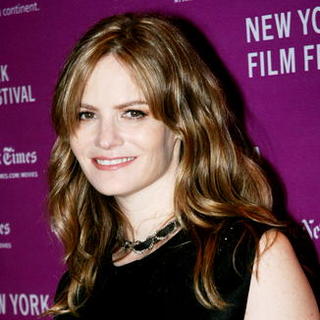 The star of 1992 thriller "Single White Female" is reported to be dropping out from her latest feature film project "". According to PageSix.com, the news about the pulling out of the 46-year-old actress has been let out by studio executives at Film Independent's Spirit Awards on Saturday, February 23.

From the conversation, it was hinted that the Golden Globe-winning actress withdrew from the romantic comedy film because she is expecting. Further, the gossip site reported that the actress, who is married to "" director/scribler Noah Baumbach, has officially pulled out on Thursday, February 21.

News
>
Celebrity Gossip
February 27, 2008 07:27:15 GMT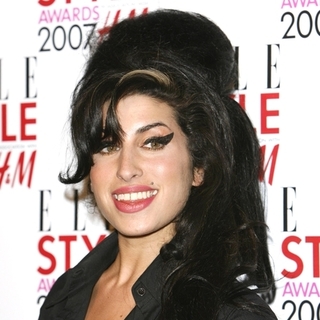 Wasted no time commenting on the rumor mill focused on her marriage to husband Blake Fielder-Civil, is channeling her diverse inner creativity by launching her own brand of clothes and make-up. Is going full speed ahead on her new venture, the British troubled singer reportedly has a meeting scheduled for later this week to discuss the project with fashion and cosmetics experts.

While little is known about the fashion line, fashion industry experts reportedly believe the range could sell very well, especially in Winehouse's native England. As of the cosmetics range, it is said to include hairspray with the signature piece is set to be the heavy liquid eyeliner the "Rehab" singer has made famous.

News
>
Movie News
February 27, 2008 07:04:55 GMT
Following the success of "Step Up" sequel to be in the top ten domestic box office, it was reported that the third film will be made in 3-D entitled "". According to Variety, the hit dancing franchise will become the latest 3-D live-action film from the Walt Disney Pictures.

Reportedly, the helmer of the sequel "" has been in negotiation to once again direct the second sequel. Further, the partners of Offspring Entertainment, Adam Shankman and Jennifer Gibgot, who have been the first two films' producers, are going to develop the 3-D film.

News
>
Celebrity Gossip
February 27, 2008 06:58:27 GMT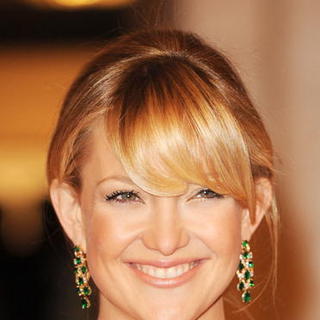 and are back on the dating saddle again. The former lovers have fueled rumors of a rekindled romance after they were reported to have been spending lots of time together recently.

Hudson and Wilson were co-stars in the 2006 comedy flick "". They began dating in late 2006 but broke up June last year. Their breakup was widely believed to have triggered Wilson's depression and drug use and subsequent attempt at suicide back in August 2007.

News
>
Celebrity Gossip
February 27, 2008 06:33:33 GMT

treated guests at his purple-themed Oscars-post-party to a private peep show, it has been reported. The veteran rocker reportedly treated his guests to an erotic show, which they could view through cutouts behind a large curtain.

The Oscars-after-party bash, which is rumored to have cost 200,000 pound sterling, was held at Prince's $10 million mansion in LA. Guests including, , , , , and , were all asked to wear purple colored outfits for the bash.

News
>
Movie News
February 27, 2008 06:20:00 GMT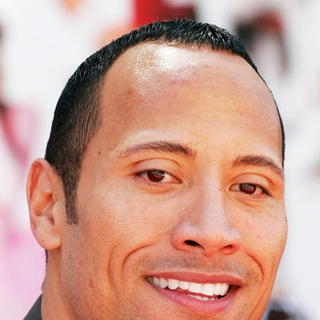 The former WWE champion Dwayne "" Johnson will be starring in another comedy movie. According to Variety, the professional wrestler turned action actor has been signed to star as the title character in "".

In the 20th Century Fox's film, the 35-year-old actor is set to portray an ordinary man who has been picked up to be the savior of the tooth fairy kingdom. For the project, he will once again team up with "" producers Mark Ciardi and Gordon Gray.

News
>
Music News
February 27, 2008 06:10:46 GMT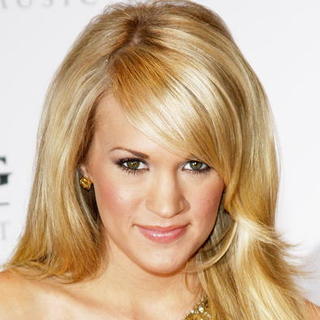 Together with , will unleash the names that will be contending for prizes at 43rd Annual Academy of Country Music Awards. Both country music icons will attend a press conference on March 4 at Nashville's Country Music Hall of Fame and Museum.

The announcement of the nominees will come a day before the beginning of Country Radio Seminar, an annual conference of radio executives from throughout the nation. ACM and United Stations Radio Networks will sponsor the Paisley-headlined Music City Jam on March 5.

News
>
Movie News
February 27, 2008 05:03:58 GMT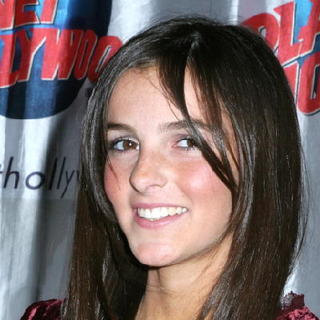 Following the footsteps of her big sister, , in the entertainment industry, is reportedly trying to join the famous cast of the third installment of the successful Disney Original Movie "High School Musical". According to reports, the 14-year-old sister of the rehab darling has been auditioning for a part in "".

On little Lohan's role interest, Mark Malkin of E!'s Planet Gossip reported that the aspiring actress has laid her eyes in a role as a "spoiled little princess". Malkin further commented on the possible character saying, "Think of her as a Sharpay () in training." Meanwhile, about the audition news, the Lohans' spokesperson let out confirmation to the reports stating, "She is auditioning for it."

News
>
Celebrity Gossip
February 27, 2008 04:43:48 GMT
Celebrity mother was finally released from the maternity ward and allowed to take her twins home. The actress-singer was released from Long Island's North Shore University Hospital on Monday, February 25, it's been reported.

Lopez gave birth to twins; a boy and a girl, early Friday, February 22 in Long Island, N.Y. The baby girl was born at 12:12 A.M. and weighed 5 lbs. 7 oz., and the boy then followed at 12:23 A.M., weighing 6 lbs.

News
>
Music News
February 27, 2008 04:33:43 GMT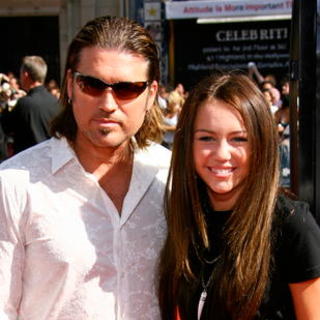 Teen star and her singer dad are set to be the host of 2008 Country Music Television Music Awards on April 14 at Curb Event Center at Belmont University. They will also make a performance at the event that appreciates the work of country music videos.

"Miley and I are so excited to be hosting the CMT Music Awards," Billy Ray said. "We know it will be a fun-filled night with a lot of great music performances." The pair have pocketed a duet called "Ready, Set, Don't Go" but it is not confirmed by organizers what piece they will be playing at the Nashville event.

News
>
Movie News
February 27, 2008 04:27:52 GMT
The much anticipated action film "" may be making its premiere screening at the 61st Annual Cannes Film Festival. According to Fox News, the Steven Spielberg-directed movie for Paramount Pictures is more likely to make its official worldwide premiere at the upcoming French event that runs from May 14 to 25.

The news site revealed that the representatives to the film's helmer are currently in talks with the festival's officials to put the iconic film on the Tuesday, May 20, or Wednesday, May 21 of the festival's second week. It was further said that the film's cast and crew, including Spielberg, , , , Karen Allen and possibly George Lucas will appear on the red carpet at at the Palais.

News
>
Celebrity Gossip
February 27, 2008 03:59:38 GMT
Photo speaks louder than word. The Hollywood rumor mill went into overdrive again after supposed lovers and were snapped frolicking together while on vacation in Jamaica. A photo has emerged of them getting up close and personal in a pool in Jamaica.

Both R&B stars, who denied the long persistent romance rumors, have fueled reports they are secretly dating after they were snapped 'canoodling' in a pool in Jamaica. PageSix was the first to report Rihanna and Chris' .