News
>
Celebrity Gossip
February 15, 2008 05:59:43 GMT
, who's famous for having a pair of giant boobs, exposed a little bit too much of her assets at a signing for her latest autobiography in London on Thursday, February 14.

The actress was publicizing her third autobiography "Pushed To The Limit" at a Waterstone's store in Piccadilly, central London and spotted sporting white hotpants, a red and white sequinned corset, white cape and Wonder Woman-style PVC legwarmers.

News
>
Movie News
February 15, 2008 05:07:52 GMT

Up for 8 nominations at the 39th Annual NAACP Image Awards, the Weinstein Company's drama "" headlined the feature films' winners of the event. On Thursday, February 14, night, the film inspired by Melvin Tolson's story brought home 4 top prizes presented on the ceremony.

On the special night, "Debaters", which stirred controversies earlier for allegedly being historically inaccurate, was hailed as the best motion picture winner besting over acclaimed legal drama "", blockbuster horror thriller "", biopic drama "" and comedy drama "". The film also nabbed three other kudos for its theps, , Jurnee Smolett and Denzel Whitaker for best actor, actress and supporting actor respectively.

News
>
Celebrity Gossip
February 15, 2008 04:57:06 GMT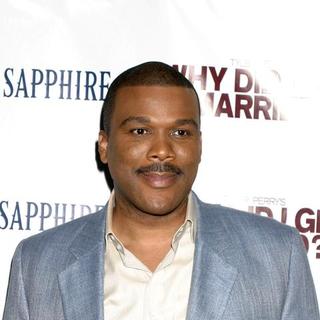 Winners of the 39th annual NAACP Image Awards have been unveiled. The awards show, took place Thursday, February 14 at the Shrine Auditorium, saw TBS' sitcom "'s House of Payne" won three top honors in the TV categories, mainly for Comedy Series, Actor in a Comedy Series for , and Supporting Actor in a Comedy Series for .

CW Network's sitcom "Everybody Hates Chris" which was one of the leading award nominees with six nods, unfortunately, walked away with just one award which was for the category of Writing in a Comedy Series for Ali LeRoi. The other leading nominee "Girlfriends" which was up for six nods as well, sad to say, experienced worse fate as it won none.

News
>
Music News
February 15, 2008 04:39:56 GMT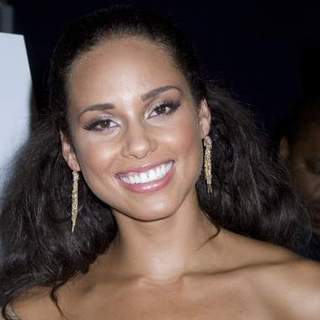 It was an almost absolute win in the music category of 39th Annual NAACP Image Awards that honor outstanding people of color in film, television, music, and literature. was showered with spotlight when she gained four wins including best Album, Song, Female Artist and Music Video.

"" was honored the best album while its second single "Like You'll Never See Me Again" gained two for best music video and best song. Keys is also named Female Artist, being the opposite of who gained the Male Artist title.

News
>
Music News
February 15, 2008 04:07:25 GMT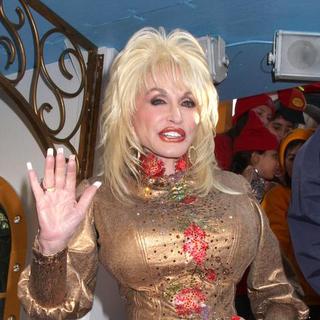 While her back pain that many have said stemming from her large busts is on the mend, has announced the rescheduled dates of her U.S. tour. The trek in support of "" was forced to be postponed earlier this week after her doctors advised her to remain in bed.

In a statement released yesterday (February 14), Parton said, "Hey, thanks for being patient. "I'm mending very nicely and will be fit as a fiddle soon. And I'll not only have the fiddle, but the rest of the band as well. We can't wait to hit the road for our 'Backwoods Barbie' tour... Look forward to seeing you soon."

News
>
Celebrity Gossip
February 15, 2008 04:04:04 GMT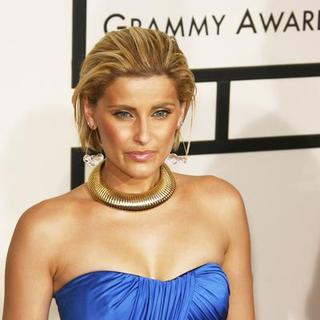 Star Magazine is reporting that is knocked up with her second child with sound engineer fiance Demacio Castellon. But, her representative has denied the pregnancy report, insisted she is not expecting.

Tabloid Star Magazine "exclusively revealed" in a post dated February 14 that the Canadian songstress was expecting a second child, wrote on its Website "Although her rep denied it, a source tells Star, 'She's not very far along yet, so she's trying to keep the pregnancy under wraps.'"

News
>
Celebrity Gossip
February 15, 2008 03:30:29 GMT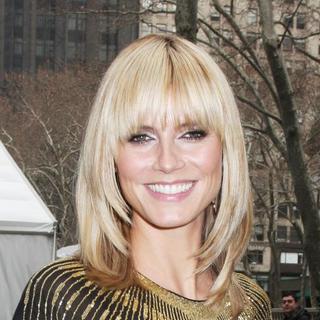 Numbers of celebrities are offering their "prestigious properties" in an online auction to raise cash for charity.

Hollywood's A-listers, including the likes of and , are auctioning off their renowned designers dresses online by next month to raise money for the Lavendar Trust and all at once celebrate the launch of the 's new film "", which has hit the theaters last month.

News
>
Music News
February 15, 2008 03:24:31 GMT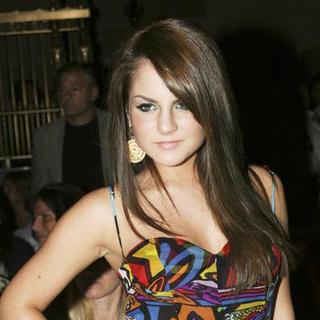 who previously stated that she will work on her third studio album early this year, has updated her progress by saying that it can be expected to be released in Fall. She said she also hopes to release a single before the album.

In on February 10, Jojo wrote, "I am in the process of recording my third album, presently. I hope to have it out this fall, but I will be releasing a single before then. I have written a lot of new music."

News
>
Movie News
February 15, 2008 03:19:40 GMT

Moments after the leaked trailer version of "" hit the web, Paramount Pictures have released the official trailer online as promised earlier. The highly anticipated trailer first premiered on ABC's Good Morning America on Thursday, February 14, morning. Following that, the less-than-two-minutes video footage was theatrically screened and attached at "The Spiderwick Chronicles", then it went on to the web.

Though started a little bit slow, the trailer then built the tense atmosphere by providing much action scenes as well as letting out the clues to the film's closely guarded secret. One of which claimed to be spoilers by many movie sites is the scene where 's character drops her glasses showing a name of a government facility, Roswell, New Mexico.

News
>
Celebrity Gossip
February 15, 2008 03:00:24 GMT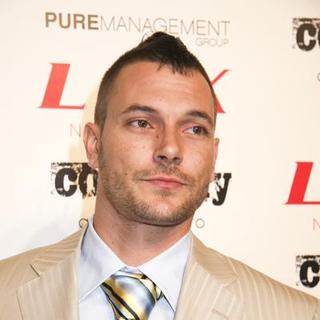 With the ' drama is still going on, is working on his own business. The rapper wannabe is reported to have been in talks with a major cable network to appear in a tell-all interview worth $200,000.

Word on the block is that K-Fed's attorney Mark Vincent Kaplan and manager Dan Dymtrow are organizing the deal on his behalf.

News
>
Music News
February 15, 2008 02:59:47 GMT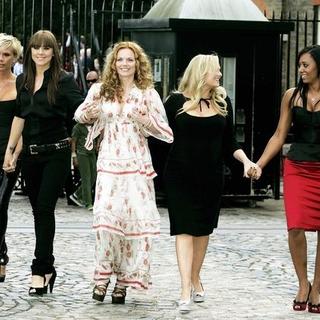 For once and for all, put to rest speculations that may be touring again sometime in the future. Although the Ginger Spice used the word "probably", she told Billboard that the tour was actually longer than planned.

"I'm still absolutely blown away that we did more than one show," Halliwell elaborating on why the reunion will not go on. "So right now I'm thinking this is it. This is the last time you will ever get to see this Girl Power, the five Spices on the stage as one."

News
>
Music News
February 15, 2008 02:29:54 GMT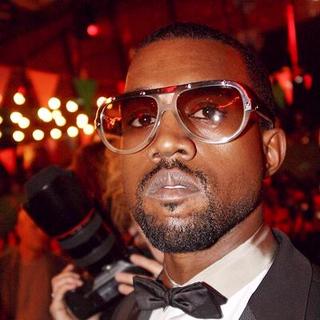 The extensive dates of 's Glow in the Dark Tour has been unveiled. As , the jaunt will start April 16 in Seattle and wind down May 30 in Calgary but more dates are slipped in between, totaling in 33 scheduled performances and including stops in Las Vegas, West Palm Beach and Saskatoon.

The tour is, as reported by Billboard.com, sponsored by Absolut 100 Vodka making the tour to be renamed as "The Glow in the Dark Tour Ignited by Absolut 100". The Swedish brand will sponsor the after-parties in each tour city.

News
>
Celebrity Gossip
February 15, 2008 02:20:02 GMT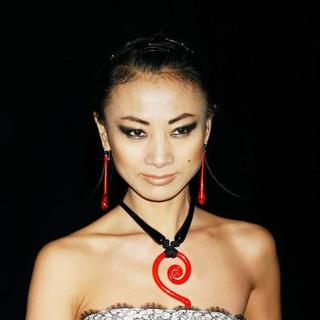 Used to make media headlines with her outrageous fashion choices, finally made headlines for something else when she was arrested for allegedly shoplifting two celebrity magazines and two packs of AAA batteries from an airport store.

The Chinese-born actress was scheduled to fly from Los Angeles International Airport Wednesday evening, February 13 to New Mexico to begin shooting her new film "" when she was detained by an employee at the Crews of L.A. gift shop in Terminal 1 at roughly 4:30 P.M. for trying to walk out of the store without paying for $16 worth of in-flight entertainment two magazines and two packs of AAA batteries.

News
>
Movie News
February 15, 2008 02:12:56 GMT

As the writers' strike finally came to a close, the 80th Annual Academy Awards starts to take its form. On Thursday, February 14, it was let out that the "Charlie's Angel" star and last year Oscar's Best Supporting Actress-winner are among the presenters scheduled to appear at the February 24 ceremony.

Joining them in the list are 26 others A-listers as well as 3 other winners from last year. The Hollywood's big names are , , , , , , , , , , , , , , , , , Dwayne "" Johnson, , , , Martin Scorsese, , , and , whereas the 79th Oscars-winners are , and .

News
>
Movie News
February 14, 2008 09:45:31 GMT

Valentine's Day is known around the world as the lovers' day, but to Indiana Jones' fanatics, 2008 Valentine means the theatrical trailer release day of "". And, now, the clear bootleg version of the trailer can be watched online.

Though similar to the description outed earlier, the trailer released on the theaters is pretty much different from the leaked information. Opened with a Paramount logo followed by Lucas Film logo, the trailer began showing clips of the film with taglines, "He protected the power of the divine...He saved the cradle of civilization...He triumphed over the armies of evil." Then, moments after a silhouette of Indy wearing his hat grazed the screen.