News
>
Music News
May 17, 2008 04:09:44 GMT

Reunited boy band finally marked their official comeback with a special performance after 15 years of absence at the "Today" show on May 16. The group performed in front of an estimated 4,000 crowd on a windy and rainy condition.

The bad weather didn't stop the band from entertaining their fans by singing a medley of their hit songs such as, "Step by Step", "Hangin' Tough", "Please Don't Go Girl", "You've Got It (The Right Stuff)", "Tonight" plus their new single "Summertime". The boy band even attempted to do their trade mark dance moves, despite the wet stage. Commenting on their dance attempt, one of the New Kids, said, "It's a little bit like Al Roker in a hurricane."

News
>
Movie News
May 17, 2008 04:02:57 GMT

Bad news keeps on coming to Peter Berg's upcoming superhero movie "". After twice given the restricted rating by MPAA rating for its sexual and violent scenes, it is now said that the movie is in jeopardy of being able to be finished on the time for its theatrical debut on July 2.

The speculation of the trouble behind the latest -starrer film sparked after Cinema Blend reported that the world premiere event of the action drama movie in Sydney, Australia which is scheduled sometime in June has been quietly put in the back burner. Allegedly, the canceling off of the premiere has something to do with the heavy re-shooting of the film since it is said to be eyeing the PG-13 rating at least.

News
>
Celebrity Gossip
May 17, 2008 03:26:43 GMT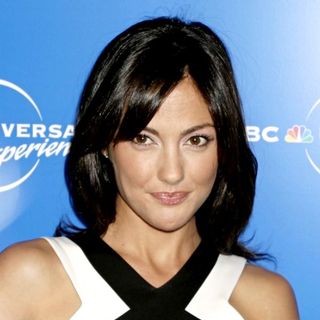 With reports on her ex-boyfriend 's new love life with his new girlfriend has been dominating the news media, apparently is trying to steal the spotlight, getting up close and personal with actor . The twosome fuel dating rumors as they were seen "all over each other and making out" Thursday night, May 15 at Stonefire Pizza Co. in L.A.

Sources who witnessed their togetherness told OK! magazine they saw both actors sharing a pie and locking lips. A representative for Minka was quick to pour cold water on the dating rumors, insisted "She is not dating Topher Grace and was not kissing/making out or any of the sorts last night with him," adding that "They were at Stonefire Pizza, however they are just friends."

News
>
Movie News
May 17, 2008 03:19:31 GMT

When M. Night Shyamalan decided to give one mind-troubling film that would haunt you, he definitely can deliver that. In a new restricted teaser trailer of his upcoming thriller flick "", movie lovers can get more than a glimpse of the film's disturbing scenes. Though relatively short, the video footage is enough to bring an agitating vibe through.

The footages shown in the red band teaser very much give out idea how gruesome the movie will be. It opens with men in a construction site joking around and behind them an object is falling making an eerie banging noise. The object turns to be another construction worker falling from the top of the building. The grisly-looking teaser do not end there. It continues by showing a man gets run over by tank, another man is brutally attacked by a lion, several people hanging themselves on a tree, and many others.

News
>
Music News
May 17, 2008 03:14:50 GMT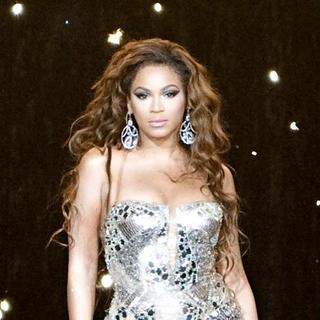 Having yet revealed any details regarding her upcoming album, a new song from has leaked on-line. The new single is titled "Should Have (Now I Know)" and reportedly will be one of the songs for her new LP.

The upcoming album itself hasn't had any confirmation regarding its title, release dates or the songs that will be on it. Previous reports only claimed that the R 'n' B diva has started the work for her new record which will be assisted by Chris Stewart and Kuk Harrell.

News
>
Movie News
May 17, 2008 02:48:25 GMT

With the release of its first three feature films in the period of five years, franchise is garnering more and more success. Hence, it is obvious that the studio want to quickly jump on this superhero next movie project and the latest report coming from the action fantasy movie brings even greater news for the fans with a saying suggesting that "" and "Spider-Man 5" will be shot at the same time.

Bringing the speculation to the surface, Cinematical reported that "" screenwriter James Vanderbilt hired to develop the latest installment of the spider-like superhero has brought in a working draft of the fourth movie and apparently it contains works for two movies. Quoting what their source informed to them, the movie site noted, "[Vanderbilt's] story arc has encompassed two films, making Spider-Man 5 shootable at the same time. The studio saw dollar signs and is in the process of reworking his deal to snatch up the story arc." Still, further details about the matter is still put in a dark.

News
>
Celebrity Gossip
May 17, 2008 02:37:27 GMT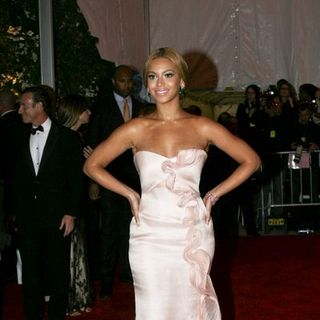 Reaping success in both movie and music industries, has set her sight on small screen. The singer-actress is prepping to add more resume into her acting career as she, according to reports, is in talks with producers of "Desperate Housewives" in a bid to land a starring role in the hit ABC show.

Greater than that, her father Matthew Knowles who as well serves as her manager reportedly has been looking forward to make his daughter a more prominent role on the show. A source in the Knowles camp tells MediaTakeOut, "They've already agreed to give Beyonce a cameo appearance. But (we're) hoping that (she) could be written in for a recurring role, or possibly even a permanent one."

News
>
Music News
May 17, 2008 02:11:16 GMT

After the behind the scenes of the clip was aired on-line earlier this week, 's official music video for "Game's Pain" has finally got premiered at Yahoo! Music on May 16. On the video that was directed by well-known director Dale "Rage" Resteghini, Game is accompanied by .

The single itself is being confirmed by the rapper as the first from his upcoming album "". On the lyrics, Game raps about his admiration to his hip-hop idols. On a recent interview with MTV, Game also explained the reason he taps Keyshia to join him on the single saying, "Me and Keyshia came up around the same time. We always wanted to get in the studio together but never had the chance because both our careers took off at the same time. She blew to superstar status on the R&B side. I blew up on the rap side. I knew she would come in and kill it. And she did."

News
>
Movie News
May 17, 2008 02:10:58 GMT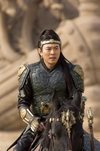 Though director Rob Cohen claimed that he is to be the first to unveil his latest film's first look, Universal Pictures apparently came out with the official teaser trailer of "" well before him. The teaser brings the exploding action sequences and exciting adventure closer to the audience.

Bringing back as the daring explorer Rick O'Connell to the silver screen, the video footage begins with a brief aerial shot of the Great Wall and then cuts off to a band of man coming into a used to be sealed room full of terra cotta army. Accompanied with the explanation about the Dragon Emperor by the narrator, the clips go on showing O'Connell's now grown up son, Alex, trying to unearth the clues lays in front of him. Little that he knows, what he is about to do is going to awaken the terra cotta warriors along with their merciless leader with the dream of conquering the world.

News
>
Celebrity Gossip
May 17, 2008 02:07:11 GMT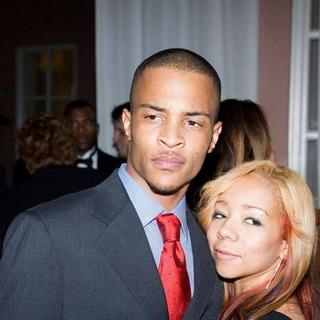 is a father for one more time. The hip hop hit-maker and his longtime girlfriend Tameka Cottle welcomed the arrival of their second son together after midnight Friday morning, May 16.

A representative for T.I. exclusively confirmed the good news to People, quoted the star as saying, "God has blessed us with another miracle." The newborn baby boy, according to the representative, was named Major Harris, and he weighed in at 5 lbs., 15 oz.

News
>
Movie News
May 16, 2008 09:50:40 GMT

After months keeping mum and keeping a tightly sealed secret of the upcoming thriller "", and finally come out to talk about the highly anticipated movie. Though they both didn't reveal much about the film's storyline, the two co-stars exposed what they have in mind coming back.

In a behind-the-scene interview with Entertainment Weekly, both Duchovny and Anderson confessed their excitement on working together again as Mulder and Scully. "We hadn't seen each other for a while; it was like a reunion," revealed Duchovny. "It's really nice to act with her again, because not only do I, David, enjoy acting with her, but when Mulder and Scully come alive [again onscreen] - that was fun; that was kind of magical for us." Anderson then added, "Coming back together again after time has passed, it felt exciting; it felt like it was a choice that we were making, and one that we were enthusiastic about - that's a cool way to start something."

News
>
Movie News
May 16, 2008 09:23:46 GMT

On May 14, director Rob Cohen announced that on Friday, May 16, "" will get its first teaser trailer posted online. However, before that video footage is able to set its feet on the virtual world, Universal Pictures have let out an international teaser trailer for the action adventure movie.

Timed at 1:47, the teaser appears to be like one of the Indiana Jones films in terms of the opening teaser sequences that show the old dusty archaeological place and clues leading to a discovery. Exposing many action sequences from the film, it gives out first real look into the characters, especially 's Rick O'Connell, and the adventure lays in front of them. As for the news hour, the teaser can be seen via .

News
>
Music News
May 16, 2008 09:12:02 GMT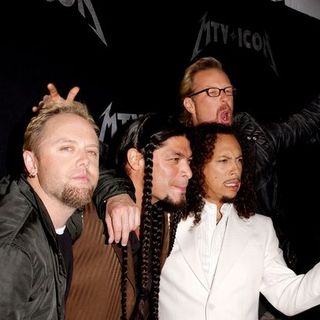 Although not having a release date and title yet, 's new album will definitely be released this September. This confirmation is being stated by the band's drummer Lars Ulrich who told reporters that the band is close to wrap up the record and have already planned the packaging for the upcoming set.

On the interview, beside confirming that the record is almost done, Ulrich also said that the new record will have a different atmosphere compared to Metallica's albums in the 90s. "We've pretty much finished the music now, so all the next level stuff is just starting to go down. We sort of promised ourselves that unlike all the records we made in the '90s, were just completely stressed-out and just nutty, that we were gonna try and have a little more sane environment," Ulrich said.

News
>
Music News
May 16, 2008 08:34:19 GMT

Preparing for the release of their upcoming new LP "Stay Positive", The Hold Steady have now confirmed the first single they will unleash from the set. The Boston based rockers plan to drop "Sequestered in Memphis" as the lead single for their next album.

The band has also set the release date for the upcoming single, which will be spawned on May 20 via iTunes. Meanwhile, the band's upcoming LP is being scheduled to hit the stores on July 15.

News
>
Movie News
May 16, 2008 07:53:52 GMT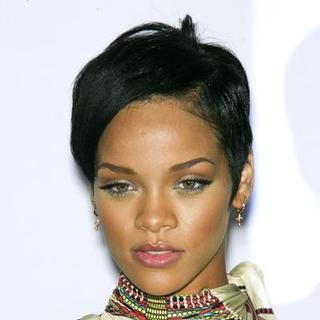 Nowadays, Hollywood seems to have a new trend in the entertainment industry since many of successful actors are trying their luck in the music industry and vice versa. With reports from the music biz buzzing around 's attempt in debuting her recording, the R 'n' B princess, is going to expand her fans base by adding moviegoers to the already expanding numbers of her fanatics.

Having massive success with her hit songs "Umbrella" and "Don't Stop the Music" under her sleeves, the Barbados-born singer reportedly is turning her attention to land a movie role. The singer who is romantically linked to is now said to be going to play in a drama movie entitled "" co-starring , and . The speculation of her starring in the movie perhaps holds some truth in it, after all she has expressed interest in acting saying, "I don't know how good I'll be at it, but it's something that I want to try."