News
>
Celebrity Gossip
June 30, 2008 04:19:13 GMT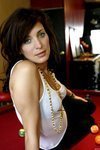 Announced her third pregnancy and the sex of the forthcoming baby way back in January, it was not until last Saturday, June 28 that gave birth to her third son. And she was quick to share the good news to the fans, made public some of her baby's pics in a posting to the Celebrity Baby Blog.

The newborn baby boy was named Salvador Daniel Maida. He was born at 4:48 A.M.

News
>
Movie News
June 30, 2008 04:14:31 GMT
Giving a follow-up story to the hit action blockbuster "", DreamWorks have managed to bring many of its original cast ensemble back to reprise their role in the sequel, "". Still, opposite to what has been suggested previously, veteran actor would not return as U.S. Secretary of Defense John Keller in the second movie.

Revealing the truth on the casting part, the father of actress confirmed his exclusion through an interview with Collider at the 34th Annual Saturn Awards on Tuesday, June 24. On the occasion, he confessed that though he was surprised with the success of the first movie, he is not coming back to work on the sequel instead he is going to portray the newest foe for Jack Bauer in the next season of television series "24".

News
>
Celebrity Gossip
June 30, 2008 03:51:26 GMT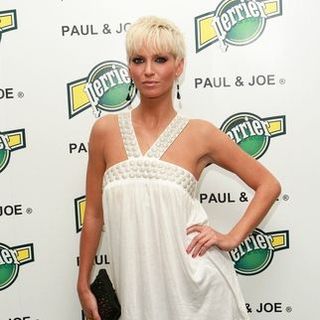 The broken love relationship is fixed and the couple are back together again. Sarah Harding and DJ Tom Crane are back on, it's been claimed.

On June 20, broke out that the singer has been dumped by Crane who suspected she has cheated on him with one of her band's back up dancers Jackson Williams. The split caused the blonde beauty to feel "devastated".

News
>
Music News
June 30, 2008 03:44:08 GMT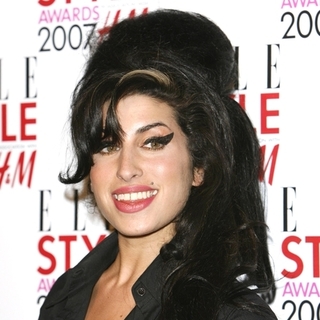 Not long after receiving praises for her performance at the Nelson Mandela 90th Birthday concert on June 27, on the next day (June 28), made another mess on her Glastonbury gig. The troubled singer was seen lashing out into one of her fans at the festival and also dissing by calling him a "c**t".

The incident with the fans happened when Amy was heading down to the pit to get closer with her fans while singing her hit single "Rehab". It was at that time when she appeared to throw an elbow to a fan in the front row. The incident didn't stop her performance though, as she kept on singing after that.

News
>
Movie News
June 30, 2008 03:18:36 GMT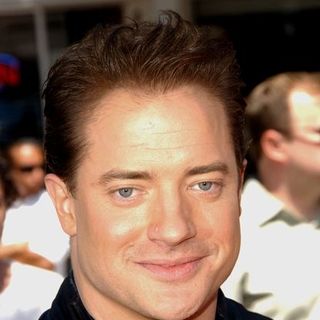 On Sunday, June 29, New Line Cinema and Walden Media have presented the world premiere of their latest adventure movie, "". Holding the special event in Los Angeles, California, the studios rolled down its conventional red carpet in front of Mann's Village Theatre in Westwood.

Being a part of the Los Angeles Film Festival's annual Family Day celebration, the special 3D screening was kicked off with stars strolling down the red carpet starting at 2 P.M. and then followed by the screening itself an hour later. Grazing the red carpet were the film's stars, , , Anita Briem and , the filmmakers, director Eric Brevig and producers Charlotte Huggins and Beau Flynn, as well as celebrity guests that include Amy Yasbeck and .

News
>
Celebrity Gossip
June 30, 2008 03:12:43 GMT

It appears that won't wait any longer to find herself a new lover after breaking up with . The actress, according to News of the World, has reportedly embarked on a secret romance with oil heir and actor , a married man and father of four children.

Miller and Getty reportedly were introduced to each other by her friend and "" co-star . News of the couple's affair has left Getty's wife Rosetta Millington "devastated", it's been claimed.

News
>
Music News
June 30, 2008 02:56:19 GMT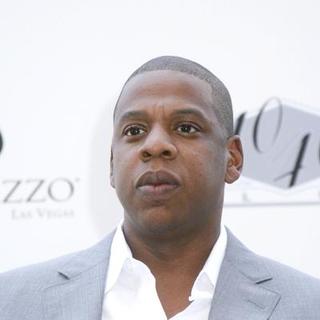 shuts down all the critics on his selection as one the headliners at Glastonbury Festival on June 28 by delivering a sound performance at the event. The rapper even surprised the crowd as he started his set by covering ' song "Wonderwall".

Jay-Z's cover over the English rockers' hit song seems being intended to answer recent comment from Noel Gallagher who didn't approve the rapper's inclusion on the festival. "They say you don't want me here, Glastonbury, Now tell me, where is the love?" the rapper shouted after playing "Wonderwall".

News
>
Movie News
June 30, 2008 02:41:57 GMT

Proving to be the one summer movie to be watched, "" lives up to the industry experts' prediction and does even more than that with its amazing run for the crowned #1 slot at the North American box office. With $63.1 million, the family comedy animation has secured its place at the top of the weekend box office and is well ahead of its competitor "", which also has an impressive opening, debuting second on the chart.

Raking in more than $60 million, "Wall-E" has become Pixar's ninth consecutive movie to land No.1 and is the studio's third highest grossing movie after "" with $70.5 million and "" with $70.2 million. Before the final tally came out, the newest Disney's animation grossed a bit behind "" which earned $62.6 million on its opening weekend. Still, it finally secured the third place with the outing of the official revenue count. Additionally, it is Pixar's biggest opening-day movie scoring $23.1 million from its Friday, June 27, screening.

News
>
Celebrity Gossip
June 30, 2008 02:22:48 GMT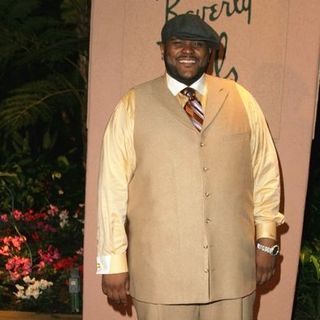 said "I Do." The American Idol season 2 winner married his fiancee Surata Zuri McCants at Canterbury United Methodist Church in his hometown of Birmingham, Ala., Saturday, June 28.

Ruben, as it's been reported earlier, had 20 groomsmen by his side. He and his groomsmen wore black Joseph Abboud tuxedos from local outfitter Mr. Burch Formal Wear. The groomsmen's shirts and vests were black, whereas Studdard had a white vest and a white bow tie.

News
>
Movie News
June 28, 2008 07:55:31 GMT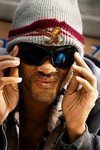 On Monday, June 30, "" will be rolling down its red carpet for its Los Angeles premiere. For the special occasion, Sony Pictures Entertainment are treating fans with a video player which will showcase the red carpet report live.

Whilst the premiere starts at 6:30 P.M. PT, the webcast will start running at 6 P.M. and on Tuesday, July 1, it will air a Premiere Wrap-up piece. But, until the live cast begins, the player embedded below will show the extended trailer of the movie starring , and .

News
>
Music News
June 28, 2008 07:38:50 GMT

' highly anticipated new music video for her first single "7 Things" has just been premiered today, June 28. The clip was directed by famous Hollywood director Brett Ratner and was shot in Los Angeles starting from May 30.

Just like what Miley previously stated, the clip was intended to shout her anger on her ex-boyfriend. The teen idol's anger can be seen clearly from her expression in most of the scenes. Beside the singer and her band, the video also features lots of upset girls shouting out their feelings to their ex-boyfriends.

News
>
Movie News
June 28, 2008 07:31:38 GMT
Though "" is still weeks away from its theatrical debut, people have started talking about what will become of "Batman 3". From the latest interview with the cast of the highly anticipated superhero flick, it was suggested that the next Batman movie will either recast Joker or bring in a new villain with a tendency to the latter.

Revealing what he thought of the last movie from the supposed Batman trilogy, Lieutenant James Gordon's depicter suggested that Batman is most likely to have a new enemy. "Maybe we don't need the Joker. Because we'll have The Riddler," so claimed the man who played Sirius Black in "Harry Potter" series. By stating Riddler, he means that the bat-themed superhero will be facing his other super villain who is obsessed with riddles, puzzles and word games. The evil character once made famous by in "Batman Forever".

News
>
Music News
June 28, 2008 07:09:57 GMT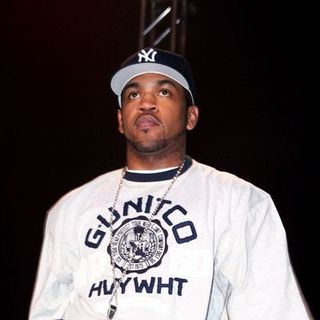 is set to launch two new projects this year, which are a studio album and also his new group's debut LP. Jim revealed the news to Billboard.com confirming that his yet-to-be-titled record will arrive sometime in September via Columbia Records and his rap group Byrd Gang are set to be introduced by releasing a record titled "M.O.B" on July 1.

Speaking about his upcoming fourth studio record, Jim reportedly has already started the work on it and has tapped renown producers, such as Rick Rubin, Chink Santana, Ron Brownz and many more. On the album the rapper has also confirmed that his group mate on Diplomats, won't be appearing saying, "No, there won't be any Cam, which is a shame. But you know, we've got to keep it moving."

News
>
Celebrity Gossip
June 28, 2008 06:50:15 GMT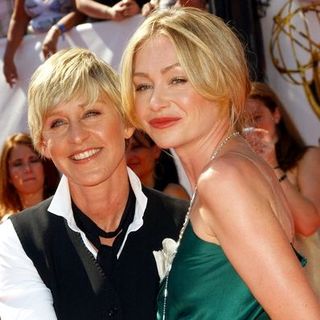 The date has been set and coming next is the wedding venue. Internet reports are abuzz that and are planning to marry at California's Riviera Resort and Spa in Palm Springs once the renovations are finished later this year.

The New York Post broke the news and quoted a source as saying, "They didn't sign the contract yet, but they're working out the final details and security. The hotel is doing $70 million in renovations that will be done in October." The source furthermore revealed that Ellen and Portia "said they wanted to have the ceremony in the tropical gardens, by the pool and the reception in the grand ballroom. They will also close a significant portion of the hotel, so it looks like it will be a big occasion!"

News
>
Movie News
June 28, 2008 06:37:55 GMT

After an extremely short of "" has been revealed through BBC Breakfast on June 26, another sneak peek into the -starrer film is outed. The new video footage is as short as the 10-seconds clip, but gives another look into the latest 007 movie.

Taped directly from the television broadcast of Reelz Channel news, the clip begins when the video hits the 16-seconds mark and lasts for 10 seconds. Though it is not as action-packed as the earlier clip, it still manages to display a man-to-man combat. Unlike the previous footage, this clip provide fans with some spoken lines cut from the movie.