News
>
Music News
June 12, 2008 04:30:19 GMT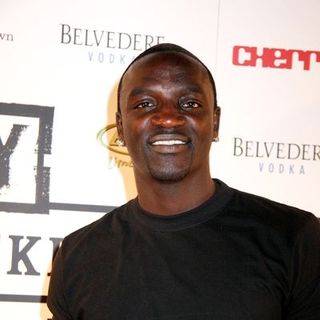 A new and interesting collaboration is being done by as he is being tapped by famous composer and philanthropist Peter Buffet to do some projects together. The pair announced on June 11, that they are starting a collaboration in music and also social activities by launching a new social action and resource website called

Meanwhile, their music project have also started by the release of a remix song titled "Anything". The single was actually Peter's track from his 2007 album "" but it is being retouched by adding some vocals from Akon on it. This remix song has also been made available for download at the social website.

News
>
Celebrity Gossip
June 12, 2008 03:43:20 GMT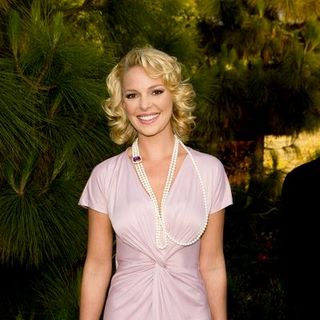 Won Best Actress at last year Emmy Awards, quits Emmy race, much to everyone's shock. The TV and movie actress has publicly pulled out her name from the annual awards' contenders list, put the blame on the writers of her hit TV show "Grey's Anatomy" for her withdrawal.

Has stated that she didn't seek a nomination because "Grey's Anatomy" failed to deliver the goods for an award-worthy performance, Heigl explained to the Los Angeles Times' Tom O'Neil for his blog Gold Derby, "I did not feel that I was given the material this season to warrant an Emmy nomination and in an effort to maintain the integrity of the academy organization, I withdrew my name from contention." She furthermore added, "In addition, I did not want to potentially take away an opportunity from an actress who was given such materials."

News
>
Music News
June 12, 2008 03:30:25 GMT
It looks like 's new LP will live up to its premise as one of the highly anticipated records this year as its first day sales reached the jackpot. According to Nielsen Soundscan, on its first day of release, Wayne's "" has been sold about 423,000 copies.

This result would make Wayne's LP, grabbing the #1 seat on next week Billboard chart, especially as according to Billboard, a source from the rapper's album project believes that "Tha Carter III" could sale around 850,000-950,000 in its full week. If that happens than not only will the new album top the Billboard 200 but it will also beat 's "" to become the biggest selling album this year.

News
>
Movie News
June 12, 2008 03:28:06 GMT

Fans of Will Eisner's comic book series about a masked vigilante fighting crime known simply as "" have been given the chance to get a glimpse to the movie adaptation through the release of its teaser trailer. They have been given thorough explanation about the modification has to be done for the film by Frank Miller, the filmmaker himself. And since April 21, they have been offered a chance to win a trip to Comic Con San Diego to see exclusive content of "Spirit". Now, the contest is nearing to its final closing hour.

The entry period of the "I'm on My Way" sweepstakes that has become a part of the action movie promotional effort will ends in less than two days on June 13, 2008 at 11:59 P.M. ET. Hence, for those who still wish to take participation in the contest should grab "The Spirit" trailer widget, "The Spidget" which is posted below or on the movie's as soon as possible.

News
>
Celebrity Gossip
June 12, 2008 03:10:26 GMT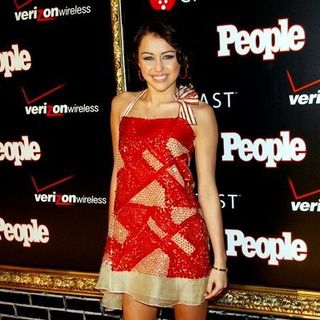 Is young, famous, and rich, has become one of the young stars who makes it into Forbes' annual Power List. Thanks to her 70-date Best of Both Worlds concert tour, which was a sold out, as well as her millions of CDs, book deal, and movie projects that she could secure a spot in the publication's annual list of Celebrity 100, which ranks celebrities on money and fame, being ranked at No. 35.

Teen crooners the are also considered powerful, make the list at No. 89. The brothers, age 15 to 20, are praised to have taken in $9 million from touring, plus another $3 million from CD sales, merchandise and television deals.

News
>
Music News
June 12, 2008 02:36:03 GMT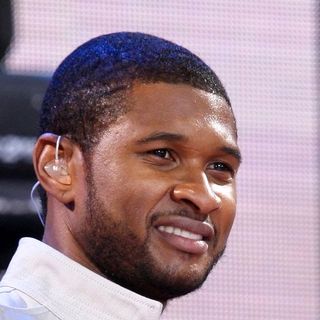 's new LP "" fails to maintain its chart topping position on the Billboard 200 chart this week, despite its premise after a high sale on its first week. The new record's sale decreases this week making its position slipped two places to #3 on the chart.

Replacing Usher is the latest outing from hard rock band , "," which become the rockers' third LP that managed to top the albums chart. Following the rock act at #2 is the 28th edition of compilation set "Now That's What I Call Music...".

News
>
Movie News
June 12, 2008 02:24:19 GMT
Though fans and action movie lovers ought to wait until summer of 2009 to see "", they don't have to spend a long time wondering how the latest "Terminator" movie will look like. A month into the production of the McG-directed film, it is announced that the teaser trailer to the film will be coming out in July 2008.

The teaser will be introduced to the public starting July 18 with its attachment to the highly anticipated superhero flick "". The information about the outing of the teaser has been made public via MTV. Reporting from the Licensing Expo in New York, the entertainment network also noted that apart from the teaser, the particular date will be marked also with the release of initial one sheet of "Terminator Salvation".

News
>
Celebrity Gossip
June 12, 2008 02:18:26 GMT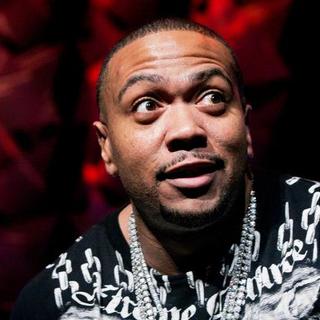 is a married man, already. While rumors have been spreading like wildfire throughout Internet gossip websites that the music mogul is about to marry his publicist girlfriend Monique Idlett, next Thursday, June 19 in Aruba, new confirmation has just surfaced that the couple already tied the knot, secretly, in Virginia on Tuesday, June 10.

A family pastor wed the couple in a rather casual style, with the bride and groom wore sweatsuits for the ceremony. And as it has been claimed by US Weekly, Timbaland and Idlett will wed again in a formal ceremony on the Caribbean island of Aruba on June 22.

News
>
Movie News
June 11, 2008 09:34:54 GMT

This coming Friday, June 13, Universal Pictures will debut their latest superhero movie, "", to the public. Bringing a strong team of filmmaker to develop the latest green-beast-turned-hero, the studio promise to present a new, explosive and action-packed story about one of the most popular superheroes of our time. Yet, before rushing down to the theaters to be blown away by it, it seems to be appropriate to walk back through time and revisit the facts and fads about Hulk himself.

Throughout the years, key details about this temperamental fictional character have been evolving along with the changing of time. Be it in the characterization, the trigger of his transformation, and even the story plot, they all have undergone several adjustments and all due to the involvement of numerous people handling the development of Hulk. Still, regardless the necessity to synchronize between the comic and this movie adaptation, the evolution of Bruce Banner and his alter ego is worth getting a special highlight.

News
>
Music News
June 11, 2008 09:21:27 GMT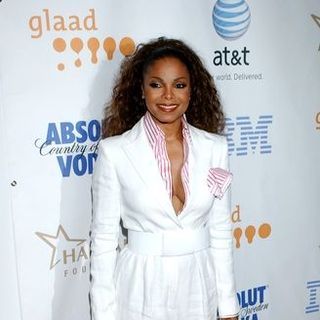 Another bad news arrives for 's fans, especially her European based devotees, as the pop singer has decided to cancel all of her scheduled tour dates there. Janet stated the bad news in an interview with SOHH.com stating that the feud with her label was behind the reason of the cancellation.

Speaking to SOHH, Janet said, "It was definitely in my heart to go to Europe and to support this album... it's about teamwork, it's not something I can totally do on my own." She also added, "Unfortunately, things have turned out the way that they have with the differences between the label and myself."

News
>
Celebrity Gossip
June 11, 2008 09:10:06 GMT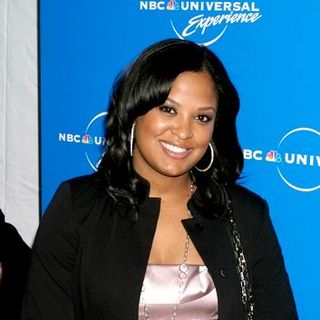 Has not yet come to her due date, Laila Ali already spilled the beans on the baby she's carrying. To US Weekly, the professional female boxer revealed the baby's sex and name.

Confirmed she and hubby, former NFL star Curtis Conway, are expecting a baby boy, Laila furthermore told the publication during the taping of "Celebrity Family Feud" in Los Angeles Saturday, June 7 "His name is going to be Curtis Jr. - after his father (Curtis Conway) - and Muhammad is the middle name." The middle name presumably is meant to honor her boxing great father .

News
>
Movie News
June 11, 2008 08:46:03 GMT

Mere two weeks after its screening on theaters on May 30, "" has been getting a highlight once again with the talks of a sequel. A report on Bloody-Disgusting.com suggested that there is in fact a huge possibility that the second installment will be developed by its production house Rogue Pictures.

"Strangers" that put and as the main stars, made a surprising box office income at the first weekend after grossing nearly $21 million, a better-than-expected result considering that it was made only with a $9 million budget. The next week, the horror flick still managed to hold on tight to its top five position despite tough competitions from "" and "" by pulling in another $8.9 million.

News
>
Music News
June 11, 2008 08:30:10 GMT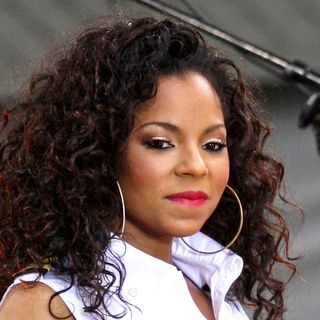 R 'n' B singer is facing a new trouble regarding her latest album's promo. The singer is having her LP's promotional effort getting an anti violence protest on June 10 due to its bloody promotion.

The controversy of the singer's "" promo was first triggered by the music video for her latest single "The Way That I Love You" which features blood splatters and murder. Following that clip, Ashanti also added another controversial e-card attached on her .

News
>
Music News
June 11, 2008 07:37:08 GMT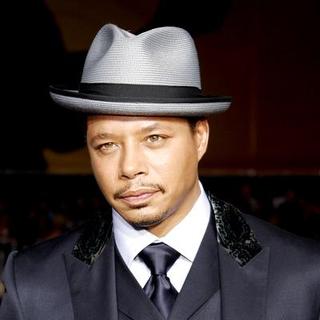 is getting close to showcase his musical quality as his debut album has now had a release date. Terrence upcoming LP which will be called "" is being set to drop on September 2 via Columbia Records.

For the upcoming record, Terrence wrote and produced the songs himself, and on one track he will be teaming up with . Stating the reason he wants to make a record, the actor/singer said, "Music has always been the road that leads to where I'm headed. Film is my vocation, my 9 to 5. In the movies, I'm doing what somebody else is asking me to do. Music is my own personal form of expression."

News
>
Movie News
June 11, 2008 07:16:52 GMT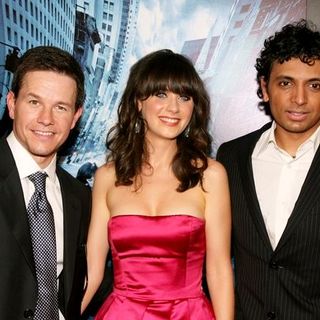 Following "" held at Radio City Music Hall on May 27, New York City has become a host for another red carpet event. This time, the big apple opened its door for the premiere of sci-fi thriller "" which took place at Ziegfeld Theatre on Tuesday, June 10.

Compared to "SATC", the special screening affair of M. Night Shyamalan's latest movie wasn't as merry or as star-studded as the romantic comedy flick, but it still saw many Hollywood stars on the red carpet, among them were and . The event was especially attended by most of its stars, including , , , Spencer Breslin and Ashlyn Sanchez as well as its notable director Shyamalan.