News
>
Movie News
November 11, 2005 08:10:21 GMT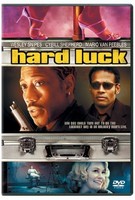 To everyone surprise, the "" reunited fellow actors and Mario Van Peebles, who teamed up for 1991's "New Jack City." Joining the twosome is who is still in final talks to topline the Van Peebles direction.

As for this drama thriller action, Van Peebles also is producing alongside Brad Wyman. Looking at the story, "Hard Luck" follows three converging story lines involving bootleggers, a serial killer and drug dealers.

News
>
Movie News
November 11, 2005 07:56:11 GMT
It's a hard job, but Peter Berg will do his best to complete "," an action flick which story centers on a group of criminals who bond as bodyguards for an aging crime boss. Their brotherhood is tested when one of them breaks ranks.

While Berg is about to direct, Dario Scardapane is writing the script. To your notice, "The Mission" actually is based on the Hong Kong action film titled "Cheung Fo," which rights has been acquired by Universal Pictures that is about to turn it into big screen.

News
>
Movie News
November 11, 2005 07:43:56 GMT
"" is the next film project that actress is taking. It is a comedy film which centers on a self-absorbed man in his late 20s who still lives at home with his mother. The man's world turns upside down when his mother starts dating and considers booting him out of the house.

Has been tapped to direct from a script written by Hank Nelken is Tim Hamilton. As of Keaton, she's in talks to play the mother of the boy, which part is about to be played by John Heder.

News
>
Celebrity Gossip
November 11, 2005 07:20:10 GMT
Not only he is a singer and a knight, but also a writer. At least from now on. Well, needless to say that this former Beatle really is a multitalented person. is now a children's book author.

The singer has on Thursday entertained a young group of elementary school students, reading them an excerpt from his new book "High in the Clouds." It is about an industrious squirrel named Wirral, whose mother is crushed to death by a tree knocked down by nature-hating developers. From there, he sets off for the mythic animal-loving land of Animalia.

News
>
Celebrity Gossip
November 11, 2005 07:05:37 GMT
Sir has been selected by the American Film Institute's (AFI) Board of Trustees as the one deserves to receive the 34th AFI Life Achievement Award. This obviously is the highest honor for a career in film.

The award will be presented to Connery at a gala tribute in Los Angeles on June 8, 2006. Speaking about the matter, Howard Stringer, chairman of the AFI Board of Trustees, claims Connery as "an artist of the highest order."

News
>
Movie News
November 11, 2005 06:49:43 GMT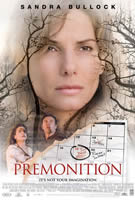 Hopefully they have the right premonition just like the movie title they are about to star in. "" is a drama thriller which story revolves around a woman who has a premonition that her husband will die in a car crash and sets out to prevent it.

is joining to star in the Hollywood debut of German director Mennan Yapo from Bill Kelly's script. "Premonition" will start filming in January and will be produced by Hyde Park production for TriStar and MGM.

News
>
Music News
November 11, 2005 06:13:25 GMT
The "Gold Digger" finds the precious gem on top of the chart. The single which rapper does with fellow gloriously tops the Billboard Hot 100 singles chart Thursday for the 10th consecutive weeks to become the second-longest No. 1 of 2005 after 's "We Belong Together," which held the top spot for 14 weeks non-consecutively. What an achievement.

's "Run It!" scores another week at No. 2, while ' "My Humps" holds onto the No. 3. In the meantime, 's "Soul Survivor" featuring remains at No. 4, followed behind by 's "Photograph" at No. 5 and 's "We Be Burnin'" at 6th. Songs in Hot 100 positions 7 to 10 among others; 's "Because of You" at No. 7, 's "I'm Sprung" is No. 8, Carey's "Shake It Off" stays at No. 9, and 's "Sugar, We're Goin' Down" at No. 10.

News
>
Celebrity Gossip
November 11, 2005 05:56:26 GMT
Oh boy it's a boy. Wednesday was the happy day of the 'Late Night' host and his wife of three years Liza Powel as they welcomed their new son. "Mother, baby and father are all well," so said NBC.

Beckett O'Brien was born Wednesday at 8:27 p.m. in New York City, weighing in at 8 pounds, 4 ounces. It's the second for the couple who has had their first child, daughter Neve, born in 2003.

News
>
Celebrity Gossip
November 11, 2005 05:10:21 GMT
It costs more than $26,000 cash to get famous rapper Beanie Sigel out from the prison. The singer, who has sold more than a million records, was sent to six months in prison Wednesday for failing to appear at a child support hearing.

A Philadelphia Family Court judge, however, said the rapper could get out if he pays $26,000 in child support to children by two different mothers and $2,000 in fines. Thus, the deal reached and Siegel was freed Thursday. Name and age of the mothers and children remain secret.

News
>
Celebrity Gossip
November 11, 2005 04:31:59 GMT
These coming days will become a tough day for the Gold Digger as he has to face a countersuit filed by a deejay he had been sued earlier this year to keep him from distributing some of his unreleased songs. In his lawsuit Eric "E-Smoove" Miller claims that rapper worked for and with him in the mid-1990s on recordings of 10 songs, including "Ho!!!" and "Stop Frontin'."

In other words, Miller disputes West's contention that the two didn't have a contract. About which West's lawyers previously stated that Miller offered the songs to distributors using a fake contract with West's fake signature. Thus, the singer seeks at least $1.3 million and to ban Miller from using his name or voice in connection with the recordings.

News
>
Movie News
November 11, 2005 04:11:49 GMT
Finally we find the man. It's Brad Silberling that is going to direct the film "," a Diablo Cody-scripted coming-of-age comedy to be financed by Mandate Pictures. The man is still in talks to take the duty.

The film, which is about to start shooting next spring, tells the story of a teen who discovers she is pregnant, decides to have the baby and deals with all the inherent complexities that include growing close to the couple who will adopt the kid.

News
>
Celebrity Gossip
November 11, 2005 03:47:11 GMT
Nothing new that isn't willing to try. From singing to designing clothes, two very different careers, the eccentric singer is now planning to release a movie that will have herself starring in. No doubt, she really really has the art in her flesh that runs trough her blood.

Is keen to turn her talents to acting, Gwen insists the project is still in early days, about which she reveals "I would love to do another movie, like to have a real role." "I have something I'm developing right now, but with films there's so many people involved and it costs so much, and there's so much at risk; I don't like to talk about it. (…) When it's coming out I'll talk about it," so she adds.

News
>
Celebrity Gossip
November 11, 2005 03:23:30 GMT
Expert says communication is the key to a happy marriage. Maybe and her husband cameraman Danny Moder need to take that in their mind. The couple who has been married for nearly three years reportedly facing a marriage crisis. Roberts even visited an old friend, Joel Clement, on his 40th birthday celebration because she "felt so alone and she needed a shoulder to cry on."

That's according to a family insider. Roberts is said to feel sad for their marriage isn't work well after the birth of their baby twins. As close sources said, Roberts and Danny rarely spend time together and when they do they fight. It seems that parenthood pressure has shaken their romance. Worse, they reportedly are planning to live apart. Well, it is better for both to soon rebuild the communication or if they can't they can seek help from expert.

News
>
Celebrity Gossip
November 11, 2005 03:02:29 GMT
Rumors on the street mention that actress is pregnant. The Cat Woman star is reportedly expecting her first child with boyfriend . In fact, some other sources rubbish the claim, insist that the couple is just trying to conceive a baby. Which one is true?

Concerning this matter, the actress' spokeswoman did not release any comment. Though, it is no longer a secret that Berry indeed possesses a great desire to mothering. She says "If there's no serious man, whoever I'm dating at the time, I'll say, 'Hey, would you like to have a baby? I'll sign a paper that will say I won't ask you for one red cent'."

News
>
Movie News
November 11, 2005 02:45:37 GMT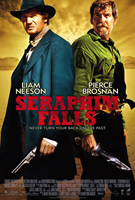 Wanna see how ""? See the soon to come film in the nearest theater. The film is an action drama that is set at the end of the Civil War. It tells the story of a colonel who fails to put down his weapon and instead hunts down a man to settle a grudge from the war.

It is reported that will star in opposite and . The movie star is said to head to New Mexico next week to film her part.