News
>
TV News
September 12, 2008 07:59:26 GMT

Giving a sneak peek to what will happen in the lives of Cyprus-Rhodes University's students, a clip previewing episode 2.04 of "" has been released. In it, it can be seen that while lying down on the grass and starring at the stars, Casey and Max discuss over life, past and relationship and flirt with each other. An interesting twist waits at the end.

Episode 2.04 will be aired on Tuesday, September 16. Entitled "Gays, Ghosts and Gamma Rays", the episode will present Rusty trying to dig up Kappa Tau actives, making Cappie nervous that he will find out about Josh Whopper's identity. Meanwhile, Ashleigh helps Rebecca to mend her broken heart by bringing her to local gay bar and meeting some hot guys.

News
>
Music News
September 12, 2008 07:42:55 GMT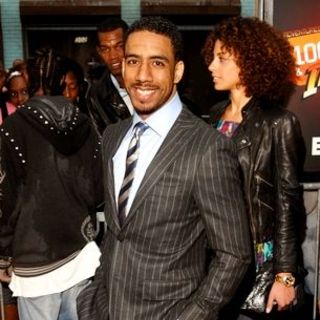 After releasing for single "Addicted", is back, revealing another new song called "When We Dance". The song is slated to appear among other tracks in his upcoming self-titled album, which is confirmed to be released on October 17 via Universal Music Group.

The song mostly speaks of the singer, trying to get a girl that he has a crush on. The verses continue revealing that after asking her to a romantic dancing party, Ryan takes the girl to a hotel for a one-night stand.

News
>
Celebrity Gossip
September 12, 2008 07:39:30 GMT

Rumors on and 's possible marriage are heating up yet again. The couple, who recently were reported to have moved in together, are claimed to be "this close" to marrying.

Per OK! magazine, the singer-actor was overheard telling his friends at the 5th Annual Fashion Rocks concert in NYC on September 5 that he's very serious with his romance with Biel and planning to take their relationship to the next level. A source told the publication, "Justin said that he is 'this close to being married' and then pinched his fingers together to demonstrate." Another source, who was also at the event, testified "He couldn't stop smiling at Fashion Rocks. He looked like a man that had everything in the world."

News
>
Movie News
September 12, 2008 06:44:51 GMT

A sneak preview to the Paramount Vantage drama, "", has been let out. Courtesy of Entertainment Tonight, the video reveals footages displaying and as a couple once again after their previous pairing up in 1997's James Cameron "Titanic". It also explains what the two have to deal with in the Sam Mendes-directed film.

Adapted from Richard Yates' 1961 novel of the same name, "Road" resolves around Frank and April Wheeler. Though on the surface their marriage looks to be just fine, behind it lurks a creeping frustration at their inability to feel fulfilled in their relationships or careers.

News
>
Music News
September 12, 2008 06:44:30 GMT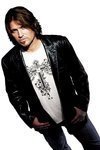 Country singer has released a music video as a promotional project of his newly-released single called "Somebody Said a Prayer". The song brings out a mellow sound which is combined with its lyrics, telling that at some points of their lives, people often fall down on their knees when going through a hard time.

The music video itself is filmed in Tarzana, California and directed by Roman White. It includes a cameo by Billy's son, Trace, who plays as a lead guitarist of the band Metro Station. Written by country powerhouses Neil Thrasher and Craig Wiseman, the song is confirmed to appear in Billy's upcoming eleventh studio album "". Furthermore, the record is slated for purchase sometime this year under the courtesy of Lyric Street Records.

News
>
Celebrity Gossip
September 12, 2008 06:41:41 GMT
Paying tribute to September 11 tragedy, and are reaching out to their MySpace blogs to encourage people to remember those who were lost. Keeping her remembrance short and simple, Lindsay wrote on her , "I am in New York and I would like to remind everybody to take a moment today for those lost in tragedy that occurred on 9/11/01."

Samantha, on the other hand, blogged about her experience of living through that day as she was in New York when the tragedy occurred. She recalled on her , "waking up in nyc this morning 7 years later and it feels like just yesterday this city and our worlds were turned upside down.... never in my lifetime had I ever believed that I would see such horror- the kind that you see in documentaries set in far off places and read about in text books- never in my life had I ever thought that I would wake up and fall asleep afraid- watching things on television that felt like a film- walking through a city that felt like a war zone."

News
>
TV News
September 12, 2008 06:39:34 GMT

"" that opens with 9 million viewers on the season premiere on Tuesday, September 9, has opened its basement laboratory for public view. An over five minutes footage has been released via Fox All Access, revealing the set used as the base for Olivia, Peter and Dr. Walter Bishop to do the investigations.

Providing the narration is who plays Astrid Farnsworth, the assistant to Olivia. The behind-the-scene footage shows all from the chemical utensils to the replica of cow used for the first episode, plus some clips from the actual show.

News
>
Music News
September 12, 2008 05:33:07 GMT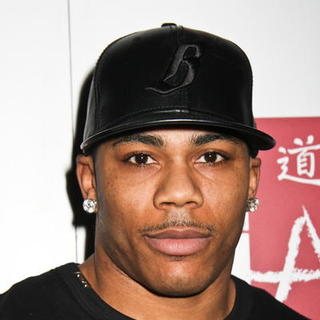 A week after "Lie" leaked, another new song called "Hold Up" from Nelly's long-awaited album "" has surfaced. Featuring and , the single carries "three different styles from two different eras with all confidence in one."

Featured guest stars to be lined up in the album include , , and aka Fergie. After several delays concerning today's tight competition, Nelly's fifth studio album has been pushed back for several times and later confirmed for release on September 16. Meanwhile, "Bay", a bonus track in the forthcoming album, has been featured in the first episode of ""'s season 5.

News
>
Celebrity Gossip
September 12, 2008 05:06:53 GMT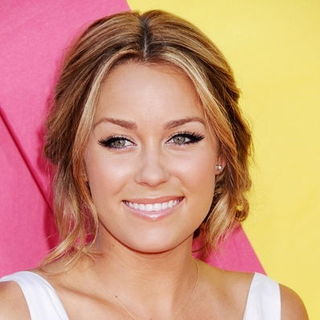 After trying her hand at fashion, channels her diverse inner creativity, signing a three-book deal with HarperCollins. The publisher announced Thursday, September 11 that the three-book series, a young adult fiction version, will be titled "L.A. Candy" and be loosely inspired by Conrad's transformation from common teenager to reality TV star and fashion designer.

"I've always loved books that I could lose myself in, ones that would transport me to another place, but had characters I could relate to," Lauren said on her new career venture. "I'm so excited to have this opportunity to write books like that for other readers."

News
>
TV News
September 12, 2008 05:04:11 GMT

Fox have been generous in giving four sneak peeks into the season premiere of "". The fifth season will begin on September 16 with an episode called "Dying Changes Everything" where Dr. Wilson announces his departure from the hospital.

Following the bus accident and a personal tragedy, Wilson decides to resign and consequently retract from his friendship with House. In the meantime, Thirteen is mending her own medical problem while treating a patient who has similar character traits as her.

News
>
Movie News
September 12, 2008 05:03:37 GMT

Though Lucius Malfoy character has not been included in the sixth book of "Harry Potter", the father of Draco Malfoy will be making a special appearance in "" movie version. In an interview with MTV News, , the actor portraying the Death Eater's member, confirmed his return to the sixth J.K. Rowling's novel series adaptation.

Revealing that he has been involved in an one-day filming for the fantasy film, he further let slip where his evil character can be spotted. "I'm not [really] in the film [but] I did one day. I went in for a day," he explained. "I'm a moving portrait on the wall." Aside from hinting on his cameo appearance, he admitted that he is left disappointed when finding out that his character is not written in the book saying, "It absolutely killed me."

News
>
TV News
September 12, 2008 04:57:04 GMT

A new report has just emerged that are about to get their own reality show. It is claimed the duo are close to sealing deal, reportedly with MTV, to star in a new reality series that chronicle their path to American pop stardom.

One of the twins, Jessica Origliasso, told music writer Cameron Adams from Los Angeles Wednesday, September 10 that she and sister Lisa Origliasso are "looking into doing a reality show on a big network". She continued, "It'd be about our life. We document everything we do anyway. We often have camera crews on us on tour. You've got to have so many avenues to get your music out there in America. It's not like Australia, Australia embraces new music. It's not just about music over here. It's about personality and celebrity. It's craziness over here."

News
>
Music News
September 12, 2008 04:47:24 GMT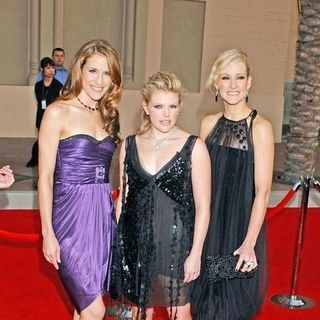 Country music trio decide to drop their six songs from the soundtracks of forthcoming film titled "" after they reportedly fail to reach an acceptable deal regarding payment with the movie's distributor, Lionsgate. "Unfortunately, the Lionsgate deal could not get done, so the Chicks decided to keep the song," the band's spokesperson says.

Following the cancellation, Emily Robison, Natalie Maines, and Marti Maguire reportedly give rooms for the songs in their upcoming album. Unfortunately, the titles of the tunes as well as the release date of the album haven't been announced yet.

News
>
Movie News
September 12, 2008 04:33:00 GMT

A series of pictures from the forthcoming "" has been brought forward. They are focused on the two cars, the brown Ford and the blue Continental Mark, used in the Universal Pictures drama starring , and . The images display the cars from several angles and in different situations in the film.

Robert Kearns is a college professor as well as a part-time inventor. Marrying the love of his life and having six kids, Kearns lives his version of the American Dream. When one day he invents intermittent windshield wiper, he thinks that he has struck the gold. But, he soon finds out the harsh reality of business as he is shunned off from his creation by auto giants. Refusing to be ignored and silenced, he takes the corporate titans into a battle nobody thinks he could win.

News
>
TV News
September 12, 2008 04:18:35 GMT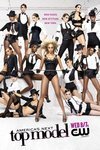 One of the most anticipated episodes on each cycle of "" will be the transformation. Giving a sneak peek to the September 17 episode, The CW unveil a sample of the make over through one of the models, Clark.

The 19-year-old student from Pawleys Island, S.C, originally has medium blonde hair but host and creator thinks that she will look better in jet black, long and wavy hair. Eliminating the drama and fear of her new change, Clark admitted that she was satisfied with the final result.