News
>
Movie News
March 26, 2008 07:51:47 GMT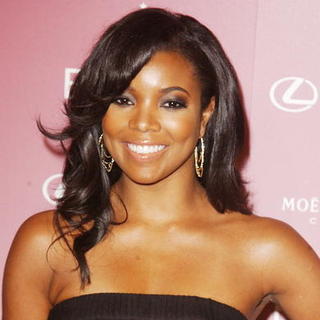 The actress who played 's girlfriend in "" has reportedly cast in the Sony's drama musical "". According to BlackFilm.com, the actress has been confirmed of joining the star-studded cast that includes and .

In the film, Union will play Geneva Wade, the girlfriend, and later wife, of the Father of Chicago blues Muddy Waters. By landing the role, she would star opposite who was set earlier to portray Waters. Prior to this project, Union has starred in many feature films, including "", "" and "Bring It On".

News
>
Celebrity Gossip
March 26, 2008 07:48:55 GMT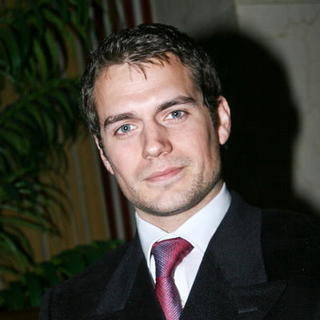 , best known for his leading role in the Showtime series "The Tudors" (2007), has been recruited as the new face of Dunhill Fragrance. Is arguably considered as one of the hottest stars on TV, the hunk is described by the British-based company as "Young, Hot, Sexy and British" which is why he was chosen to be the face of its scent.

"His natural charm & elegance and his captivating presence make him unquestionably the epitome of modern British modern masculinity and truly a Dunhill man," Dunhill said in a statement. No words on when the ad poster Henry shot for Dunhill Fragrance will hit the market.

News
>
Music News
March 26, 2008 07:28:32 GMT

Multi platinum metal band have begun the series of promotional campaigns in anticipation of their upcoming release, "". Beside mapping out a U.S. and European tour, the band have also shot the music video for "Inside the Fire", the first single from the Reprise Records album.

They are scheduled to have warm-up gigs beginning April 26 in North Little Rock, A.R. before heading to Europe in June and back to North America and Canada to launch "Rockstar Mayhem Tour". Joining them on the latest tour are , , and many more. Helmed by "Warped Tour" founder Kevin Lyman and John Reese, "Mayhem" will start in July.

News
>
Movie News
March 26, 2008 06:57:58 GMT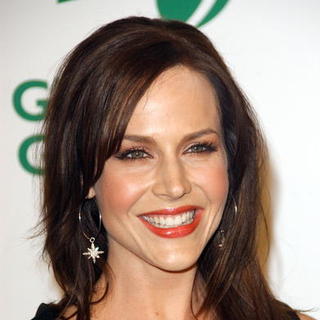 The star of television drama series "Dexter" has reportedly nailed an important role in the latest installment of the Lions Gate Films' horror thriller franchise "". According to Hollywood Reporter, the 35-year-old actress has been tapped to star alongside Scott Patterson, and Costas Mandylor.

It was further explained that the co-star of in "" will be playing an elegant and proper British woman who becomes Jigsaw's latest victim. Benz is known for her role as Rita Bennett, the psychologically damaged girlfriend of serial killer Dexter Morgan in television drama series "Dexter", for which she won the 2006 Satellite Award's Supporting Actress in a Television Series, Mini-Series or Motion Picture. She will next be seen in Lexi Alexander's "".

News
>
Celebrity Gossip
March 26, 2008 06:52:18 GMT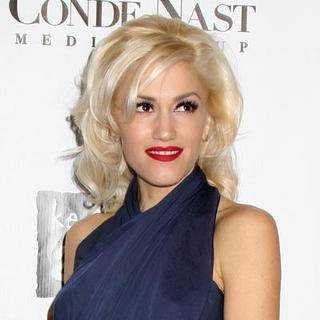 Getting ready to welcome a new addition into their family, and were in good spirit when they hosted a baby shower for the singer at their Los Angeles home on Tuesday afternoon, March 25. The platinum blonde singer was seen wearing a white floral print dress and platform wedge heels for the party.

Several celebrity friends, including 's husband and Gwen's ex-boyfriend and bandmate Tony Kanal, attended the baby shower. No further details about the affair though.

News
>
Music News
March 26, 2008 06:34:01 GMT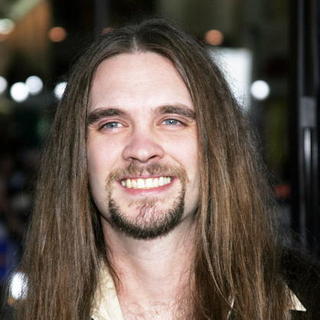 A number of American Idol alumni are set to pass on their knowledge and experience while being contestants of the reality show. Serving as mentors this year on Idol Camp are fourth season runner-up , fifth season finalists Paris Bennett and as well as season 3 finalist Jon Peter Lewis. The last two are particularly not new to the camp for they have been mentors in last year's batch.

As many as 150 Idol hopefuls that are comprised of kids between 10 to 15 years old will participate in this Idol Camp that runs in two-weeks segments starting June 15 and ending August 23. The program launched as part of the Fox TV show has moved from last year's venue in Massachusetts to West Coast's San Bernardino mountains.

News
>
Music News
March 26, 2008 05:14:21 GMT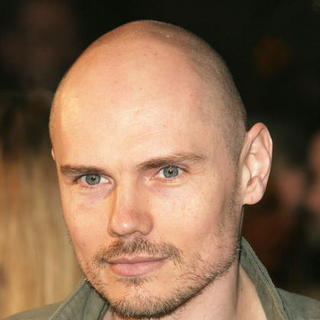 Unhappy with the image portrayed on the "Pepsi Stuff Promotion" and Amazon.com, are blaming their former label, Virgin Records. The rock band are suing Virgin for the use of their name, music and image in the ad to market the soft drink and in the Internet-based business.

The Pumpkins claimed that the ads for worldwide promotional campaign is a form of breach of contract because Virgin did not ask for the band's permission. The rock act that is now comprising only Billy Corgan and Jimmy Chamberlin filed a lawsuit on Monday, March 24 in Los Angeles Superior Court, stating that "Virgin has deceived and confused the public into believing that (the Pumpkins were) affiliated with the promotion."

News
>
Movie News
March 26, 2008 05:13:55 GMT

It has been claimed that spoilers about the sequel to the action drama "", "Crank 2: High Voltage", have been circulating on the interwebs. According to TheBadAndUgly.com, bits of the film's plot details as well as the character description have been outed online.

In the new film's storyline, it was revealed that the lead character, Chev Chelios played by , will have an artificial heart as his "nearly indestructible heart" has been stolen by a Chinese mobster. Explaining about the plot, the site noted down, "In spite of having fallen a mile from a helicopter at the end of CRANK, Chev Chelios faces a Chinese mobster who has stolen his nearly indestructible heart and replaced it with a battery-powered ticker that requires regular jolts of electricity to keep working."

News
>
Celebrity Gossip
March 26, 2008 05:01:27 GMT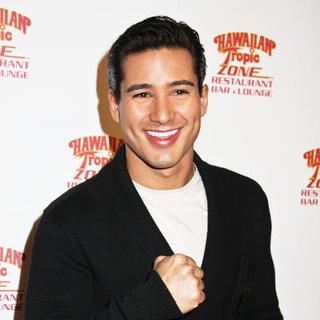 It's 's first foray into the literature business. The TV personality is coming out with his own fitness book.

The book, titled "Mario Lopez's Knockout Fitness" is published by Rodale Books and scheduled for a May 13 release date. It discusses a "diverse exercise regimen that brings together sweat, discipline, and excitement to help readers achieve the best body possible."

News
>
Music News
March 26, 2008 04:38:42 GMT

A bad weather has forced to postpone their to conquer all seven continents within 9 months. They boys who intend to break a world record as the first band to ever do so, received the bad news on Tuesday, March 25, being told to change the plan to another day because their destination, Antarctica, was not so flight-friendly that day.

They have arrived in Santiago, Chile on March 23 to perform and were scheduled to head to the chilly continent two days after. "Bad weather in Antarctica, go figure. We were sort of aware that this might happen, but, to be honest, we're just hoping some other band doesn't slip in by boat or something and set the world record right under our noses," frontman Patrick Stump joked.

News
>
Movie News
March 26, 2008 04:29:53 GMT

The upcoming James Bond movie "" is reportedy going to have an intricate shot involving state of the art special effects gadgets. According to an official announcement made by DALSA Digital Cinema on Tuesday, March 25, the highly anticipated action adventure film will be shot using eight shutter-synchronized DALSA 4K Origin cameras.

Though details about the cameras' use haven't been specified at the time being, it was noted that the complex visual effect shot will feature the stars of the Columbia Pictures' movie, and . Further, the announcement also suggested that the filming using the cameras might be done in Movietech Camera Rentals at Pinewood Studios as the read, "DALSA shipped all the camera packages from Los Angeles to Movietech Camera Rentals at Pinewood Studios. Working closely with Movietech, the cameras were all prepped for the complex shoot."

News
>
Music News
March 26, 2008 04:11:44 GMT

moved the crowd at the premiere of "The Hills" on Monday, March 24. The pop singer who will soon release her eleventh album, "" made a short gig at the party, singing her 2005 single "We Belong Together" as well as her brand new singles "Touch My Body" and "I'm That Chick".

Mariah who wore her signature tight skirt topped with a gold jacket, was backed up by a live band, three back-up singers and four dancers from America's Best Dance Crew. "I've always been a huge Mariah fan, and she's just so beautiful and talented," said one of the "Hills" stars, . Other cast of the MTV series, added that Mariah is "such an amazing singer". The performances of Mariah can be found on her .

News
>
Celebrity Gossip
March 26, 2008 03:47:38 GMT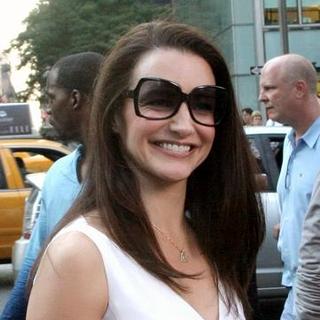 A date with to the May 2008 premiere of the "" movie has been sold for a staggering $US52,100, it has been reported. The money will benefit charity Oxfam America, which is an international relief and development organization that creates lasting solutions to poverty, hunger and injustice.

Davis, a Golden Globe and Emmy award-nominated actress best known for her role of Charlotte York on HBO's "Sex and the City", auctioned off two VIP tickets to the "Sex and the City" movie premiere in New York City in an online sale on auction Website eBay early this month. The winner of the auction, simply identified as "superiorlotus912", will be meeting Davis personally during the movie premiere on May 27.

News
>
Music News
March 26, 2008 03:35:21 GMT

have posted a new video for their single "Salute Your Solution" that is taken as the first single off the recently-released album "". All the album, the single and the video were released at relatively the same time yesterday (March 25).

The video is available on the band's for both streaming and embedding. There is also a widget that can be uploaded to HTML web pages. Directed by the renown Autumn de Wilde, the black-and-white video shows numerous photographs of the band jamming in their studio.

News
>
Music News
March 26, 2008 03:16:48 GMT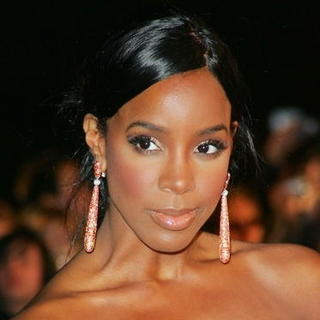 There has been a report that will begin recording for her third solo album next week. The former singer has just completed the recording of "", the re-release of her sophomore effort that did not do quite well on the market when it was dropped in 2007.

CoventryTelegraph.net was the first to report that Rowland is due to enter the studio again for her third album. Unfortunately there has been no further details revealed although the publication managed to interview her while serving a performing duty at BBC 1Xtra Live concert.