News
>
Music News
April 24, 2007 03:56:02 GMT
The Jesus and Mary Chain is not only reuniting on this year's Coachella Valley Music and Arts Festival stage, but the alternative rock band will be joined by Hollywood babe .

It was previously announced that the band would have a 'special' guest upon their reunion tour. The closest truth that is sparking now is that Scarlett will be the back up singer of their Coachella warm-up-gig on April 26 in Pomona, California. If everything goes well, the actress might accompany the band in several shows including Europe's Summercase Festivals on July 13-14.

News
>
Celebrity Gossip
April 24, 2007 03:34:53 GMT
Amid her hectic singing schedules, will take time to make TV appearance. The pop singer has been set to star in the forthcoming "Doctor Who" Christmas Special, it has been reported.

Being persuaded by her stylist pal Will Baker, who is good friends with "Doctor Who" scriptwriter Russell T Davis, Kylie has agreed to guest star in an upcoming episode of the BBC hit as a sexy cyber woman who tries to lure the doctor played by .

News
>
Music News
April 24, 2007 03:32:41 GMT
has spared one position as the vocalist slash guitarist for Kyle Patrick. The new member is recruited after former frontman Eric Dill called it quit in March 2007 to pursue music and acting in Los Angeles.

With the new formation, the band will release second studio album titled "" on June 26 through Lava/ Atlantic. The first single namely "Jenny" is already available on iTunes and on the band's official website. A tour will follow starting from May 11 in Wilmington, Delaware up to June 4 in Knitting Factory, New York.

News
>
Celebrity Gossip
April 24, 2007 03:05:53 GMT
, a professional Portuguese footballer, who plays for Manchester United F.C. and Portugal, has on Sunday April 22nd named the Professional Footballers' Association (PFA) Player of the Year and Young Player of the Year, thus becoming the first player to win both awards in the same season since Aston Villa striker Andy Gray back in 1977.

"It is a special night," Ronaldo said while receiving the honor at a dinner in London. "It is amazing and a big honor for me to win trophies like this in the English Premier League. I am very proud. My colleagues have voted for me and that is fantastic because the players know the qualities of players." The athlete went on saying, "I want to keep working hard and getting better because these trophies have now given me more motivation. At this moment, I am consistent. I am more mature now and I am playing better."

News
>
Music News
April 24, 2007 03:04:50 GMT
There was an announcement on April 23 that R&B star has parted ways with her label, Parlophone/EMI. Though she refused to comment further, it was known that the British singer was unhappy with the way the recording house managed her career.

Speaking on this matter Jamelia preferred diplomatic answer. "It's not true that my record deal with EMI finishes today," she said. "I'm not really allowed to speak about it because I'm still under contract with EMI." On the same day the label made a statement that the break up was true and that the contract expired that day.

News
>
Music News
April 24, 2007 02:38:47 GMT
Successfully achieving platinum for previous two albums, is in the weight to show the same quality in "Curtis S.S.K.". However, backed up by not only lots but numerous renowned musicians, this third album surely will say something. The album will show its value when it hits the stores on June 26 via Interscope.

As the mastermind of the record, the rapper got the helping hands of , , and of course, . In the guests corner, he had tied a deal with , , , , Eminem and of course, .

News
>
Celebrity Gossip
April 24, 2007 02:37:37 GMT
No joke, is planning to quit her music career and be a stay-at-home mother.

The pop singer is said to have been considering putting the brake on her singing career because she couldn't bear to be apart from her sons, 19-month-old Sean Preston and 7-month-old Jayden James.

News
>
Celebrity Gossip
April 24, 2007 02:02:40 GMT
This just in. is pregnant.

The sexy actress and her fiance, writer/director Paul Anderson, are expecting their first child together. The happy couple is expecting their first child this autumn.

News
>
Movie News
April 24, 2007 02:00:49 GMT
Set to present a topic that commercial features seldom talk about, Warner Bros. Pictures is aiming to make a big screen feature titled "" with coming onboard to produce via his production company, Smoke House.

Based on Rachel Boynton's political documentary, the project is likely to stay true to the original which presents behind-the-scenes look at the Bolivian presidential election of 2002 when candidate Gonzalo Sanchez de Lozada hired James Carville's Washington, D.C.-based political consulting firm Greenberg Quinlan Rosner to help him win.

News
>
Movie News
April 24, 2007 01:56:51 GMT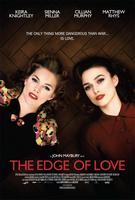 Apparently, it only takes quite a short time for filmmakers of "The Best Time of Our Lives
1
" to find the right actress in taking over the role of Caitlin MacNamara ditched by in the project.
Variety has revealed that "" star has been appointed to assume the part which Lohan recently dropped after failing to work out an agreeable contract with the producers. Being so, the beauty thereby is joining , , and in the cast to come together under the direction of "" helmer John Maybury.
News
>
Movie News
April 23, 2007 09:18:04 GMT
Striving to deliver an inspiring tale for women, Columbia Pictures is on the move to develop a new drama feature entitled "" following its successful attempt to secure the film rights to Deborah Rodriguez 's autobiography of the same name that she wrote alongside Kristin Ohlson.

A New York Times bestseller, the book tells about Rodriguez's personal experience in opening a beauty school in Afghanistan after she decided to head for the country in 2002 following the downfall of the Taliban's reign. With donations from American beauty companies and other benefactors, she worked hard to fulfill her dream while trying to mesh in a culture that was still male-dominated.

News
>
Music News
April 23, 2007 09:03:51 GMT
Indie rock act The Twang treats its fans with two special gigs in east London. The band will play T-Mobile Street Gig on May 2 whereby only people with invitations are granted admission.

Call it private since the number of audience is limited to 200 people. These 'chosen ones' must register first in and only given 4 days chance that starts April 23.

News
>
Movie News
April 23, 2007 08:43:41 GMT
Often spotted to play eccentric people on screen as well as villainous characters, is once again set to show his expertise on nailing such role in "."

Yes, the New York-born actor, widely remembered for his role as the 'Thin Man' in "Charlie's Angels" films, has landed the lead part of a vengeful ice cream vendor in the indie horror. Also starring , Judd Nelson, and , the flick follows his character as he, driven by brutal memories from his twisted past, wreaks bloody havoc on the small, seemingly innocent town of Hooper, Wyoming.

News
>
Movie News
April 23, 2007 08:08:27 GMT
Going for period piece, Sam Mendes has given his commitment to direct a dramatic feature entitled "" based on George Eliot's 1871 classic novel of the same name, Variety has reported.

Widely perceived as Eliot's greatest work, the book interweaves the stories of various friends, acquaintances, and relations in the fictional town of Middlemarch in the 1830s England with an ardent and idealistic young woman named Dorothea Brooke as the central character.

News
>
Music News
April 23, 2007 07:44:50 GMT
is gearing up her comeback bang with several plans. Among the arrangements in her agenda is the duet with American Idol's most famous contestant in cycle 6, Sanjaya Malakar.

The "Toxic" singer has been watching the show since her stay in rehab and she eventually couldn't restrain her interest in recording a duet with the seventeen years old wonder. There has been a report that Britney's agent made a contact with Sanjaya to see if he would also be interested in the collaboration. No response has been quoted yet so far.