News
>
Movie News
November 09, 2005 03:39:02 GMT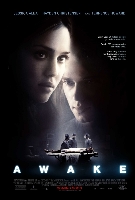 and , none of them are sleepy or even fallen asleep. They are all "." Joined by Lena Olin, and Sam Robards, all of them keep their eyes open, none other for the sake of the highly anticipated thriller "Awake."

The story of the film follows Christensen's role, who becomes the victim of "anesthetic awareness," in which a patient remains awake but paralyzed during surgery. Olin and Robards play Christensen's parents, and Alba plays his wife, who's facing her own demons. Elsewhere, Howard plays the heart surgeon who leads the operation.

News
>
Celebrity Gossip
November 09, 2005 03:14:06 GMT
Teen actress isn't trying to get smart, but she really wants to get into a higher education. For prestige or maybe another reason that is possible. In fact, she has considered taking time out from her music and movie career to go to university and study for a degree.

Lindsay Lohan back to school and she would likely to follow the footsteps of her fellow actress and , enrolling at New York University. She says "I would go to New York University. I'm a New York girl, and it's easy to get to London and LA from here."

News
>
Movie News
November 09, 2005 02:51:26 GMT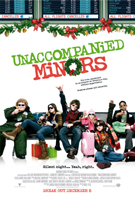 Warner Bros. Pictures is about to produce a new project, which will be a drama. It's dubbed "." The film studio even has hired Paul Feig to polish and direct, with Lauren Shuler Donner is producing via the Donner Co. along with Michael Aguilar.

Moreover, the studio also has Ira Glass to executive produce the project with Julie Snyder. Thus, the film is set to start shooting February next year.

News
>
Movie News
November 09, 2005 02:36:40 GMT
The title is "" which as everyone may know similar to that of a greenish-yellow gas with a strong smell that is used to keep the water in swimming pools clean. However, this upcoming drama won't be about that chemical substance. It's totally different.

The story of the film is set in 1985 New England, where a man discovers that his wife has unwittingly put him in a local real estate deal that has him caught squarely into the savings and loan debacle. Set to direct the Matt Fiorello writing is Jay Alaimo.

News
>
Movie News
November 09, 2005 02:19:02 GMT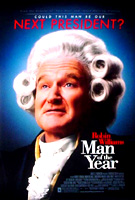 The year of 2005 sees our movie star busy working on her two film projects. She is set to star in Barry Levinson's "" which starts filming November 28 in Toronto and in Billy Ray's "" that is about to star filming November 16 in Toronto.

As of the first movie, there Laura will play opposite and . It is a comedy about a Jon Stewart-like host (Williams) of a late-night political talk show who runs for president to make noise on the campaign trail. The stunt backfires after a series of unusual circumstances leads him to victory. In this film, Laura will portray the head of a computer company that investigates those circumstances.

News
>
Movie News
November 09, 2005 01:57:46 GMT
It's November already and Christmas is near. Celebrating the big day when Jesus Christ was born to the world is incomplete without the presence of Santa Claus. This year we have more than that somehow. It's "SantaKid." Surely its presence will light the day up.

For the sake of the drama comedy flick, New Line has hired Seth Bass and Jonathan Tolins to write, while they also have David Kirschner and Corey Sienega to set up. "SantaKid" is based on James Patterson's children's book and tells about the 10-year-old daughter of the billionaire who's acquired ownership of Santa Claus. After the girl receives an imperfect doll as a gift, she sets out to save Santa and make Christmas more perfect.

News
>
Music News
November 08, 2005 09:42:29 GMT
The singer outs from her hiding place after quite a long time. Now fans of could again enjoy her lush piano-playing, strings, moody electronica, nature sounds and her poetic in her double-CD set titled "A Sea of Honey" and "A Sky of Honey."

Hope the singer's new set will satisfy those thirst fans who have been waiting for their idol to live up the music industry. The first set includes the first single "King of the Mountain" and "Pi," while the second one covers "Prologue" and "Sunset."

News
>
Movie News
November 08, 2005 09:22:44 GMT
More and more actors interested about chasing the monster. In this case it is a Dragon. Joining in the highly anticipated "" is and . The three of them will team up in the Chris Nahon direction, which script written by W. Peter Iliff.

As of Snipes he will play FBI Agent Bo Monroe, who teams up with Song, a poverty-stricken Asian girl played by Qi. All together they travel from China Town to Taiwan on a relentless pursuit of a ruthless Asian drug lord, Jimmy Jiro played by Watanabe. It is said that the film will begin its production next month in Taiwan and Toronto.

News
>
Movie News
November 08, 2005 09:07:38 GMT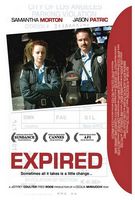 There's something absolutely new for British actress by Thanksgiving. The star will be busy filming her next project, which is a dark comedy entitled "" about parking-enforcement officers who find love.

Other actors to star in alongside Samantha are and Teri Garr, while Illeana Douglas has been cast in a supporting role. "Expired" reportedly will begin filming in L.A. after Thanksgiving.

News
>
Music News
November 08, 2005 08:40:26 GMT
"Live From London" that's how reunited hit makers called their concert DVD which carries within the sounds and form that took them from an art school pub act to the top of the charts.

The new set is originally taken from their 2004 concert at Wembley Arena in London. It consists of their greatest songs, like "Hungry Like the Wolf" and "Planet Earth." Anyway, it's glad to hear that their coming back is complete with the DVD.

News
>
Movie News
November 08, 2005 08:08:47 GMT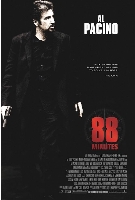 Hollywood senior actor has been joined by to work for "." The story follows a college professor (Pacino) who moonlights as a forensic psychiatrist for the FBI and later receives a death threat claiming he only has 88 minutes to live.

The drama thriller is now shooting in Vancouver with McKenzie plays one of Pacino's grad students and a possible suspect in the professor's investigation.

News
>
Movie News
November 08, 2005 07:54:24 GMT
Wanna observe the museum? Unlike the real meaning, this one is of different thing. This isn't a building where you can see ancient and historical things, but watching this one you will be able to see your favorite actor ever. Yes, we're talking about the action comedy "A Night at the Museum," in which will star in.

"A Night at the Museum" was written by Thomas Lennon and Robert Ben Garant with Scott Frank did a rewrite. There, Stiller will portray a night security guard at the Museum of Natural History who unwittingly unleashes a curse that brings to life the bugs and animals on display. Will direct the film is Shawn Levy.

News
>
Celebrity Gossip
November 08, 2005 07:34:06 GMT
The legendary rock act proved their dominance in music industry. gloriously won the Polar Music Prize, mainly for the unofficial "Nobel prize for Music," for their contributions to rock and classical music which the jury claimed as "playful and experimental music combined with highly eclectic elements."

Also received the same prize at the event held Nov. 7 in Stockholm was Russian conductor and artistic director Valery Gergiev who was honored "for the way his unique, electrifying musical skills have deepened and renewed our relationship with the grand tradition; and for how he has managed to develop and amplify the importance of artistic music in these modern, changing times."

News
>
Celebrity Gossip
November 08, 2005 06:56:10 GMT
Gossip and/or rumor are the spicy that almost all celebrities in the whole world have to face while they're living their life and career. Despite the fact that they may jack up someone's popularity, in particular cases, the spicy is just too bitter to swallow that sometimes we just wanna throw the things up. That is the fact.

This phenomenon happens to Hollywood babe who is very outrageous over eating disorder claims pointed to her. Cant deal with the rumor for any longer, the Oscar-nominated actress ordered her U.K.-based lawyers on Monday to take legal action against several publications for printing pictures which she said falsely implied she had an eating disorder.

News
>
Movie News
November 08, 2005 06:35:37 GMT
No, he doesn't change his profession. Still he is an actor and because of that he willingly stars in "The King of California." So, it isn't as what you've though before. won't be the King of California, he surely is an actor.

"The King of California" is a drama comedy to be produced by the Sideways team of Alexander Payne and Michael London. It will begin shooting in February with Michael Cahill on board to direct.