News
>
Movie News
April 16, 2007 07:56:22 GMT
Just reported to have taken the director's seat for "" last month, Los Angeles-born filmmaker Raja Gosnell has tirelessly added one more directing stint into his list. The Hollywood Reporter has learned that the man is coming onboard to assume helming duties on "South of the Border", a new comedy feature of a Walt Disney Pictures production.

Intended to be a live-action movie in which the animals will talk, the picture will follow the adventures of Chloe, a pampered Beverly Hills Chihuahua accustomed to riding in a purse. On a vacation in Mexico, however, she gets lost and so, has to rely on her friends in order to get back home.

News
>
Music News
April 16, 2007 07:42:54 GMT
of has indicated an early retirement from his role as the band's frontman. The reason behind this is because he wants to explore other fields beside his band.

Levine said that he does not necessarily leave music industry, but part of his plan will not consist of Maroon 5. "I'll go off and do my thing, whether it's producing or writing or having a solo record," he said in an interview.

News
>
Movie News
April 16, 2007 07:10:22 GMT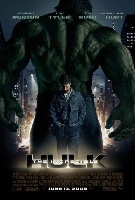 The flow of great talents toplining superhero flick continues to stream down the Hollywood's film industry. Going on the same path his fellow Oscar-nominee has taken in "", has delightfully been confirmed to star as the titular character in "", the follow-up to Ang Lee's 2003 effort "" based on Marvel Comics' character created by Stan Lee and Jack Kirby.

"Edward Norton is a rare talent and one of the most versatile actors in the business," Marvel Studios' production president Kevin Feige said in a statement. "His ability to transform into a particular role makes him the ideal choice to take on the character of Bruce Banner and the Hulk. Edward is perfectly suited to bring one of the most popular and important Marvel icons to the bigscreen in a new and exciting way."

News
>
Celebrity Gossip
April 16, 2007 07:10:22 GMT
Say it isn't so. The Beckhams' marriage maybe on the rocks after rumors are swirling that the husband-and-wife are living almost completely separate lives on the run up to their move to Los Angeles over the summer.

A source claims, such happening will keep going on when they're living in the same country as both and put their busy work schedules first above their marriage.

News
>
Celebrity Gossip
April 16, 2007 06:43:32 GMT
It's been sometimes after her break-up with then-boyfriend that reports surfaced in the press, claiming is dating a Scottish DJ named , who she is said to be working on new material with.

Speaking on the speculation, a source told News of the World, "Kylie and Calvin have spent loads of time together working on the album. They've struck up a very close friendship and are now an item. Kylie's had a tough time but has finally found happiness with Calvin."

News
>
Celebrity Gossip
April 16, 2007 06:12:36 GMT
The siblings have come to an agreement concerning their mother's will. and brother James Haven will divide their mother, 's $1.2 million life insurance policy between them.

Bertrand, an actress who died of cancer in January 2006, had instructed the life insurance policy split in her will, it has been reported. She, moreover, has named Jolie and Haven co-executors of her estate.

News
>
Celebrity Gossip
April 16, 2007 05:04:08 GMT
Bad news ladies for the man of your dream, , may be off the market. The movie hunk was spotted out with Brazilian model Camilla Alves, thus prompted rumors they are dating.

Per JustJared, it is reported "the couple visited a mutual friend in a neighborhood in Brentwood, California. The pair were snapped together during Easter weekend in Malibu as well."

News
>
Movie News
April 16, 2007 05:00:58 GMT
Here goes another accolade for "" following its triumph to nab Best Comedy at this year's Empire Awards. Depicting the road trip commenced by a dysfunctional family to a child beauty pageant, the flick delightfully was named the Outstanding Film-Wide Release by the Gay and Lesbian Alliance Against Defamation as it presented its 2007 GLAAD Media Awards in Los Angeles on Saturday night, April 14.

Successfully beating off other four contenders of "", "", "", and "", the dramatic comedy has already collected a number of prestigious film honors this year, notably two Oscars for best original screenplay and supporting actor for . Other noted prizes earned include those at SAG Awards, PGA Awards, and BAFTA Awards.

News
>
Music News
April 16, 2007 04:52:26 GMT
Under the new label, Sir will soon release an album which is 'specially titled'. He will pay tribute to his late first wife Linda McCartney by adding her initial to the title of the album.

The 64-years-old singer's album will be titled "", an anagram of "For My Soulmate LLM". The initial in the end stands for Linda's full name after marrying him, Linda Louise McCartney.

News
>
Movie News
April 16, 2007 04:12:08 GMT
The act of peeping is likely getting much concern from most moviegoers for now as the Peeping-Tom thriller "" successfully grips major attention to strive as the top movie in its debut on domestic box office ended April 15, 2007.

Collecting a satisfying number of $22.2 million worth of ticket sales, the teen-oriented flick thereby ends the two-week reign of "", pushing it to the second rank after the skating comedy turns out to fare lesser at $13.8 million. Also has to go one notch below is Disney's CG-animated adventure "" for its decent effort to add $12.4 million into its pocket.

News
>
Music News
April 16, 2007 04:09:41 GMT
Post the announcement of their split in September 2006, are planning their new future. Each of them has a rough picture of what they will do in the next few years. A source said, "The band will finish this year and all the girls are focusing on what they want to do next."

After ' frontman Alex Turner joked that he will get Sarah Harding to replace him, Sarah stated that she would go for acting. Nadine Coyle will pursue the same field despite the rumor that her lover wanted her to settle down with him.

News
>
Celebrity Gossip
April 16, 2007 04:07:59 GMT
GLAAD Media Awards were handed out Saturday April 14th during a celebration held at the Kodak Theatre in Los Angeles. Among the stars presented with an award at the 18th annual The Gay and Lesbian Alliance Against the Defamation (GLAAD) is who was given the Vanguard Award for her efforts to increase visibility and understanding of the lesbian, gay, bisexual and transgender (LGBT) community.

Movie actor presented the award to the beauty. Meanwhile, former member, , was in hand presented the Stephen F. Kolzak Award for Martina Navratilova.

News
>
Music News
April 16, 2007 03:25:36 GMT
British wonder that shot to fame after one album, is now worried about the upcoming release of the sophomore one. Scheduled to hit US stores on April 24, "" is indeed very much in different lane compared to the debut.

Frontman Alex Turner said that they have started worrying since the beginning of the work, mainly because he feared that the new material would 'shock' their fans who are used to last year's "". He said in a statement, "We were only 18 and 19 when it all happened. We were playing gigs and writing great tunes. Then it got a bit daunting. To do all this new stuff and have people scrutinise you, it's hard. I got frightened by it all and went into my shell a bit."

News
>
Celebrity Gossip
April 16, 2007 03:25:13 GMT
The Girls speak loudly in the name of the new product they promote. The British have secured a reportedly £4 million deal with Sunsilk to promote the brand's new hair product.

All group members showed off their true colors when they stepped out at London's 24 Club on Thursday April 12th to promote the new product.

News
>
Celebrity Gossip
April 16, 2007 02:26:46 GMT
, the 'naughty' girl who is one of Hugh Hefner's many girlfriends, goes simple for People for the Ethical Treatment of Animals (PETA). The Playboy bunny is the latest one to "Go Naked Than Wear Fur" for the organization.

Supposedly a big animal lover, Holly posed naked for a new PETA campaign and talks about her interest in animals briefly, saying "We have tons of exotic animals and a great zoo department, and we have a zoo permit here. So it's a great opportunity for me to learn."