News
>
Movie News
April 09, 2007 06:51:22 GMT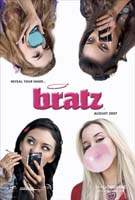 Taking surprising turn in his prolific acting career, has given his agreement to have a starring part in "", a live-action adaptation of the popular fashion doll line of Crystal Sky Pictures and MGA Entertainment production in association with Avi Arad Productions.

Set to hit theaters on August 10 this year through Lionsgate Films, the flick finds Logan Browning, , Skyler Shaye, and Nathalia Ramos as Sasha, Jade, Cloe, and Yasmin, respectively, who bond together over the ups and downs of adolescent life at Carry Nation High. Voight will portray the domineering principal whose daughter Meredith, played by , is responsible for the pressures of disparate cliques at the school.

News
>
Celebrity Gossip
April 09, 2007 06:43:07 GMT
is in denial, again, on her being reported pregnant with husband 's child.

The movie beauty finally laid the persistent rumors to rest and has confirmed the pregnancy report, which first made public by News of the World, was incorrect.

News
>
Music News
April 09, 2007 06:29:29 GMT
Dame Shirley Bassey's new single "The Living Tree" has a rather long story behind the making. The single did not simply pop out of the materials accumulated for her new album.

It all started when she coincidentally met two London based writers and musicians Catherine Feeney and Nikki Lamborn in 2005. Bassey was exercising in Monte Carlo Hotel's gym when the two handed her their fourth album as duo Never the Bride titled "Surprise". Feeny's and Lamborn's main idea was to get Bassey interested in one track "The Living Tree". Bassey put it into consideration, but the CD stayed in her gym bag for some time.

News
>
Celebrity Gossip
April 09, 2007 06:21:47 GMT
Beautiful, sexy, and talented, definitely has all the qualities a man seeks in a woman. The reluctant paparazzi magnet has thus topped the poll of Women Most Men Want to Marry according to British Esquire magazine.

The actress is at No. 1 on the poll, besting Aussie pop actress who comes 2nd, and British actress at No. 3. Scottish TV presenter Kirsty Gallacher is ranked 4th, just one place ahead of Oscar-winning actress who finishes the Top 5.

News
>
Celebrity Gossip
April 09, 2007 05:54:04 GMT
The heat is cold already. It's over between and her boyfriend frontman Johnny Borrell. The pair calls it quits after just three weeks.

Talk is heating up that Dunst is devastated after Borrell turned his back on their romance to reunite with ex-girlfriend, singer Fabiola Gatti.

News
>
Celebrity Gossip
April 09, 2007 04:54:14 GMT
Notwithstanding with the rounding speculation concerning his personal life, moves on and taking a new project to complete. The singer-actor gets his very own fragrance, it has been reported.

Also working on his own clothing and accessories line, Usher has just inked a multi-million dollar deal with Liz Claiborne Cosmetics to create a fragrance line.

News
>
Movie News
April 09, 2007 04:53:38 GMT
Set to go to the next level in its development, "The Sadhu" will finally get itself filmed in India early next year, chief creative officer of Virgin Comics Gotham Chopra revealed to The Associated Press Friday, April 6, 2007.

A live-version adaptation of Virgin's graphic novel of the same name created by Gotham Chopra and Jeevan Kang, the project has already had as the leadstar and will be directed by renowned Indian filmmaker Shekhar Kapur, whom Chopra said to have been chosen personally by Cage.

News
>
Music News
April 09, 2007 04:38:31 GMT
After the big bang of debut album "" (2004), went through sophomore album syndrome for 2005's "". With the third titled "", she hopes to bring the 'Redneck Woman' sensation back.

The country singer took 2 years preparation to release the third album which is due May 15 via Columbia. With the help of Mark Wright and John Rich, she produces this record mostly by herself. "I've always wanted full ownership," she said. "I've been like that from the beginning." She then added that all of the songs are self-written except for two.

News
>
Celebrity Gossip
April 09, 2007 04:27:10 GMT
Numbers of celebrities rally to join the upcoming "Idol Gives Back." It is a two-night special held to raise awareness and funds for organizations that provide relief programs to help children and young people in extreme poverty in America and Africa.

The likes of , , , , , , and , are all scheduled to appear on the charity, a two-night special airing Tuesday, April 24th (8:00-9:00 PM ET/PT) and Wednesday, April 25th (8:00-10:00 PM ET live/PT tape-delayed) on Fox.

News
>
Movie News
April 09, 2007 04:06:39 GMT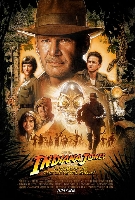 Opening a layer on what "Fourth Installment of the Indiana Jones Adventures" is going to be, executive producer George Lucas has confirmed to USA Today that the upcoming picture will be as action-packed as expected despite the fact that star is in his sixties now.

Seems pretty confident that Ford won't have any trouble keeping up, the man pointed out that the actor will "play his age in this movie with what's appropriate", hinting that it all lies in how the action is executed.

News
>
Music News
April 09, 2007 03:59:43 GMT
may be Def Jam's hottest artist in the past years, but his work was nowhere in sight after 2001's "". Releasing "" on March 27, 2007, the rapper has his explanation why it took 6 years to make this piece.

"Since I dropped my last album, the game done flipped and evolved. …I wasn't willing to sacrifice all my years of banging out hard and providing that underground s*** just to get into the new groove," he said in an interview. Still staying under Def Jam's flag, he also encountered an internal problem. "My label was going through a shift, and there was no one behind the steering wheel that I was really comfortable with to let my project go," he added.

News
>
Celebrity Gossip
April 09, 2007 03:55:48 GMT
is lending her celebrity status to raise awareness to women's cancer issues and helps raise money for research. The singer-actress is joining Revlon spokesperson and NBC's "Today" co-host Meredith Vieira to host this year's Entertainment Industry Foundation's Revlon Run/Walk for Women event.

The celebration, which is the 10th, is scheduled to take place in the Big Apple on May 5th later this year.

News
>
Movie News
April 09, 2007 03:52:29 GMT
Easter holiday this year appears to not only mark the joy of Christian people in celebrating the resurrection of Jesus Christ, but also witness the triumph of "" in holding its No. 1 position for the second time on the weekend domestic box office for April 6-8.

Still proves strong in the competition, the figure-skating farce delightfully pulls a cool $22.5 million and so, once again forces Disney's family-friendly fare "" to remain on its second-place seat as the CG-animated flick only makes its way to collect $16.7 million this time.

News
>
Celebrity Gossip
April 09, 2007 03:28:12 GMT
Having their reality series, "Adventures In HollyHood," premiered on MTV Thursday night April 5th, in the meantime also is making their rounds and their latest stop is at PlayBoy.com.

The Academy Award-winning rap group hit Playboy's Santa Monica studio recently, getting behind the cameras for an after-hours photo session as celebrity guest photographers. Group members, DJ Paul and , get behind the camera with the model, Playboy cyber girl Jennifer Korbin.

News
>
Music News
April 09, 2007 03:19:17 GMT
Seeing the good prospects has achieved in the early of their reunion, is reportedly interested to make the band comes full circle. Williams see that it is inevitable that he will complete the line-up in near future.

On April 7 the singer's mother Jan Williams said that she believed her son would re-join the group. Jan told local newspaper Stoke Sentinel, "On the question of him doing something with them, I feel that will happen," she declared. "It would be something he wanted to do."