News
>
Celebrity Gossip
November 12, 2005 06:51:47 GMT
's name is one of the names listed as the nominees of People's Choice for the 32nd annual People's Choice Awards. Her name is there alongside and , all of whom up for Female Movie Star category. Meanwhile, her beau is up for the Leading Man category to compete with and .

Up for Male Movie Star category is , , and . , , and are all the nominees for Leading Lady category. As of , Jolie, and they manage to win the Female Action Star category. Those mentioned are only some of the many other nominees included in the list.

News
>
Movie News
November 12, 2005 05:58:26 GMT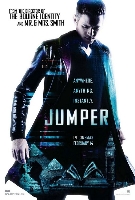 This is a quite distinct and interesting film. The title is "." An adaptation of the Steven Gold novel, the drama adventure tells the story of a teenager who discovers he can teleport from one place to another. The 17-year-old protagonist first learns that he can "jump" when he escapes his abusive father.

Will rewrite a script by David Goyer is Jim Uhls with Lucas Foster and Simon Kinberg to produce. In the meantime, Doug Liman has been set to direct. Production of the film reportedly will begin in spring.

News
>
Celebrity Gossip
November 12, 2005 04:33:50 GMT
"Live Like You Were Dying" not only is a great hit, but also an inspirational one. At least for the singer, , himself. The country singer has proven to doing great along his music career that he has been handed number of awards.

Thursday during the 11th annual Inspirational Country Music Awards Show, his hit "Live Like You Were Dying" was named Song of the Year. Other winners during the show were Dennis Agajanian, named Entertainer of the Year; Randy Gunn, named Best Male Vocalist; and Melanie Walker won Best Female Vocalist.

News
>
Movie News
November 12, 2005 04:13:51 GMT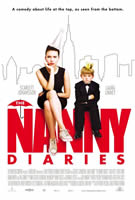 Instead of writing the 'Diaries,' actress prefers to star in the drama flick. The film, tentatively titled "" is based on Emma McLaughlin and Nicola Kraus' best-selling novel of the same title detailing nine frantic months in the life of a young woman impulsively hired to care for the neglected 4-year-old son of a pampered wife and her near-absentee husband, whose marriage begins to disintegrate during the period.

The film is now reportedly under work with American Splendor screenwriters Shari Springer Berman and Robert Pulcini are in the process of adapting the screenplay. Details on Johansson's role and other cast have yet published, neither of the filming nor release date. Stay there and wait further information from us.

News
>
Movie News
November 12, 2005 03:25:16 GMT
"." You know, the young women who follow popular musicians or other famous people around, hoping to meet them. and are among them as they are set to star in the drama comedy which Erica Rivinoja will write the script.

The story of the film follows Poehler and Fisher in the world of rock groupies. The twosome also will executive producer the film for Paramount Pictures which has had the right in hand.

News
>
Movie News
November 11, 2005 09:03:05 GMT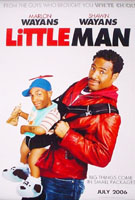 is willing to entertain people that she has signed on to star in the upcoming comedy "." In the movie she will play opposite Shawn Wayans and . They are all joined by and .

"Little Man" is being helmed by Keenen Ivory Wayans from the script written by Wayans brothers. The story will follow a man (Shawn) who is so anxious to become a father that he mistakes a short, baby-faced thief on the run (Marlon) for an abandoned toddler. He and his wife (Washington) take the "baby" into their home and care for him.

News
>
Celebrity Gossip
November 11, 2005 08:46:32 GMT
Hot news, actor is single again. The Hollywood heart-throb and his girlfriend split. Though, the couple who has spent a three-year on-off romance, call it quit for good. Well at least that's what the supermodel's manager has told a magazine.

She says "Yes, they broke up." But, on the other way around, she rubbishes reports claiming Bundchen dating surfing superstar , insists "Gisele is not the type of a woman who ends a new relationship and starts a new one right away."

News
>
Movie News
November 11, 2005 08:10:21 GMT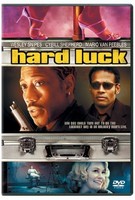 To everyone surprise, the "" reunited fellow actors and Mario Van Peebles, who teamed up for 1991's "New Jack City." Joining the twosome is who is still in final talks to topline the Van Peebles direction.

As for this drama thriller action, Van Peebles also is producing alongside Brad Wyman. Looking at the story, "Hard Luck" follows three converging story lines involving bootleggers, a serial killer and drug dealers.

News
>
Movie News
November 11, 2005 07:56:11 GMT
It's a hard job, but Peter Berg will do his best to complete "," an action flick which story centers on a group of criminals who bond as bodyguards for an aging crime boss. Their brotherhood is tested when one of them breaks ranks.

While Berg is about to direct, Dario Scardapane is writing the script. To your notice, "The Mission" actually is based on the Hong Kong action film titled "Cheung Fo," which rights has been acquired by Universal Pictures that is about to turn it into big screen.

News
>
Movie News
November 11, 2005 07:43:56 GMT
"" is the next film project that actress is taking. It is a comedy film which centers on a self-absorbed man in his late 20s who still lives at home with his mother. The man's world turns upside down when his mother starts dating and considers booting him out of the house.

Has been tapped to direct from a script written by Hank Nelken is Tim Hamilton. As of Keaton, she's in talks to play the mother of the boy, which part is about to be played by John Heder.

News
>
Celebrity Gossip
November 11, 2005 07:20:10 GMT
Not only he is a singer and a knight, but also a writer. At least from now on. Well, needless to say that this former Beatle really is a multitalented person. is now a children's book author.

The singer has on Thursday entertained a young group of elementary school students, reading them an excerpt from his new book "High in the Clouds." It is about an industrious squirrel named Wirral, whose mother is crushed to death by a tree knocked down by nature-hating developers. From there, he sets off for the mythic animal-loving land of Animalia.

News
>
Celebrity Gossip
November 11, 2005 07:05:37 GMT
Sir has been selected by the American Film Institute's (AFI) Board of Trustees as the one deserves to receive the 34th AFI Life Achievement Award. This obviously is the highest honor for a career in film.

The award will be presented to Connery at a gala tribute in Los Angeles on June 8, 2006. Speaking about the matter, Howard Stringer, chairman of the AFI Board of Trustees, claims Connery as "an artist of the highest order."

News
>
Movie News
November 11, 2005 06:49:43 GMT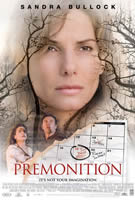 Hopefully they have the right premonition just like the movie title they are about to star in. "" is a drama thriller which story revolves around a woman who has a premonition that her husband will die in a car crash and sets out to prevent it.

is joining to star in the Hollywood debut of German director Mennan Yapo from Bill Kelly's script. "Premonition" will start filming in January and will be produced by Hyde Park production for TriStar and MGM.

News
>
Music News
November 11, 2005 06:13:25 GMT
The "Gold Digger" finds the precious gem on top of the chart. The single which rapper does with fellow gloriously tops the Billboard Hot 100 singles chart Thursday for the 10th consecutive weeks to become the second-longest No. 1 of 2005 after 's "We Belong Together," which held the top spot for 14 weeks non-consecutively. What an achievement.

's "Run It!" scores another week at No. 2, while ' "My Humps" holds onto the No. 3. In the meantime, 's "Soul Survivor" featuring remains at No. 4, followed behind by 's "Photograph" at No. 5 and 's "We Be Burnin'" at 6th. Songs in Hot 100 positions 7 to 10 among others; 's "Because of You" at No. 7, 's "I'm Sprung" is No. 8, Carey's "Shake It Off" stays at No. 9, and 's "Sugar, We're Goin' Down" at No. 10.

News
>
Celebrity Gossip
November 11, 2005 05:56:26 GMT
Oh boy it's a boy. Wednesday was the happy day of the 'Late Night' host and his wife of three years Liza Powel as they welcomed their new son. "Mother, baby and father are all well," so said NBC.

Beckett O'Brien was born Wednesday at 8:27 p.m. in New York City, weighing in at 8 pounds, 4 ounces. It's the second for the couple who has had their first child, daughter Neve, born in 2003.