News
>
Celebrity Gossip
December 30, 2006 03:24:15 GMT
Oscar winning actress, , and husband Danny Moder, a 37-year-old cameraman, are expecting their third child. The baby who is due to this summer is first reported in New York Post's Page Six column and was told by Julia's publicist, Marcy Engelman.

The couple were married in July 2002 at Roberts' home in Taos, N.M. and already have twins, Hazel and Phinnaeus.

News
>
Celebrity Gossip
December 29, 2006 22:28:29 GMT
As reported to US Weekly by Lou Taylor, 's manager, Niki and Burney Lamar, a NASCAR driver, have married Wednesday, Dec 27, 2006 at the Grand Colonial Hotel in La Jolla, California in front of 60 guests of their closest friends and families.

Met in Janury 2005 at a charity event, Taylor told US Weekly Magazine "I looked at Burney and said to myself, this is the guy I'm going to marry."

News
>
Celebrity Gossip
December 29, 2006 04:16:22 GMT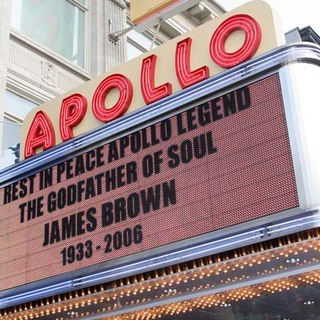 Thousands of fans gathered at the historic Apollo Theater in Harlem to bid farewell to the Godfather of Soul, . Outside the venerable theater, the marquee read: "Rest in Peace Apollo Legend. Godfather of Soul James Brown 1933-2006."

Billy Mitchell, the Apollo's manager of group sales and a theater historian, said that fans are expected from all over the country for the public viewing. Some fans turned up before midnight to get a spot in line, he said.

News
>
Celebrity Gossip
December 29, 2006 03:41:18 GMT
and sister Maggie were staying at the Manka's Inverness Lodge in Marin County for Christmas holiday when the fire began around 3 a.m. Wednesday after a tree fell and hit a water heater.

Guests were seen running outside at around 2:43 am. Said a neighbor, "They weren't dressed to come out. It was early."

News
>
Celebrity Gossip
December 29, 2006 02:39:12 GMT
The Hollywood couple, and , along with their 3 children, a nanny and a personal chef, registered as "the Black family" at the exclusive Four Seasons Resort in at Peninsula Papagayo. They have been reported staying at the resort since last Friday.

As part of Jolie's ambassadorship for the U.N. High Commissioner for Refugees , Jolie and Pitt have been in Costa Rica to spend their Christmas Day with refugee children and families from Columbia.

News
>
Celebrity Gossip
December 28, 2006 16:57:05 GMT
At the last days of 2006, and with chef and his wife Tana, were reported having dinner at Japanese restaurant Zuma in Knightsbridge before continue driving on to club Fifty in St James.

Both couples have been friends for some time and both own property in Dubai. Victoria has often been spotted on raucous nights out with the Ramsays, when David was back home in Spain playing football.

News
>
Celebrity Gossip
December 28, 2006 15:04:59 GMT
Holding hands and smiling, and , for the first time reuniting in Sydney since his admission to the Betty Ford Clinic in US for alcohol abuse treatment. Going together to Clarence St headquarters of United International Pictures for a private screening, Nicole, appeared with white flowers on her red hair and looked calm and enjoying her time.

Hopefully, the happy couple didn't look being affected to previous Amanda Wyatt report about her scandalous affair with Urban which reported to DailyMail around the Christmas day. The 23 years old part-time model claimed to have had an affair with Urban while he was engaged to Nicole.

News
>
Celebrity Gossip
December 28, 2006 14:18:21 GMT
Arrived in Sydney on Dec 28 morning, in casual black and white stripped shirt and white framed glasses, brought with her more than enough luggage. With enough luggage to last her a year, she will spend not more than a week for Bondi Blonde beer promotion.

Organized by Singleton, the heiress will show up on Bondi Beach on new year's day to select bikini babe to be the face of the beer after spending the night enjoying new year's fun somewhere in Sydney.

News
>
Music News
December 28, 2006 07:58:17 GMT
The Christmas spirit brings good luck charm for New York rapper as he has just scored his first No. 1 on the U.S. pop charts in seven years Wednesday Dec 27th with his eight studio album, "", sold 355,000 copies in the week ended December 24. Back in the years before now, the star once topped the Billboard 200 with "" in 1999 and "" in 1996.

The chart's next best bows among others are the soundtrack to the Disney Channel series "Hannah Montana" which climbs one to 2nd spot sold another 349,000 copies, the multi-artist compilation "NOW 23" which also moves up one to No. 3 with 313,000, and 's "" ups two places to No. 4 moving 292,000 copies. Rounding out the Top 5 is ' "" which bounces three to No. 5 with 282,000.

News
>
Movie News
December 28, 2006 01:01:19 GMT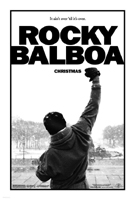 In order to preserve films that are "culturally, historically or aesthetically" significant from disappearing forever, the National Film Registry has chosen 25 more films to be preserved for all time. They are bringing the film preservation list to have total number of 450 films since it began in 1989.

Rocky, the Oscar winner for best picture of 1976, joined Mel Brooks' outrageous comedy Blazing Saddles (1974), John Carpenter's slasher classic Halloween (1978), the Coen brothers' black comedy Fargo (1996) and Steven Soderbergh's groundbreaking "sex, lies, and videotape" (1989) on this year's selection of treasures that are guaranteed to be preserved forever.

News
>
Celebrity Gossip
December 27, 2006 17:01:55 GMT
Currently in its 11th season, Access Hollywood, has named its "Top Newsmakers of 2006." Were calculated according to the number of stories dedicated to each celebrity, TV show and film over the course of the year, this year top stories man is .

With 94 stories counted during this year, Tom Cruise is in the leading position in man category, meanwhile his wife only reaches the second position of woman category. This is also happened to couple and since Angie is in the leading woman category meanwhile Brad only in the second position.

News
>
Celebrity Gossip
December 27, 2006 04:58:45 GMT
Violet, 1-year -old daughter of and has been baptized at Christ Church United Methodist, where the actress' parents are members. Pastor Randy Flanagan said members of the congregation weren't star-struck or didn't show it too much when the Hollywood couple showed up on Christmas Eve with their daughter.

Garner's younger sister, Susannah, and her husband are also members of the church and Alex, Garner's nephew, was also baptized there.

News
>
Music News
December 26, 2006 08:29:15 GMT
It will be very special to welcome the coming of the year 2007 with and . The two big names will be turning Hollywood's Paramount Studios into New York's Times Square on New Year's Eve to recreate the Big Apple's famous ball-drop ceremony.

While Electra has been tapped to host the celebration, rock band The Killers will headline the musical part of the evening, playing into 2007.

News
>
Movie News
December 26, 2006 08:00:48 GMT
accidentally broke her wrist on the set of her new movie, "", resulted in the delay of shooting.

On the incident, a source told the New York Daily News, "She was jumping to reach something and fell on her hand". Unfortunately, the actress didn't take it seriously, thinking that it was only sprain, only going to the hospital the next day when her hand swelled up.

News
>
Celebrity Gossip
December 26, 2006 07:26:22 GMT
will need to take everything easy for the coming days as he's been scheduled to undergo surgery after breaking his leg in an Idaho skiing accident over the weekend.

Schwarzenegger returned to the state Monday Dec 25th and will undergo non-emergency surgery Tuesday morning Dec 26th to repair his fractured right femur, which he broke while skiing with his family in Sun Valley, Idaho, on Saturday Dec 23rd, spokeswoman Julie Soderlund said.