News
>
Music News
July 29, 2008 02:32:04 GMT

Following its video preview that has streamed earlier this week, finally the full version of 's music video for his latest single "Got Money" has been premiered on July 28 via MTV. The new clip was being directed by Gil Green and features Wayne's collaboration with and Mack Maine.

Just as it was previously reported on the new clip Wayne is being pictured as a nice thief, who rob a bank but shares the money with others. The scenes from the video starts with the meeting held by the rapper with his friends to plan their bank robbery. In the end of the clip the rapper finally gets captured by the police but he receives a warm applause from the people who are watching in the streets.

News
>
Celebrity Gossip
July 29, 2008 02:28:35 GMT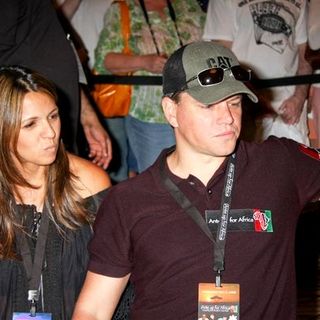 breaks his silence. Instead of keeping the information private, he prefers to share it with people. In an interview with USA Today, via telephone from his home in Miami, the actor addressed on such issues, as his forthcoming second child, family time, and charity effort.

Is waiting for the arrival of his second child with wife Luciana Bozan Barroso, the actor said the infant is a girl and due to be born soon, without mentioning the exact date. "I'm so outnumbered down here, it's crazy," Damon said jokingly of becoming the only man in his nuclear family. Already found out the sex of the baby, he and Luciana "decided to wait till she's born" to pick out a name. "We're going to get a look at her and we'll probably keep debating it," so he said.

News
>
Movie News
July 29, 2008 02:25:10 GMT

Jason Voorhees' terror indeed began at the 2008 San Diego Comic Con with the screening of "" intensely thrilling trailer. Though earlier fans and movie lovers who missed the special preview should be satisfied only with the written description, now they can watch the video footage shown during the exhibition as the trailer leaked out.

Obviously bootlegged, the compilation of clips opens with a shot of a vast lake. Then day turns into night and two presumably young councilors walk through the dark woods. Finding the abandoned camp crystal lake, the two move on to enter a cabin where they find Voorhees' bed and the holed wall with melted candles surrounding it. Seeing something inside the hole, one of them reaches into the hole to brings out a dead woman's head. The door behind them suddenly slams close and the terror is unleashed.

News
>
Music News
July 28, 2008 09:42:05 GMT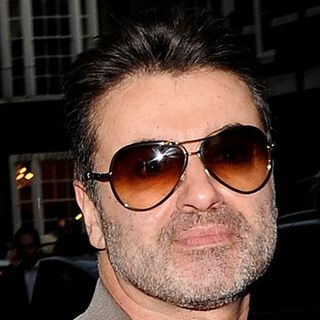 seems set to end his touring career in an unforgettable way by preparing to treat his fans at his upcoming final two shows, to be held at the Earls Court, London, on August 24 & 25, with a special performance. According to the latest news George is planning to tap his fellow band mate on Wham!, Andrew Ridgeley to take the stage together at those concerts.

The news was revealed by a source who told TheSun.co.uk saying, "George is planning a series of surprises for his final shows." Moreover, confirming about the plan to reunite with his bandmate, the source added, "He's keeping his cards close to his chest, but many are predicting that he'll reunite with Andrew to sing a track or two."

News
>
Celebrity Gossip
July 28, 2008 09:29:24 GMT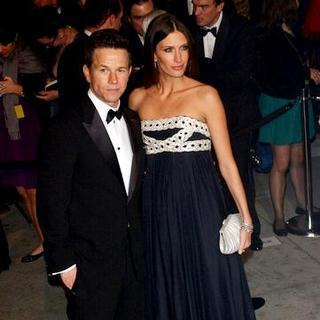 News on his partner Rhea Durham's third pregnancy was first revealed in late April and the sex of the baby she's carrying was outed in late June amidst talks of their wedding plans. In his best attempt to clear the things up surrounding his forthcoming third child and his plans to wed the model, breaks his silence to US Weekly, opens up about their planned big day and her due date.

Durham is set to give birth to their third child, a boy, "around the third of September," he told the magazine at Comic-Con in San Diego Thursday, July 24. "Mommy has had enough of daddy being away for work!" he added.

News
>
Celebrity Gossip
July 28, 2008 09:04:33 GMT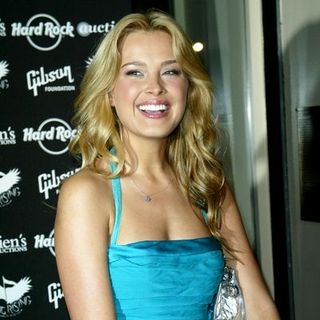 The mystery is solved. The man whom was spotted kissing at a club last week has been identified. Ending the much speculation surrounding the guy, it is claimed that his name is Bader Jafar and he's her new boyfriend.

Petra, a famous catwalk queen who has modeled such famous brands as Victoria's Secret and La Senza, raised eyebrows when pictures of her kissing a mysterious man on a balcony of a club in the south of France on Wednesday night, July 23 made their way online. The pics showed her wearing a mini, v-neck black dress while she was enjoying a night of clubbing with the man and a group of males in the VIP Room club in St Tropez, France.

News
>
Music News
July 28, 2008 08:23:05 GMT
It looks like might have to reschedule her plan to rest from the music world in September after the latest reports stated that she has received a huge offer to play at a gig in November. The singer reportedly will be receiving $2 million, if she agrees to play at a bash held by the prince of Brunei, prince Azim in that month.

The news was revealed by a friend of Amy who also said that the singer is still considering the offer. But if she takes it she would use the money to help her husband. "Things still need to be worked out but, if she does the gig, she will hand the fee straight to Blake who should be free soon afterwards. She thinks it will give him something to make a clean start with," Amy's friend said.

News
>
Celebrity Gossip
July 28, 2008 08:14:29 GMT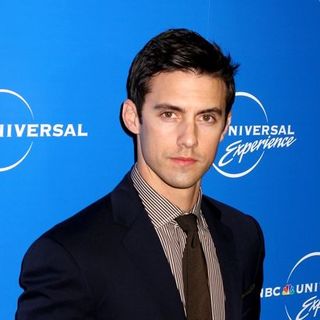 Going stronger with their love relationship despite their age difference, got a special birthday surprise from his actress girlfriend . The actress, singer, and Grammy-Award nominee performed a surprise striptease for him on his 31st birthday.

She reportedly asked "the wardrobe girls to make her a Velcro lined version of the outfit she wears" on the hit TV series "Heroes" in which she portrays the character of self-healing cheerleader Claire Bennett. Morphing from her bouncy cheerleader character in the series to a bump-and-grind striptease, she then sang 'Happy Birthday' to Milo in front of cast and crew during lunch while at the same time also "ripped off the costume to show off her sexy red lingerie."

News
>
Celebrity Gossip
July 28, 2008 07:31:11 GMT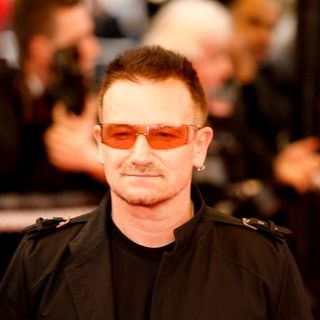 All attention is to and and their clan. Rumor has it that the celebrity power couple have asked their friend to be the godfather for their newborn twins; Knox Leon and Vivienne Marcheline.

Jolie and Pitt, alongside their children, reportedly have been spending a week with the rock star at his home in a leafy village in the South of France. In return for his kind gesture and impressed by his humanitarian work, they then asked the frontman to take on the role which he accepted immediately.

News
>
Music News
July 28, 2008 07:25:05 GMT

It seems that are still curious to do something with troubled pop singer especially after their previous project together didn't work out well. The plan was shouted by the group themselves in an interview with AccessHollywood.com.

Revealing about their plan to team up again with Britney, the Dolls' said, "We totally support her. Not everything makes the final cut but we want to do something with her in the future." Moreover, Nicole also stated her admiration over the "Toxic" singer stating, "We love her, we're all huge fans of Britney, always have been."

News
>
Movie News
July 28, 2008 06:53:07 GMT

With the 2008 San Diego Comic Con wrapping up on Sunday, July 27, more and more news as well as posters and footages about upcoming feature films were pouring out. The last two days of the special event (July 26 & July 27) were filled with posters from "" to updated report from "".

Providing a follow-up report to the previous , Aceshowbiz let out the recap of these final two days at the Comic Con.

News
>
Music News
July 28, 2008 06:52:24 GMT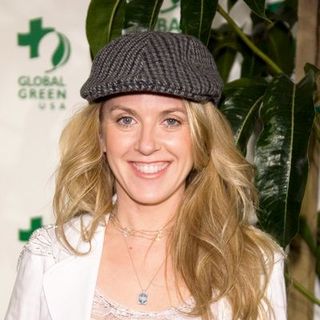 Rock chick is set to mark her comeback to the music scene with a new album as the follow up to ", that was dropped in 2005. Although she hasn't set a title and an official release date yet, the singer said that her upcoming record is almost done and it is set to due this fall.

Speaking about the process for the upcoming LP's work, to Billboard.com Liz stated, "All my sloppiness is in there. I fought all the way through, and I'm not letting anyone take it to a perfected style." She also added, "It has mistakes in it. It has layered background vocals of mine that just make an overall slop, but it's perfect slop."

News
>
Celebrity Gossip
July 28, 2008 06:27:11 GMT

Friday, July 25 was 's bad day. She and boyfriend, NBA player Kenyon Martin, were involved in a car accident in Belize late that night that left two children, ages 12 and 9, injured.

Per 7 News Belize, which broke report of the accident, Trina and Kenyon were in the country for a hip-hop peace rally and charity basketball game which took place on Saturday, July 26. They were traveling with a police motorcade from the airport when the Ford Excursion they were riding in was struck by a minivan on the highway.

News
>
Celebrity Gossip
July 28, 2008 05:06:17 GMT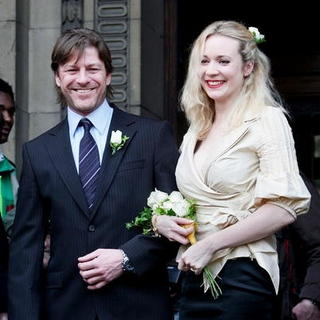 was arrested for domestic assault, reports claimed. The "Lord of the Rings" actor reportedly was arrested at his home in Camden, North London, Thursday night, July 24 after a quarrel with his wife of five months, Georgina Sutcliffe.

According to the Daily Mail, Sutcliffe allegedly called police telling them she was being attacked by Bean following a heated argument. Despite his denial, insisted it was simply a domestic row that had got out of hand, Bean was detained to the nearest police station in Holborn. Being kept in custody for about 6 hours, he was released on bail at about 6 A.M. on Friday morning, July 25 after Sutcliffe dropped her allegations against him.

News
>
Music News
July 28, 2008 04:50:07 GMT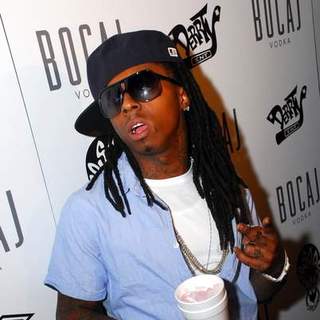 Just before the official music video for his latest single "Got Money" gets premiered on MTV later today (July 28) at 6 A.M., a short preview of 's clip has already streamed. The 30-second preview video, which also features the appearance of , gave a lead of what the video is about.

On the short clip, Wayne sees him as a robber who is robbing a bank and being accompanied by two female assistants. Another feature beside the robbing scene, saw the rapper and T-Pain rapping and dancing together in a big room.