News
>
Celebrity Gossip
September 14, 2007 03:44:17 GMT
and are heading for the . Possibly. The two rockers have received a huge offer of US$1 million prize from Las Vegas entertainer Jeff Beacher should they agree to settle their differences in a ring.

"We all know that they are fighting over Pam Anderson and what better way to settle their differences then to slug it out in the ring!" Page Six quoted Beacher as saying. "I thought it was the perfect opportunity to put the two of these Rock N Roll Icons together in the ring. This feud has been going on for years. Right now I am in the process of reaching out to their management teams to begin to negotiate the fight. The winner will receive 1 million dollars. Winner takes all."

News
>
Celebrity Gossip
September 14, 2007 03:04:04 GMT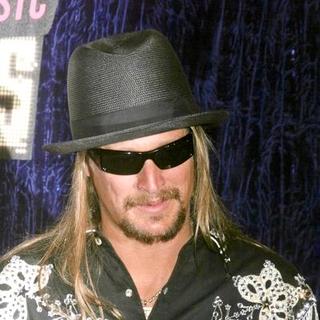 He says, she says, and now says his version. The rock star broke his silence to San Diego, California's Rock 105.3 radio station on Thursday September 13th, about the MTV VMAs brawl that involved him and .

Set the record straight on the incident, Rock claimed it was not but Tommy's mouth that caused the fight. "... he's doing what he does best, he's talking. I mean this is what stars all seem to be doing. And I really can't say a lot about it, my attorneys told me not to obviously, but I think there's enough eyewitnesses there to say what happened and of course he has a different story which makes perfect sense," so Rock said.

News
>
Movie News
September 14, 2007 02:53:43 GMT

With things all fixed for "" to enter production soon, looks like it's the right time for New Line Cinema to unveil the day the flick is going to take off.

Yes, MTV has obtained information stating that the studio and HBO Films will launch the film to theaters nationwide next year on May 30 to be exact. Pic thereby will face quite tough competition on the box office as the Judd Apatow-produced "" and Eddie Murphy comedy "Starship Dave" are also slated to come up on the same date.

News
>
Celebrity Gossip
September 14, 2007 02:30:01 GMT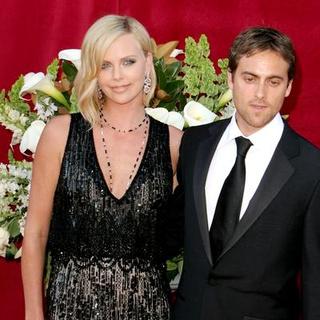 and are husband and wife. Well, sort of. The Hollywood sweethearts have called each other husband and wife despite the fact that they are not yet make their union legal.

"I'm married," People quoted Townsend as saying. "I didn't do a church wedding or anything, but we're married. We're husband and wife. We love each other and we want to spend our lives together. We didn't have a ceremony. I don't need a certificate or the state or the church to say otherwise. So no there's no big official story on a wedding, but we are married. ... I consider her my wife and she considers me her husband."

News
>
Celebrity Gossip
September 14, 2007 01:50:30 GMT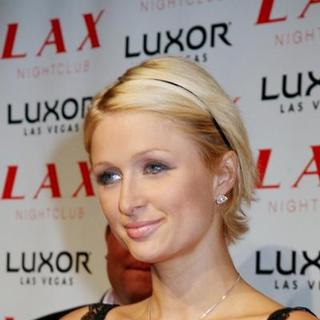 That has lots of money, no one would doubt it. But that she has so many pets, maybe not all people now that. In fact, the socialite does have numbers of pets that she, due to her hectic schedules, could not look after by herself. And she thus employs a helper, which she calls "zoo keeper."

Having such animals, as dogs, cats, ferrets, rabbits and monkeys, does "make me really happy. I just love my pets," so Paris told Elle magazine. "The monkeys and ferrets are at my ranch, but the dogs and cats and bunnies run around my house. I have this guy, Eric, who's like a zoo keeper, and he's with them all the time. He loves them, and I love them, too. But since I work a lot I'm not always home."

News
>
Movie News
September 13, 2007 09:44:30 GMT
Bringing out something new about its upcoming motion-capture flick "", Paramount Pictures has smoothly posted online another movie still from the picture which just shows how amazing the film is going to be visually.

As displayed above left, the image, exclusively given to MTV, presents a great close-up look of the titular character, which superbly points out the fine motion capture made for the CGI feature. Without careful look, one could probably mistake it for the real face of himself, who does lend his facial appearance and voice for the movie.

News
>
Celebrity Gossip
September 13, 2007 09:16:57 GMT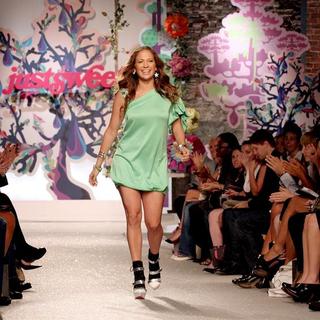 won't stop creating something new. The multi talented star is having her new "Just Sweet" collection for Spring 2008 launched during the New York Fashion Week Tuesday September 11th.

Dedicated her new collection for the young at heart, Lopez insisted her new fashion range is something "every woman can wear," claiming "Girls who are young who are going to wear it are going to feel sophisticated in it because it does have a chic kind of feeling to it. But people who are older who wear it are going to feel young, flirty and fun. It really has a nice mix."

News
>
Movie News
September 13, 2007 09:12:20 GMT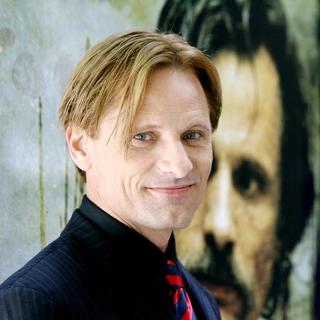 Not hesitant to reveal the new big screen stint he's up for, has eagerly told MTV that he is close to land a starring slot in "", the film adaptation of the Pulitzer prize-winning novel by Cormac McCarthy.

"...The people making [it] have expressed interest [in me]," the actor informed. "Visually, it's going to be a very beautiful movie. It's a very good story."

News
>
Celebrity Gossip
September 13, 2007 08:56:03 GMT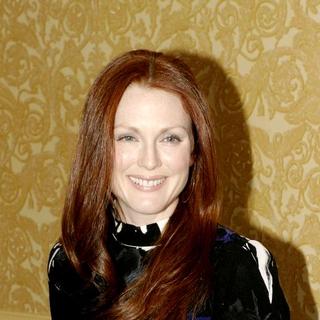 That can act very well, no one would doubt it. But what if the actress gives hand at penning book?

Yes, the movie siren is writing a book for children which is based on her own childhood experience. The book, titled "Freckleface Strawberry," tells the story of a girl who is teased about her appearance that she later on decided to wear a ski mask to school, before eventually realizing that it's okay to be different, because everyone is.

News
>
Celebrity Gossip
September 13, 2007 08:37:00 GMT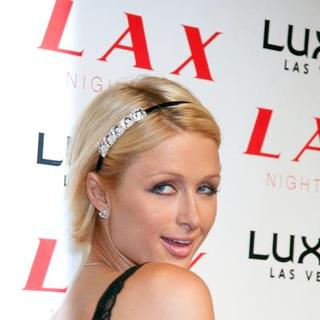 Hot on the heels of the shocking public statement she made to Elle UK in recent interview for its October 2007 issue that she's ready to spawn, created media abuzz yet again with her being reported to adopt four blond girls all at once.

The heiress is said to be keen to travel the world to find disadvantaged children she can give a home to. Britain's Closer magazine quoted a source as saying, "Paris has been saying, 'You don't need a husband to have babies.' There are babies in orphanages around the world, and she's hoping to find four girls with blonde hair and pretty eyes to whom to give the Hilton name."

News
>
Movie News
September 13, 2007 08:22:36 GMT
Sure will add the degree of laughs for the movie with her knack in comedy, has signed on to take starring part in "", a joint film project of Holly Wiersma Productions and Ring Productions.

The former "Dharma & Greg" star thereby becomes the latest Hollywood name to join the flick, set to be directed by Howard Gould from his own script. Others already picked up for the cast include , , , , and , who gets billed to play the title role.

News
>
Celebrity Gossip
September 13, 2007 07:58:56 GMT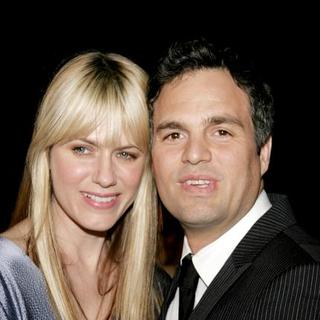 A boy, then girl, and the forthcoming is going to be a girl again. has made it public that he and wife, Sunrise Coigney, are expecting a daughter, again.

The actor has on Tuesday night September 11th during the InStyle party in Toronto, made it public the sex of his forthcoming child, telling People it's a girl.

News
>
Movie News
September 13, 2007 07:42:15 GMT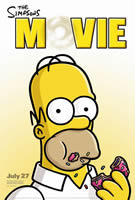 Hit the mark high in its theatrical debut last July to then collect a worldwide gross of about $484.4 million so far, sure hopes are high for "" to have a follow-up. Sad to say, however, that this won't happen, at least not soon.

Producer for the animated flick Al Jean has been caught to give indication that there are currently no plans for a sequel to the film despite its hugely successful performance on the box office.

News
>
Music News
September 13, 2007 07:37:11 GMT

Ending the ongoing rumors of 's reunion is the announcement of the band's one-off gig at London's O2. The legendary band will join 's Pete Townshend, fBill Wyman, and of what promoter Harvey Goldsmith said to be "the largest demand for one show in history."

The concert which is held November 26 are meant in honor of the late Atlantic Records co-founder Ahmet Etergun who died last December. "During the Zeppelin years, Ahmet Ertegun was a major foundation of solidarity and accord," Zeppelin's vocalist Robert Plant said. "For us he was Atlantic Records and remained a close friend and conspirator."

News
>
Celebrity Gossip
September 13, 2007 07:28:52 GMT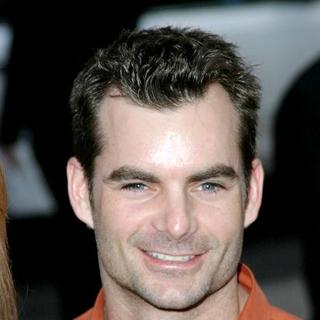 It appears that is really proud of her newly born daughter, Ella Sofia Gordon. The NASCAR driver and wife Ingrid Vandebosch have proudly posted some new photos of their baby daughter on his .

"Jeff and Ingrid proudly present Baby Ella," so the couple wrote as the intro to the of pictures of Ella Sofia.