News
>
Celebrity Gossip
May 05, 2007 02:45:09 GMT
It's official. has been charged with driving under the influence, stemming from a late night car accident in Los Angeles last week.

The rapper was charged Friday May 4th with driving under the influence, driving with a blood-alcohol level of .08 or above, and failure to provide proof of insurance.

News
>
Celebrity Gossip
May 05, 2007 01:59:15 GMT
was sentenced to 45 days in jail. That's hot.

A Los Angeles judge sentenced the hotel heiress to 45 days in county jail Friday May 4th for violating her probation. The socialite must start her sentence at the Century Regional Detention Facility on June 5th or else serve a 90-day jail term.

News
>
Music News
May 04, 2007 09:53:34 GMT
While many artists saying yes to commemorate Princess Diana in her memorial concert, said otherwise. She had to let go the chance to perform due to commitment in Live Earth.

Composer expert Andrew Lloyd Webber tried to talk her into joining the concert by reprising her role as Evita Peron. She immediately rejected it since she realized it would consume her rehearsal time for Live Earth.

News
>
Movie News
May 04, 2007 09:46:31 GMT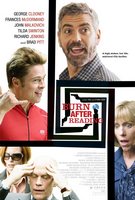 Being ambitious in making the project as a real high-profile feature, filmmakers of "" is holding negotiations with to get him joined the likes of , , and in the dark screwball comedy.

If both sides finally reach an agreement, Malkovich will likely assume the lead role of Ozzie Cox, a former CIA agent who loses the disc of the memoir he is writing. As for McDormand and Clooney, the two have already been billed to portray Cox's philandering wife and an assassin, respectively, while what role Pitt will play is still unclear.

News
>
Music News
May 04, 2007 09:31:32 GMT
Australian singer has to postpone the date in Manchester, England after his throat was making trouble. Doctor diagnosed him as having a throat infection and quickly ordered him to rest in bed.

The country star was supposed to hold a show in Manchester on April 28. According to a note posted in his official website, he will make up the date when he visit the city again in October for a concert.

News
>
Movie News
May 04, 2007 09:15:55 GMT
Undaunted by the critics' negative reviews in her latest starring vehicle of "", is landing her next acting stint in a comedic feature entitled "."

Representative of the beauty told PEOPLE that the pop sensation would topline the project as the titular character, a down-on-her-luck actress who enlists in the Marines.

News
>
Movie News
May 04, 2007 08:26:45 GMT
Appears to be tireless in putting more big screen titles into her Type A Films, is reportedly on the move to produce a film feature based on real events titled "Under the Bridge" with "" director Catherine Hardwicke being in talks to direct.

Based on Rebecca Godfrey's true-crime account of a brutal high school murder, the project will chronicle the 1997 killing of a student named Reena Virk in a small British Columbia town also the ensuing investigation and prosecution of the case. It is still not clear yet whether Witherspoon will also star in.

News
>
Movie News
May 04, 2007 08:06:25 GMT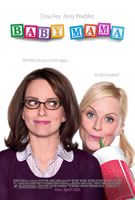 Set to raise the degree of laughter that "" is aiming to deliver, has landed deals to co-star in the Universal Pictures comedy, The Hollywood Reporter has revealed.

Featuring and as the leadstars, the flick finds Fey as a single working woman whose desire to have a child and keep her career leads her to hire a surrogate, played by Poehler. Shepard is said to portray Carl, the philandering husband of Poehler's character, who unintentionally brings the two women together when he tries to scam the surrogate.

News
>
Movie News
May 04, 2007 08:05:43 GMT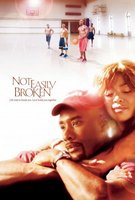 Ready to show his dramatic side this time, has given his positive sign to topline faith-themed drama "" that Screen Gems is now developing for Sony Pictures Entertainment to distribute.

An adaptation of a book by T.D. Jakes, the picture centers on a couple whose strength and faith are tested after the wife is injured in a car crash and the husband becomes attracted to another woman. Assigned to pen the screenplay is Brian Bird, who last penned "" for 20th Century Fox.

News
>
Movie News
May 04, 2007 07:37:16 GMT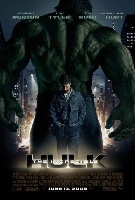 Folks, please welcome the new Betty Ross in the gang as filmmakers of "" finally have cast their choice on to assume the role, previously played by in the flick's predecessor "" back in 2003.

The longtime love interest of Dr. Bruce Banner/The Hulk, Ross is his fellow scientist and an ally in his quest to find way in getting rid of his lurking monster deep inside. Reports said that "Incredible Hulk" in the beginning would see her get estranged from Banner but later being swept back into his life after the pursuit of the Hulk heats up while finding the man is on the run trying to cure his condition.

News
>
Movie News
May 04, 2007 06:41:00 GMT
Still eager to shed time for acting despite her hectic schedule following the release of new album "", is taking a starring role in thriller drama "", the beauty herself has confirmed.

Calling the project "a dark kind of drama, sort of indie, kind of, but not too indie" that lets her do "a lot of freaking out and crying", Lavigne further revealed that she will be the lead and begin filming the picture this winter.

News
>
Celebrity Gossip
May 04, 2007 06:13:23 GMT
Not only his heavy exercise earns rippling muscles, but also the prestigious title of the "Most AB-ilicious Star." His hard work is paid off, indeed, that the actor is now having toned stomach, besting his many other fellow celebrities.

Chosen to secure the No. 1 spot in Life & Style's new list of celebrities with toned stomachs, the movie hunk besting who is 3rd and who is 5th. Making the list at 2nd spot is thanks to her many hobbies that include ballet, soccer, running, yoga and hiking.

News
>
Movie News
May 04, 2007 06:11:45 GMT
As "" is gracing theaters all around the world this week, now the buzz and hype are surely shifting to its sequel, "", which has already been confirmed to be made at Columbia Pictures for sure.

Well aware of this, Cinema Blend has obtained from its inside sources some surprising tidbits regarding the project, particularly about its prospect to get developed and the possibility of it to have a totally new cast lineup.

News
>
Music News
May 04, 2007 05:24:50 GMT
The late "Godfather of Soul" was commemorated on May 3, the day of what would have been his 74th birthday. Family members including son Daryl Brown vowed to continue the legend's legacy in music industry.

Daryl in particular is eager to tour with The Soul Generals, a band that backed his father for 2 decades. Playing guitar and taking the role as the frontman, he made the May 3 event the first show that the group does. The band also plans to play at New York's Apollo Theatre that marked James' first success in music back in 1956.

News
>
Music News
May 04, 2007 04:57:24 GMT
Singer spreads his wing by forming another band that is still anonymous. The new band is still searching for a proper name while giving first taste of their music in several US stages.

"We were 'the Little Death' until we realized that there are about five other Little Deaths out there and, as we live in a litigatious culture, we opted to avoid lawsuits and, thus, refrained from naming ourselves 'the Little Death,'" Moby revealed. The band has played its show in a fundraising event in New York and will launch their career further in a number of June shows.