News
>
Music News
September 24, 2008 07:06:05 GMT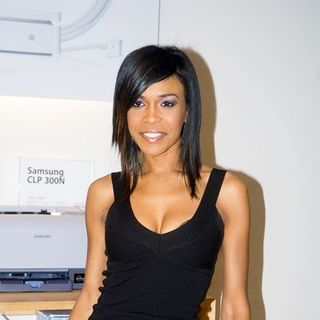 Former member of , has spoken out about her reluctance to reunite with the R&B and pop girl group. "I haven't heard anything about a Destiny's Child reunion. I'm focusing on me now and want to stand on my own two feet," the singer says.

The 28-year-old singer, furthermore, reveals that she is on the way of slowly building a strong basis for her solo career. "I'm definitely carving out my own niche. I don't look to them for anything. I've got a long way to go cos I'm starting over but I'm happy for it to build slowly," she adds in a statement.

News
>
TV News
September 24, 2008 07:00:19 GMT

On Sunday, September 28, the new season of "" will hit the small screen, and ABC have given four clips from the first episode. Entitled "Glass Houses", the episode resolves around the growing interest between Justin and Rebecca, and the internal problems faced within Ojai Foods Co. as well as other problems faced by the family.

The first clip shows Kitty talking to her husband Robert to discuss about the child adoption while finding the testimony letter sounding fake. Kitty later confronts Sarah about this on the clip four. Meanwhile, Sarah, Tommy, Saul and Holly are finding out ways to save the company from bankruptcy, with Tommy suggesting to cut some forces.

News
>
Movie News
September 24, 2008 06:39:03 GMT

The first TV spot for "" has been brought forward. The television promo outed firstly by Joblo teases fans with more heart-pounding footage. For those who have seen , some snippets from this video helps to find out the conclusion of the Pit and the Pendulum-inspired sequence and the fate of the man strapped below the sharp pendulum.

Though most scenes of this TV spot still highlight on the tattooed man like the previous clip, it manages to reveal brand new and never before seen clips. One of them reveals another deathly trap set by Jigsaw for 's character, Luba. Desperately attempting to escape alive, Luba who is tied in the neck to a thin piece of string yells out that it is not the time yet to the woman in front of her.

News
>
Celebrity Gossip
September 24, 2008 06:27:57 GMT

's recent hospitalization has been all over the news and new claim has emerged that he was rushed to the hospital for fear of stroke. TMZ which broke the report claimed that the star was brought to the emergency room at a hospital in Aventura, Florida on Monday, September 22 and because of that wouldn't be able to make a scheduled court appearance in Arizona related to his ongoing animal-cruelty and drug-possession case.

Bradford Cohen, DMX's lawyer, confirmed his celebrity client's hospitalization, but wouldn't confirm it was due to fear of stroke as Internet reports have claimed. "It was serious enough at the time but ultimately he should be OK," Cohen said in a statement.

News
>
Music News
September 24, 2008 06:09:02 GMT

Rapper will collaborate with 's vocalist in a compilation album to benefit Democratic candidate Barack Obama. Entitled "Yes We Can: Voices of a Grassroots Movement", the soundtrack album will be released in conjunction with Hidden Beach Recordings and sold to raise money for Barack's campaign until November 4.

Joining Kanye and Adam in single "Promised Land" is African-American spoken word poet, Malik Yusef. Meanwhile, other stars who will lend their voices to the theme songs collection include , who will sing "Signed Sealed Delivered" and who will perform "Pride in the Name of Love".

News
>
Celebrity Gossip
September 24, 2008 05:04:25 GMT
is wasting no time to confirm rumors that she's pregnant with twins, making an official announcement about it on her MySpace blog. In addition to the verification, she also reveals on her cravings, gratitude for the support that people have given her, and how she's feeling about the babies.

"Yes everyone, I can officially confirm that Tito and I are expecting twins!" she began her post. "I had my second ultrasound today and was greeted by two big healthy babies with pounding hearts. I can't even express the extreme serenity that came over me once I saw my children inside me. It has been my dream to have children for an extremely long time, and I truly feel like finally ... the time is right and god has blessed me. I have never felt more like a woman, or more alive."

News
>
TV News
September 24, 2008 04:53:25 GMT

FOX have provided two clips from tonight's (September 24) episode of "". One will see Booth and Bones discussing the case in a car while the latter drives and the second clip sees Jack and Zack also discussing the case with the latter solving one part of the mystery.

12 pieces of a dismembered body are found lying in a purple pool of water, except the head is missing. The team finds that the body belongs to Jared Addison, a science fiction writer who had several mental problems. With Sweets' help, several suspects are hunted down, however the team has trouble finding enough evidence with the victim's head still missing, that is until they turn to Zack for help.

News
>
TV News
September 24, 2008 04:51:37 GMT

With season 4 premiere lurking in the corner, FOX have let out a sneak peek into the new season of "" through a video preview. The footage exposes that Francine is packing her bag and planning on leaving the house. Then, it flashes back to the time when Haley went through her puberty and the chaos she put her parents into during the time. In the end, it is revealed that Francine's emotional state is triggered by the fact that Steve is going through puberty.

Season 4 of "American Dad" will be kicked off on Sunday, September 28, at 9:30/8:30c on FOX with the airing of episode 4.01 entitled "1600 Candles". The episode tells that Steve announces he is finally going through puberty. Having experienced the pains of having a teenager in the family, Stan and Francine put aside plans for Roger the Alien's 1,600th birthday and try to go through their fears with experimental medicine.

News
>
Celebrity Gossip
September 24, 2008 04:41:46 GMT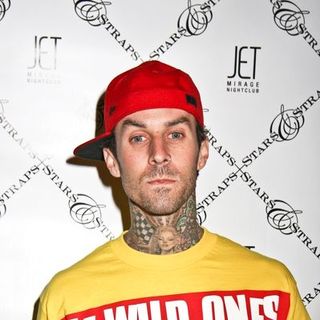 Surviving the and mourning the death of his assistant Chris Baker and bodyguard Charles Still, Travis Barker is staying strong and "trying to stay upbeat," his friend Bill Nosal has testified. "If you make it out of a crash of that magnitude, somebody's looking out for you," Bill told The Associated Press Tuesday, September 23.

It is reported that Travis has been undergoing multiple surgeries following the tragic incident that left him and DJ AM badly burned. His ex-wife is staying with him since the first hours she got the bad news.

News
>
Music News
September 24, 2008 04:40:55 GMT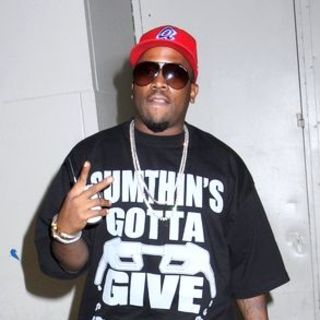 of reportedly decides to end his contract with Family Tree Entertainment. If the rumor were true, Big Boi will no longer be controlled by his longtime manager, Blue Williams who is also the CEO and founder of the Family Tree Group.

The gossip swirls even deeper with a claim that 's current manager, Jason Geter, has approached Big Boi and asked him to join Grand Hustle family. Unfortunately, there hasn't any words from Big Boi referring to both issues.

News
>
TV News
September 24, 2008 04:08:04 GMT

The promotional video for the forthcoming episode of sci-fi TV series "" has been put forward. Giving out glimpses into episode 1.04 which is entitled "The Arrival", the footage starts showing a suited man writing an unreadable text in his notebook. Then, it shifts to an explosion sequence in New York City after which a man-in-black reports through his phone that "it has arrived".

"The Arrivals" will deal with the team's investigation over a mysterious cylinder retrieved from the blasting scene completely unharmed and the disturbing events following. It is said that after Olivia uncovers an unbelievable commonality between disturbing events, Dr. Bishop takes matters into his own hands and Peter is forced into field duty.

News
>
Music News
September 24, 2008 03:46:58 GMT

have dropped a music video to support their first single "Take Back the City". Written by Gary Lightbody, the song is confirmed to appear in the rockers' upcoming fifth effort, "", which is expected to come out on October 28.

Reportedly directed by Alex Cortes, the music video starts rolling with a scene of a city view. Then, the band's members are shown wandering in the town at night and going on a sightseeing while performing the tune.

News
>
Movie News
September 24, 2008 03:27:40 GMT

has backed the foregoing report about the sequel treatment of hit 2007 comedy musical "". Sharing her insight on the matter to MTV News, the actress/hip hop artist stated that she has recently got an e-mail about the sequel saying, "I got an e-mail from people connected to the last movie. It said: 'Keep your ears peeled.'"

Further, the 38-year-old also mentioned that her character Motormouth Maybell will return to the follow-up movie alongside the other original characters and she is up for it. Though noting further that she doesn't have a clue on the possible storyline, she insisted that Adam Shankman and John Waters are developing the material. "I don't know what he's writing or what the concept is," she claimed. "But I'm glad they're doing another 'Hairspray,' and I'm glad he's writing it."

News
>
TV News
September 24, 2008 03:26:07 GMT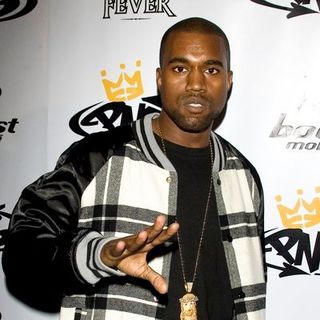 Together with Comedy Central, is developing a muppets show that has the essence of hip-hop. Deriving the idea from his where instead of appearing in person he uses his muppet version, the show is tentatively called "Alligator Boots" and is aimed to be premiered in 2009.

For the project, West has teamed up with fellow rapper Rhymefest and Comedy Central icon Daniel Kellison as the executive producers of the pilot that has reportedly been shot and will run for half an hour. The idea of the show is to have different celebrity hosting each episode, very much like the concept that was employed by the original Muppet Show. Kanye will host the pilot, and supply the music as well.

News
>
Celebrity Gossip
September 24, 2008 03:19:07 GMT
is coming out of the closet and finally confirms her long rumored lesbian relationship with . She didn't directly admitted that they're dating, but has been telling DJ Ted Stryker of the syndicated radio show "Loveline" on KROQ in L.A. Monday night, September 22 that she and Samantha have been together for a very long time.

Samantha was the first to have an interview with DJ Ted as she called in on the "Loveline" syndicated show to talk about the plane crash that involved and DJ AM last week. After she finished talking, Lindsay came on line. That was when DJ Ted asked the actress-singer, "You guys, you and Samantha, have been going out for how long now?" Lindsay laughed at first and said after a pause, "A very long time."