News
>
TV News
September 29, 2008 07:56:24 GMT

Sneak peek to "" 3.02 has been given attached to the season premiere on Sunday, September 28. Following the holiday, Kevin and and Nora are still in tension while Kitty and husband Robert get serious with their adoption process.

A social worker starts visiting the couple and attends a 'typical' Walker family dinner. Meanwhile, Holly is giving Rebecca the full access to her two million dollar trust fund, making Rebecca to question her mother's motif. Rebecca's romance to Justin also heats up on the couch. Holly, in the mean time, investigates a former Walker's 'secret'.

News
>
Celebrity Gossip
September 29, 2008 07:34:11 GMT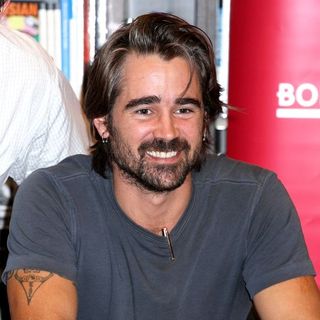 Dating English novelist Emma Forrest, is reported to have converted to her religion, Judaism. The New York Post's Page Six reports that the actor was seen at a party in West Hollywood wearing a chain with a Star of David pendant around his neck.

Farrell and Emma were seen attending a West Hollywood party for Heeb magazine at MBar earlier this month. It was during the event that he was spotted sporting the necklace, prompting rumors that he and Emma are getting serious with their love relationship.

News
>
TV News
September 29, 2008 07:18:44 GMT

The new season of "" has rolled in on Sunday, September 28 and a sneak peek of the next week's episode has been made available. Titled "We're So Happy You're So Happy", the episode promises more "lies, secrets, betrayal" and mysteries that get "juicier".

Lynette discovers her son, Porter, has a softer side, which she finds endearing; Gaby amusingly attempts to mask her demise in social stature; and the time has come for the men in Susan's life to meet. Meanwhile Bree begins to feel the pressures of balancing marriage and a career, Edie is reminded just how hostile the neighbors on Wisteria Lane can be, and a suspicious Mrs. McCluskey enlists Katherine's help to uncover more about their new neighbor, Dave.

News
>
Music News
September 29, 2008 07:04:19 GMT

Rapper reveals his desire to enter recording room with troubled singer . "I would love to work with her. I think she is a talented genius of an artist," he says.

Unfortunately, the rapper, who has gained entry to U.K. after due to "unresolved convictions", feels disappointed when the "Rehab" singer hasn't given him a call yet. "She won't pick up the DAMN phone but that's OK. I ain't mad at her," he adds in a statement.

News
>
Movie News
September 29, 2008 06:48:39 GMT

Becoming a hit in its native country, and transcending itself to U.S. audience, sketch comedy series "Little Britain" is heading to the big screen. The feature film, which is backed up by producer Simon Fuller, will present the characters played by David Walliams and .

A single story line will include many of the actors' notable characters such as teenager with horrible attitude Vicky Pollard, computer-obsessed Carol Beer and cross dresser in denial Emily Howard. "This was on the back burner while David and Matt concentrated on their American TV show, Little Britain USA. But they are both keen to get the project up and running," a source told Daily Mirror.

News
>
TV News
September 29, 2008 06:17:23 GMT

Preview of "" episode 1.05 is available. The HBO vampire series will on Sunday, October 5 rolls the episode called "Sparks Fly Out", presenting Bill and his memory flashbacks on the wartime incident that changed his fate forever.

Spurned by an exasperated Sookie, Bill ends up winning over Adele's church audience with his vivid recollections from the Civil War, though Andy and Bud remain suspicious. Sam tries to make the most of his opportunity with Sookie, though she's clearly not ready to commit. Ignoring Tara's rebuff, Lafayette convinces Jason to give vampire blood, aka "V juice," another shot.

News
>
Music News
September 29, 2008 06:14:49 GMT

When eliminated on the season 3 of "", stepped out with an exit speech, saying that something big out there had been waiting for her. "I don't know when or where or how, but God has something in store for me," she said at that time.

Two years later she proved it by landing the part of Effie White in a musical film called "" along side other big names such as , , and . The song, "And I Am Telling You I'm Not Going", that she performed on the movie, has been praised as "five mellifluous, molto vibrato minutes". Also as Effie White who sang the tune, Jennifer won Golden Globe Award as Best Actress in a Supporting Role. In addition, she won Academy Award for Best Supporting Actress for her big screen debut performance.

News
>
Celebrity Gossip
September 29, 2008 06:04:58 GMT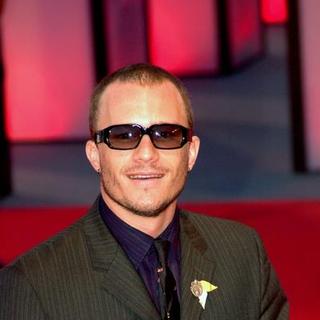 After months of closed court hearings, it is finally ruled that 's daughter, Matilda Rose Ledger, whom he has with then fiancee , will become the legal heir of his $2 million estate, Australia newspaper the Sunday Times reports. According to his father Kim Ledger, his late actor son's will originally had the asset divided up to his parents and sisters, but after further talk the whole family decided to give it up to the 2 year-old girl for her benefit.

Heath, who died on January 22, 2008 as a result of an accidental prescription pill overdose, gave away his entire estate to his parents and three sisters, Kate and Olivia Ledger and Ashleigh Bell, in a will he signed on April 12, 2003, two years before Matilda was born. The will left half of the estate to Kate, Olivia and Ashleigh with the remainder was to go to his parents, Kim and Sally Bell, after debts had been paid.

News
>
Movie News
September 29, 2008 05:10:54 GMT

One of the curiosities behind "" is unveiled through the release of on-set photos where Jason Voorhees is photographed without his mask on. The character portrayed by Derek Mears is shown for the first time with a badly-shaped face, the distortion he has to bear since he was born.

The courtesy of HorrorBid.com, is taken from the scene in a forest where there's also an old toppled bus. The horror movie remake has wrapped up its principle photography in Austin, Texas in June this year.

News
>
Music News
September 29, 2008 05:10:14 GMT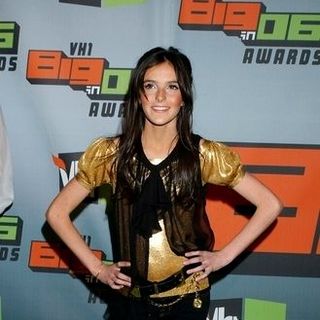 reportedly received a potential offer from music manager Johnny Wright to help boosting her singing career. "Johnny Wright, who has managed the and , has offered to help out Ali and guide her career," a source says.

However, Ali's mother named Dina Lohan was apparently unhappy with the possible arrangement and as a result, Ali refused to join Johnny's team. "We'll see if Ali's mom Dina will be into it. She wants full control and the full manager's fee for herself," the source explains in a further statement.

News
>
Celebrity Gossip
September 29, 2008 04:25:52 GMT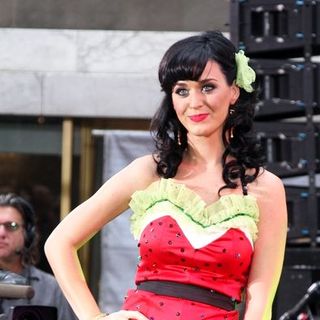 Becoming the latest celebrity to have her figure immortalized in plastic, is about to release a limited edition doll of herself later this week. The doll is similar to the one that is featured in the music video of her hit single "Ur So Gay", from her second studio album "."

New York-based toy manufacturer Integrity Toys, which produced the doll used in Katy's "Ur So Gay" video, has collaborated with the singer to create 500 special edition dolls in her likeness. The doll will retail for $49.99 and is expected to sell out in two days.

News
>
TV News
September 29, 2008 04:09:22 GMT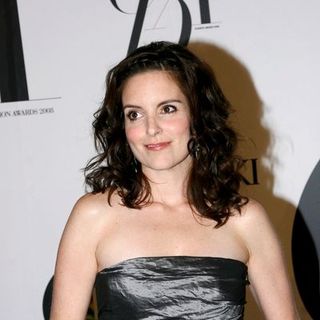 Striking while the iron is hot, has reprised her role as Sarah Palin in the September 27 episode of "". Wearing the similar pink suit that Palin wore while giving an interview to CBS' Katie Couric, earlier that week, Fey sat across pregnant actress who was there to impersonate Couric.

As the Republican vice presidential candidate, Fey was taking on the lack of Palin's knowledge on foreign affairs. When asked by 'Couric' how she would help to facilitate the democracy abroad, 'Palin' answered "Katie, I'd like to use one of my lifelines. ... I want to phone a friend." When 'Couric' told her that it was not how the interview works, Fey quoted Palin's frequent lines in an interview, saying, "Well, in that case, I'm just gonna have to get back to ya."

News
>
Music News
September 29, 2008 04:04:19 GMT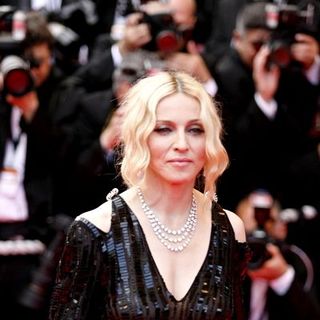 was fined by London's Wembley Stadium after the pop superstar finished her gig 40 minutes later than the planned show on September 11. As a result, the singer was asked to pay 50,000 pounds for every fifteen minutes she exceeded as a compensation for staying on beyond the venue's time limit.

"The concert was meant to start at 8.30 PM but Madonna didn't come on stage until 9.10 PM," a source said. "The gig ended at 11.10 PM, so she was quite a bit over. Her people knew about the possible implications for going over the curfew but this is a pretty hefty fine, even for Madonna."

News
>
Celebrity Gossip
September 29, 2008 03:47:53 GMT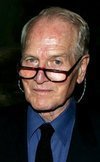 Daughters of have released a joint statement soon following his death, paying tribute to their late actor father whom they claimed as "devoted husband," "loving father," "adoring grandfather" and a "dedicated philanthropist." First of all praising their late father to have "played many unforgettable roles" during his entire life, the daughters said he "was a rare symbol of selfless humility, the last to acknowledge what he was doing was special. Intensely private, he quietly succeeded beyond measure in impacting the lives of so many with his generosity."

"Always and to the end, Dad was incredibly grateful for his good fortune," the statement continued. "In his own words: 'It's been a privilege to be here.' He will be profoundly missed by those whose lives he touched, but he leaves us with extraordinary inspiration to draw upon. During this difficult time, we ask for privacy for our family."

News
>
Movie News
September 29, 2008 03:28:20 GMT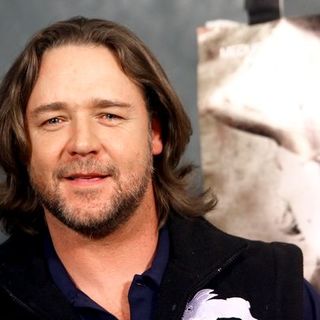 The casting of Universal Pictures' "Nottingham" is taking an interesting twist as two rival characters will be played by a single actor. who has been attached to the project playing as Sheriff of Nottingham, will take a double duty playing as the villainous Robin Hood as well.

Director Ridley Scott confirms the fact himself, telling that Crowe is "playing both". Although other details are kept for efficiency, Scott said that the dual roles would be "a good old clever adjustment of characters. One becomes the other. It changes."