News
>
Celebrity Gossip
August 04, 2008 08:10:28 GMT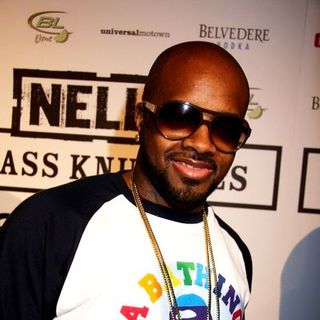 's annual So So Def Summerfest Weekend held Friday night, August 1 at an Atlanta nightclub was interrupted by a gunfire which turned its many attendees into fright. Sponsoring the festive, the music mogul said he's saddened by the incident yet feeling happy at the same time as none of his entourage got hurt.

Being held at Club Dreams at 3595 Clairmont Road, Dupri's third annual So So Def Summerfest Weekend was attended by a number of music figures, like , , , , , and among others. There were reportedly 3,000 other people attending the Friday night fun. It was sad to say though that the festivities turned ugly at around 3:30 A.M. Saturday, August 2 when gunshots rang out.

News
>
Movie News
August 04, 2008 07:52:18 GMT

Setting the record straight about his future "" project, acclaimed actor addressed earlier rumor circulating around the possible cameo of one particular superhero in the movie. Specifically, the "" star slammed speculation that Hulk may make special appearance in the sequel.

Talking to journalists during "" press junket on August 3, the 43-year-old simply stated "no" to a journalist's question whether Hulk will be included, without offering any explanation on why the green raging beast won't appear in the story. When being dug up further on other cameos' possibility, the Academy Award-nominated actor noted that he cannot comment on it stating, "I can neither confirm nor deny that. Honestly, nothing's set in stone right now".

News
>
Music News
August 04, 2008 07:36:19 GMT

Swedish pop group have made chart history as their 1992 album compilation "" lands at number one in U.K. Albums chart. The Official Chart Company said that being the fourth biggest-selling album and one of the top 40 worldwide with sales scanning 26 million copies since it has been released, the album becomes the oldest ever to reach number one.

The album becomes hit again after being used as soundtracks of successful musical film "" which is starring , , and . The film includes such hits as "Dancing Queen", "Knowing Me, Knowing You", "Thank You for the Music", "Money, Money, Money", "The Winner Takes It All", and "I Have a Dream".

News
>
Celebrity Gossip
August 04, 2008 07:27:05 GMT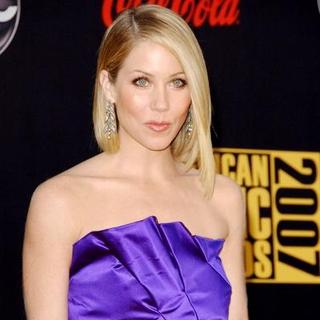 Sad story of 's life drama keeps going on. Losing her ex-boyfriend who died from an apparent drug overdose early last month, the actress is confirmed to have been diagnosed with breast cancer. A representative for her issued an official confirmation about that matter Saturday, August 2.

"Christina Applegate was diagnosed with an early form of breast cancer. Benefiting from early detection through a doctor ordered MRI, the cancer is not life threatening," the representative said. "Christina is following the recommended treatment of her doctors and will have a full recovery. No further statement will be issued at this time."

News
>
Movie News
August 04, 2008 06:59:56 GMT

Teenagers across the country have chosen their favorite celebrities in TV, film, music, sports and fashion and on Sunday, August 3, Hollywood celebrities gathered at the Gibson Amphitheatre at Universal Studios for the special event honoring the teens' favorites, the . While "Gossip Girls" and dominate the TV and music category respectively, winners on the movie category apparently varied.

The 2008 choice movie winners came from the last year's critically acclaimed movies, such as "" for choice comedy and "" for choice chick flick, to the recently released films, including "" which is named Choice Movie Action Adventure and "" Choice Summer Movie Comedy. Among all the victors, three in particular, "Juno", "" and "", brought home more than the others as they got double awards.

News
>
Music News
August 04, 2008 06:30:58 GMT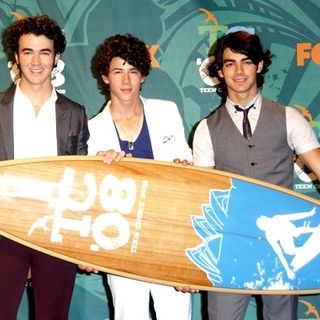 Grabbing six ceremonial surfboards in their hands, won almost all music categories in 2008 Teen Choice Awards. In the 10th annual ceremony taking place at Universal City's Gibson Amphitheatre on Monday (August 4), the band won Choice Music Single for "When You Look Me In the Eyes" and Choice Music as Breakout Group. In addition, the teen group have been crowned Choice Music Love Song for "When You Look Me", and Choice Music Summer Song for "Burnin' Up".

Meanwhile, the best collaboration of the year was won by featuring for the former's single "No Air". Other collaboration has been voted by teens as Choice Music Rap/Hip Hop Track. Beating other contenders is "Shawty Get Loose" which is 's song done with Chris Brown and .

News
>
Movie News
August 04, 2008 05:27:25 GMT

Predicted to be the one summer movie that could end ""'s reign at the box office, "" fell short on the materialization of the forecast. Screened in 3,760 theaters across the country, the Rob Cohen-directed movie debuted a spot behind the reigning champion "" sequel.

Despite losing the coveted #1 place on the three-days weekend box office, this -starring action fantasy shows its competitive side raking in an impressive $40.5 million, roughly around two millions less than "Dark Knight" which earned $42.7 million on its third weekend. Still, if compared to the last two "Mummy" movies, the new installment can be considered to be less successful, especially both of the first two secured the #1 spot and collected more on their opening debuts, "" with $43.4 million and "The Mummy Returns" with $68.1 million.

News
>
Celebrity Gossip
August 04, 2008 05:23:52 GMT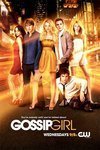 The full winners from all categories, including TV, movie, and music, of the 2008 Teen Choice Awards have been unveiled Sunday, August 3. Dominating the TV nominations with a total of 14 nods, CW's teen drama "Gossip Girl" leads the pack, winning 6 awards all at once. In addition to winning the Choice TV Show Drama award, the series also seizes the Choice TV Breakout Show award.

Its cast, meanwhile, also bring home several awards. is a double winner, taking home the awards for both Choice TV Actress Drama and Choice TV Breakout Star Female categories. The Choice TV Breakout Star Male is given to . wins the Choice TV Villain award, thanks to his role of Chuck Bass.

News
>
Music News
August 04, 2008 05:16:13 GMT

are in full scale launching the promotion of their upcoming album "". The album is the first that the band do without guitarist Casey Calvert who died several months ago towards the end of 2007. The tragic death indeed put some marks in the band but went on becoming their motivation to step deeper on the music ground. "It was especially weird for us at our first show back," said drummer Eron Bucciarelli. "We have had to come to grips with all this, but Casey will always be in our hearts forever."

"Fragile Future" will be released on August 5 and is dedicated in loving memory of Calvert. The track "Five Becomes Four" is especially made in tribute to Casey. "We spent two long years, in which we endured more than I ever thought was possible, lost our best friend and poured everything we had left into the making of this," the band announced on their MySpace. "We're more proud of this than anything we've ever done."

News
>
Celebrity Gossip
August 04, 2008 05:04:07 GMT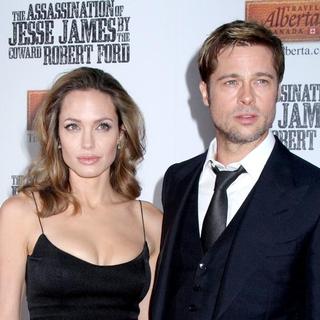 The photos are in. and debut their twins Knox Leon and Vivienne Marcheline on the new issue of People magazine, on newsstands Monday, August 4.

The proud parents and the babies are all pictured wearing matching white outfits, smiling on the cover of the publication which is accompanied with the tagline that reads "FIRST PHOTOS & INTERVIEW. Brad and Angelina Introduce The Twins! 19-PAGE FAMILY ALBUM". Pitt is seen on the cover hugging Jolie who's carrying the babies on both of her hands.

News
>
Music News
August 02, 2008 08:04:20 GMT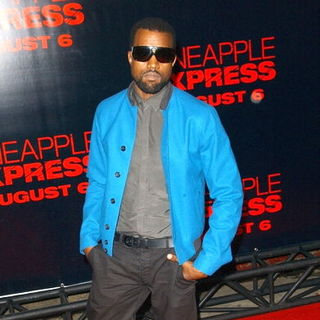 Rapper won't be the producer of ' new album. He recently said on his official blog, "I have not signed up 2 do Britney Spears music. Clarity post will be my new thing 2 de-spell all false rumors... short and sweet!"

There were rumors circulating that one of the musicians tapped to help Britney in her comeback album would be Kanye. Producer Taio Cruz spilled to the media, "The songs will be good - she has Kanye, Pharrell (Williams), and me doing tracks for her." He also added that the next record will be important for Britney's music career. "Her career is riding on this record so I need to sit down and talk to her to make sure she is ready," he added.

News
>
Movie News
August 02, 2008 07:50:31 GMT

Months after the Wachowski brothers-produced action movie "" has fallen into production in Germany, a behind-the-scene video has been unearthed. Appeared to be a tape from a German publication, the footages show the shooting of several action sequences as well as brief interview with its stars, and .

Displaying first a distant shot of a group of ninjas running in the middle of a road with cars speeding in both of their sides, the footage let out the combat between the three ninjas. This behind-the-scene look also exposes Rain's character covered in blood while running away from those who chase him.

News
>
Celebrity Gossip
August 02, 2008 07:31:01 GMT
Their young age, apparently, won't stop them from taking their love relationship to the next level. Following in the footstep of other celeb couple, and are about to shack up, living together in the same house.

The National Enquirer cited an undisclosed insider as saying, "They're rich in love - so they're ready to take the next step." The insider went on revealing that Vanessa has, during their recent vacation in the Turks & Caicos in the Caribbean, asked Zac to move out of his apartment and live with her.

News
>
Celebrity Gossip
August 02, 2008 07:19:15 GMT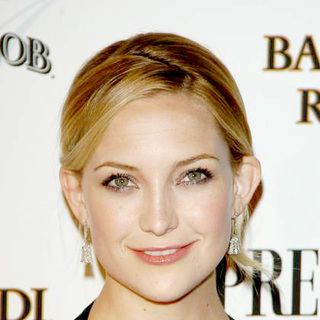 It appears that is going full-speed ahead on her romance as she's been spotted kissing her ex-husband Chris Robinson, less than a week after reports of her split from hit the net. The sighting has sent rumors spreading like wildfire that the former husband and wife are back on.

OK! magazine cited its "spies" as claiming to have seen Kate and Chris kissing on the street. The publication reports the actress arrived at Teteboro airport in New Jersey Thursday, July 31 with son Ryder, and they were met by Chris.

News
>
Movie News
August 02, 2008 07:18:04 GMT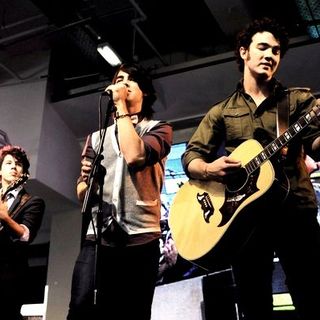 Back in May, words circulating on the Internet claimed that teenage singing sensation are following fellow teenage superstar ' footsteps in bringing their latest concert tour to the big screen. Months after that rumor spread, it has been revealed that their 3-D concert film entitled "" will come out in 2009.

Chronicling their latest tour promoting their third studio album "", "Burning Up Tour", the Bruce Hendricks-directed concert film has snagged a release date on February 27, 2009. Serving as the documentary of the tour, the film allegedly is going to feature the tour which had been kicked off on July 4 in Toronto and will be wrapped up on September 5 as well as the behind-the-scene footage exposing the life-on-the-road of the band consisting of Joe, Nick, and Kevin Jonas.