News
>
Movie News
July 19, 2007 07:29:01 GMT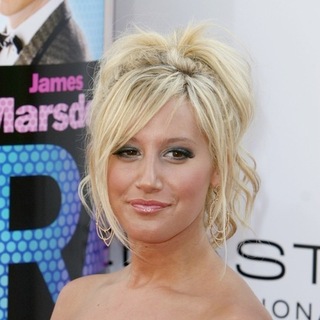 Set to become the next "High School Musical" cast member who steps into the big screen after , has delightfully revealed to MTV News that she is going to make her film debut in "Picture This" which is slated to start filming next month.

"It's a father-daughter movie, about a relationship where the daughter's getting more mature and older, and needing the dad to let go," the beauty explained.

News
>
Celebrity Gossip
July 19, 2007 07:20:11 GMT

is back on the dating saddle again. The American Idol judge has in a recent interview with "The Today Show" host Matt Lauer revealed the identity of her new boyfriend, it's restaurateur J.T. Torregiani.

Being asked on her love life during the Wednesday July 18th taping, Paula tend to describe her romantic life as "a horror movie." She admitted to have been dating someone though. "It's looking upwards," so Paula said when being asked on her romance with the new man.

News
>
Music News
July 19, 2007 07:09:41 GMT
Releasing the detail of their new album one by one, indie rock act has just announced the complete tracklisting. "" contains 11 tracks including first single "Hurricane".

Those making the cut in disorderly list are "In Between 2 States", "Hurricane", "Tokyo", "Airport Disco", "It's Not Your Fault", "The Outsiders", "Flying Over Bus-Stops", "Second Hand Stores", "In The Library", "Best Not To Think About", "This Is What I Sound Like".

News
>
Movie News
July 19, 2007 06:44:41 GMT

Extending his collaboration with Yari Film Group on the heels of the upcoming "", Rod Lurie has given his commitment to direct for the studio a new drama feature titled "", which centers on a D.C.-based female newspaper reporter who outs a CIA agent and gets imprisoned for refusing to reveal her source.

Pic is said to parallel the case of Valerie Plame, whose status as a CIA agent was exposed in the media following the publication of a New York Times article written by Ambassador Joe Wilson. Lurie, who also penned the script, is aiming to start production on the flick well ahead of Warner Bros. Pictures' untitled biopic of Plame that Akiva Goldsman is producing.

News
>
Music News
July 19, 2007 06:30:20 GMT
Punk band has just finished shooting their music video for "Island". The song is the first single from their new album "" which will be released July 31 via Virgin.

"Island" has been made available for listening on the band's MySpace and PureVolume pages together with title track. "Island" digital download can also be obtained from iTunes music store.

News
>
Celebrity Gossip
July 19, 2007 06:22:59 GMT
Newlyweds and are done with their honeymoon and they end up telling People how do they feel about it. And it seems that both of them have quite a different opinion about it.

As of Eva, she tend to describe her honeymoon as "so romantic", telling People "it was just the two of us. We were completely alone together. We didn't see people for days with the exception of room service bringing us food." Further she said, "It was great to be completely, 100-percent alone."

News
>
Celebrity Gossip
July 19, 2007 05:57:41 GMT

The case is closed and Melanie Brown is moving on with her life. The former Spice Girl has moved on from her ex-boyfriend and father of daughter Angel Iris, , and is planning to walk down the aisle with her new boyfriend Stephen Belafonte.

Brown split from Murphy last year and has since then begun dating film producer Belafonte. "He's the love of my life and I am going to marry him," the Scary Spice said in a statement, adding that "Stephen's been a godsend. Eddie hasn't been in touch once since I had the baby--it's unbelievable. But Stephen has been a tower of strength."

News
>
Music News
July 19, 2007 05:57:22 GMT

While awards for their 2005 effort "" are still warm, country duo are delivering their next treat. "" will mark their twelfth studio album that arrives October 2 via Arista Nashville.

Speaking on the sound of the record, Ronnie Dunn told Billboard, "This really is kind of like cowboys meet the Rolling Stones. There's a bunch of fun stuff on there. And it sounds different than anything we've ever done."

News
>
Celebrity Gossip
July 19, 2007 04:48:13 GMT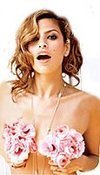 Jane magazine is offering readers a series of sexy snapshots in its upcoming "Body" issue. The publication is treating readers with sexy photos of famous female celebs, including the likes , , and pregnant .

Those ladies have agreed to bare all for the magazine's much anticipated "Body" issue, on newsstands Tuesday July 24th, as an attempt to promote Clothes Off Our Back, a non-profit charity which sells celebrities' gently worn clothing to benefit children's charities.

News
>
Movie News
July 19, 2007 04:40:13 GMT
Coming behind and , "" star has signed on to join both actors in the cast lineup of drama flick "", Variety has revealed.

A collaborative production of Eleven Eleven Films, Spirit Dance Entertainment, and Grosvenor Park Media, the project centers on four troubled people - a mortician, a suicidal ex-priest, a stripper, and an ex-con - brought together on Christmas Eve by a mixture of circumstances. Liotta will portray the fourth one, who has been released after a 25-year stretch and reaches out to his long-lost daughter, set to be played by Biel.

News
>
Music News
July 19, 2007 04:31:54 GMT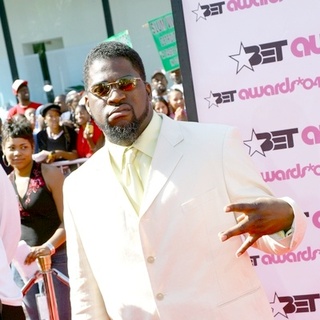 Rapper 's new single from his fifth studio album has got its video premiered on Yahoo!. The song titled "Speaker" that was initially named "9mm" is the first single pulled out of "".

"Speaker" is Banner's collaboration with , and who have all appeared on the new video. Both the single and the album's release date are yet to be determined.

News
>
Movie News
July 19, 2007 04:11:04 GMT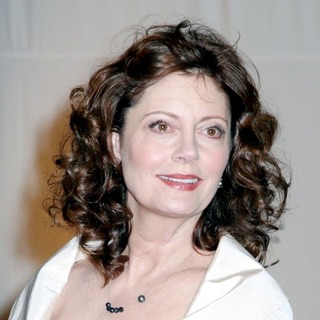 Stands out among a wide array of film titles set to be presented at this year's Toronto International Film Festival, Canadian dramatic feature "" has been chosen to be the closing movie for the event, which will take its last turn on September 15, 2007.

"We are proud that the festival now opens and closes with vibrant and high-profile Canadian films," fest co-director Noah Cowan remarked. "The inclusion of this powerful film reflects the robust nature of our industry."

News
>
Celebrity Gossip
July 19, 2007 04:03:44 GMT
is playing a very good trick to sell his just-released autobiography, "Heart Full of Soul". The American Idol's 2006 winner is planning for a book-signing at Davis-Kidd Booksellers.

Thanks to his "Snow Patrol" fans that Hicks can at last release the inspirational memoir, chronicles the time preceding his success on American Idol and explains the motivation behind his emergence as a star in the music industry.

News
>
Movie News
July 19, 2007 03:49:00 GMT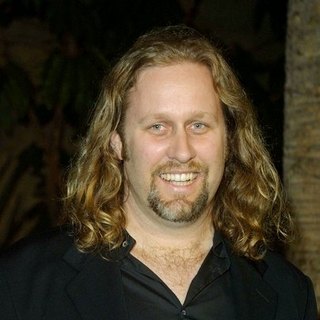 The second installment of "Silent Hill" film series could possibly face major change in its behind-the-scene crew lineup as scribe Roger Avary, who penned the screenplay for the first part, recently indicated his tendency to not reprise his role in the sequel.

Holding an interview with ShockTillYouDrop.com, the Canadian filmmaker clearly pointed out that he would not return to do "Silent Hill 2" should helmer Christophe Gans refuses to take the director's chair for the second time.

News
>
Celebrity Gossip
July 19, 2007 03:31:27 GMT

Their separation remains short-lived. and her British boyfriend Paul Sculfor are together again and were spotted shopping for baby clothes at the Petit Tresor boutique in Brentwood, Los Angeles.

If OK! magazine is to be believed, the pair was seen on Tuesday July 17th shopping for baby things at the exclusive boutique. "They were arm in arm. They were acting like a married couple while shopping for various baby-related items like cribs and changing tables," an eyewitness tells the publication.