News
>
TV News
January 01, 2009 04:21:37 GMT

Turning over the page, here are some TV shows opening a new chapter of their stories. Coming this midseason in the TV world are among others, the 13th season of "The Bachelor" and the highly-anticipated return of "Lost" and "24" that had suffered delay from the writer's strike.

In continuation to the first part of AceShowbiz's 2009 Midseason TV Guide, the second part brings out the shows that had wrapped their latest season either in last year's midseason or further back. The third and last part which will be published tomorrow, January 2 will focus on those that have had their runs since fall and are looking forward to finish it this midseason.

News
>
Movie News
January 01, 2009 02:06:02 GMT

Continuing about the upcoming movies in 2009, here AceShowbiz presents the second part of the two-part compilations of 2009 films. Built for those seeking for the ultimate thrills, movies listed here are mostly action films with age-restricted ratings which may not be suitable for general audiences.

Mostly are some of the highly-anticipated movies coming out next year, many compiled in this second part are either a remake or a sequel to its iconic predecessor, or even a live adaptation to popular manga or video game. Among Part II's selection are heart-pounding films, like "", "", "" and "".

News
>
TV News
December 31, 2008 09:21:39 GMT
Some networks have prepared in advance for the coming of midseason by lining up brand new shows to refresh their program while some rely on their popular series to continue spinning the number. Producers are racing to come up with new concepts of reality shows as well as new stories that can thrill and advance above others already available.

Those looking forward to what January 2009 brings can take a look at the list of fresh shows below. Second and third part of the 2009 Midseason TV Guide will be published on January 1 and 2 respectively. The second part will focus on the shows opening a new season while the third compile those returning to the screen after the winter holiday.

News
>
Music News
December 31, 2008 09:17:06 GMT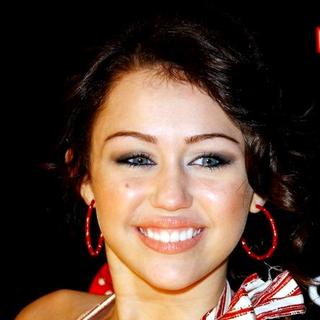 will be spending new year's eve by making a live performance inside the gymnasium of Beckman High School in Irvine, California. "We are all so excited! We have been practicing all day," Allie Sanchez, one of Beckman students who will perform on-stage as her backing dancers, told .

Previously, MTV held a contest for high schoolers to win a new year's eve show with Miley as a musical guest. Alison Kaprielian, a senior who tirelessly work for the Pink Ribbon Club for breast cancer awareness has won it and she has given her school a lifetime experience of hosting Miley-headlining concert.

News
>
Movie News
December 31, 2008 08:55:43 GMT

As we step out from the year 2008, let's move forward and see what the new year has in stores in regards to movies worth to be waiting for. Seeing the versatility of the films coming up, AceShowbiz prepares two-part compilations of films coming out in 2009. Part I gathers movies designed for those looking for just entertainment, while Part II compiles films for those seeking for the ultimate thrills.

In this part, AceShowbiz presents a list of movies which majority can be enjoyed by everyone in the family. Fascinating movies with various genres from the romantic comedy "" to the highly-anticipated teenage fantasy "" can all be found here. In the meantime, Part II can be expected to be published tomorrow, January 1.

News
>
Celebrity Gossip
December 31, 2008 08:34:31 GMT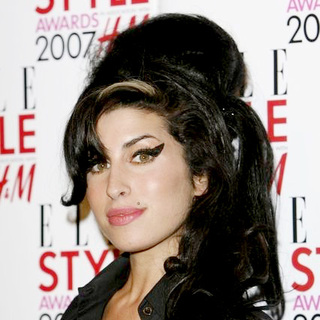 During her stay in St. Lucia for some relaxing time, has reportedly become "extremely close" to a male worker in the resort. "He seems to be really easy going and funny, which Amy loves," a source told The Sun about her mystery man, who played Santa at her hotel.

"She seems smitten. She slopes off with him whenever she can and they have been inseparable since meeting," the source shared further to the publication. "They are about the same age and from what everyone has seen there is no doubt they have hit it off. Amy follows him around like an elf."

News
>
Celebrity Gossip
December 31, 2008 07:50:09 GMT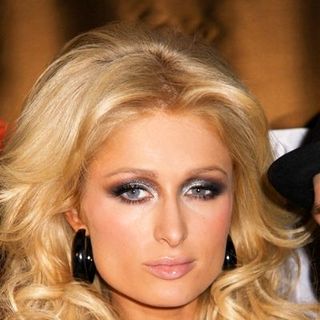 Reportedly spending lots of cash during a shopping trip in Australia with her sister as well as her new BFF Britney Flickinger, gets harsh critics from social workers in the country. She is rumored to spend $140 per minute in Melbourne's upmarket boutiques.

On that matter, Tim Costello, head of World Vision Australia, an organization devoted to securing basic necessities for Third World countries, says that the money Paris has spent can help the poor in Africa and Asia. "In World Vision terms, $5000 would ensure that a village of 2000 people in Africa or Asia would have clean water for the rest of their lives," he said.

News
>
Music News
December 31, 2008 06:52:25 GMT

A music video aimed to support a charity single called "Save a Life", performed by so-called & Friends, has made its way out. Directed by Jay Will, the video has and among others as cameos.

The Carleene Samuels-produced video shows the musicians standing behind the microphone in the studio singing to the song. At some points, it is intercepted with a capture of doctors and nurses helping patients in a seemingly to be a children hospital. It also features a scene showing several children standing behind a piano desk and strumming some riffs.

News
>
Celebrity Gossip
December 31, 2008 06:25:07 GMT
Sean "" Comb is offering free safe-home rides for New Yorkers on new year's eve. The rap mogul and Ciroc premium vodka team up with New York's Taxi & Limousine Commission to distribute $15 debit cards that can be used for single taxi ride.

"New York is the world's most iconic New Year's Eve city," Diddy explained to New York Daily News concerning his decision to pay the cabs' fare. "So let's lead by example and show everyone that a sophisticated holiday celebration doesn't just end when the ball drops, but when everyone gets home safely."

News
>
Movie News
December 31, 2008 06:22:48 GMT

While the distribution right is still hanging on a balance, "" unveils a new featurette that has director Zack Snyder on commentary. Snyder, who also directed the epic drama "", gives his insight on why "Watchmen" the comic is one of the things he wants to lift as a live-action movie.

Snyder also shares deeper his knowledge of each character including Nite Owl, Rorschach, Silk Spectre and The Comedian. The footage not only presents the close up look to each of the heroes and their dilemmas, but also some never-before-seen scenes.

News
>
Music News
December 31, 2008 05:02:18 GMT
' planned live show on new year's eve is predicted to cause potential "mob scene" and New York's police department is worried about it. Regarding their fear, police officials have reportedly conducted a meeting with producers of the show to discuss the matter.

"...They're now planning on using extra [security] men for support," a source reveals to People about what the police have prepared for the show. "It's going to be crazy because everyone will be in Times Square to watch them perform on the show."

News
>
TV News
December 31, 2008 04:59:53 GMT

To bridge the gap between "" 6.12 to the next one, The CW have released a webclip for the episode that returns January 5. In "Things a Mama Don't Know", Nathan receives a good news on his basketball career and shares it with Jamie.

Meanwhile, things are looking not so good on Peyton's side. She receives some startling news that she must share with Lucas, who while still in LA, discovers that Julian has been keeping another secret regarding the movie. Also, Nathan struggles in a new professional environment and Brooke's search for runaway Sam forces her to confront her own feelings about the night of her attack.

News
>
Celebrity Gossip
December 31, 2008 04:21:59 GMT
is heading up to Texas to accompany boyfriend after his collapse in the shower. A source told people that she "got on a red eye flight right when she found out, and arrived at 5 A.M. [that] morning" as soon as she heard the news.

Tony Romo created a frantic scene when he was found collapsing in the shower after Dallas Cowboys was beaten by Philadelphia Eagles during a Sunday night intense match on December 28. He said that he fell because he got "a little banged up."

News
>
Movie News
December 31, 2008 04:00:53 GMT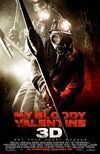 A new clip, courtesy of MTV.com, has been brought out to give viewers a first peek into Lionsgate Films' "". Taking the chasing scene in an old mine, the clip shows ' character, Tom, gets caught by the maniac killer's pick. The ending of the clip provides as the moving scene of the movie's poster.

Taking the story of Valentine's Day Massacre stemming from a tragedy that happened 10 years before, the movie directed by "Scream" editor, Patrick Lussier, follows Tom who is haunted by the fault he did in the past. Tom was an inexperienced coal miner who caused the death of 5 men. But one survived the accident and woke up from his coma to get a revenge. Armed with a pickaxe, he set out on a killing spree that disturbs the peace of Harmony.

News
>
Music News
December 31, 2008 03:34:11 GMT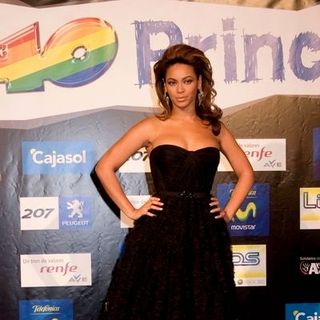 has reportedly received a leftover single, which is originally Jon McLaughlin's song called "Smack Into You". She then includes the track on of her third studio effort "", which has been outed since November 18, with a changed title "Smash Into You".

"Smack Into You" was rumored to be written for Jon McLaughlin's second studio album "Ok Now". The song has reportedly been performed throughout his summer and fall tour but it ended on the scrap pile when his album was finalized. To avoid a waste, it was then presented to Beyonce Knowles.