News
>
Movie News
June 24, 2008 04:28:33 GMT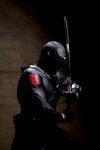 It looks like the upcoming live-action film based on the Hasbro's toy lines of action figure won't be known as simply "G.I. Joe". Moments prior, online publications have gone beserk over the possible fact that the Stephen Sommers-directed movie maybe given a subtitle and thus called "".

Though no official announcement has been made by the production house of the new title of the movie, a teaser poster for the tidbit has popped up at the Cinema EXPO in Amsterdam, Netherlands and in it, it is revealed the full title of the upcoming action movie. The poster which has been outed first by and can be seen below displays fully costumed as Duke and sporting what looks like to be a sniper gun on his hands.

News
>
Celebrity Gossip
June 24, 2008 04:13:48 GMT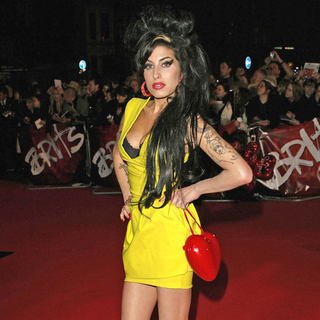 Much contrary to his earlier confirmation that his singer daughter has contracted a lung disease, emphysema, which is a progressive lung condition which ages the lung's prematurely and leaves sufferers struggling for breath, Mitch Winehouse stepped forward with a clarification of his earlier remark. Modified the statement he made in an interview with The Sunday Mirror, which was published Sunday, June 22, the man emphasized that Amy is suffering from an early stage of the disease and is responding well to treatment.

In an interview with BBC 1 Radio on Monday, June 23, Mitch said "Amy really hasn't got emphysema, there's traces of emphysema. Obviously, if she doesn't quit smoking, it's going to get worse, like everyone else ... with patience, her lungs will recover completely." He continued adding, "But with no more inhalation from smoke of any kind, she'll be absolutely fine. That's the extent of her medical problems."

News
>
Music News
June 24, 2008 03:54:57 GMT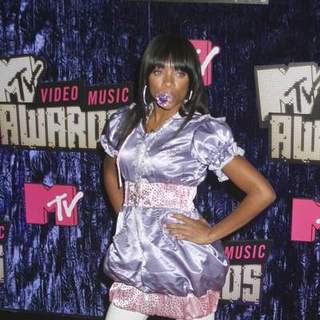 Female rapper revealed the reason why her debut album "" only debuted at #25 on Billboard chart and was only sold about 19,000 on its first week. Speaking to Rap-up.com, Mama stated that her record label was the reason behind it.

On the interview Mama said that she was disappointed with the way her label Jive Records handles her debut LP promo. "I'm very disappointed in my label, Jive Records, for not promoting my record properly. I'm not a rapper first and foremost. I'm the birth of hip-pop. I'm an innovator and everything that I do is fresh. When you have something so new and fresh in your hands, you're supposed to know what to do with it," she said.

News
>
Movie News
June 24, 2008 03:52:14 GMT

Another spoof genre movie "" is about to set its foot in theaters nationwide this summer, but before it happens, the 20th Century Fox have presented future audience with a teaser trailer to the film. The nearly one and a half minutes video teases comedy movie lovers with many ridiculous footages from the tidbit.

Though the teaser doesn't help in giving any clues of what the story would be, viewers can see that this film lampoons many blockbuster movies from "" to "", pop culture icons including Hannah Montana, and many more. It also displays Iron Man gets crushed by fallen cow, Incredible Hulk loses his shorts in the middle of the street and Juno faces Carrie Bradshaw and slaps her repeatedly using Zohan's feet slapping method.

News
>
Celebrity Gossip
June 24, 2008 03:34:15 GMT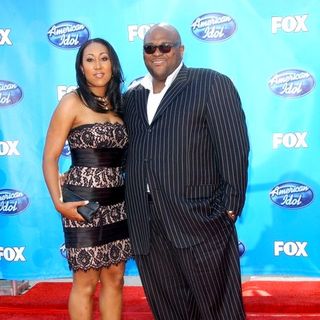 has gotten one step closer to tying the knot. The second-season American Idol champion obtained a marriage license Monday, June 23 in Alabama, People reports.

Studdard, 29, and his fiancee Surata Zuri McCants, 30, arrived at the Shelby County Probate Office in Birmingham just before noon. The pair filled out the paperwork and walked away with their license, a source informed People.

News
>
Music News
June 23, 2008 09:28:29 GMT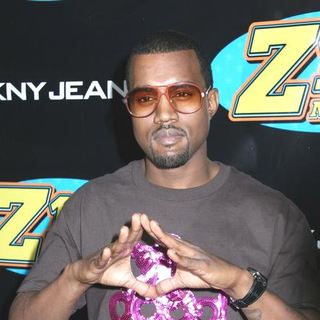 has decided to shout out his statement regarding recent feud between and . On his , Kanye wrote that despite he has nothing against Ice he fully backs and supports Soulja.

Answering Ice-T's statement that said Soulja killed hip-hop, Kanye said, "Soulja boy is fresh ass hell and is actually the true meaning of what hip hop is sposed to be. He came from the hood, made his own beats, made up a new saying, new sound and a new dance with one song." Also adding, "He had all of America rapping this summer. If that ain't Hip Hop then what is?".

News
>
Movie News
June 23, 2008 09:19:49 GMT

In the '80s, the movie version of "" has been brought to the big screen and has boosted the career of . Now, a newer version of the heroic character will be once again brought back to the theaters, but before it even falls into production, the movie appears to be facing some problems with news over its script re-writting surfacing.

Reportedly, the script to the Nu Image/Millennium Films' project is currently undertaking another round of re-scribbling. To do the job, screenwriters Thomas Dean Donnelly and Joshua Oppenheimer have been brought in. It has been said that the script has played a key factor for further decisions, including the signing of its director.

News
>
Music News
June 23, 2008 08:53:43 GMT

It seems that is taking the Nelson Mandela's 90th birthday concert as an important and prestigious event as despite her poor health condition she is still eager to play there. According to the latest news Amy decided to keep playing because she doesn't want to disappoint her fans and also Nelson Mandela himself.

In order to keep anything bad happens to her at the event, set to be held on June 27, reports said that a special St. Johns ambulance crew will be on stand by for her at the concert. Not only that, Amy's backstage area will also include a hospital suite with a massage bed and paramedics.

News
>
Movie News
June 23, 2008 08:42:59 GMT

Gory horror film "" has had its sequel "" released back in the summer of 2007 and though still gaining profit from the screening, the second film was pretty much a disappointment. Hence, though there was a talk of third film prior to the release, it went silent after that. Still, that doesn't mean that is the end for "" since recently the talks on the matter resurfaced.

Latest report coming from the third movie project suggested that early talks for "Part III" have officially begun. And, the first confirmed story released stated that Eli Roth, the man behind the first two films won't return to either direct or write the script for the project. There is no word yet on whether he will return to still produce the film or not, or on whether the film will be released in theaters or straight to DVD.

News
>
Celebrity Gossip
June 23, 2008 08:15:53 GMT
Former singer Lee Ryan is set to become a first time father. He has admitted to have impregnated a female fan of him and they are planning to get hitched.

Lee began dating a female fan, named Samantha Miller, 20, after she posted a number of saucy snaps of herself on his MySpace.com webpage. It was since that time that he has fallen head over heels for her. "He described the pictures as 'well hot,'" a friend told the Sunday Mirror, adding that the male singer immediately asked her out on a date.

News
>
Music News
June 23, 2008 07:57:48 GMT

It looks like ' fans won't be seeing the pop singer performing on the stage this year after the singer stated that he won't be touring anytime soon. According to reports, the British singer confirmed that news on his blog, stating, "The more time I'm spending away from public life, the more I like it. There definitely won't be a tour any time soon".

Moreover, on the blog the singer also wrote that he is planning to release a new album in 2009 and once again insisting that his fans won't be able to catch him on stage. "I might put the B-sides to the next album out first online. Then put an album out in 2009 which means you won't be seeing a lot of me on stage."

News
>
Movie News
June 23, 2008 07:32:06 GMT

Fans have gotten their share of seeing and portraying their parts in the upcoming "" through the character posters released earlier. Still, besides the two of them, there are other beauties taking parts in the adaptation movie, including and . Now, fans can get a glimpse to the two latter actresses as Dr. Ellen Dolan and Lorelei Rox through the newly released character posters with a special feature included.

In support for the promotional campaign for the adaptation film, have presented fans with a full quintuplet poster set of "Spirit" femme fatales. And, to make things even more interesting, each of the posters has something to say based on the letters written on the girls' cheek, such as "Do I look like a good girl?" by Mendes as Sand Saref, "On your knees then..." by Johansson as Silken Floss, "Come to me...Lover." by King as Lorelei or "Keep the mask on..." by Paulson as Ellen Dolan. What fans need to do is to move the their mouse over each of the character poster and the lines will be spoken out loud for them.

News
>
Music News
June 23, 2008 06:57:43 GMT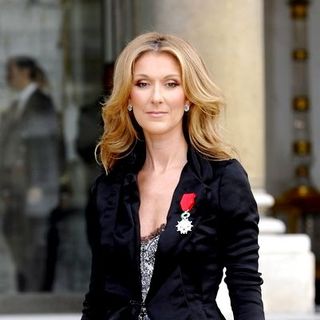 's cover song has just been voted as the worst cover version sung by professional musicians according to a poll at Total Magazine. The song, that is being considered by the magazine as a "musical offense", was Celine's cover of legendary rockers 's "You Shook Me All Night Long".

The pop diva's cover of AC/DC was never actually released as a single, but it was performed by Celine along with at a gig in Las Vegas in 2002. Stating the reason that makes the singer's version of "You Shook Me All Night" is the worst ever, Total Guitar's editor, Stephen Lawson said, "The number one worst cover song -- Celine Dion covering AC/DC -- is sacrilege. The best covers are unlikely choices and they do something radical."

News
>
Celebrity Gossip
June 23, 2008 06:51:39 GMT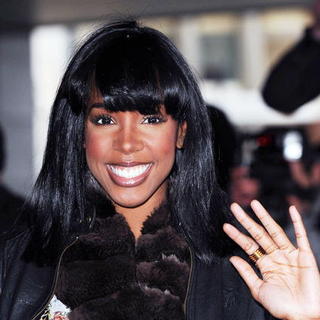 Was appointed as the official 2008 ambassador for the MTV "Staying Alive", the foundation works to empower young people to protect them against AIDS, is quick to give her new duty a kick off. The R&B singer makes use her star-power for good, took a public stand and had herself underwent an HIV and AIDS test in Africa last week.

Rowland arrived Thursday, June 19 at the Kenyatta Hospital in downtown Nairobi, Kenya, to get tested for the illness, which is rife in the Kenyan capital, in a bid to raise awareness of the deadly diseases among the country's young people particularly, and in an attempt to dissolve the stigma surrounding the illnesses specifically. She took the test alongside 22-year-old Kenyan John Ngugi, who admitted to be feeling grateful for having the test alongside the famous figure.

News
>
Movie News
June 23, 2008 06:33:13 GMT

These two Hollywood actors, and , have cemented their names in Hollywood by delivering one high grossing action movie after another. One is known for his famous catch phrase "I'll be back" and the other popularized the front steps of the Philadelphia Museum of Art in Philadelphia, Pennsylvania internationally as the Rocky Steps. Still, throughout their yearly career, they never once share the same screen, but that's about to change.

In an article by Times Online, it is unveiled that the two sixty-something actors are going to work together in a high profile Bollywood movie by the name of "Incredible Love". The current Governor of California and the "Rocky" series star will be appearing alongside Indian stars, Akshay Kumar and Kareena Kapoor. Apart from the rumor that they are joining the project, it is still unclear what part will each of them portraying in the Sajid Nadiadwala-produced feature film.