News
>
Movie News
August 08, 2007 08:42:58 GMT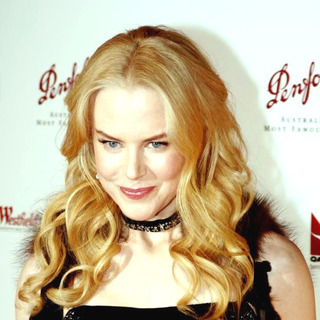 List of big screen stints has to undergo seems to get longer day by day. Already had six film projects to be conducted for few years ahead, the Australian beauty is now adding a new one on the plate, which will be a remake of Colombian horror film "Al final del espectro."

Rights to make the Americanized version of the flick reportedly has successfully been secured by Universal Pictures with an aim to get developed at the studio as both a starring and producing vehicle for Kidman. The original's helmer Felipe Orozco is confirmed to direct, this time from the script written by Fernley Phillips, who last penned "" for New Line Cinema.

News
>
Movie News
August 08, 2007 08:34:52 GMT

After all the many genres, it's now time for TV based movie. In the wake of the successful summer blockbuster "" and in the anticipation of the movie's finale, producers Adrian Askarieh and Daniel Alter are both teaming up to bring TV series "Jonny Quest" into big screen adaptation with the intention to make it as the next big family thing.

"Jonny Quest" was a popular 1960s science fiction animated television series produced by Hanna-Barbera Productions, and created and designed by comic book artist Doug Wildey. It follows the adventures of a young boy who accompanies his father on extraordinary adventures investigating scientific mysteries.

News
>
Music News
August 08, 2007 08:16:14 GMT
2007 Teen Choice Awards has begun taking shape with the announcement of its two performers. and are set to the the ninth annual award that is broadcast on Fox live August 26 at 8 p.m. ET.

Both acts are going to perform the first single from their new albums. Kelly will sing her much-criticized 'Never Again' while Avril will deliver her hit 'Girlfriend'. The latter is nominated for 'Choice Music:Single' category, competing with 's 'Umbrella' and 's 'The Sweet Escape'.

News
>
Music News
August 08, 2007 07:51:29 GMT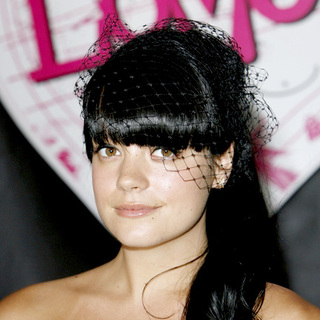 was reported denied entry to U.S. for her recent London arrest and was being held at a Los Angeles airport for a few hours due to problematic working visa. Allen's Manager Neale Easterby confirmed that there was a halt but denied that the singer is banned from entering U.S.

"It's rubbish. There's no story, it's all good," Easterby told Billboard.com. "She's in Las Vegas right now, and she will be there until Thursday shooting a video with Common and for 's track "Drivin' Me Wild."

News
>
Movie News
August 08, 2007 07:45:50 GMT

Just released comedy flick "" in theaters, Paramount Pictures has already come up with a new one of the genre.

According to Variety, the studio is about to develop "" based on the spec comedy by Amy Snow of which rights it has optioned. Story centers on three down-and-out pals looking for a shortcut to riches who flaunt their youthful assets at a charity auction in hopes of becoming kept men.

News
>
Music News
August 08, 2007 07:13:49 GMT

British group has slipped in to skin-tight suits for the video of their aptly-titled new single 'Sexy!No, No, No'. The girls wear the black PVC catwoman-like wardrobe with eye-liner heavy make-up to employ futuristic theme.

At one scene the girls are presented in the middle of a room with strings criss crossing which they carefully try not to touch, very much like ' spy act in 'Entrapment'. "It's edgier than anything we've done before. The video is very arty," member Sarah Harding said of the video concept.

News
>
Movie News
August 08, 2007 07:01:33 GMT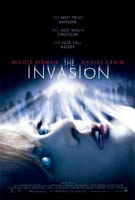 Not satisfied yet with the recent four TV spots launched for Warner Bros. Pictures' forthcoming ""? No need to be sulky for has delightfully brought an exclusive extended sneak peek for the movie online by now.

Clip depicts the scene in which Carol Bennell, played by , tries to fling bad guys from her car and out-drive the police.

News
>
Music News
August 08, 2007 06:43:29 GMT
' new single 'Delivery' was premiered on a British radio on August 6, during Zane Lowe's Radio 1 show. The song is slated to be the first single pulled from the upcoming studio album.

Lowe also confirmed the band's second album be titled '' and lead single 'Delivery' will be released physically on September 17.

News
>
Celebrity Gossip
August 08, 2007 06:41:11 GMT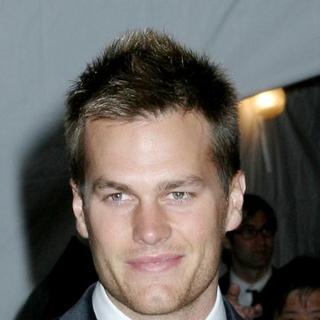 Patriots quarterback is good at choosing fashion to wear. The football player has topped Esquire magazine's fourth annual Best Dressed Men in the World list, ranked at the No. 1 spot. "He's managed to learn to keep it simple. He's got a tailor who makes his clothes fit really well, and he always looks like he's put a little thought into" his dress, says associate editor Richard Dorment of the athlete.

Tops the list, which appears in the September issue of the publication, the hunk besting the likes of and whom both rated 2nd and 3rd respectively. The full list of Esquire's Best Dressed Men in the World of 2007 also includes some businessmen, including hotelier Andre Balasz who is ranked 5th and Ferrari president Luca Cordero di Montezemolo who is at the 9th spot.

News
>
Music News
August 08, 2007 06:14:14 GMT

The full tracklisting and cover art of 's highly-anticipated album '' have been exposed. The September 11 album went details on U.S. iTunes where its pre-order is readily available.

The album cover presents the cartoon head of a brown bear sporting West's signature white sunglasses on a blue background. The 15 tracks, as promised feature big collaboration from , 's , , and .

News
>
Movie News
August 08, 2007 05:58:39 GMT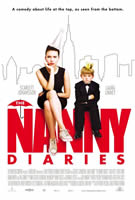 While waiting the arrival of "" in theaters nationwide late this month, there's something that fans of romantic comedy genre should really do in the meantime: have a fresh look on two new clips taken from the movie on the net.

The same as posted on , both clips can be viewed via . One is labeled "Open the Door" clip and runs slightly above half a minute while the other, titled "Under Fairy Tale", is much longer, running about 6 minutes 55 seconds.

News
>
Music News
August 08, 2007 05:18:09 GMT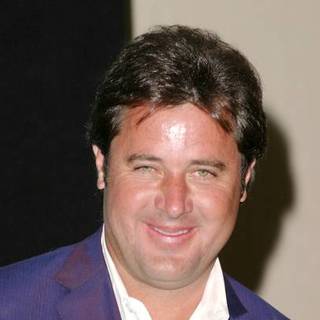 Three country icons have been selected to be the inductees of this year's Country Music Hall of Fame. Musician , singer-songwriter Mel Tillis and TV personality Ralph Emery are all slated to attend the induction ceremony in October.

The trio were chosen by Country Music Association's Hall of Fame Panel of Electors that has 300 members appointed by CMA boards of directors. Their names were announced on Tuesday (August 7) by Brenda Lee, Barbara Mandrell and Hall of Fame director Kyle Young, who were also celebrating Tillis' one-day-ahead 75th birthday.

News
>
Celebrity Gossip
August 08, 2007 04:18:33 GMT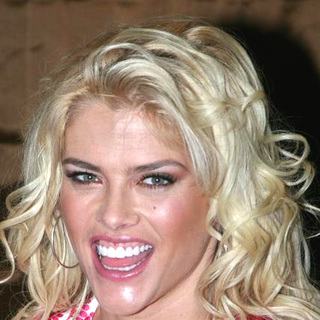 Getting bored with already? Say it isn't so. The late Playboy Playmate made headlines all over again with the appearance of a videotape documenting her boob job.

Los Angeles Superior Court Judge Mitchell L. Beckloff has on Friday August 3rd granted Smith's former attorney and executor of her will, Howard K. Stern, a temporary restraining order that prevents the release of the videotape, which is widely believed to be taped without Smith's consent.

News
>
Movie News
August 08, 2007 04:16:25 GMT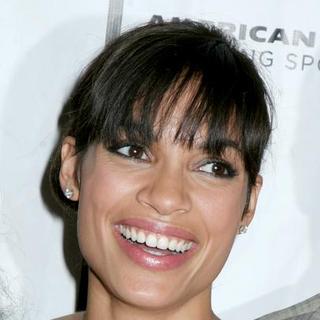 Kevin Smith should probably be flabbergasted by now knowing that he won't have his primary wish granted on getting his "" star boards his new writing-directing project "."

Dawson has just pointed out to MTV that she does not think she can really be part of the movie due to her commitment to "", the new thriller flick from "" maker D.J. Caruso. Smith recently was noticed to be more than keen to have the actress in the comedy, even admitted to have written the part of Miri specifically for her.

News
>
Movie News
August 08, 2007 03:45:53 GMT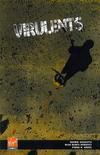 Previously directing war movie "Behind Enemy Lines" and horror flick "", John Moore is now mixing both genres into one in his newest film project.

That's right, the Irish filmmaker is about to make "" based on the Virgin Comics graphic novel about a ragtag group of soldiers who stumble into a nest of vampire zombies. The soldiers, some from an American military unit, some from an Indian military unit, are depicted to be in search for a lost patrol in Afghanistan when they cross path with the blood-thirsty creatures.