News
>
Celebrity Gossip
July 04, 2008 08:14:37 GMT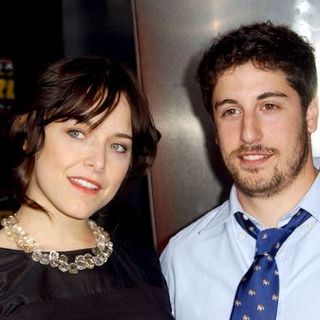 Have officially tied the knot in a quickie ceremony in April, and Jenny Mollen are planning a second wedding. The husband-and-wife tell In Touch Weekly that they're planning a proper ceremony in Napa Valley, California next month.

"We're doing everything all screwy. We got married, just the two of us, and then decided to do a second ceremony," so Jason told In Touch at the Verizon Palm Centro launch party in L.A. last Thursday, June 26. The wedding is planned to be equally nontraditional.

News
>
Music News
July 04, 2008 08:01:49 GMT

New rumors spark in the press regarding 's upcoming album, claiming that one of the songs on the LP will feature a collaboration between her and . It was said that the pair will team up in a song titled "Wherever You Go".

The news sparks after Lily and Lindsay were spotted having dinner together sometime along with the Hollywood babe's rumored girlfriend Samantha Ronson. Unfortunately there are no confirmations yet from both singers stating whether the news is true or not.

News
>
Movie News
July 04, 2008 07:51:18 GMT

In March, "G.I. Joe" fans were given the chance to see the Hasbro's action figures in real life when Paramount Pictures revealed characters stills of "" and through them, it is confirmed that Cobra leader, Destro, is being depicted by Christopher Eccleston. Yet, recently some publication have posted an interesting news regarding the particular character.

Broken out by HissTank.com, report coming from their source at the European Cinema Expo on the casting for Destro suggested that the bad guy has two actors filling in, Eccleston and David Murray. "It would seem that David Murray the original actor picked to play James McCullen AKA Destro is still indeed set to play Destro in the G.I. Joe Movie 'Rise Of Cobra'," Hiss Tank wrote.

News
>
Celebrity Gossip
July 04, 2008 07:14:21 GMT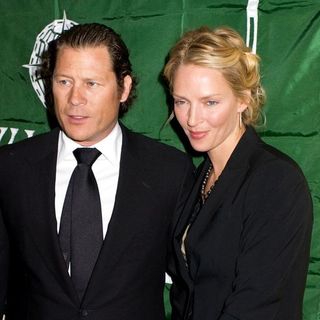 is wasting no time celebrating her engagement to financier boyfriend Arpad "Arki" Busson. Their engagement was confirmed by her representative last week and the couple were quick to invite their A-list friends to a lavish engagement party held at his London home Tuesday, July 1.

Held in a white marquee at Arki's Kensington home, the garden party attracted a host of celebrity guests, including , and her husband Arun Nayar, socialite Jemima Khan, and partner David Furnish, and wife Trudie Styler. Other famous guests at the bash included Topshop owner Philip Green and artist Damien Hirst.

News
>
Movie News
July 04, 2008 07:02:43 GMT

Kicking off the Fourth of July holiday weekend, "" has been screened on the theaters starting on Tuesday, July 1. Putting up movie star as the titular role, the action movie is expected to deliver some impressive opening, but it seems that it embraced only a mild welcome.

From its one and a half day of screening from more than 3,000 theaters across the country, the film about the slacker superhero has collected as much as $24.2 million. The number is the accumulation of its Tuesday's night previews which generated $6.8 million and its first full day screening on Wednesday, July 2 through which it pulled in $17.4 million.

News
>
Music News
July 04, 2008 06:55:45 GMT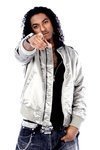 Closing in to the release date of his new record "", set to out on August 5, a new song from 's upcoming LP has streamed. The new track which is titled "Lose Control" features the R 'n' B singer's collaboration with rapper .

Unfortunately, there is no official confirmation whether this new song is the third official single from the new album or not. Previously, promoting "Lesson in Love" Lloyd has already spawned two tracks, "How We Do It (Around My Way)" featuring , on March 4 and "Girls Around the World" featuring , on March 12.

News
>
Celebrity Gossip
July 04, 2008 06:28:03 GMT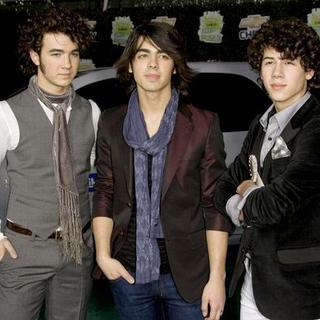 Having a number of future projects in the pipeline, including two Disney Channel Original Series, a 3D concert movie, a behind-the-scenes book, and a sequel to their hit Disney Channel Original Movie, will soon add fashion designer into their career resume. The siblings are planning to launch their own line of fashion.

told Entertainmentwise about the prospect of launching a future clothing range. When he was asked if he and his brothers are thinking about an invasion into the fashion world, he answered "Definitely, we'd love to do that."

News
>
Movie News
July 04, 2008 06:19:10 GMT

Horror thriller "" will mark the return of "" series director, Sam Raimi, to his movie genre roots and for quite some time, this project doesn't have exact date for its theatrical release. But, Universal Pictures have brought a great news with the announcement of the movie release date.

On Thursday, July 3, the studio let out that they have set "Drag" to be outed next summer on May 29, 2009 in theaters across the country. Occupying the last weekend in the month of May, the PG-13 horror movie has been given the same time frame as Bryan Bertino's successful suspense thriller "" which shows Universal's confidence in it.

News
>
Music News
July 04, 2008 04:51:41 GMT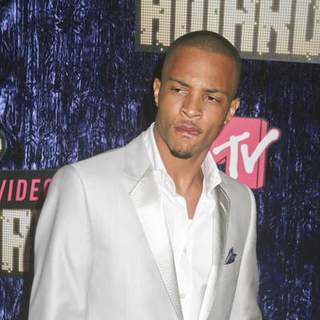 Prior to the release of his upcoming record "" another new track from 's new LP has leaked. The new song that has been streaming is titled "Swing Your Rag" which is being dedicated to Louis Vuitton and Gucci rags.

On the track T.I. is collaborating with , who also acts as the song's producer. "Swing Your Rag" is not the only track from his new record that has streamed, previously in June another song titled "Another Day" has also leaked.

News
>
Movie News
July 04, 2008 04:46:48 GMT
Following report that the latest "Harry Potter" drama will be opened with a big attack, a bunch of new photos from the highly anticipated "" has been unveiled. Two of them are coming out courtesy of MSN, two others from Mofiefone, and the rest from USA Today.

Most of the pictures posted below shows the stills from the movie, while one of them displays director David Yates giving instruction to and as Ginny Weasley on the set of the upcoming film. Besides providing fans with more images of the three main characters, Harry, Ron and Hermione, the photos also give a closer look into some of the other characters, Luna Lovegood played by , Draco Malvoy portrayed by and Professor Albus Dumbledore depicted by .

News
>
Music News
July 04, 2008 04:09:53 GMT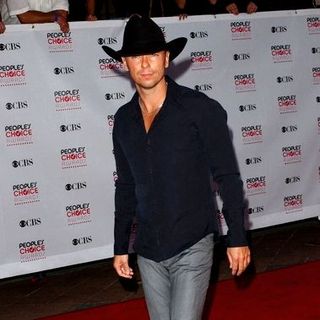 's fans are set to enjoy more special stuff from the country star with the upcoming launch of his own radio program. The country singer has been given his own channel by XM Satellite Radio called the "No Shoes Radio", which will start airing from July 26 to October 25 on XM's channel 18.

The new program will not only give all the songs from Kenny's albums, but also some rare and never been heard tracks, exclusive broadcast from the country singer's concerts and special visits from friends and fans. Revealing about the features on his upcoming radio program the singer said, "There's a lot of hits, but there are also a lot of album tracks, songs from the early part of my career, stuff from our Keg in the Closet shows and obscurities that you had to be there to hear."

News
>
Celebrity Gossip
July 04, 2008 04:04:36 GMT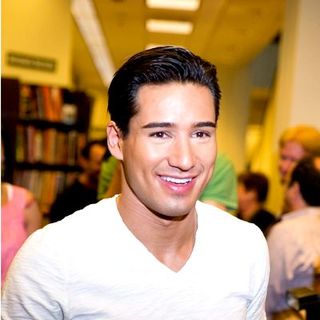 He's not at it for the time being. has turned down an offer to strip naked for Playgirl magazine, which worth $200,000.

Bosses for the publication approached the movie hunk, who recently was named People's No. 1 Hottest Summer Bachelor, with the cash deal after they saw a series of photographs of him half naked doing their rounds in magazines. Lopez, however, turned down the offer, insisted "It's not something for me at the moment." No words if he would accept the offer in the near future.

News
>
Movie News
July 04, 2008 03:54:14 GMT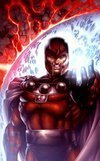 Buzzes are hyphening around "" since the spin-off to successful "X-Men" movie series has kicked off its production for its May 2009 release. Nonetheless, "Wolverine" isn't the only "X-Men" spin-off coming out in 2009. Marvel Enterprises have one other "X-Men" project on their hands, "", and the possible script of it has leaked out through .

Whilst it has been noted earlier that the action fantasy movie will focus on young Magneto and follow him as he ventures to avenge the death of his family by Nazi and befriends Charles Xavier, the alleged script provides more detailed information on the story. The screenplay will be opened and closed with a ceremony to mark the 60th anniversary of Auschwitz's liberation. On the special occasion, Erik Lehnsherr whose alter ego in known as Magneto stands among leaders and survivors gathering in Krakow, Poland, to remember the atrocities committed by Nazi.

News
>
Celebrity Gossip
July 04, 2008 03:31:20 GMT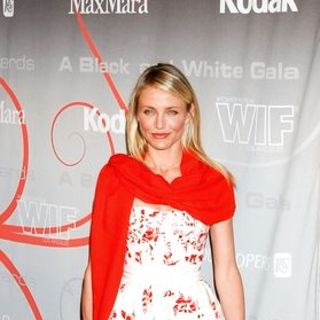 They have been dating for sometimes and it appears that they're taking their relationship into the next level. Paul Sculfor, the model boyfriend of , reportedly has moved into the actress' Hollywood Hills home.

A source told In Touch Weekly, Cammy and Paul "have been spending every night together. He doesn't have a house in LA and Cameron doesn't mind him staying with her. When he dated Jen Aniston he used to stay at hotels, but Cameron likes him a lot and always wants to be around him." Cammy herself according to the publication paid $1.5 million for the home, which she purchased and renovated in 2001.

News
>
Music News
July 04, 2008 03:20:21 GMT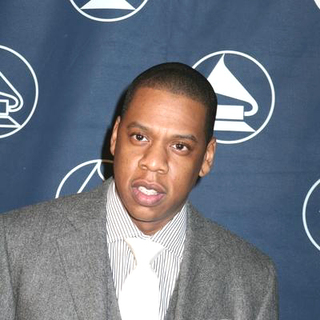 After giving a standout performance at Glastonbury Festival on June 28, not to mention opening his set with ' song "Wonderwall" now it seems that and the English band's Noel Gallagher are set to put down all their differences. The news comes from the rapper himself who said that after his performance Noel has been trying to reach him. Jay-Z said, "I haven't spoken to him. I heard he was reaching out, but I haven't spoken to him."

Not only that, speaking to MTV, Jay himself also stated that he is very welcoming to do any music collaboration with Oasis or maybe Noel himself if everything is possible. "Oasis as well - it doesn't matter to me, I don't bear any grudge, it's all good. I just believe in good music and bad music, I've always said that. You look at any interview from the beginning of time, I've always stated that I don't believe in the lines and classifications that people put music in so they can easily define it," Jay said.