News
>
Celebrity Gossip
July 29, 2008 03:59:37 GMT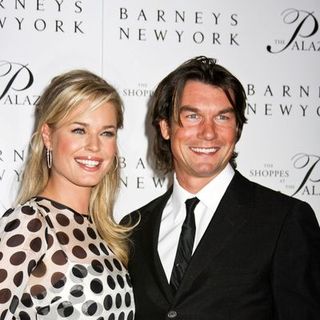 Their dream of having child comes true after they revealed publicly just a little more than a week ago that they're "trying to get pregnant." and are expecting their first child together, it's been claimed. Greater than that they reportedly are expecting twins.

The babies are conceived without the help of in vitro fertilization or the fertility drug Clomid, a source close to the couple said. "Jerry couldn't be happier about becoming a dad," another source told US Weekly.

News
>
Music News
July 29, 2008 03:55:20 GMT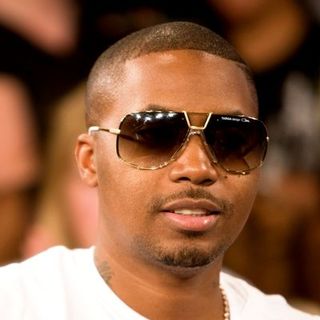 Having just dropped a new album on July 15, rapper has already had an idea for a new music project. Speaking to MTV, the rapper revealed that he plans to record and release an album collaborating with his wife .

Stating about the collaboration plan Nas said, "Me and my wife was thinking about doing this record together. I'm doing my dream. If you could, wouldn't you do it? What else would you do?" Before the album plan, the rapper has actually recorded songs together with Kelis and one of their collaboration tracks is "Blindfold Me".

News
>
Movie News
July 29, 2008 03:42:16 GMT
Though the buzz over "X-Men" movies still lingers around "" with its first footage being presented at the 2008 San Diego Comic Con and leaked out earlier, recent report suggests that it is possible that another "X-Men" movie is on the way. Words are the 20th Century Fox is developing "".

Speculation on the development of the comic book adaptation has broken out with it being listed over at and with its website being redirected to FoxMovies.com. It is still unclear whether the possible feature film project will be a movie adapted from Jeff Parker and Roger Cruz's comic book series or it only uses the comic book's title for another "X-Men" spin-off.

News
>
Music News
July 29, 2008 03:24:27 GMT

, led by singer-keyboardist Andrew McMahon, will release its second album, entitled "", on September 30, 2008 via Sire/Warner Bros. Records.

Co-produced by McMahon and Jim Wirt (, ), The Glass Passenger is the follow-up to the band's debut "", which was released in August 2005 and debuted at No. 37 on the Billboard Top 200 album chart.

News
>
Music News
July 29, 2008 03:15:01 GMT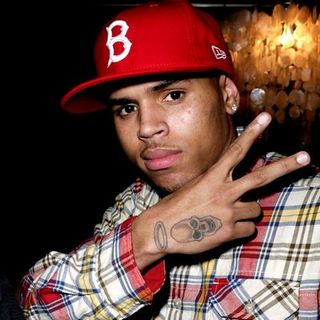 has a new and exciting music project on the way which is singing a jingle for famous bubble gum company Wrigley's. Chris has been tapped by the company to re-mix the jingle for one of their gum products, the Doublemint.

However, the R 'n' B stud is not the only singer that is being asked by Wrigley's to help their ad campaign as the company also tapped the likes of and . But Ne-Yo and Julianne won't be collaborating with Chris because they will remix the jingle for other products of Wrigley's, which is Big Red for the R 'n' B singer/songwriter and Juicy Fruit for the country singer.

News
>
Celebrity Gossip
July 29, 2008 03:13:45 GMT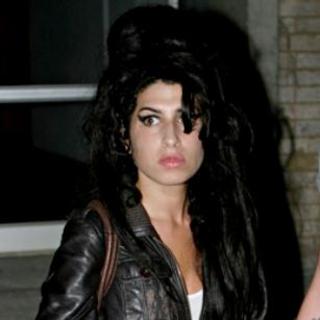 Say it isn't so, is hospitalized, again. The troubled singer was rushed to a London hospital Monday night, July 28 after suffering an adverse reaction to medication, reports claimed. She was admitted to University College Hospital in Bloomsbury.

Onlookers who happened to be outside her north London home claimed to have seen her being escorted from the building to a waiting ambulance in a wheelchair. She was wrapped in a blanket and given oxygen. Her father Mitch Winehouse was by her side. Her spokesman Chris Goodman said nothing about her condition, except that "She was in a wheelchair, but conscious" adding "No one was panicking."

News
>
Movie News
July 29, 2008 03:05:26 GMT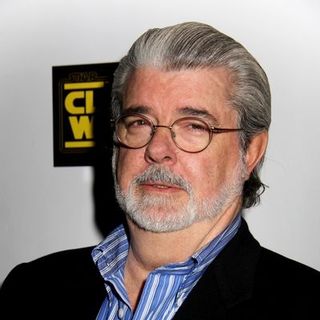 Coming back to the big screen two decades after his last adventure with "", the whip-cracking archaeologist proved that he still has his charm by collecting $313.6 million domestically and $743.7 million worldwide. With that success, many speculations arise on the possibility of the fifth film and Jones' creator, George Lucas, apparently has a thing or two on the future "Indiana Jones" project to be discussed.

Talking about the forthcoming "Star Wars" animation movie "" to Times Online, the 64-year-old made time to share his insight on "". Noting that everybody involved in "Crystal Skull" expecting the result the movie earned, he confessed that it is much more difficult right now to get even the story with everybody has a say for it, especially because he and director Steven Spielberg have their own idea of the plot's direction.

News
>
Celebrity Gossip
July 29, 2008 02:52:37 GMT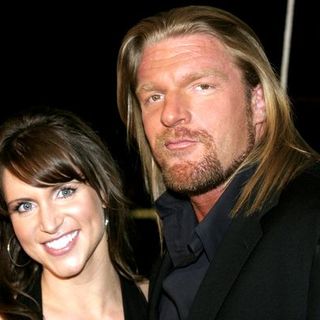 World Wrestling Entertainment (WWE) power couple and welcomed their second child together, a baby girl, Monday, July 28. The newborn infant is named Murphy Claire Levesque.

No more details being disclosed about the baby, except that she weighed 8 pounds, 12 ounces. She joins big sister Aurora Rose Levesque, who was born in 2006.

News
>
Music News
July 29, 2008 02:32:04 GMT

Following its video preview that has streamed earlier this week, finally the full version of 's music video for his latest single "Got Money" has been premiered on July 28 via MTV. The new clip was being directed by Gil Green and features Wayne's collaboration with and Mack Maine.

Just as it was previously reported on the new clip Wayne is being pictured as a nice thief, who rob a bank but shares the money with others. The scenes from the video starts with the meeting held by the rapper with his friends to plan their bank robbery. In the end of the clip the rapper finally gets captured by the police but he receives a warm applause from the people who are watching in the streets.

News
>
Celebrity Gossip
July 29, 2008 02:28:35 GMT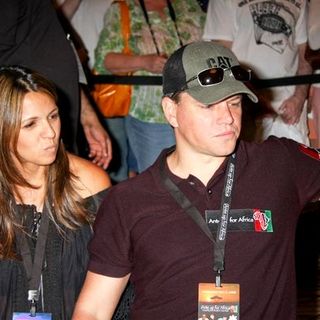 breaks his silence. Instead of keeping the information private, he prefers to share it with people. In an interview with USA Today, via telephone from his home in Miami, the actor addressed on such issues, as his forthcoming second child, family time, and charity effort.

Is waiting for the arrival of his second child with wife Luciana Bozan Barroso, the actor said the infant is a girl and due to be born soon, without mentioning the exact date. "I'm so outnumbered down here, it's crazy," Damon said jokingly of becoming the only man in his nuclear family. Already found out the sex of the baby, he and Luciana "decided to wait till she's born" to pick out a name. "We're going to get a look at her and we'll probably keep debating it," so he said.

News
>
Movie News
July 29, 2008 02:25:10 GMT

Jason Voorhees' terror indeed began at the 2008 San Diego Comic Con with the screening of "" intensely thrilling trailer. Though earlier fans and movie lovers who missed the special preview should be satisfied only with the written description, now they can watch the video footage shown during the exhibition as the trailer leaked out.

Obviously bootlegged, the compilation of clips opens with a shot of a vast lake. Then day turns into night and two presumably young councilors walk through the dark woods. Finding the abandoned camp crystal lake, the two move on to enter a cabin where they find Voorhees' bed and the holed wall with melted candles surrounding it. Seeing something inside the hole, one of them reaches into the hole to brings out a dead woman's head. The door behind them suddenly slams close and the terror is unleashed.

News
>
Music News
July 28, 2008 09:42:05 GMT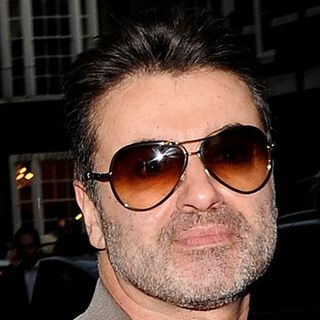 seems set to end his touring career in an unforgettable way by preparing to treat his fans at his upcoming final two shows, to be held at the Earls Court, London, on August 24 & 25, with a special performance. According to the latest news George is planning to tap his fellow band mate on Wham!, Andrew Ridgeley to take the stage together at those concerts.

The news was revealed by a source who told TheSun.co.uk saying, "George is planning a series of surprises for his final shows." Moreover, confirming about the plan to reunite with his bandmate, the source added, "He's keeping his cards close to his chest, but many are predicting that he'll reunite with Andrew to sing a track or two."

News
>
Celebrity Gossip
July 28, 2008 09:29:24 GMT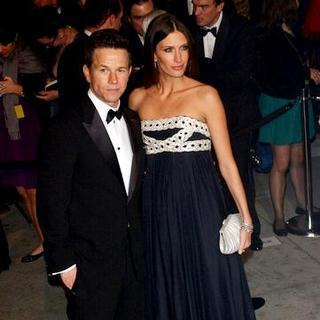 News on his partner Rhea Durham's third pregnancy was first revealed in late April and the sex of the baby she's carrying was outed in late June amidst talks of their wedding plans. In his best attempt to clear the things up surrounding his forthcoming third child and his plans to wed the model, breaks his silence to US Weekly, opens up about their planned big day and her due date.

Durham is set to give birth to their third child, a boy, "around the third of September," he told the magazine at Comic-Con in San Diego Thursday, July 24. "Mommy has had enough of daddy being away for work!" he added.

News
>
Celebrity Gossip
July 28, 2008 09:04:33 GMT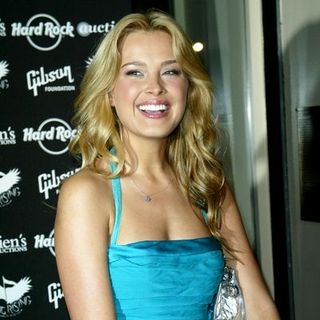 The mystery is solved. The man whom was spotted kissing at a club last week has been identified. Ending the much speculation surrounding the guy, it is claimed that his name is Bader Jafar and he's her new boyfriend.

Petra, a famous catwalk queen who has modeled such famous brands as Victoria's Secret and La Senza, raised eyebrows when pictures of her kissing a mysterious man on a balcony of a club in the south of France on Wednesday night, July 23 made their way online. The pics showed her wearing a mini, v-neck black dress while she was enjoying a night of clubbing with the man and a group of males in the VIP Room club in St Tropez, France.

News
>
Music News
July 28, 2008 08:23:05 GMT
It looks like might have to reschedule her plan to rest from the music world in September after the latest reports stated that she has received a huge offer to play at a gig in November. The singer reportedly will be receiving $2 million, if she agrees to play at a bash held by the prince of Brunei, prince Azim in that month.

The news was revealed by a friend of Amy who also said that the singer is still considering the offer. But if she takes it she would use the money to help her husband. "Things still need to be worked out but, if she does the gig, she will hand the fee straight to Blake who should be free soon afterwards. She thinks it will give him something to make a clean start with," Amy's friend said.