News
>
Music News
November 05, 2008 06:39:15 GMT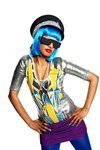 brings out a small-budget music video to promote her latest song "S.U.S (Save Ur Soul)". Directed by herself, the music video begins with a look at a man singing to the camera. When a thunder-like sound is heard, the man put himself aside and gives a woman a chance to appear in front of the camera and continue what he has started.

"S.U.S (Save Ur Soul)" is M.I.A.'s brand new single which features Blaqstarr and is expected to be among other tracks on her digital mini album which is tentatively called "How Many Votes Fix Mix". No release date has been set for the EP.

News
>
Movie News
November 05, 2008 06:18:00 GMT

Counting down to the late November release of "", another TV spot previewing glimpses of the vampire drama movie has been let out. Opened with a scene in which Bella is sitting on top of her bed while making a phone call to her mother, the new television promo shows Bella telling her mother about the cute guy she comes to know at school. The video also presents the time Edward meets Bella's father and promises him that he would take good care of Bella.

Adapted from Stephenie Meyer's bestselling novel of the same name, "Twilight" is a modern day love story between a vampire and a human. It resolves around seventeen-year-old Isabella 'Bella' Swan, her mysterious vampire classmate, Edward Cullen, and their unlikely romantic relationship. Finding acceptance from one another, their romance blossoms. However, it puts Bella's life in grave danger as Cullen's nemesis, James, comes to the town and sets his eyes on Bella.

News
>
Music News
November 05, 2008 06:03:55 GMT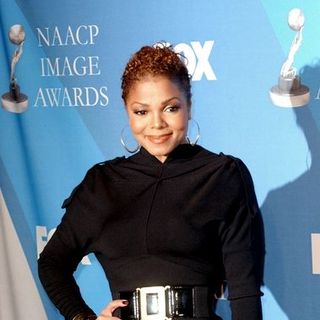 There won't be any rescheduling for 's postponed "Rock Witchu" dates. "The remaining Janet Jackson's 'Rock Witchu' tour dates which were postponed due to illness, will not be rescheduled," her representative announces.

Speaking further about the trigger of the rescheduling cancellation, the representative reveals that there have been some "conflicts in the singer's schedule" which force her to scrap off the postponed shows. There has been no official word on whether the tour has officially ended or if more dates will be added in the future.

News
>
TV News
November 05, 2008 06:01:39 GMT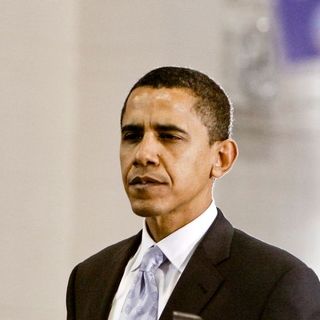 CBS newscaster Katie Couric announced in a special election report that Barack Obama is likely to win the election and becomes the 44th and the first African-American president of United States. It comes as a definite projections since the Democratic senator won people's heart by a huge vote compared to that of his opponent's, John McCain.

Couric said, "We have breaking news, momentous news, really: CBS now estimates that because of victories in California, Washington, Oregon and Hawaii, Sen. Barack Obama of Illinois will be the next president of the United States." Face the Nation host Bob Schieffer appearing on the news show too, said "Barack Obama is going to be the next president of the United States."

News
>
Celebrity Gossip
November 05, 2008 06:01:38 GMT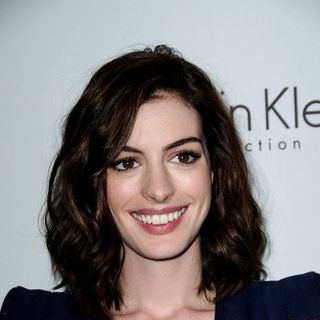 is back on the dating scene and her new man has been identified as Adam Shulman. According to reports, he is an actor, who is probably most famous for his starring role in NBC's drama "American Dreams".

Late last month, Anne was quoted as telling People magazine she has found a new boyfriend following her split from real estate developer Raffaello Follieri in June. "This guy I know in L.A. is kind of doing it for me right now," so she told the publication. "You know when sometimes you don't know someone very well - you'll probably never see them again - but you just meet them and you're like 'WOW, you really have it going on'?"

News
>
TV News
November 05, 2008 04:59:49 GMT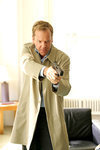 Good news for the fans of FOX's action drama series, "". Long time not seeing Jack Bauer's adventure as the United States' government agent for about 18 months since the sixth season finale in spring 2007, the fans are going to watch its seventh season's premiere in early January 2009.

FOX has announced that January 11 and 12 will be the exact premiere, consisting of two-hour premiere for each date. The four-hours premiere completes the series' episodes to 150, while the seventh season will run until May.

News
>
Movie News
November 05, 2008 04:49:40 GMT

In support of "", the 20th Century Fox have just presented two brand new television spots for the modern version of the 1951 sci-fi thriller. Bringing several never-before-seen footage, both of the television promos opened with a far shot of glimpsing planet Earth and then it is shown how Klaatu escapes capture.

Remaking the Robert Wise-directed movie of the same name, "Day the Earth Stood Still" tells the story of an alien's arrival to Earth which triggers a global upheaval. Racing to unravel the mystery behind the visitor's appearance, governments and scientists bring in Helen Benson, a microbiologist who works at Princeton University. Though the government sees Klaatu, the alien, as a threat to Earth, Helen and her stepson come to an understanding that Klaatu is actually a "friend to the Earth".

News
>
Music News
November 05, 2008 04:16:55 GMT

has debuted a music video for his brand new single, "Ground Zero". Shot in Brooklyn with a small crew, the music video includes scenes from the ABC's crime-drama TV series, "".

On the newly-released music video, Cornell plays a shady neighborhood troublemaker while , who also lands the part as a detective on the TV series, portrays an officer hot on his tail. On one scene, O'Mara chases Cornell through the streets. During his escape, Cornell crashes to a fast-running car but somehow manages to survive.

News
>
Celebrity Gossip
November 05, 2008 04:09:48 GMT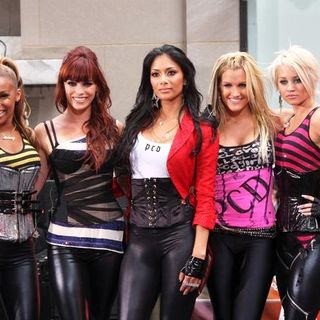 All the girls in strip off to Robin Antin's new lingerie line for famous brand La Senza. , Jessica Sutta, , Ashley Roberts, and Melody Thornton have all been photographed modeling "Shhh... By Robin Antin," a collection which is inspired by the fivesome's burlesque-style wardrobe.

Serving as the lead vocalist for the all-girl group, Nicole takes center stage in the ad shot with fellow bandmates Jessica and Kimberly on her right side while Ashley and Melody on her left side. She wears black-and-pink-combination bra and knickers that exposes her toned stomach, paired with black tights and knee-high boots. Jessica, Kimberly, Ashley and Melody, meanwhile, model the other "Shhh... By Robin Antin" bras, knickers and corsets that also show off their toned physiques.

News
>
TV News
November 05, 2008 03:39:08 GMT

The fate of "" is getting brighter as FOX have just released a promo video for its first season. Still tagged with "Coming Soon", the show that comes from the creator of "Buffy the Vampire Slayer" is starring as the principal character, Echo.

"Dollhouse" is taking the story of a group of people known as the "Dolls" or "Actives" that have their memories erased in order to prepare them for numerous assignments as an agent running under a highly illegal facility. Beyond the action, Echo is seen coming to consciousness of her feeling and soul.

News
>
Movie News
November 05, 2008 03:36:39 GMT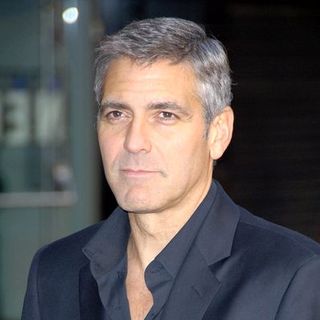 Contrary to the previous rumor, hasn't snagged the title character in "" movie project. The dismissing of the speculation has been delivered by the "Lone Ranger" producer, Jerry Bruckheimer, himself in an interview with Coming Soon at the London set of "".

On the occasion, the 63-year-old denied on the casting confirmation and stressed that before moving on to find the lead actor, the movie should get its director first. "We haven't decided who is going to play the Lone Ranger yet," he said of the matter. "Get a director first and then figure it out."

News
>
Celebrity Gossip
November 05, 2008 03:22:39 GMT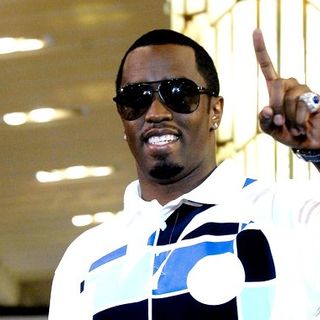 Making it clear in some public occasions that he supports Democratic candidate Barack Obama to be the next U.S. president, even has promised he will DJ for the politician's inauguration should he win the still on-going election. "I will definitely DJ at the party for free," the hip-hop mogul told the press Tuesday, November 4 when he let cameras into the voting booth with him.

Showing some support for Obama, Diddy willingly delayed having star-studded party to celebrate his 39th birthday, which actually was on Tuesday, the same day the U.S. presidential election took place. He plans to hold a party on the next day "with the hopes of having a grand birthday/Obama celebration," the Associated Press reported.

News
>
Music News
November 05, 2008 03:19:07 GMT

Through producer , is said to appear at U.K. talent show, "X Factor", on November 15. According to , Cowell spilled the beans during a drunken night at the exclusive Mr Chow restaurant in London.

Concerning the ITV1's upcoming show, Cowell said he is thrilled and looks forward to it. "I'm really excited about it, because she's got her act together now and the new record's terrific," he noted. "She's come back from a very dark place and is a great artist."

News
>
Movie News
November 05, 2008 03:06:56 GMT

With all the speculations circulating around the next installment of "National Treasure" and "Pirates of the Caribbean", producer Jerry Bruckheimer has come out to set things straight on the development of "" and "Pirates of the Caribbean 4". On Tuesday, November 4, the filmmaker sat down with ComingSoon and a group of journalists to confirm that both of the proposed projects are currently being written.

Speaking on the London set of "", Bruckheimer explained, "We've sat with the writers and we're working up the story and plotlines right now. They're in the process of finishing '' so they're working on both of those simultaneously, same set of writers, Elliot and Rossio, who did all three 'Pirates' and worked on 'National Treasure (2)'."

News
>
TV News
November 05, 2008 02:48:04 GMT

The CW have released a music video for "", focusing its storyboard on Jenny. The clip is made to introduce Jenny's new clothing line, J Humphrey Designs which she creates after quitting her internship at Waldorf House of Design.

The music accompanying the video is that by Blonde Acid Cult, titled "Calypso". Agnes, a model who befriends Jenny while she's still at Waldorf and the one who encourages Jenny to step up the game at work, appears in the video too, modeling the clothes alongside several other models. Clips from the episodes when Jenny came to know Agnes and went wild with her are also intercepted in the video.