News
>
TV News
December 26, 2008 09:42:40 GMT

The new sneak peek preview of "" 2.14, titled "In the Realm of the Basses", is begun with a scene showing Jenny and Eric sitting on a table in a cafeteria facing Penelope and her two female friends on one table and Nelly on the other one next to the threesome. Enjoying what looks like a cup of ice cream, Penelope is then shown ordering Nelly to clean up dirt on her bright yellow shoe as her friends watching.

"Okay, no, that's not okay," Jenny is heard telling Eric as she immediately getting up from her seat, approaching Penelope and telling her not to treat Nelly as her servant. Penelope tells Jenny she will surely be nicer to Nelly as she considers her as one of her friends. But then she purposely drops a spoonful of her ice cream on her shoe and calls Nelly to clean it up, with her finger. Fortunately, Jenny grabs Nelly's hands, pulling her away from Penelope and her friends.

News
>
Music News
December 26, 2008 09:11:40 GMT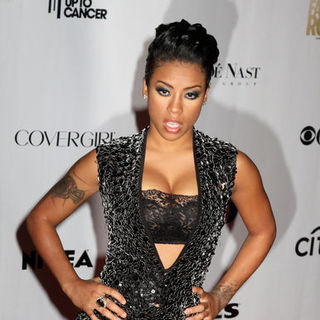 's latest studio album "" has sold more than 322,000 copies in its first week on sale, marking her best week sales as a solo artist. The effort debut at number two on Billboard Hot 200 Albums chart.

In working on her third major studio effort, Keyshia claims to have explored her sexy side with "more up-tempo and lighter" jams. She says, "I'm moving forward and growing. This time, I wrote more about other people's situations other than my own, and I'm realizing things aren't always so bad."

News
>
Movie News
December 26, 2008 08:30:30 GMT

An exclusive new featurette for "" has been released. The more-than-2-minute clip features a short introduction uttered by the film's director Frank Miller alongside female star . And as the footage rolling on, it gives a glimpse on the behind the scenes of the action-adventure film in addition to description from Stu Maschwitz, who serves as the film's visual effects supervisor, about the filming process.

Speaking of "The Spirit" shooting, Maschwitz addresses such issues, as element and background, which are combined to create not only artistic but also satisfying scenes. He takes Mendes' swimming scene as an example, calling it strange technical exercise as the movie beauty doesn't do it in the water.

News
>
Celebrity Gossip
December 26, 2008 08:29:35 GMT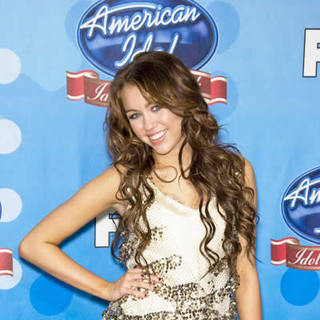 Disney star teams up once again with her BFF Mandy Jiroux, wishing fans "Merry Christmas". Instead of posting the holiday message on YouTube like they previously did for "The Miley & Mandy Show", this two teenagers decide to share it through Mandy's MySpace page.

Beside showing Miley and Mandy singing their own rendition of "We Wish You a Merry Christmas", the video also sees Miley doing a few hand stands from her walk-in closet. On top of that, it also gives a look when Mandy's band The Beach Girlz lingering in the studio.

News
>
Celebrity Gossip
December 26, 2008 07:25:52 GMT
gives acting a whole new meaning when she plays Santa's naughty helper, Bleebo the elf, in a new video posted on Funny or Die. Getting into the mission of raising money for the holidays, she is joined by actor-comedian , who lends a helping hand as Santa.

In the video, titled "Santa and Bleebo Save Christmas", Biel and Koechner convincingly present some new naughty yet funny techniques to raise funds for the needy during these dour economic times. At the beginning of the video, their characters are seen hitting a couple who has just withdrawn money from the ATM and taking away the money in the man's wallet.

News
>
Music News
December 26, 2008 07:19:39 GMT

offer fans a free download of the slammin' Thin White Duke remix of hit single "Viva La Vida". They say, "As a thank you for all the incredible support you've given us this year, we've got a little of Christmas present, the rather brilliant Thin White Duke mix of 'Viva La Vida'."

Along with the special offer, the British band also provide a video footage showing their live performance at London's O2 Arena with actor . Writing "Happy Christmas Folks" at the end of their post, the band state that the offer will run off until January 5, 2009.

News
>
Music News
December 26, 2008 06:31:57 GMT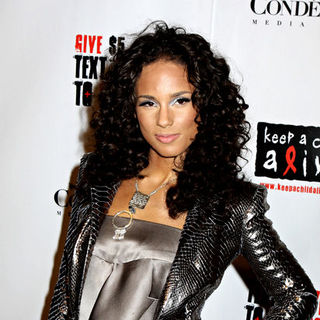 With new year's eve coming closer, Billboard issues its Year-End Charts and from the list, it is revealed ' "" lands atop on Top 10 Albums. 's "" and 's "" follow on the chart at number two and three respectively.

Beside securing number one on Top 10 Albums, Alicia also puts her song "No One" on the top spot of Top 10 Most-Listened-To Radio Songs. Beating down such hit singles, as 's "Low", ' "Bleeding Love" and 's "Apologize" featuring , the single has, according to Nielsen SoundScan, drawn 3.08 billion radio listeners between November 12, 2007 through November 16, 2008.

News
>
Music News
December 26, 2008 05:07:44 GMT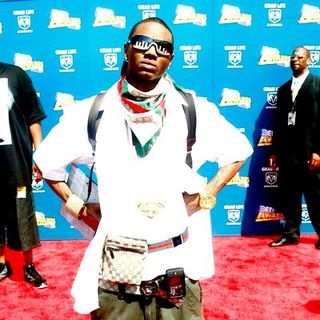 reaches out to MTV for an interview involving a chat about new songs he crafted for his second studio album "". During the interview, he reveals that single "I Pray" is "the deepest" song which narrates about his ordinary-turn-celebrity life.

"That's the deepest I ever got on a song, period, in my career. I was just really speaking on different situations. Me becoming a celebrity, coming from high-school student to being a celebrity and having people hate on you," he says. "How my moms feel about the situation. It's mixed emotions all round my family. You got people asking for money, people feeling a certain kind of way now that I'm in the situation I'm in."

News
>
Celebrity Gossip
December 26, 2008 04:44:32 GMT
Goth rocker took to his MySpace page on Christmas day to send some holiday greetings and put the brake on the circulating rumors stating he has a new girlfriend. He, moreover, also addressed the claim that he is going to have a collaboration with for his new album.

"Announcement from MM," read the title of Marilyn's post. "Ladies and gentlemen, I'd like to make an announcement. the rumors that I found a 'replacement' for Evan, or that I have a new girlfriend are absolutely not true," he wrote.

News
>
Music News
December 26, 2008 04:32:23 GMT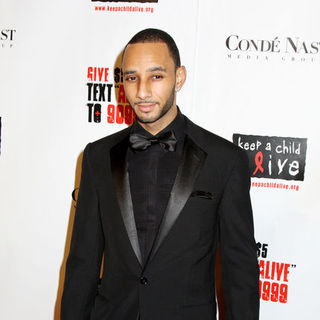 steps up saying that the song, he has submitted to for the Detroit rapper's upcoming album "", is not "Stan Part 2". He says, "That's not the title of the song."

Swizz, furthermore, claims that there isn't such song for the album. He clarifies, "That's what I said the song felt like. We didn't sit down and agree that this was the title ... I'm not in the studio [with him] ... Everything that we're doing is over Pro-Tools."

News
>
Movie News
December 26, 2008 04:01:55 GMT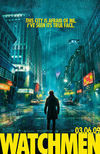 A number of "" huge fans have signed petition to show their disapproval of The 20th Century Fox's winning over Warner Bros. Pictures for the distribution rights of the adventure-fantasy flick. The encounter would likely affect some of Fox's biggest upcoming films as fans have started threatening to boycott the studio's "" and "."

"I solemnly swear: if Watchmen ends up on the list of great movies that almost made it, I will be leading the charge to make Fox PAY. I will slam every one of the crap movies and TV shows they put out, and use every bit of my blogger-power (it's about 3/4 as potent as flower-power) to downright brainwash every suggestible reader into boycotting any movie released by 20th Century Fox until Watchmen sees the light of day," Vic Holtreman of writes. "(Sorry Wolvy, you'll be my first victim. Just to let these stuffed-suits know I ain't playing!) Fox will come to learn the TRUE meaning of the word 'backfire,' and I think I speak for a great many Watchmen fans when I say that."

News
>
Movie News
December 26, 2008 03:28:44 GMT

and are lined up to make a presenting job at 2009 Golden Globe Awards. In doing their duty, the two stars will also be joined by another actor , who plays Dr. McPhee in upcoming movie "".

The Golden Globe Awards, produced by Dick Clark Productions and the Hollywood Foreign Press Association, honors the best in television and film in 25 categories. The show will take place at The Beverly Hilton on Sunday, January 11, 2009 and will be broadcast live by NBC from 8 P.M. EST. At the event, director/producer Steven Spielberg will receive Cecil B. DeMille Award for his contributions to entertainment.

News
>
Movie News
December 26, 2008 03:16:23 GMT

Regardless its box office success in the U.S., "" won't be screened in cinemas in China, Warner Bros. Pictures have officially confirmed Wednesday, December 24. "Cultural sensitivities" has been cited as one of the reasons behind the issue.

In a statement the studio emailed to AFP, it was stated, "Based on a number of pre-release conditions that are being attached to 'The Dark Knight' as well as cultural sensitivities to some elements of the film, we have opted to forego a theatrical release of the film in China." Though so, there were no further details mentioned about the "cultural sensitivities."

News
>
Movie News
December 26, 2008 03:01:55 GMT

A box office preview has been released by Entertainment Weekly in time with the four-day holiday weekend, giving a peek at the 5 highest grossing movies opening on Christmas day. Walt Disney Pictures' comedy-adventure-fantasy "" came on the very top spot, taking in $33 million in ticket sales despite critics' negative review.

Also having a good opening at the U.S. theaters was and -starring flick, "". The Fox 2000 Pictures' comedy earned $28 million, thanks to Aniston's GQ nude cover shoot which was claimed to have helped boasting its ticket sales.

News
>
TV News
December 26, 2008 02:36:01 GMT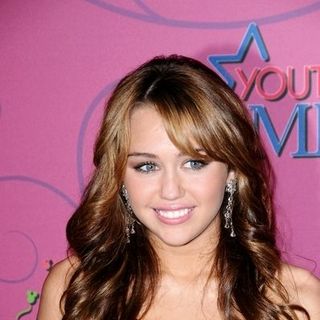 Billed to be the opening act at this year's "Walt Disney World Christmas Day Parade," took the stage, singing what she previously claimed as her and her family's favorite Christmas song, "Santa Claus Is Coming To Town." She delivered a performance before many screaming fans.

Miley was joined for the yearly "Walt Disney World Christmas Day Parade" by who sang "Joy to the World" and "We Three Kings." Winner of the 7th season of "", , was the other star who took the stage. He sang the popular hit "Have Yourself a Merry Little Christmas."