News
>
Movie News
January 12, 2009 06:30:58 GMT

Disney Channel have shared a sneak peek into Disney/Pixar's next comedic movie, "". In a minute and a half video, the mouse house let out several never-before-seen footage of the forthcoming animation. The preview also includes introduction and characters description by director Pete Docter.

Through the sneak peek, Docter explains that Carl Fredricksen is a balloon salesman who has long dreamed of exploring the globe and brings his dream to reality by tying his house to hundreds of balloons. Then, the helmer moves on to Russell, a wilderness explorer who has every badges, has read every book and knows everything he needs to know in theory.

News
>
TV News
January 12, 2009 06:23:32 GMT

On January 18, "" will enter the 100th episode with "The Best Thing That Ever Could Have Happened". The episode will reveal what each of the Wisteria Lane's resident faces that make them desperate.

When neighborhood handyman, Eli Scruggs, passes away, the residents of Wisteria Lane come to realize just how much he affected their lives. Gaby recalls how Eli helped her make new friends when she moved in. Lynette remembers how he came to her aide when she was overwhelmed and neglected Penny.

News
>
Celebrity Gossip
January 12, 2009 06:04:46 GMT

and were among the many Disney stars attending the 66th Annual Golden Globe Awards, held at the Beverly Hilton Hotel in Beverly Hills, Calif. on Sunday, January 11. Also seen at the annual gala's red carpet was fellow young Hollywood heartthrob who walked hand-in-hand with his on-and-off screen leading lady .

, , and arrived at the event shortly before Miley. Approached by TV host and entertainment journalist Nancy O'Dell, the boys were asked about particular issues, like their feeling about attending the awards show for the very first time, current project, and also their parents' role in keeping them grounded despite their worldwide fame.

News
>
Music News
January 12, 2009 05:06:04 GMT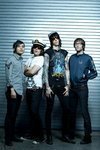 Meeting for the first time on "" set, Mason Musso and decided to form band . With two other members Blake Healy and Anthony Improgo, they dropped their on September 18, 2007 under Columbia/Ink Red Records with all the band's members contributing on songwriting desk.

"Shake It", the third single from their debut effort, has been a huge success. It reached number 10 on Billboard Hot 100, becoming their first single to enter the U.S. singles chart. Certified gold by RIAA in June 2008 for selling more than 500,000 copies, it was also featured as one of "" soundtracks.

News
>
Celebrity Gossip
January 12, 2009 04:58:45 GMT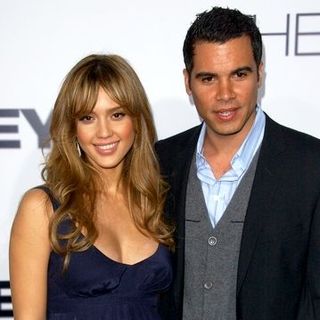 Movie beauty gave her husband Cash Warren double surprise for his 30th birthday, treating him to a pampering day at the Canyon Ranch Spa and also a dinner with his family and friends. She at first asked him to join her for a quick getaway to Las Vegas on Saturday morning, January 10. They then checked into the penthouse at Palazzo Las Vegas, after which she took him to the Canyon Ranch Spa.

Next, Alba dragged Warren to a surprise dinner at Tao Las Vegas. The film producer was said to be surprised as there were 20 of his closest family and friends awaiting his arrival at the scene. They were all treated to sea bass, Kobe beef and sushi.

News
>
Movie News
January 12, 2009 04:38:17 GMT

Opening wide across the North America for the first time on Friday, January 9, "" has got a turbo boost at the weekend box office. The suburban drama movie directed and starred by has climbed up to the top from the 14th place it was listed a week before by earning $29.5 million.

The more than $29 million bow sets a new record for Eastwood as it is by far the biggest opening of any Eastwood movie in wide release. The 78-year-old actor and director's previous best weekend was the $18-million bow of "Space Cowboys" in 2000. Meanwhile, his recently released "" has only pulled in $9.4 million during its first wide release weekend.

News
>
Movie News
January 12, 2009 04:07:36 GMT

The list of people and work of arts triumphing at the 66th Golden Globe Awards is completed with the announcement of Best Motion Picture - Drama and Best Television Series - Drama winners. "" wins over "", "", "", "" while "" beats "", "", "" and "".

In the movie category, Danny Boyle's "Slumdog" has dominated the field, sweeping away four prizes, including Best Director and Best Screenplay. Double winners listed are "" and . Rounding up the wins for each TV network is HBO with 7, NBC with 3 and AMC with 1. "" in particular earns four, one notch higher than what "" gets.

News
>
Movie News
January 12, 2009 03:58:07 GMT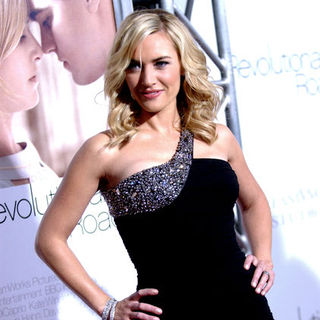 has collected two awards from the 66th Annual Golden Globe Awards on Sunday, January 11. After for her performance in "", the 33-year-old has been hailed as Best Dramatic Actress for her portrayal of April Wheeler in "".

Handed the award by and , the actress who gained fame through James Cameron's "Titanic" looked very stunned by the winning and kept saying "thank you so much". Thanking her husband, Sam Mendes who also is the director of "Revolutionary Road", she also thanked her co-star , saying "I love you for 13 years - I love you with all my heart."

News
>
Music News
January 12, 2009 03:57:58 GMT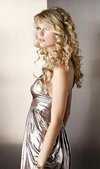 Country music singer stopped by Studio 8H at the GE Building in New York's Rockefeller Center on her mother's birthday, January 10 to perform on NBC's "". During the TV show, she sang her hit singles "Love Story" and "Forever and Always", all coming off her sophomore studio LP "".

Beside making live appearances, Taylor also appeared donning red dress and short red wig for a Broadway skit. Along with two men, one of whom wearing a white mask half-covering his face, she played a girl named Annie.

News
>
Celebrity Gossip
January 12, 2009 03:44:56 GMT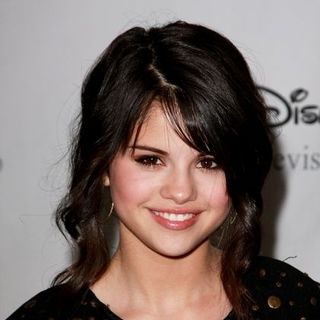 Still single despite persistent rumors claiming she dates of the popular band , opens up about her dream date, the one she has ever had and considered as the best and her favorite. "My favorite date and the best date I've been on is when someone took me out and we had dinner on the beach," she tells Popstar!

"It was gorgeous and it was nighttime and it was very sweet and very nice," she goes on revealing. "We went walking on the beach afterward and we ending up dancing. It was very cheesy-romantic but I love it! It was awesome."

News
>
Movie News
January 12, 2009 03:30:05 GMT
Another Golden Globe statuette falls to "" bag. Having won the Best Screenplay and Best Original Score, the Fox Searchlight Pictures drama has brought recognition to its director Danny Boyle as the Hollywood Foreign Press Association unveiled their winners of the 66th annual Golden Globe Awards on Sunday, January 11.

For the title, Boyle overshadowed other directors in the category, Stephen Daldry of "", David Fincher of "", Ron Howard of "" and Sam Mendes of "". Boyle was presented the award by and .

News
>
Music News
January 12, 2009 03:19:57 GMT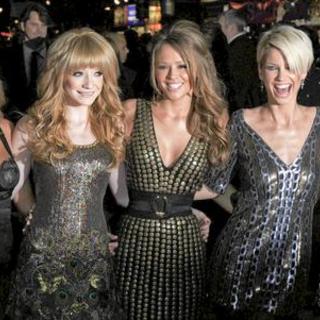 After Louis Walsh resigned from being 's manager, Kimberley Walsh admitted to have difficulty in coping with pressure for taking over his duty as the band's manager. Recalling the time he left them, she told The Daily Star, "Louis didn't speak to us for the first two weeks we were a band. We tried to create a relationship with him but he didn't respond."

"We worked solely with the record company and basically managed ourselves," Kimberley explained further. "For the first couple of years it was hard as my phone would be ringing constantly so I found myself totally out of my depth and needed someone to take over."

News
>
Celebrity Gossip
January 12, 2009 03:01:41 GMT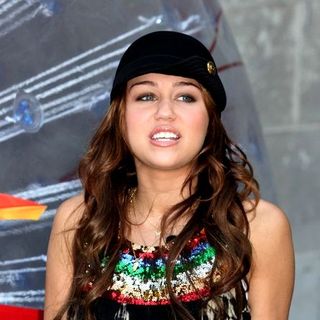 Disney teen star says in a video blog that she cuts her uvula on a piece of chicken. Accompanied by her sister Brandi, she tells fans that her cut uvula is the reason why her voice sounds husky in the footage.

"The reason I sound like this is because I cut my uvula. The way the nurse explained it to me is, you know that cartoon when that really obnoxious baby screams and you see that waggling thing around in their mouth? That's a uvula," Miley explains. "So I cut my uvula today on a piece of chicken. I put too much dressing on it and it got slippery and it got caught and it cut my uvula," so she adds further.

News
>
TV News
January 12, 2009 02:50:31 GMT

earns his first Golden Globe award when he is announced as the winner of Best Performance by an Actor in a Mini-Series or Motion Picture Made for Television for his credit in "". His announcement comes right after claims his prize as Best Performance by an Actor in a Television Series - Musical or Comedy for "".

With Paul's win, "John Adams" has so far received three nods at the 66th annual event which is held at The Beverly Hilton and aired live by NBC. Earlier, won the title of Best Performance by an Actress in Miniseries while the HBO production itself was granted Best Miniseries. HBO, in total, earn 3 from "John Adams", 1 from "In Treament", 1 from "" and another one from "Recount".

News
>
Movie News
January 12, 2009 02:49:35 GMT

"" has added four Golden Globe statuettes to its awards collection. On Sunday, January 11 at the 66th Annual Golden Globes Awards, the Danny Boyle-directed drama about a poor Indian boy getting a shot at winning millions in a television game show has collected Best Screenplay in Motion Picture for its screenwriter Simon Beaufoy and Best Original Score for its composer A.R. Rahman among others.

The award of Best Screenplay was presented by "" co-stars, and , while the award for Best Score was given away by and . Having already collected kudos in those categories, "Slumdog" also brought a Best Director prize for its helmer Danny Boyle, and was hailed Best Dramatic Picture nearing the end of the awards' ceremony.