News
>
Celebrity Gossip
April 04, 2009 02:17:08 GMT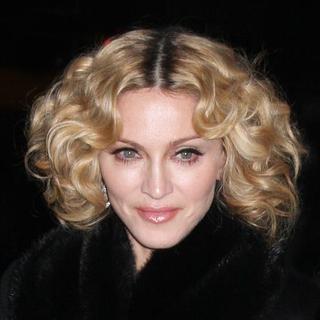 A Malawian court has on Friday morning, April 3 rejected 's request to adopt local orphan, Chifundo "Mercy" James. In a closed-door court hearing, Judge Esme Chombo cited technicality reason for the rejection.

Referring to the so-called "technicality," Esme pointed out to one requirement that Madonna failed to fulfill in order to have her adoption bid finalized that is a would-be parent must live in the country 18 to 24 months ahead of time. Madonna didn't attend the hearing and it was her lawyer Alan Chinula who shared the news of the adoption request rejection to the press.

News
>
Music News
April 04, 2009 02:12:07 GMT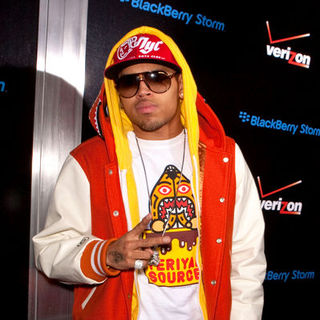 A song called "My Flow So Tight" which disses upon his attack on has hit radios in U.S. big cities like New York, Los Angeles as well as Chicago, and it gets heavy airplay. The track is performed by a Hip-Hop group named Smoke Jumpers.

On the group's official website, Smoke Jumpers call the track as "the official Chris Brown dis [sic] record." They have also released it for digital download with "a portion of the proceeds [from the song] will benefit various organizations for battered women." No record to which organization this Hip-Hop group will benefit though.

News
>
Movie News
April 04, 2009 02:10:08 GMT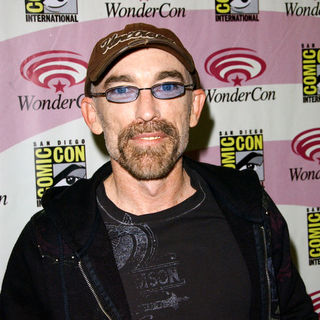 moves on from being an inkblots-masked hero in "" to portraying an iconic killer in "" remake. Variety has reported that the Academy Award-nominated actor will take on the villainous role of Freddy Krueger, who was originally made famous by .

"Looking at his performance in 'Watchmen,' here's a guy playing a character under a mask yet you feel tremendous empathy for him," director Samuel Bayer said of what Haley can contribute to the movie. "And in Nightmare, he is going to be under prosthetic make-up. You have to feel something for the character. The greatest villains are multi-dimensional and I think he will bring that to the character."

News
>
Celebrity Gossip
April 03, 2009 09:37:21 GMT
New rumor has emerged by the hour that "" co-stars and are secretly dating. According to Lainey Gossip, which is the first to report that matter, the twosome has been spotted spending some quality time together on and off the set of "" in Vancouver, Canada.

Nikki, still according to Lainey Gossip, hung up with Robert at his place on Sunday, March 29. Later that evening they hooked up again. They attended a Juno Awards after party with the companion of fellow "Twilight" co-star and her actor boyfriend .

News
>
Music News
April 03, 2009 09:25:16 GMT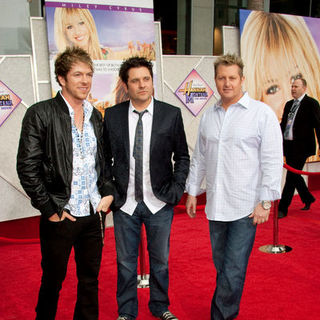 Both country music band and actress have been listed as presenters at the 44th Annual Academy of Country Music Awards. They are going to present awards at the annual event on April 5.

Other country music singers tapped as presenters at the ceremony are , , , , , , , . In addition to them, R&B/soul singer , actor and supermodel also join them in the presenters list.

News
>
TV News
April 03, 2009 09:06:22 GMT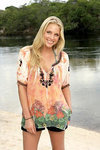 Tribe Jalapao is missing one more leg as 24-year-old Sydney Wheeler was cast out on the April 2 episode by her mates. Jalapao is now down to 4 while Timbira stands strong with 6 but next week in "", the teams will merge and there's a chance of Taj joining some of the people from Timbira that she has formed alliances with.

Since the beginning of the third week, Sydney has been worrying that if Jalapao doesn't win the immunity challenge then either she or Taj will leave. Joe however, was looking out for her by saying that she should not worry about it. Taj meanwhile was considering to open up about her having the immunity idol, but retracted later.

News
>
Celebrity Gossip
April 03, 2009 08:25:48 GMT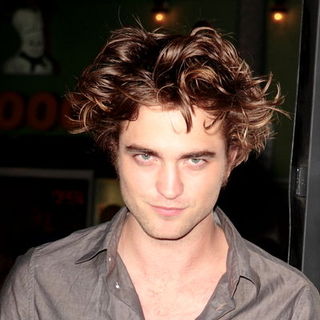 The old picture of captured during his younger years when he worked as a model and before claiming his international fame for starring as Edward Cullen in "" has been made public by Star Magazine. The snap reportedly was done as part of a photo shoot, taking place in London back in 2001, for the South China Morning Post newspaper's weekend magazine.

In the picture, shirtless Robert is seen wearing retro-style Miu Miu swimwear. He finishes his look with a pair of black socks and black-and-white shoes. He poses with British model Lucy Flower.

News
>
Music News
April 03, 2009 08:23:33 GMT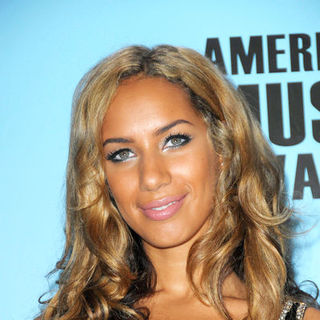 will reportedly enter recording booth alongside powerhouse producer/rapper for her upcoming sophomore set. "Timbaland can't wait to work with Leona and make her feisty like Beyonce [Knowles] and ," a source says as quoted by The Mirror.

Other big names rumored to be lined up to help Leona in the new album are and of the . No official statement has been given regarding the news though.

News
>
Movie News
April 03, 2009 08:13:21 GMT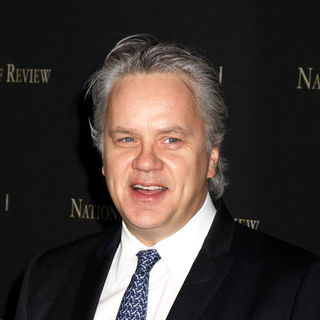 Despite the percolating rumor, "" apparently won't see playing Tony Stark's father, Howard Stark. In an interview with recently, the 50-year-old actor indicated that he won't be seen as the founder of Stark Industries in the "" sequel, saying "That was an Internet rumor. Can't trust those Internets."

Back in December 2008, Latino Review has come up with a scoop that Robbins is going to replace Gerard Sanders, the actor who plays the character in the first film. The site moreover claimed that the actor will be seen in an important flashback sequence which will set up the "" and "The First Avenger: Captain America" films.

News
>
Celebrity Gossip
April 03, 2009 07:46:47 GMT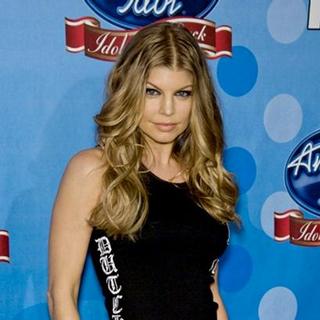 makes no attempt to hide her love for shoes, telling Life and Style she has more than 500 pairs of footwear. Heels, flats and pumps are among her collection.

"I'm a girl, and I love accessories," says the female vocalist when sharing her love for shoes. "It's one of the reasons I have huge closets, and we keep making room in the house for more closets. I don't like to throw anything away."

News
>
Music News
April 03, 2009 07:33:51 GMT

has debuted a music video for her single called "Welcome to England". It gives a look at famous places in England, including London's Palace of Westminster, where Big Ben, the world's largest four-faced, chiming clock stands.

"Welcome to England" is a ballad track written and composed by Tori Amos herself. The song will be listed in her upcoming tenth studio album "", due to come out in U.S. on May 19.

News
>
Movie News
April 03, 2009 07:24:15 GMT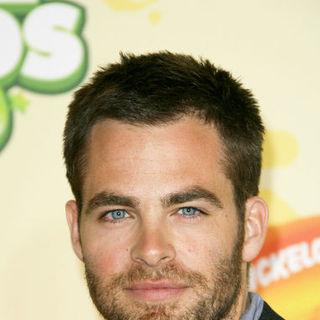 Becoming the center of conflicting "" rumors, finally set the record straight. Talking to MTV News, the star of the much awaited "" put the brake on further speculation by confessing that discussions have indeed taken place, but no offer has been thrown.

"No, I had a meeting with [casting director] Pam Dixon and [executive producer] Donald De Line, but a meeting was all it was," the 28-year-old explained. Furthermore, the Jake Hardin of "" insisted that he never got the offer to play Hal Jordan, saying "I have not been offered squat. I do not have the part and haven't read a script."

News
>
TV News
April 03, 2009 07:10:55 GMT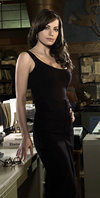 A new superhero is coming to town, or so it is. Lois will be in disguise as leather-clenched Stiletto in the next episode of "" in order to lure out Red-Blue Blur out of his hiding. In her attempt, Lois also recruits Jimmy to photograph Stiletto as the new heroine of Metropolis.

The heroic side of Lois came out when she was having a hang out time with her cousin Chloe and two thugs approached them. Wearing stiletto heels, Lois kicked them and got into the idea when she managed to bring down one of them. The other thug however, got away with Chloe's car that contains some important information inside.

News
>
Movie News
April 03, 2009 06:47:27 GMT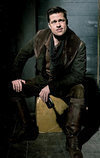 Vanity Fair has unraveled new portrait-style images from "". Counted six in all, the photos were posted in the magazine's portfolio section under the title of "". All of them put the attention to the characters to be seen in the World War II epic by director Quentin Tarantino.

Two of the photos present new snaps at 's Lieutenant Aldo Raine, while two others focus on 's German actress/undercover agent Bridget Von Hammersmark. Another one gives a first good look at 's Shosanna Dreyfus. Meanwhile, the last picture, which is in black and white, displays from left to right Laurent, Christopher Waltz, Omar Doom, , director Quentin Tarantino, , Kruger and Pitt.

News
>
Music News
April 03, 2009 06:40:25 GMT

DMC of speaks up his desire to open for . "When he drops that album [] and goes on tour, I would love to open for him," the rapper tells MTV during an interview.

"I would open for Lil Wayne," DMC emphasizes the matter. "I'm only DMC, I'm not Run DMC. It'd be a privilege. I take joy in the creation of new music - I did what I did with Run DMC, but now I'm starting from the bottom."