News
>
TV News
July 14, 2009 03:02:11 GMT
"" got its last round on Saturday, July 11 and talks about a possible second season are quick to erupt. However, an insider told EW that the series will stick to its one-time scenario although CBS has not released any statement regarding the plan.

The show about a murder rampage revealed its second killer in the episode "Gasp". Later on, another episode called "Sigh" aired back to back to reveal a bittersweet ending involving the revelation, and how four out of the twenty five people coming to the island for the wedding, survived.

News
>
Music News
July 14, 2009 02:48:29 GMT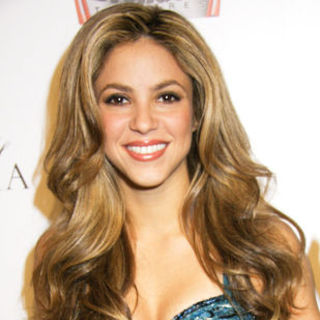 After her new single "She Wolf", now treats fans with a sneak peek to its music video. In the clip, the singer is captured sporting a gold leotard, singing and dangling inside a cage.

The music video is expected to arrive in late July, and reportedly will feature live wolves. It is described as "an inventively sexy video directed by Jake Nava and featuring the metamorphosis of a woman told through her unique dance techniques."

News
>
Movie News
July 14, 2009 02:36:43 GMT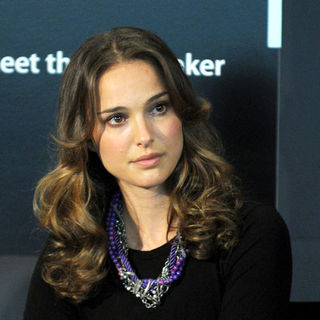 The rumor circling around , suggesting that she is the front runner for a female lead in "", has been proven true. The latest report coming up from the comic book adaptation confirms the joining of the 28-year-old actress who is best known as the Padme Amidala of "Star Wars Episode I" to "Episode III".

In joining "Thor", Portman is set to portray Jane Foster, who was a nurse and first love of the titular character in the Marvel Comics. The Academy Award-nominated actress is expected to present Foster in this movie as being a doctor-scientist type. To be under the direction of helmer Kenneth Branagh, she will share screen with actors , who'll play Thor, and , who will be seen as Thor's nemesis.

News
>
Celebrity Gossip
July 14, 2009 02:29:41 GMT
After dealing with a difficult pregnancy and a long labor and delivery, has finally given birth to her third child with actor husband Christopher Backus. Born on June 22 in Los Angeles, the newborn baby, a boy, weighed in at 8 lbs., 12 oz. at time of birth and is named Holden Paul Terry Backus.

"After a difficult pregnancy involving potentially life-threatening complications to mother and child; the family are home, healthy and happy," a representative for Mira confirmed on Monday, July 13. Holden joins older sister Mattea Angel Backus and brother Johnny Christopher King. In a joint statement with husband Christopher, Mira said "We are overjoyed to bring our beautiful healthy son home to his brother and sister. We are blessed to have a home filled with so much love."

News
>
Celebrity Gossip
July 14, 2009 02:03:20 GMT

The love relationship of and is kaput as reports have been floating all over the web that the pair has called it quits. Their separation, sad to say, occurred the night before Jessica's 29th birthday on Friday, July 10.

"She is heartbroken," a source close to Jessica tells People. "She loves Tony. But it's been difficult lately. He's busy with his career and she's getting ready to shoot her show (). They decided to part ways." A representative for the actress-singer would not comment on the split report. Tony's representative, in the meantime, cannot be reached for comment.

News
>
Movie News
July 13, 2009 10:06:35 GMT

After leaving the director seat of "", is likely to be cast out from the action film as well. The speculation emerged after a casting call for Kato, a role in the Columbia Pictures movie project that was previously linked to the "" star, has been announced via Spoiler TV.

In the casting call, it is mentioned that for the Kato role, the studio is looking for a man with Asian ethnicities. He has to be around his 20's to his early 40's, but doesn't have to have Martial Arts experience. The role itself is described to be "Brit Reid's manservant/chauffeur by day and Green Hornet's martial arts-skilled sidekick by night."

News
>
Movie News
July 13, 2009 09:47:07 GMT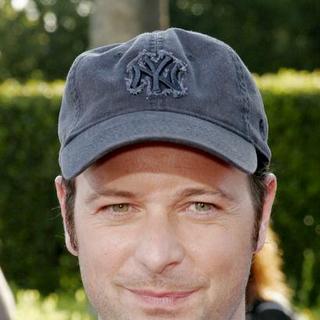 Director Matthew Vaughn has opened up in recent interview about the possibility of a sequel to his upcoming "". Talking to Ain't It Cool News, the husband of confessed that he and the comic book creator Mark Millar have thought about an idea for the follow-up movie.

"Mark [Millar] and I over a couple of beers came up with one of the funniest, coolest idea for a sequel that we would only be able to get away with if the film does well," the 38-year-old gushed. "We'd sort of dial it up to eleven, shall we say." Still, he didn't elaborate more on what kind of idea they had in mind regarding the sequel.

News
>
Music News
July 13, 2009 09:34:59 GMT
A never-before heard song from , the 2008 champ of "", has just hit the web. The track is titled "Perfect" and contains mid-tempo jam. It is unknown whether or not the song is crafted for her forthcoming debut album.

Besides, another song called "Overcome" from Alexandra Burke has also arrived. It is rumored being recorded either as a demo for or as a material for Alexandra's studio project which is yet to have any working title.

News
>
Music News
July 13, 2009 09:05:48 GMT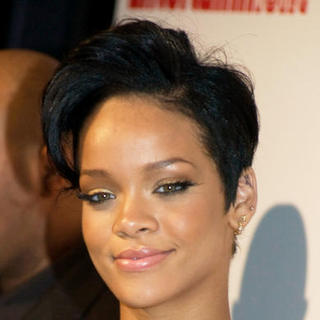 Rumor has it, 's upcoming studio album will carry more rock 'n' roll sounds than her previous effort "". Though so, she reportedly will keep the R&B tune by mixing the rock materials with pop sounds.

"The album will be full of musical styles and will mark a change for Rihanna and her fans, who will not be disappointed with the result," so Rihanna Daily wrote on its site. "At the moment nobody has recorded, with the exception of those with the singer , which were canceled and will not appear on the album."

News
>
TV News
July 13, 2009 08:54:34 GMT

With the premiere date approaching, "" is being promoted heavily. Disney Channel has unleashed the first official poster of the TV movie which displays the three Russo siblings with their wands.

Meanwhile, another DCOM Extra is released. The cast like and take viewers to the location of the shooting, which is far different from their usual in-studio location for the series. David was a bit worried about the idea of shooting in a bat cave while Selena was excited to shoot in the rain.

News
>
Celebrity Gossip
July 13, 2009 08:43:38 GMT

isn't the marrying type of a woman, the singer herself has admitted, stating "You know, I probably won't ever settle down." Music News quotes her as explaining, "Part of me would love all that, but the bigger part of me knows it's never going to happen. I don't think I'm cut out for love and marriage. Music and my art are the big things in my life. I know whatever happens they won't cheat on me and they'll never let me down. Men nearly always do."

"I don't need a man. I might sometimes want a man, but I don't need one. I earn my money, I create my art, I know where I am going," GaGa says further. "I think my parents thought I'd be married by now, but I rebelled against that whole life. I'm unconventional, I'm a rebel."

News
>
Movie News
July 13, 2009 08:32:31 GMT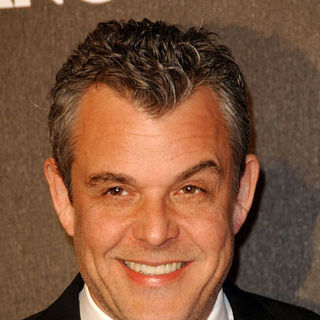 Moving on from his villainous role in "", will tackle on a historical figure in "". According to The Hollywood Reporter, the 47-year-old actor will step into the shoes of King Richard who is more commonly known as Richard the Lionheart due to his exploits during the Third Crusade.

Landing the role means he will be sharing screen with Academy Award-winning actor , who headlines the project as the titular character. He will also join other cast ensemble that include as Maid Marion and as Sir Godfrey. The actor who is also credited as director is expected to shoot for his part after wrapping up on "".

News
>
Music News
July 13, 2009 08:20:40 GMT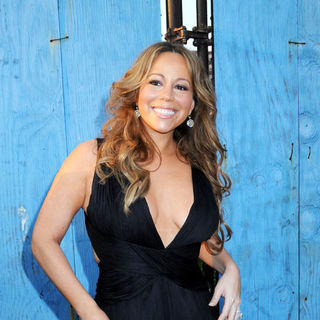 confirmed that she will make public a music video for her new single "Obsessed" in TV show "" which is hosted by her husband . "Just wanna let you know that the world premiere of the 'Obsessed' video is on 'America's Got Talent'," so she wrote on her Twitter.

The video which has been made available to peek through is plotted to be unleashed on Wednesday, July 15. It is directed by Brett Ratner and was shot at New York City's Plaza Hotel in late June. It will see Mariah landing the part as a female celebrity, who represents herself, and a male stalker, who is rumored as a portrayal of .

News
>
Celebrity Gossip
July 13, 2009 08:00:49 GMT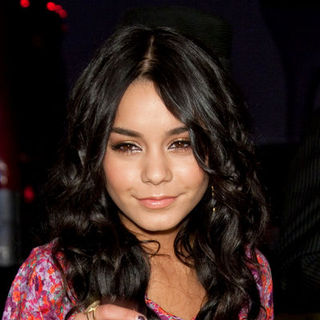 Disney star, , joins the long list of celebs who remember the life and career of . Recalling the sweet memory she had with the late performer, she is cited as telling WENN, "I got a chance to meet him, which was incredible. Kenny Ortega, the director of High School Musical, was working with him on his last tour and he came out to one of the shows when we were on tour with High School Musical in Vegas."

"He came backstage with his kids and was just so sweet and so normal and it's really sad. I'll always remember it. It was extremely surreal," Vanessa says further. "I admire him so greatly like the rest of the world does but to be able to talk to him and see that he's a normal human being was crazy. I got to talk to him again on the phone ... It was so weird; like, how do you make small talk with Michael Jackson? It was odd but he was so kind and generous."

News
>
Movie News
July 13, 2009 07:58:08 GMT

Less than a month to its release in theaters, "" has unraveled a series of new photos. Some feature the G.I. Joe team which includes ' Scarlett, Said Taghmaoui's Breaker, ' Ripcord and 's Cover Girl, some others focus on Lee Byung-Hun's Storm Shadow.

Earlier, a brief glimpse at 's Cobra Commander has been made available for viewing pleasure when the movie's official Japanese site put forth its . Most of the footage shown are similar to previous trailers. Though so, the trailer exposes Cobra Commander as he stands next to Christopher Eccleston's Destro.