News
>
Celebrity Gossip
April 30, 2009 07:58:48 GMT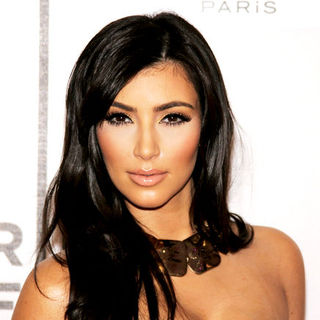 During her recent visit to the "Covino and Rich" show on SIRIUS radio, said she already purchased an engagement ring though boyfriend has not yet proposed to her. "He definitely knows all of us went ring shopping," she recalled the day she bought the bling with her other bride-to-be female friends.

Though so, the celebrity-socialite wouldn't give a hint on how the ring looks like, claiming Reggie already had a peek on the gem. "I definitely scared him and told him it was probably way more expensive than it is, just so that when he goes he feels like he's getting a good deal," she said. "He knows what it looks like. I think I-ve e-mailed him enough pictures."

News
>
Music News
April 30, 2009 07:55:01 GMT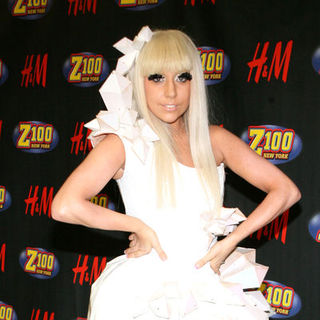 nearly collapsed during a live concert in Atlanta on April 9 and so she will take a month off from stage to relax. Her management team has emptied her calendar in August and the singer, whose real name is Stefani Germanotta, will take the break from performing during the particular month.

"Stefani has been working relentlessly since last summer," a source says as quoted by The Sun. "She has criss-crossed the globe on numerous occasions promoting her album '' and the pressure has now started to get to her."

News
>
Celebrity Gossip
April 30, 2009 07:33:25 GMT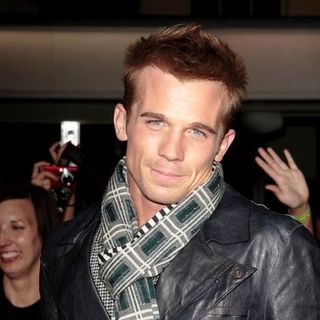 New father has picked a name for his newborn daughter, exclusively reports. The "" hunk and his actress girlfriend Dominique Geisendorff are said naming their baby girl Everleigh Ray Gigandet.

No record has been made available on the reason why the couple picks the name for their baby. Neither Cam nor Dominique has said if the report about their infant's name is true or not.

News
>
TV News
April 30, 2009 07:26:41 GMT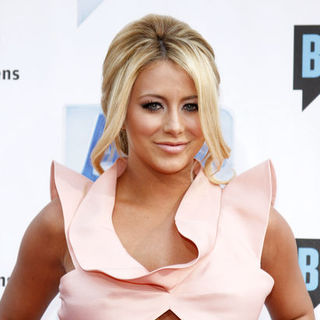 Officially kicked out of her Bad Boy Records contract, is looking forward to show her face more on television. Aubrey, who was one of the first members to leave , is working on a deal with 25/7 Productions for a future reality show.

The news comes on the heels of Perez Hilton's report that she would be one of the contestants of "A Shot at Love". Soon after the report was put up, Aubrey told Perez that it was not true although actually talks between her and the execs of the MTV reality show had occurred. "I felt that wasn't the right fit for me," she said. "And with my new show (that I'm co exec producing) I get to tell the truth, which is always more fun!"

News
>
Music News
April 30, 2009 07:07:15 GMT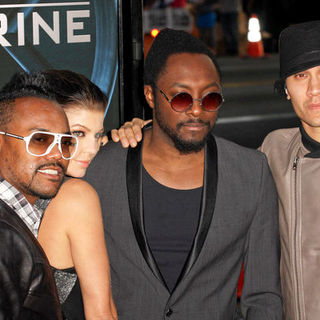 want to open for when the pop singer starts his "This Is It" concert series at London's O2 Arena. Revealing the Peas' interest of becoming Michael's opening act was one of the group's members, .

"We've never played there, but Michael Jackson's hogging all the freakin' days!" so will.i.am shared during the Los Angeles premiere of his movie "" on April 28. "So I'm gonna call him up and be like: 'Yo wassup Michael, let us open up for you!'"

News
>
Celebrity Gossip
April 30, 2009 06:50:11 GMT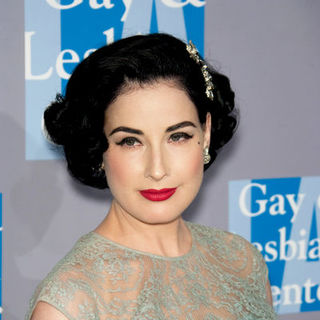 Separating from her rocker husband in December 2007, reportedly is dating an aspiring actor 11 years her junior. The rumored lovers were first spotted stepping out together in public at California's Coachella Music Festival earlier this month.

According to New York Post, which is the first to run the story, Dita's new boyfriend's name is Count Louis-Marie de Castelbajac. The 25-year-old guy is known as the son of fashion designer Jean-Charles de Castelbajac and his ex-wife Catherine de Castelbajac.

News
>
Movie News
April 30, 2009 06:45:55 GMT

's involvement in "" is not restricted only on playing Sgt. Donnie Donowitz, but also on helming a short film within the Quentin Tarantino-directed movie. The fact was exposed when the 37-year-old filmmaker shared to MTV News details of the film-within-a-film entitled "Stolz der Nation (The Nation's Pride)".

"Quentin had two shots that were very specific that he wanted to do - but he was like, 'For the rest of it, I need footage of people shooting. It's a guy in a bell-tower shooting 260 Americans. I need footage of people shooting!' So I said okay," Roth told MTV of the short film's shooting. "We got a second camera, and in 2 days we did like 130 shots and Quentin was so happy he gave me a third day."

News
>
TV News
April 30, 2009 06:35:46 GMT

Although FOX has decided to reserve "Epitaph One" for a non-aired and stand-alone episode, photos from the "" episode have come out. who guest stars in the episode posted on her Twitter account, that contains four pics. One of them shows Echo looking rough and dirty beside Ballard.

"Epitaph One" is both a 13th and 14th episode of the series depending on how one sees from the production point of view. Initially FOX the network ordered 13 episodes for the Joss Whedon-created show but they decided to scrap the pilot, which then makes it a total of 12 episodes. The 20th Century Fox the studio however, had made international sales and the DVD deals based on the 13 episodes, thus it has to make an extra episode, which is 13th based on episode and 14th technically.

News
>
Music News
April 30, 2009 06:28:19 GMT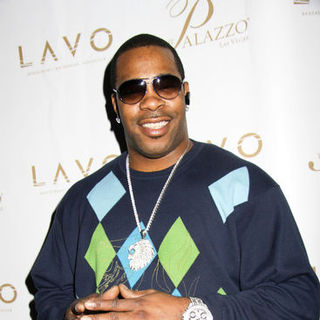 A more than one minute clip of ' upcoming music video for his single "Respect My Conglomerate" has come out. It gives a look at a meeting among , , , , , , Spliff Starr, Jackie Long, and .

"Respect My Conglomerate" is one of the songs scheduled to be listed in Busta Rhymes' next installment "" The track has Lil Wayne and Jadakiss lending their vocals on the hook.

News
>
Celebrity Gossip
April 30, 2009 06:12:34 GMT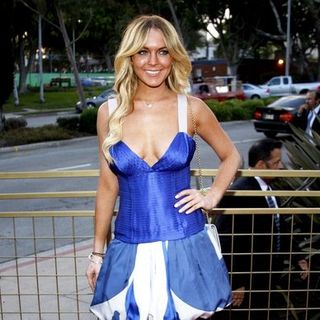 has been photographed vacationing in Hawaii these past few days and photos of her getting along with a new man, identified as Ben Holtz, on a beach in the island have been making their rounds all over the media. The outing of those pics thus prompts rumors of the two dating.

"Though Lohan has typically gone for DJs, actors and musicians in the past, her latest companion is an entrepreneur whose latest venture is a Web-based tech company called PeekEez.com," Radar Online reports about Lindsay and Ben's alleged romance. The site, furthermore, describes Ben as a Carnegie Mellon grad and is currently based in Seattle, WA. He previously owned a couple of Internet cafes on the Hawaiian island.

News
>
Music News
April 30, 2009 05:32:40 GMT

Premiere date for an uncensored music video to support 's new single "3 A.M." has just been confirmed through a press release. The video directed by Syndrome will be debuted on May 2 at 10 P.M. ET/PT on Cinemax.

Furthermore, the video is set to make its way out just before horror movie "", which stars and , is televised on the network. The video then will continue to air on the channel in May.

News
>
Movie News
April 30, 2009 04:57:15 GMT

A sequel to 1988 fantasy comedy "Who Framed Roger Rabbit" could be brewing. Talking to MTV News, director Robert Zemeckis offered an interesting scoop of the matter when he confessed that he is indeed toying with the idea to bring the ill-behaved rabbit back to the big screen.

"I'll tell you what is buzzing around in my head now that we have the ability - the digital tools, performance capture - I'm starting to think about 'Roger Rabbit'," the 56-year-old Academy Award-winning helmer stated. Still when pressed further on the potential film's details, the "" director responded with a rejection, "I can't give you more details."

News
>
Celebrity Gossip
April 30, 2009 04:36:50 GMT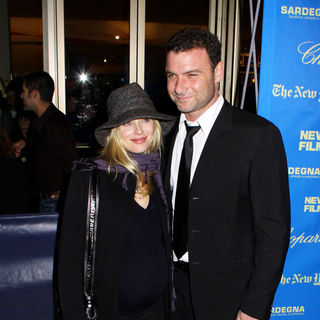 Alexander Pete Schreiber, the 21-month-old son of celebrity couple and , is feeling "much better" after being hospitalized due to respiratory problems. Confirming the little boy's latest condition is Liev's representative Ina Treciokas who tells , Alexander currently is back home with the family.

Back on Tuesday night, April 28, Liev was forced to miss the Los Angeles premiere of his film "" after he was alerted that Alexander was rushed to the hospital for respiratory issues. The actor, who plays Sabretooth in the action-fantasy film, quickly flew back to New York City to be with his partner Naomi, and sons Alexander and Samuel Kai.

News
>
TV News
April 30, 2009 04:31:17 GMT

With two episodes left in the season, "" brings an arc story where survivors are trying to cheat the past in order to get out of the island and spare their mystery. Jack and Kate find themselves at odds over the direction to take to save their fellow island survivors.

Locke further solidifies his stance as leader of "The Others". Sawyer and Juliet come under scrutiny from the Dharma Initiative. Titled "Follow the Leader", this episode airs May 6.

News
>
Music News
April 30, 2009 04:18:50 GMT

A music video directed by Shaun Silva in companion of 's single "Out Last Night" has made its debut. Filmed during the night, it exhibits the time Kenny and his friends have a party by a swimming pool, and sit around a campfire.

"From video to video, we really try to capture the song's feeling," Kenny says during an occasion when explaining about the concept of the video. "If you can capture a song's vibe in the video, then I think you've served the songwriters, the singer, but especially the fans. Because everyone has their personal movie of what a song should be - and you don't want to ruin that. But I'd say with 'Out Last Night', Shaun captured a night that everybody would want to be a part of."