News
>
Celebrity Gossip
September 10, 2009 07:35:51 GMT

Billed to serve as the fashion correspondent for 2008 MTV Video Music Awards, gives advice on the qualities that she needs to possess for the same task at this year's event. To MTV the country music songstress says, "I think that my tips as far as being a fashion correspondent are: don't rehearse, because ... they'll be like, 'Alright, well, here are all the people coming to the VMAs, here are the people that are gonna show up on the red carpet'."

Instead, Taylor tells Ashley to "have a couple questions for each of them - so you have to have a general knowledge of what's going on in the careers of musicians today." Nevertheless, "you never know who's going to walk up. They're like, 'So, and are walking up in five minutes, be ready.' And I'm like, 'Alright.' So you have to think on your toes," she adds.

News
>
Music News
September 10, 2009 07:27:47 GMT

enters recording booth as captured in the newly-premiered music video for his single "Press It Up". The recording session is then broadcast through a live webcast. As the music is played and more lyrics are bought out, the number of its viewers increases, starting from only 1 to 3,000,000.

"Press It Up" is the second single which comes from Sean Paul's latest studio project "". The track is aimed to follow up the album's lead single "So Fine" which has come out since June.

News
>
TV News
September 10, 2009 06:57:12 GMT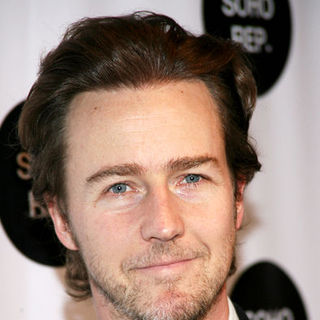 The last time he was recognized on TV was when he voiced Devon Bradley on "". Feature movie actor , in person, will guest star for the first time in a primetime series which will debut this Fall, "". A comedy from Steven Levitan, the ABC show is going to put Norton as a musician.

Per EW, it is reported that Norton will play a bassist of a famous band whom Charlie () hires as an anniversary surprise for husband Phil (). The guest starring appearance has been confirmed by the network and will air in November.

News
>
Movie News
September 10, 2009 06:54:25 GMT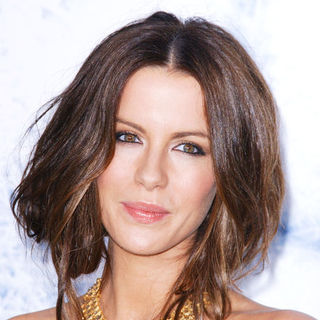 Warner Bros. Pictures and Dark Castle Entertainment celebrated the countdown to the Friday, September 11 theatrical opening of "" with a Los Angeles premiere. On Wednesday, September 9, the studios rolled down white carpet in front of Mann's Village Theater in Hollywood to greet the incoming celebrities.

and were two of the leading actors present for the special screening event. Beckinsale who takes the role of U.S. Marshal Carrie Stetko arrived to the premiere accompanied by her director husband Len Wiseman, and Macht who plays U.N. operative Robert Pryce had his actress wife by his side.

News
>
Celebrity Gossip
September 10, 2009 06:50:29 GMT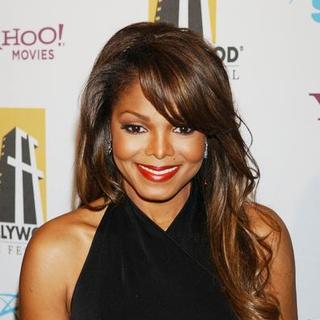 Still mourning the death of her brother , shares with the October issue of Harper's Bazaar how she's been feeling since he passed away. "It's really hard to believe he's passed," says the songstress. "We had so much fun that day," she recalls the last time she and Michael met at a family gathering in May. "We kept calling each other after and saying how great it was," she states, adding that they ate Thai food and tormented each other during that day.

Then, she goes on mentioning the things that she remembers most about Michael. "He loved to laugh...Sometimes his humor would be corny, sometimes dry. He loved the Three Stooges, he loved slapstick, he loved in his silly comedies. He loved to have fun. He loved to play," she reveals.

News
>
Music News
September 10, 2009 06:42:17 GMT

What to expect from this year's MTV Video Music Awards has been made available for sneak peek through its rehearsal footage. Shot in front of Radio City Music Hall, the footage captures impromptu performances by several back-up dancers, two of whom practice their moves on the hood of a fake New York cab.

MTV reports that one of the female dancers who is seen standing on the front is mistaken by people in the know as one of the A-list singers who will sing at the annual event. The network also claims the rehearsal actually is a test run for either or .

News
>
Movie News
September 10, 2009 06:10:35 GMT

and become the center of attention in a newly-found clip of "". While in the middle of a dessert, Clooney's special forces agent Lyn Cassady pulls out his Predator and demonstrates the use of the weapon on McGregor's reporter character, Bob Wilton.

When looking for his next big story, Bob Wilton meets Lyn Cassady, a special force agent on a mission. Intrigued by Cassady's claim that he is a part of New Earth Army, a classified government program whose goal is to use paranormal powers to end war, Wilton joins the agent to find the program's founder Bill Django, gets himself in one misadventure after another and is forced to outwit an enemy he never thought possible.

News
>
TV News
September 10, 2009 06:09:03 GMT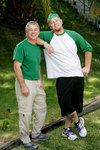 Twelve teams who will race for 1 million dollar grand prize on "" have been unveiled. The line-up this season includes a former Miss America, professional poker players, and two openly-gay brothers. One team in particular has all the quality of being a champion because they have been in more than 60 countries.

Nathaniel Lofton (28) and his friend Herbert Lang (32) believe their experience will deliver them first position in the race. "I've been to about 65 countries around the world," said Lang. "I definitely think that gives us a little bit of an advantage when we're traveling to different countries, as far as knowing how to interact with different cultures, managing our money and communicating with taxi drivers and whoever else we need to help us get from Point A to Point B."

News
>
Celebrity Gossip
September 10, 2009 05:57:38 GMT
"" hottie bares her curvy body for the October 2009 issue of Maxim magazine, gracing its cover in nothing but sexy black lingerie. Exposing her cleavage and flat stomach for the camera, she is having her long hair being let loose and is seen donning thin make-up. "Audrina Patridge, Queen of The Hills," read the tagline that accompanies her cover shot.

In addition to the photo, Audrina also poses for a series of other snaps featured inside the print media. There are 10 photographs of her, all of which witness her striking raunchy poses and wearing numerous skimpy bikinis. One of the pics sees the 24-year-old star standing near a black car while holding a hose. Another one pictures her topless, sitting on top of a washing machine, with a bubble gum on her mouth.

News
>
Music News
September 10, 2009 05:34:14 GMT

has made public "Bodies" music video which is directed by Vaughan Arnell. The former member of boyband is seen exploring the Mojave desert on a motorcycle and car. At the end of the video, he is picked up by a black shiny SUV.

"Bodies" is the lead single from Robbie's new studio installment "". The song was debuted on BBC Radio 1's "The Chris Moyles Show" on September 4, while the album is set to arrive in U.S. stores on November 10.

News
>
Movie News
September 10, 2009 04:37:56 GMT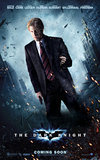 While the end of "" suggested that Harvey "Two Face" Dent is pretty much dead, apparently hasn't closed the door for any possibility of him reprising the villainous character in "Batman 3". In an interview with Larry Carroll of MTV, the 41-year-old revealed he is up for another "Batman" movie.

"I've sort of just gone on with my life. I don't have any expectations of being in the next 'Dark Knight,' if there is a 'Dark Knight.' I have no knowledge of one," Eckhart responded to Carroll's question of whether or not he will return. "If Chris called me, I would certainly do it," he stated, before then adding that his character is dead as far as he knows.

News
>
Music News
September 10, 2009 04:26:02 GMT
makes a grand entry to Billboard Hot 200 by securing the top spot of the chart with her comeback album "". According to Nielsen SoundScan, the effort has sold more than 305,000 copies since being released on August 28 across United States.

So far, "I Look to You" sale becomes Whitney's best opening week on the U.S. albums chart. Her previous debut on the chart was in 2002 when she came out with "". At that time, the record garnered 205,000 units and lingered at number 9 in its first week on sale.

News
>
TV News
September 10, 2009 04:22:31 GMT

One week away from the season 3 premiere, the cast of "" are coming out to reveal their characters' development in the new chapter. who plays Vanessa has been doing a favor of being the interviewer for (Blair), (Dan) and (Chuck).

In her chat with Leighton, Jessica asked about the dynamic of Blair and Chuck. "It's gonna be pretty fun because we get to sort of see what a real-life relationship would be between Chuck and Blair. It's not a normal and conventional relationship by any means but for right now, the fighting and the love-hate is gonna be over a little bit," Leighton explained.

News
>
Celebrity Gossip
September 10, 2009 04:10:04 GMT

Rumors are flying that and are engaged. New York Daily News reports the actress was spotted sporting a sparkly diamond band on her left ring finger while attending Yankees game on Monday night, September 7.

A source claims to have spotted Kate wearing the gem when she was typing on her BlackBerry. However, there has been no confirmation from representatives for both stars on whether or not the engagement report is true.

News
>
Movie News
September 10, 2009 03:43:06 GMT

Weeks prior to the theatrical release of "", Apparition presented the official trailer for the blaxploitation throwback. More than two minutes long, the trailer serves as an introduction to the 1970s African-American action legend and features the reasons why he gets back to clean up the streets from crime.

Black Dynamite is a former CIA agent who is out for revenge. When an Italian mob known as The Man kills his brother, pumps heroin into local orphanages and floods streets with adulterated malt liquor, he steps out to the plate and fights the baddie all the way from the blood-soaked city streets to the hallowed halls of the Honky House.