August 06, 2007 04:13:53 GMT

If Terry Bozzio cited "personal conflicts" as the reason he left , the band's guitarist James Shaffer went for details. Shaffer revealed that Bozzio departed after the drummer made "offensive" demand to the band.

"There were certain demands that he made," Shaffer spoke. "We weren't ready to meet those demands. He was a great guy and a phenomenal drummer but the demands that he made were offensive. He wanted to be a member of the band, and that included ownership. We were like, 'What, you want to have 25 per cent of everything?' We can't just sign away the right to music on a whim."

August 06, 2007 03:25:07 GMT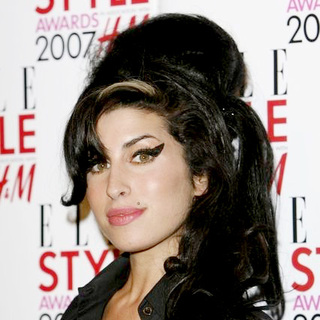 2007 Lollapalooza in Chicago's Grant Park has taken center stage in music buzz last weekend. The annual festival that celebrates the greatest alternative acts kicked off Friday, August 3 on a hot but pleasant weather, mainly due to the worthy performances in all its three days.

LCD Sound system only gave the best opening on day 1 by delivering beats that audience have been dying for. The group raved through their sets mostly containing materials from latest CD "Sound of Silver" before moving on with the Grammy-winning hit " is Playing at My House". The subject mentioned in the title served their part moments later highlighting the event with extended version of "One More Time" and their debut album's hit "Around the World".

August 04, 2007 07:53:55 GMT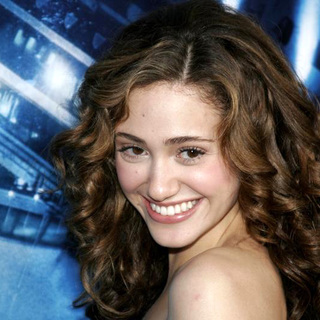 Those expecting , who played Christine Daae in 2004's 'The Phantom of the Opera', to record a classical album may just be disappointed. The Golden Globe-nominated actress is choosing to release her debut LP in mainstream pop.

"It's pop music, but not bubblegum pop," Emmy revealed. "I want it to have a David Gray or feel. I've been spending up to 12 hours a day in the studio."

August 04, 2007 06:48:07 GMT

has topped the Q Magazine list of Greatest Guitar Tracks of All Time. Of all 20 songs listed, two of the rock band's hits "Black Dog" and "Dazed and Confused" are placed at no 1 and 2 respectively.

The list was chosen by the rock experts: Ron Wood of , 's Andy Summers, ' and Zeppelin's very own guitarist .

August 04, 2007 06:11:13 GMT

has been honored to open the first Caribbean cruise by Olivia, a community set up for lesbians. The country singer will perform on board one day before the ship sets sail on Jan 26, 2008.

Olivia will provide cruisers with lang's music via in-cabin music videos and free CDs. In coincidence to the cruise launching, Olivia will celebrate its 35th anniversary next year. "We are thrilled about entering our 35th year with k.d. lang as the featured entertainer. We have an amazing line up of entertainers joining us on this trip and will be announcing new acts every few weeks until the ship sails," said Judy Dlugacz, Founder and President of Olivia.

August 04, 2007 05:09:25 GMT
Rumors on leaving Def Jam have been shut down by the rapper himself. In a recent interview Jay stated that his three year contract is getting due but he's looking forward to renew it before seeking other possibilities.

As why he's rumored to shift to Columbia where buddy Rick Rubin is now, Jay-Z reasoned, "I guess Rick Rubin is (at Columbia) and we've got a relationship. But I haven't talked to Rick since he started at Columbia. I called him to say congratulations."

August 04, 2007 04:45:48 GMT

A concert conducted in summer, for free and presenting various music genre never fails to attract mass of music lovers. Samsung/AT&T is back with its concert series Summer Krush and a new line-up.

, , , , , , and Kinky are all on the bill to perform at the series of concert promoting AT&T new download service and Samsung's new music features.

August 04, 2007 04:06:02 GMT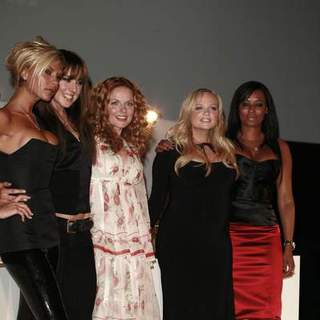 is no longer heading to Baghdad, the capital city of war-zone Iraq after Toronto, Canada won the tally the group conducted. Baghdad came close to winning a Spice Girls reunion concert a few days ago but fans in Toronto were more eager to have the girls in their city.

"We are delighted to be going to Toronto. We have such incredible fans there and we are amazed at such a positive reaction," the Spice Girls said in a statement.

August 04, 2007 02:40:49 GMT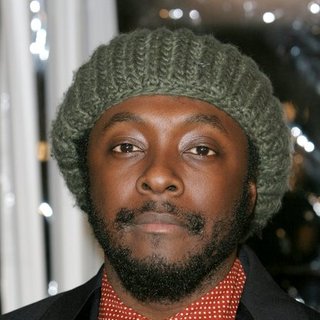 aside, member is practicing his yet another solo project which would be his third. Titled "Song About Girls", the album has pulled out its lead single "I Got It From My Mama" as well as its music video for the song.

Interestingly, like many musicians gearing solo project after being a group, Will also had his time. "I was like, 'How and why should I put out a solo project?' I could just do another Black Eyed Peas record," he said. But all in all, he was on to get the spotlight while revealing that there's no Black Eyed Peas record coming out in near future.

August 03, 2007 09:47:44 GMT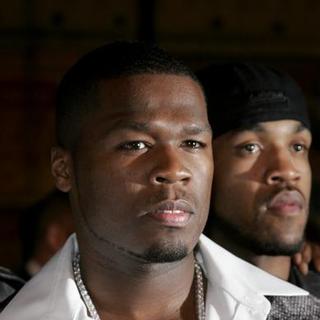 's music video on 'Ayo Technology' has leaked online. The song that is done with has been circulating video web sharing on August 2, the same day BET getting the right to its premiere.

The rapper had to travel to London last month with Justin and to do the video shooting. "The technology portion of the song is definitely in the music video," 50 told MTV of the set. "There's things that are going to be in it that you aren't actually seeing while we're shooting it right now. And so after they get it, they'll go in post [production] and start adding effects to it, it'll turn into a whole other thing. But it's exciting."

August 03, 2007 09:24:41 GMT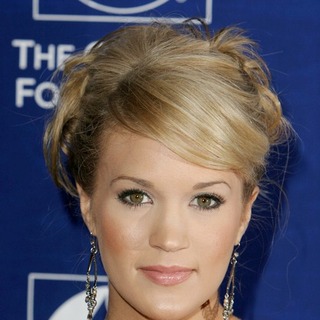 has released the lead single of her highly-anticipated sophomore album. 'So Small' was released on July 31 both on CD single format and digital download.

She described the song as a 'feeling' on "how people invest so much of their time and energy into things that aren't really important, and you don't really realize that until it's too late. We're all guilty of it, as I know I am, of just letting silly things get in the way. The smallest thing can almost ruin my day, and at some point, I realize, 'Good gracious, Carrie! What are you doing?' I have a great life, and we need to remember the things that are truly important."

August 03, 2007 08:20:57 GMT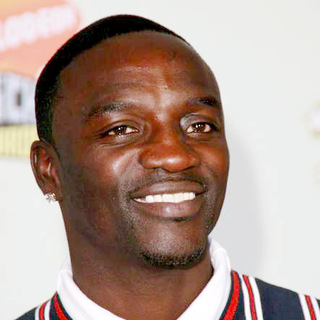 , already gaining 2.6 million sales, is fattening his second album "" with bonus tracks and a DVD. Details have come up on this special edition that will be put on shelves August 28 through Konvict/Upfront/SRC/Universal Motown.

The album will now contain a soundtrack featuring aptly called "Rush", a yet-untitled new song and "Sorry, Blame It on Me". The latest being the song he wrote following the controversy that he performed a graphic sex scene with an underage girl in a Trinidad concert.

August 03, 2007 07:43:23 GMT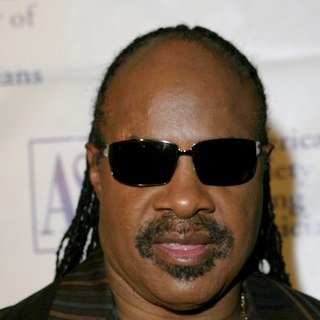 is finally back on road again after stop touring in 1986. The pop singer is launching a U.S. tour that will begin in San Diego's Humphrey's Concert on August 23.

The singer who had hinted this tour earlier this week, revealed the details of the trek at a news conference in business district of Century City. Not making the conference short, Stevie treated audience with a number of songs , including "My Cherie Amour" and "Higher Ground".

August 03, 2007 07:09:17 GMT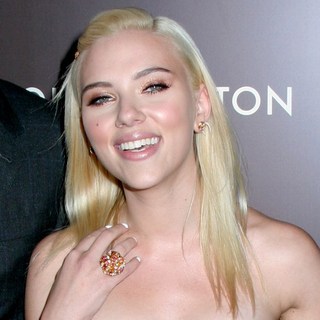 who holds a passion on singing is reported getting serious on her music career. Talks are rife that 's Dave Sitek is to produce the actress' debut album with members of and Celebration chipping in as collaborators.

Not only does her voice is considered on the same level to the late but it is also predicted to earn her a Grammy, said Dockside studio owner Steve Nails. She has been spending over a month in a Louisiana studio to work on the material.

August 03, 2007 06:34:49 GMT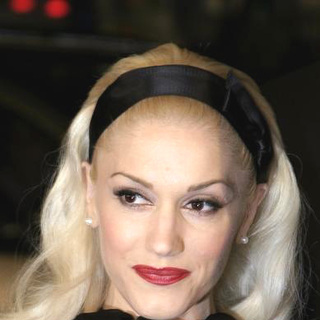 has taken a diplomatic step responding to a group of conservative Muslim students in Malaysia that protested against her "obscene" attire. She took the core of the problem and decided not to wear revealing costumes for her concert.

Maxis Communications Bhd. that serves as the event organizer said, "Gwen Stefani has confirmed that her concert will not feature any revealing costumes. She will abide by the Malaysian authorities' guidelines to ensure that her show will not be offensive to local sensitivities."