November 15, 2007 03:35:42 GMT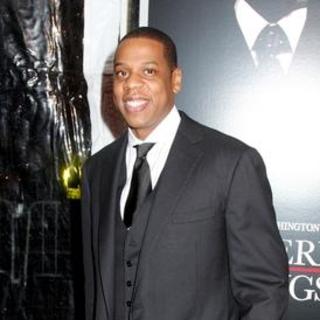 With his album up at the top position of Billboard Hot 200 chart, it's time for to celebrate the victory with his fans. The rapper has just tied a deal with MSN Control Room to broadcast his recent New York concert for free.

To promote his latest effort '', Jay has conducted that visited five cities. The sold out gig at Hammerstein Ballroom on Sunday, November 11 will be broadcast on a web stream for fans to watch his performance with no cost. This would be the same gig when he who died on Saturday, November 10.

November 15, 2007 03:09:50 GMT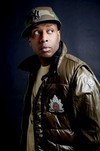 is pulling out 'Everything Man' as the third single from his August-released album ''. The music video for the track has just been premiered also.

Upon its release, 'Eardrum' opened at #2 on Billboard Hot 200. The album has received generally good reviews, which is an upgrade to Kweli's music career. The rapper has already mapped out a plan to release his next album which is tentatively titled ''. No information regarding its release yet.

November 15, 2007 02:35:48 GMT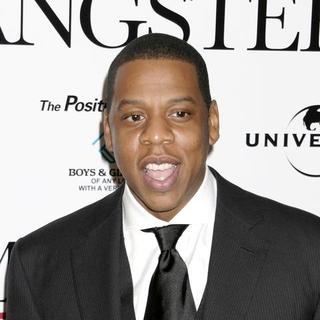 has acquired the same position that achieved years ago. Everything goes out as in this week's Building chart as '' topped the tally on Billboard Hot 200.

As many as 425,000 copies of the album were flying off the shelves in the last 7 days. This makes Jay's tenth album to open at #1, eight from his studio albums and two from his respective project with and .

November 14, 2007 09:44:29 GMT

Those who haven't caught the attention of '' soundtrack may now hear the streaming of two of the tracks. We have acquired the audio streaming of both 'Someday' and 'Moondance'.

The 15-tracks compilation boast performances from music greats such as , , Paula Cole, as well as the flick's main actor, Jonathan Rhys-Meyer. There are also original contributions from John Ondrasik aka. , and jazz guitarist Kaki King.

November 14, 2007 09:11:45 GMT

have apparently been doing some home work of counting their live shows. The rock band is reaching the milestone 300th live show and would celebrate it out and loud on December 15 at Las Vegas' House of Blues.

The gig is part of their tour to support their latest album '' that has spent 82 weeks on Billboard Hot 200 chart. The album has released 5 singles with the latest being 'Sorry'. Tickets to the Las Vegas gig has been on sale.

November 14, 2007 08:32:44 GMT

In anticipation of 's first single, 'Fly Like Me', from new album '', a behind-the- scene of its music video has surfaced online. The cover art of the single which will be released either this month or December, has also been leaked.

The single features collaboration from R'n'B singer although, according to some reports, her slot was originally planned for and . Chingy previously described the song to have the "mainstream feel".

November 14, 2007 08:03:03 GMT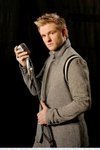 When said that his debut album is going to be titled '', it becomes apparent who the object of the day-dreaming is. The runner-up of sixth American Idol reveals that a song in the album is dedicated solely for actress .

"One of my songs is based on Natalie Portman," Blake told In Touch. "It's called 'Know My Name' and it's about the idea of having a celebrity crush when you see someone in a magazine and you just like her for some reason and think, 'I could be with that girl.'"

November 14, 2007 07:34:02 GMT

To top up their next album after the relatively successful '', have demanded , ' Alex Turner and soul rock singer Daryl Hall.

Frontman told MTV, "This is me reaching out right now, but we're hoping to get Alex Turner from the Arctic Monkeys on the record, Daryl Hall on the record. And we're looking forward to writing a couple of songs with Ne-Yo. We got to be good friends with him through the VMAs (MTV Video Music Awards)."

November 14, 2007 06:58:48 GMT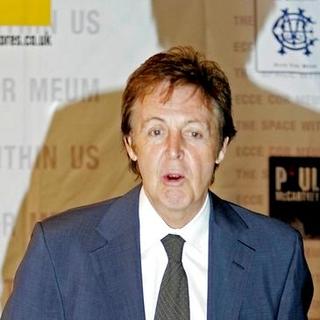 While many are waiting in line to record a duet with , chose otherwise. The frontman was contacted by McCartney but said no to an offer by the ex- guitarist.

"My daughter was putting an album together and she put us in touch," McCartney told Channel 4's T4 program. "I asked Thom to do a duet, but he said he couldn't because he only felt happy working on his own and Radiohead's material."

November 14, 2007 06:24:47 GMT

On the hype of New Line Cinema's production, '', New Line Records will release a soundtrack to the highly-anticipated flick, boasting a new material titled 'Lyra' from British singer slash songwriter .

The title 'Lyra' is a reference to the name of the main character, Lyra Belacqua which is played by 13-year-old actress Dakota Blue Richards. The song features a choir from Oxford's Magdalen College.

November 14, 2007 04:45:18 GMT
recently spoke to MTV News regarding her often-delayed third album. She confirmed that the not-yet-titled album will come in March 2008 and that the official first single will be dropped two months prior that.

On contrary to the reported 'Murder', the first single would be 'Out of My Head (Ay Ya Ya)'. The song is one of the tracks produced by . "It's about too many voices, too many people having their own opinion," she said. "It's mainly a fun, dancey song. I think it's got a little bit of an '80s feel to it, too - you'll hear that in it. But at the same time, it's Timbaland." The music video will be shot in December.

November 14, 2007 03:42:45 GMT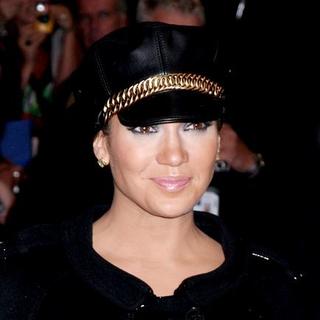 It's just a matter of time before decides to take a break. The pregnant singer who just completed a a series of energetic concerts with her husband, , is now threatened to put her singing and acting career aside.

She was ordered to tone down her activities after taken to hospital last week for noticing blood in her urine. Should she continue to her current pace, she will potentially suffer miscarriage.

November 14, 2007 03:19:03 GMT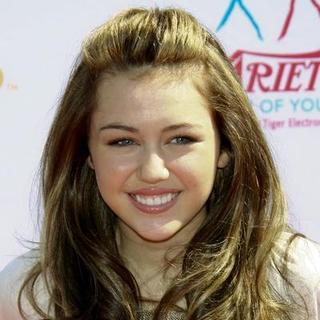 might never have thought that selling her Hannah Montana concert tickets could be such a trouble. Many fans who couldn't acquire the tickets through her fan club could now join forces to file a lawsuit regarding their loss.

Cyrus is serving 'Best of Both World Tour', a jaunt to promote her latest album ''. Since its first date in mid October, the tickets have been sold out under 5 minutes. However, some fans who registered to the fan club with the 'promise' that they will get priority for the tickets claimed they missed it.

November 14, 2007 02:13:29 GMT
While her first single 'No One' is still reigning the Billboard Hot 100 chart at #3, has pulled a second one from her album ''. The slower track 'Like You'll Never See Me Again' was premiered on radio stations last month, and now it's the music video turn.

Rapper has returned the favor for Keys who 'I Want You'. In the beginning of the video, Common plays Keys' love interest who suffered severe injury and eventually was dead. The clip then recounts backwards the event leading to his character's death.

November 13, 2007 07:58:32 GMT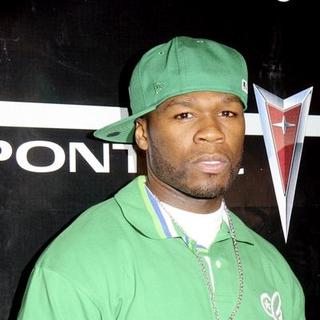 The full version of 's clip for the fifth single from his 'Curtis' album has been premiered. 'I'll Still Kill' features performance by in both the single and the music video.

It was shot back in October with director Jesse Terreo (, ). Akon previously said that the scene is "not an environment for pretty women" because it's rather "some assassination-type". Terrero revealed that it is "'Bourne Supremacy' meets 'Unleashed'".