February 23, 2008 04:11:32 GMT
, , , and are names that possibly will headline World Peace One (WP1) concert later this May. Organizers are reportedly taking into accounts to tap big artists to deliver their message in bring the world to peace through music.

Should the deal is reached, then the stars will be traveling internationally starting from May 17 in Beijing, China; Istanbul, Turkey; London; Johannesburg; Miami; United Arab Emirates; Portugal; Brazil; Puerto Rico; Colombia; India and possibly other locations. They will be joined by local artists in each place.

February 22, 2008 07:05:17 GMT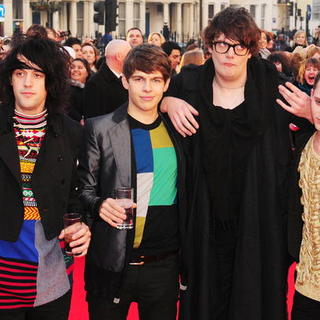 Liking her duet with rock band at recent BRIT Awards performance, has uttered her willingness to release the version as a single. The unlikely duet resulted in a mix of Rihanna's "Umbrella" which new arrangement was done by the band.

"It's a different tempo and everything," Rihanna told 6music, "But I actually want to release a version like that. Maybe the same version. I really, really liked it." Interestingly, few days before the performance, Klaxons' frontman James Righton that Rihanna's people kept sending the versions that they offered back because they were not suitable.

February 22, 2008 06:37:33 GMT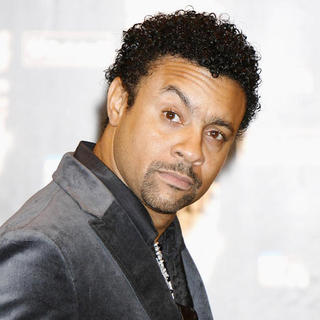 MySpace.com has exclusively premiered the music video of 's new single "What's Love" on Wednesday, February 20. The video was directed by Hype Williams and features its song collaborator, .

In conjunction to its video premiere, there is a special behind-the-scenes making of this "high concept, high fashion video" according to Shaggy's . The video that features lots of women is dubbed "sexy" by the rapper.

February 22, 2008 06:03:12 GMT

Beside putting finishing touches on their highly-anticipated new album, are also expected to release the forthcoming album via Colombia which is a unit of EMI. It was rumored sometime ago that the rock band were about to follow 's footsteps to release the effort independently.

On Thursday, February 21, Dave Holmes the band's manager addressed the rumored issue saying, "When all that was going on, we were over here in (in London) in the studio, so we kind of steered clear of all that. We've got a great plan in place."

February 22, 2008 04:20:13 GMT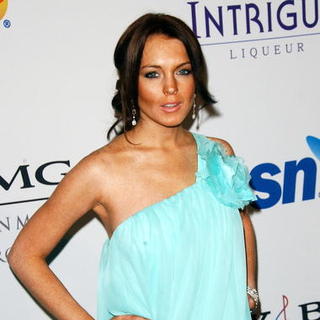 's collaborator has been studying the actress-turned singer's life last year which has been quite messy with her DUI arrest and rehab stint for the sake of her new album. Jeremy Greene has been clipping for her news so that the issues can be projected into Lohan's third studio album.

The effort will be inspired by Lohan's headline-grabbing acts in 2007 and at least two tracks have addressed the issues. "She's working hard on her new songs. She's just in the recording stages, but she's going strong," said Greene who had a recording session with the singer in Los Angeles earlier this month.

February 22, 2008 03:44:57 GMT

Despite pushing back the release of his new set "", keeps spawning singles from it. The second single pulled from the forthcoming album is "The Boss" which music video has just been premiered.

"Trilla" will only be in shelves on March 11 after previously pushed from its December 2007 release schedule. "The Boss" is the second single of the album after "Speedin'" that receives production from J.R. Rotem and as featured guest.

February 22, 2008 03:23:20 GMT

Grammy-nominated group have canceled their European dates that were supposed to commence on Tuesday, February 26, prompting speculations that they are breaking up. On their , the band wrote that they need a break to settle on some "internal issues" before embarking on a tour with in Spring.

Part of the statement read: "There are a lot of internal issues that have been going on in this band for quite a while now. A lot of it started right around the time we were gearing up for the RIOT Tour in the US. We were able to fight through all of it for this long but unfortunately we weren't able to keep it together long enough to make it through 'til the end of this tour."

February 22, 2008 02:12:50 GMT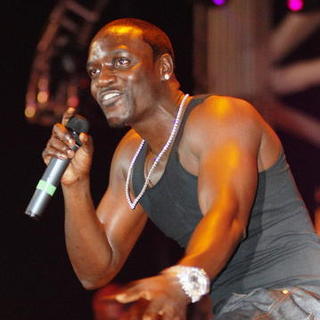 Good things turn bad, 's free concert ended up in a disaster. The R'n'B crooner was featured as a performer in a free-for-public gig at Copenhagen's Fields Shopping Mall but larger than life crowd decided to get violent when a fire alarm was pulled.

The organizers of the concert held Wednesday, February 20 were having difficulties even before Akon ascended the stage. The venue could only admit a 1,000 people but those who came up rounding up around 2,000 to 3,000 people. Some latecomers were turned away at the door and were forced to watch from afar.

February 21, 2008 09:04:04 GMT

Grammy-nominated artist has released the music video from her new album "". The folk singer releases the clip for the first single "Broken".

The video was directed by Martyn Atkins who had penned videos for and . "We wanted to make a little documentary, a small French film," Merritt told Spinner about the video. "This song is about how the smallest things have a way of finding you and setting you off again in the right direction. To capture that feeling, we wanted things to be very natural. And of course, we wanted to feature a cool stolen car."

February 21, 2008 07:58:53 GMT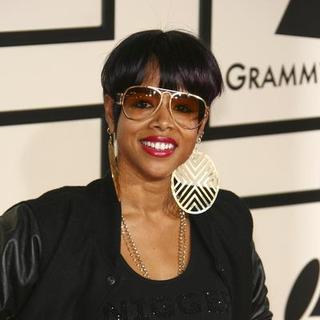 Four studio albums and several charting singles after, is ready to drop her greatest hits compilation. The R'n'B singer will release her first Greatest Hits package which will be titled "The Hits" on March 11, 2008.

It will consist of 14 tracks including her biggest hit to date, "Milkshake". The wife of rapper have selected other singles from her four albums that mark her career staring from 1999 to 2006. Among others are, "Lil Star", "Bossy" and "In Public".

February 21, 2008 06:11:09 GMT

The highly-anticipated music video from has found its way on-line. "No Air" the second single from her self-titled debut album, features not only in the single but also the music video.

It has been shot on January 23 with director Chris Robinson in New York City. Photos from the set including some stills were leaked to the Internet soon after that. The full music video was supposed to be premiered officially on Yahoo! Music on February 25 but it has leaked on Wednesday, February 20.

February 21, 2008 05:02:08 GMT

More dates are lined up in and 's joint tour. The jaunt that is dubbed Heart of the City was initially only scheduled for 10 dates but it has been stretched to 16 with new dates added in between.

As , the Hip-Hop icons will kick off the tour on March 22 in Miami, Florida and the new schedule is now ending April 26 in Chicago. According to AllHipHop.com, the extension was because tickets to the announced show have been sold out just under minutes. Meanwhile, tickets for the new date will be sold this Friday (February 22) through LiveNation.com.

February 21, 2008 04:28:53 GMT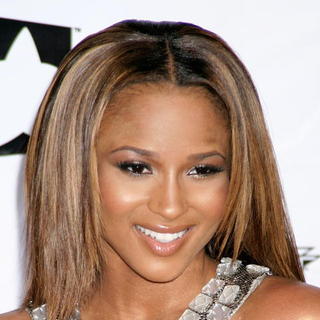 R'n'B singer has posted a video on YouTube to announce that she is looking for dancers. The "1,2 Step" singer wants a fresh, raw and unsigned talents to back her up on her upcoming tour.

In the video, Ciara also revealed that she is working on her third album and that there will be lots of promotions to be done, including finding dancers. The singer is searching for the right dancers to "rock the stage" with her.

February 21, 2008 03:15:26 GMT

's first music video in years has been premiered. "Dance Like There's No Tomorrow" is ththe first single from "" CD that Abdul contribute for producer .

The compilation as well as the debut album from the Jackson who is also an American Idol judge, will be released on March 11. Beside featuring fellow Idol judge Abdul, the album also presents contributions from , , , Richie Sambora, and many more. Complete tracklisting can be found at .

February 21, 2008 02:45:40 GMT

Successfully gaining a number of awards Stateside through their latest effort "", are taking home double from 2008 BRIT Awards. Not only was the album named Best International Album, but the band themselves were dubbed Best International Group.

Also nabbing two nods at the British music awards event, are and . The former took home British Single for "Shine" and British Live Act while the latter pocketed British Group and British Album for "". On their acceptance speech, frontman Alex Turner said, "We are the Arctic Monkeys. And we are the most fantastic." The Monkeys won the exact same categories at last year's event.