May 29, 2008 09:02:28 GMT

Rap group have just premiered a new music video for their single "Rider Part 2" on May 28 . The clip was the follow up for their first clip "I Like The Way She Do It", that has just been outed on May 12.

The new clip only features the three remaining members of the group, , and . The video at first actually also sees another rapper, , but for some reasons Buck's involvements on the clip and on other G-Unit's songs have been excluded by the group.

May 29, 2008 08:18:43 GMT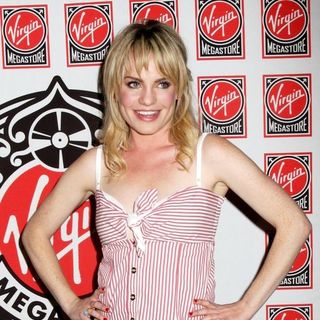 Welsh singer hinted his admiration to as she shout out her support over the rapper's disputed upcoming appearance at the Glastonbury festival. The pop singer refuses to follow some musicians who rejected Jay-Z's addition to headline the event and stated that she thinks that it would be great to see the rapper performing at the annual event.

Stating her support to the rapper, speaking to the , Duffy said, "I genuinely think he's a great musician. I was quite intrigued by it. It hadn't really crossed my mind that his appearance might be a problem. I've seen him live and it was one of the best shows I've ever been to."

May 29, 2008 07:15:21 GMT

Preparing the release of their new album "", the have confirmed the lead single to be spawned from the band's upcoming set. The trio have picked the track "Burnin' Up" to lead the album's promotion and planned to officially drop it via radio outlets on June 20.

Beside "Burnin' Up", the band actually already have three other songs that they have debuted recently. Those singles are "Little Bit Longer", "Pushing Me Away" and "We Rock". The first two songs have been sung along with "Burnin' Up" at their recent tour, while the last song was released as the first single for the soundtrack of Disney-channel movie "Camp Rock".

May 29, 2008 06:30:35 GMT
is set to fulfill his musical career dreams after the American Idol Seventh Season winner has finally signed a major record deal. Cook will release his debut LP under 19 Recordings/RCA Records and it is being set for release this fall. The rock singer reportedly will start his album's works over the summer, taking up the empty dates from his upcoming Idol Tour which will starts on July 1.

Commenting about the deal, the 25-year-old rocker said to the press, "Signing this deal is truly a dream come true. I am looking forward to the recording process...The support I have received from America has been overwhelming, and I can't wait to hopefully do right by them." Meanwhile, Cook's current label through their vice president, Tom Corson, also shout out their praise on the rocker saying, "David Cook is an extraordinarily versatile and talented artist. He is a natural performer and a true star. We are thrilled to welcome him into our family."

May 29, 2008 04:43:04 GMT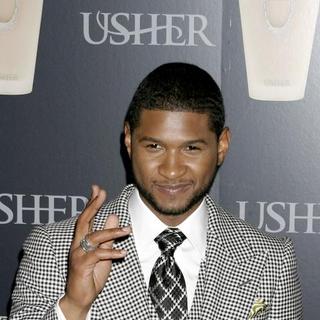 Bad news and good news arrive for regarding his new album. Latest reports claim that the singer has lost a fortune in royalties for his new record. It happened because his new LP "" was illegally downloaded more than half a million times just before its official release date on May 27.

According to the reports, Usher's "Here I Stand" already surfaces on the Internet one week before the LP's official launching. Moreover CMU music reported that in total, the album and its individual tracks, were downloaded about 554,716 times through a peer-to-peer file sharing application, BitTorrent.

May 29, 2008 04:02:42 GMT

Success comes again for rockers as their new self-titled album debuted at #1 on this week's Billboard Hot 200 chart. It's for the second time that the band managed to put their set crowning the U.S. music chart in its first week release, after the same thing happened with their latest 2005 LP "."

3 Doors' LP is not the only new release that managed to enter the top ten list on the Billboard chart this week as it is also followed by two other new comers that amazingly debuted right behind the band's new record. Those other two new set are 's "" that enters at #2 and country singer 's self-titled set which debuted at #3 this week.

May 28, 2008 09:20:55 GMT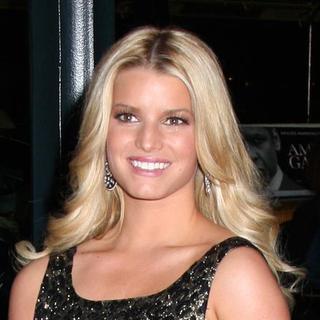 is getting serious to get her musical career back on track and drop a new album soon after releasing "" in 2006. As a start for her upcoming LP, Jessica has just sent out her new song "Come On Over" via radio stations on May 27.

The song, which is being set as the first single from the upcoming album, is an up-tempo country track. It definitely represents the direction for the pop singer's upcoming album which is a country record.

May 28, 2008 08:40:34 GMT

It looks like that 's upcoming tour will be a successful one as recent reports revealed that the ticket sales for her upcoming concerts are going very strong. Billboard.com reported that the demands for her tickets in some venues are enormous.

As an example, the pop diva's gig in Paris which was scheduled for one performance only on September 20 has now added one extra show the following day because the high tickets request from her fans. Not just in Paris, her concerts in Toronto on October 18 and Montreal on October 22 will also add an extra show the next day.

May 28, 2008 08:05:20 GMT

The words "you can't judge a book by its cover" seems to be the right sentence to describe what just happens to . The highly acclaimed singer and songwriter recently admitted that he has made a wrong judgment regarding 's musical quality.

Ne-Yo who co-wrote a new song titled "Bossy" for the Hollywood babe with music producer Stargate, told Billboard.com that at first he did underestimate Lindsay's capability in working on the single. "I gotta admit, we were like ... Lindsay Lohan?'explained Ne-Yo. "I mean, I've written for Beyonce, , , and ... Lindsay Lohan? But I will say this; we gave her a quality record and she did a ridiculously fabulous job."

May 28, 2008 06:57:40 GMT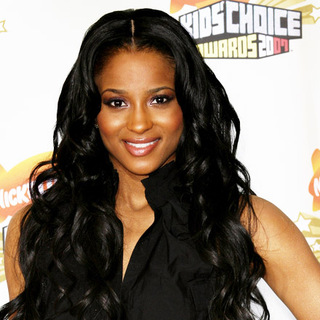 Before enjoying the new songs from 's upcoming studio album, her fans can first check out her voice on a new single titled "Click" that has already leaked on the net. The new song is rumored to be one of the singles for the soundtrack of the upcoming "" movie spin off.

The new single itself is written by Rico Love and under the production of Salaam Remi. Some websites claim that the new joint sounds similar to a.k.a. Fergie's hit song "Glamorous".

May 28, 2008 06:05:11 GMT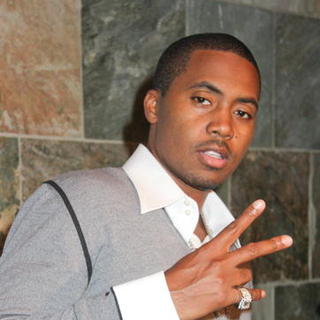 Although having to change his upcoming album's title "Nigger", is still insisting to drop a record under that name. Knowing that he can't use the word "Nigger" in an official studio album, he plans to put it on a mixtape he will release soon.

The mixtape itself will be called "The Nigger Tape" and on it he teams up with DJ Green Lantern. Confirming that plan, DJ Green said, "I guess it shows you the power of Wal-Mart and Target. If that was the case, it's definitely scary because it kind of fucks with your artistic vision. But Nas and DJ Green Lantern are coming out with a mixtape called 'The Nigger Tape'. Can't nobody hold that back."

May 28, 2008 04:00:46 GMT

Having just released his new album "" on May 11, it seems that has already prepared to drop the follow up for it. Proving it, a new joint from the rapper titled "Get Down" has now streamed on-line.

The single reportedly will be one of the songs on his upcoming third studio album, which will be titled "". On the new song he collaborated with , while the track itself was produced by Pharrell's group The Neptunes.

May 28, 2008 03:25:44 GMT

A new development comes from female rapper Missy Elliot regarding her upcoming LP, as she announced the title for the new set. Missy has confirmed that her new album will be called "FANomenal" and is scheduled to hit the stores on June 17.

Revealing the reason she picked "FANomenal" the rapper said to Malaysian newspaper, Malay Mail, that her fans' huge support was behind it. "I had a contest and we had so many people taking part. There were so many fans and I decided I wanted to dedicate it to my fans and spell it with F-A-N, 'FANomenal'. I have had so many people sticking with Missy from day one. So this album is for them," she said.

May 28, 2008 02:42:51 GMT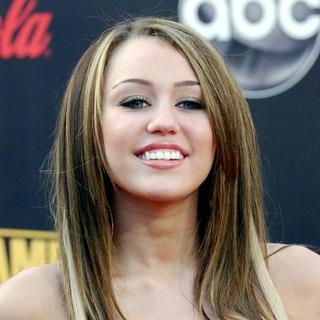 Recent feud between and L.A. band Lustra could reach its end pretty soon as the rock band have offered a peace solution to Miley. The first solution from the band is to take the teen singer to join them together on stage, at their upcoming gig on May 29 at the Viper Room, L.A. where she can state her case there.

On the upcoming show, Lustra will play their song "Scotty Doesn't Know" and expect Miley to also play her "Rockstar" and after that they will let the fans to judge how similar the two tracks are. Confirming the plan a spokesperson from the band said, "Lustra would play their song 'Scotty Doesn't Know', followed by Ms. Cyrus' 'Rockstar', and then let their fans decide."

May 27, 2008 09:23:56 GMT

Live shows are not only giving extra money for musicians, but can also bring an incident for them. It's just what happened to who was almost got hit by a hat thrown by a fan, while she was performing at the Great American Gay Day 2008 concert on May 23.

Kelly was still on the midway of her concert when a white hat suddenly flew to the stage and almost hit her on the face. After that incident happened, her band stopped the music and gave the singer a chance to call out the crowd asking them who threw the hat at her.