July 25, 2008 03:46:47 GMT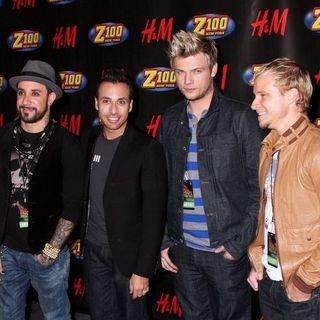 Although they are still busy with their tour, pop group seem keen to release a new album soon. The latest reports said that the group have already started to work on the follow up to "", that was dropped on October 30, 2007.

Speaking to Billboard.com Backstreet's Howie Dorough revealed that the group have already recorded some new tracks during their European tour. Howie also stated that the group will finish the work for their sixth studio album after their North American tour dates ends on September 6.

July 25, 2008 03:12:32 GMT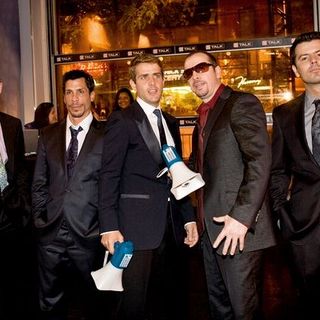 It seems that boyband are trying to set the record straight about the recent news claiming they are eying lots of mega stars to collaborate with them on their new LP. The group revealed on their that they are not recording tracks with or .

The statement was shouted by the group's while he was taking a break from the New Kids' rehearsal. "We are NOT recording with Michael Jackson and/or Madonna. We never claimed to be either. Good fun reading about though! Sorry to let ya down.... Or not," Donnie wrote.

July 25, 2008 02:31:06 GMT
After being alleged of sampling a song without an approval by a rock chick Karma-Ann Swanepoel, sometime in May, now the same problem arrives for . According to the latest reports this time the rapper is being accused of stealing a song from legendary rockers .

The news surfaces after a musical publishing company, Abkco Music Inc, that own the rights over the Stones' track titled "Play With Fire", filed in a lawsuit against Wayne, his artistic collaborators and his recording company. The company filed the lawsuit on Thursday, July 24 to the federal court in Manhattan, but their demand is still unspecified.

July 24, 2008 09:06:04 GMT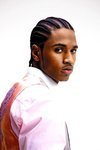 Although already gearing up to release a new album this year, R 'n' B singer is still keen on promoting his latest LP "", dropped in 2007, by premiering a new music video on July 23 via his official . The new clip was filmed for his latest album's single titled "Missin You".

The video starts with the scene where Trey was left by his girlfriend after she finds out that he was cheating on her. The story continues on at a club where the singer seems trying to have fun and forget his girl but instead he found his ex in the club getting cozy with another man. That fact left him devastated and started to remember the beautiful time they once had.

July 24, 2008 08:09:43 GMT
Teen pop star, ' new album "" is on its way to top the album chart next week after its sale leads the way with 110,000 units sold. But to take the Billboard Hot 200 chart won't be an easy task for Miley, as another contender is sneaking just behind her.

According to Nielsen SoundScan, the country duo's deluxe edition of "" has already sold about 108,000 copies. Moreover, the group's label through their executive VP of sales, marketing and new media, Ben Kline believes that Sugarland's new outing will sell about 300,000 units on its first week.

July 24, 2008 07:25:56 GMT

Still promoting his latest LP "", has premiered a new music video on July 23 via Yahoo! Music. The new clip, which was shot to accompany Rick's latest single "This Is the Life", also features the appearance of .

It seems that the clip, which was shot in a white background, is showing the rapper's idea of a happy life. On the clip Rick was being pictured as a boss who has everything that he wants such as women, money, fancy cars and all luxurious stuffs.

July 24, 2008 06:32:49 GMT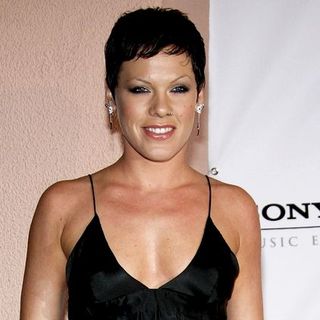 has just revealed new details about her upcoming album by announcing the official release date for her fifth studio set to the press. The pop singer stated that her yet-to-be-titled LP is being scheduled to hit the stores on October 28.

From the new LP, Pink will be dropping "So What" as the first single and it is being set to be released through radio airplay on August 18. The track itself was written by the pop star with the help from Max Martin and Dave Meyers.

July 24, 2008 04:57:53 GMT
After many speculations surface on the press recently about his new album, has finally revealed the details regarding his long awaited LP confirming that it will be dropped this year. Although he hasn't set the exact release date yet, the rapper/producer told the press that he plans to drop "" in November or December.

Confirming about the time he will release his new record, Dre told USA Today, "In a perfect world, I'm shooting for a November or December release." He also believes that his new record would be a hit saying, "I'm just now-over the last couple of months-starting to feel that it's going to be right and it's something I can be proud of, and everybody is going to love it."

July 24, 2008 04:14:32 GMT

Just as it was predicted ' new untitled LP has indeed topped the Billboard Hot 200 chart this week replacing the previous chart topper 's "". The untitled LP's success was triggered by its sale that reached the 187,000 copies this past weekend.

Nas' new album's success in leading the U.S. Albums chart this week becomes the fifth time for the rapper until this year. His latest LP that managed to top the Billboard Hot 200 was "" in 2006.

July 24, 2008 03:15:16 GMT

Musical duo have just premiered a new music video on July 23 through MTV. The clip which, was directed by renown director Chris Milk, was made to accompany the group's latest single "Who's Gonna Save My Soul".

The clip starts with the scene of two people talking seriously in a diner. The man then stabs his heart and takes it out only to let it speaks by itself. The duo only appear towards the end of the video with them portraying the cook of the diner.

July 24, 2008 02:32:16 GMT

The new music video from , that was shot to accompany his new single "Please Excuse My Hands" has just been premiered on July 23 via BET 106 & Park. The clip was co-directed by Zipper On Butta Fly Leather and the rapper himself and it also features the appearance of & .

The scenes from the clip start with Plies making an appointment with Jamie to go the the actor/singer's lounge, where they were partying with lots of beautiful girls there. After that, the rapper continued his trip to meet The-Dream before heading to a club and partying again.

July 22, 2008 09:39:54 GMT

R 'n' B singer has just premiered a new music video via BET on July 21. The clip, which was directed by Juwan Lee, was filmed to accompany the singer's latest single "Text Messages".

The scenes from the new video starts with Raheem who was at a music studio mixing some song with a friend. While he was busy with his job, he suddenly received a text message from someone who appears to be her girlfriend and from then on the two started to message each other. It seems that the clip's concept is telling about the use of text messaging technology on cellphones.

July 22, 2008 08:19:57 GMT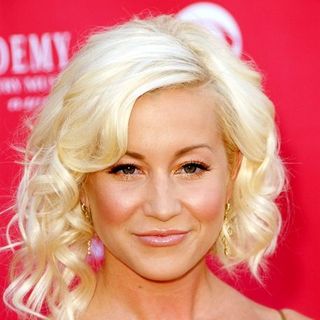 Country singer has ended her fans' long wait for her sophomore album's release after she finally announced the due date for her new LP. Kelly has confirmed that her second outing, which will be self-titled, is being set to hit the stores on September 30 via 19 Recordings/BNA Nashville.

Revealing her excitement about her new LP, Kellie told the press, "I'm so excited and proud of the new album. The material on the new album is part small town girl, but also a reflection of the experiences I've had over the last two years." Moreover, she also said, "I've matured, some, seen a lot more of the world. This album is me, this is who I am and where I am."

July 22, 2008 07:36:10 GMT
reportedly is set to continue her music route by preparing the follow up to "". Although hasn't had a release date or title yet, reports claim that Hillary will start the recording process for her new LP by the end of the week or early next week.

Moreover to promote the upcoming LP, Duff will be dropping a new single which is titled "Reach Out" in August. The new song, which was written by the pop singer with the help of 's Ryan Tedder and Kara DioGuardi, will feature a music sample from 's "Personal Jesus".

July 22, 2008 06:47:03 GMT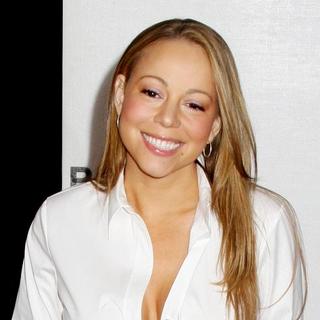 The upcoming annual fusion event between rock and fashion, Fashion Rocks, will be filled with lots of famous musicians as its performers list this year. Among the top names that are being tapped to rock the event is pop diva .

On the event staged by the Conde Nast Media Group, Mariah will be joined by other superstars such as , , , , , , and a.k.a. Fergie. Beside those pop and hip-hop artists, the show will also feature country stud .