April 03, 2008 04:32:46 GMT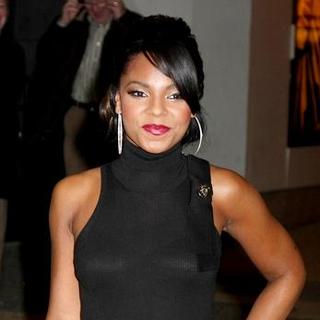 R 'n' B singer has finally set a date for her much-delayed album "". The set which would be her fourth and the follow up to 2004's "", will hit the stores on June 3 through The Inc./Universal Motown with the first single being "The Way That I Love You".

"It's been a long time coming for change, and the timing was just right," Ashanti told Billboard.com. The album employs in many ways issues on womanhood and women empowerment. She said the album "touches on those low points in life that determine whether you're strong enough to go on. It reminds women that they can't let things get the best of them."

April 03, 2008 04:01:24 GMT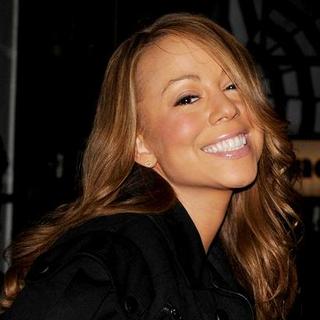 will be made the first international superstar to appear on "German Idol", the European country's version of "Pop Idol" that is called "Deutschland sucht den Superstar" (DSDS). Carey's official site announced that the show will be broadcast live from Cologne on April 5 at 8:15 P.M. on German TV station RTL.

"I look forward to coming to Cologne, seeing my German fans and performing my new single 'Touch My Body' on DSDS next Saturday," Carey said as translated from German. "I feel honored to be the first artist who was ever asked to meet the candidates from DSDS and help them to develop as singers and artists. Helping talents from the new generation is always a joyful experience for me."

April 03, 2008 03:32:34 GMT

Reunion of is shaping up with the release of a new photo on their official site. The '80s boyband who is the center of the media starting early this year due to a possible reunion, unveils the biggest clue so far with the publishing of their first photo as a five-piece in 15 years.

The photo that shows arguably much matured appearance of the band, was given exclusively to Yahoo! but has since also been put up on their . Member Danny Wood said previously that if there's any source the media should believe in, then it would be the official site.

April 03, 2008 03:08:50 GMT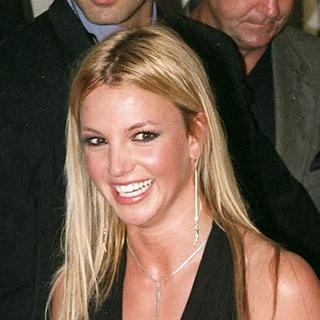 While her single "Break the Ice" is still hot on the chart, there has been a report that will record a new album with the help of her ex-manager. The pop singer who hit all-time low with her latest release "", has reconciled with Larry Rudolph whom she parted ways with shortly before the release of the 2007 album.

A source revealed, "Britney is slowly putting her life back together and Larry understands that it wasn't the real Britney saying those things and doing those things last year. He's ready to get back on board to make her successful again." Another source told E! News, "It's true. They are working together."

April 03, 2008 02:50:05 GMT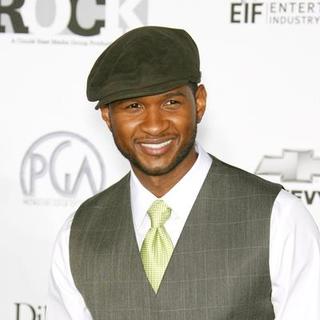 It has been set that 's first studio album in four years will be released on May 27 this year via LaFace/Zomba. The third album which is called "" is withdrawn from its original June date.

The first single "Love in This Club" has peaked at #1 on Billboard Hot 100 and its music video which is directed by Brothers Strause is due to be released on Monday, April 7 on MTV. A of the clip has been taken on-line recently showing a cameo appearances by , and .

April 03, 2008 02:23:46 GMT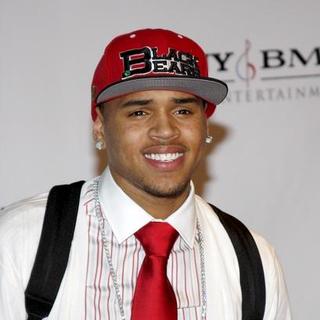 premieres the music video for his fourth single "Take You Down" that is included in his 2007 album "". The video that was serviced to BET's 106 & Park was directed by Harvey White, featuring footage filmed in Nashville during his tour.

Next, Brown is expected to "Exclusive" with a number of new tracks and a DVD added into the set. The single "Forever" is slated to be the first single off the deluxe edition that is due June 3. The fresh joint that is written by Brown and produced by Polow Da Don was initially slated to be the fourth single but since "Down" has also been released as a single, the position is now down to the fifth. A music video reportedly has been booked for "Forever".

April 02, 2008 07:46:15 GMT

In a press release issued today (April 2), it is revealed that 's "" album will arrive in stores on August 12 with first single being "We Break the Dawn" that was already late last month. The album is executive-produced by ' father Matthew and features an impressive list of other producers.

Those forming the producer panel are Stargate; Jim Jonsin (, ); Rico Love (, ); Wayne Wilkins (, ); and Andrew Frampton (, ). The last two producers in particular have produced "We Break the Dawn" which is co-written by Beyonce's singer sister . The second single is slated to be the Stargate-produced track "We Stop This Car".

April 02, 2008 07:02:35 GMT

While his wife is cultivating studio time with her band, is taking a time off from a band to release his solo album. The husband of 's singer, , will soon drop his debut solo album and a lead single called "Love Remains the Same" has been released on iTunes, yesterday (April 1).

The single is a ballad that is taken as the first single lifted from Rossdale's upcoming album titled "". Reports said that the album will be released later this June, allegedly on date 3. On the concept of the album, the former frontman of and Institute said, "It's really kind of atmospheric and good. And I'm really excited about it."

April 02, 2008 06:27:46 GMT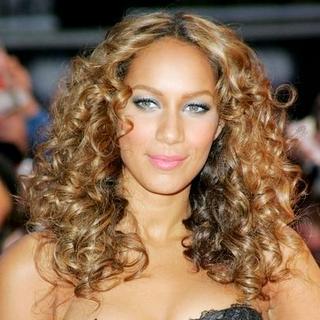 With the U.S. version of "" ready to be released next week, a new track from called "Forgive Me" has surfaced on-line. This would be one of the two the joints that is added to the original version so that it can appeal to American fans.

"Forgive Me" is produced by and has the Pop/R 'n' B vibe that is not the major sound of the original U.K. version. Another track called "Misses Glass" has also been prepared to support the release. It is a piece produced by Madd Scientist and Rock City who was also contacted by Lewis' producer Clive Davis to revamp the album.

April 02, 2008 05:03:18 GMT

A number of pictures taken from 's highly-anticipated video have been leaked on-line. Judging from the shots, the clip of "4 Minutes to Save the World" sees Madonna and featured artist ripping each other's clothes up to the point where they rip each other's skin and flesh.

Both the artists also dance in front of a large digital clock that counts down 4 minutes. The pictures can be found on Madonna's fansite along with the announcement that the video will be premiered on April 4 at 4:44 P.M. on . Madonna has confirmed that she will not give the exclusive debut of the video to TV stations like MTV and would rather give it to on-line service.

April 02, 2008 04:24:48 GMT

Previously thought only a hoax in celebration of April Fool's day (April 1), confirms that their new album will be titled "Weezer" for the third time. To differentiate the new set with the two others, this forthcoming release will be referred to as "".

The publicist also confirmed that the Geffen album will be released on June 17. The first single, according to a report on RollingStone.com, is in most probability "Pork and Beans", a title that is not in match with frontman River Cuomo's description. He that the single is "one word, starts with a T, ends with an R and contains twelve letters."

April 02, 2008 03:47:09 GMT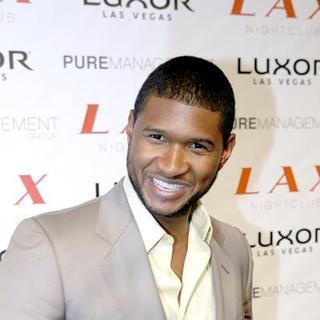 A 30 second preview has been given for the highly-anticipated video of 's "Love in This Club" featuring . It has been revealed that plays the love interest of Usher in the video but the preview also allows fans to know that and are in it too.

The video was shot on March 15 in Los Angeles with Usher's long-time affiliate, Jamaica, tackling the choreography of the video that mainly takes set at a nightclub. The full video reportedly will be premiered on Monday, April 7.

April 02, 2008 03:17:39 GMT

Reggae/alternative rock band make an unlikely touring partnership with rapper . The two acts will embark on a jaunt aptly called "Unity Tour" this June with another rock act Fiction Plane in support, playing mostly amphitheaters.

The first date of the outing is set on June 24 in Phoenix while the latest announced schedule is August 3 in Austin, Texas. "Unity Tour" is actually a long running trek that has been conducted by 311 almost every year with supports of other acts. The name is taken from one of the band's early releases. Those who have been tagged along in the previous years include , and The Wailers.

April 02, 2008 02:52:41 GMT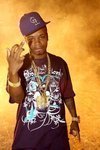 has begun peeling off the details of his sophomore album, "". Beside releasing a music video for a track called "Who Hotter Than Me", the rapper also announced that the set will be dropped in stores on June 24 instead of June 10 like the initial plan.

According to a by Atlantic Records, it is revealed that "Bust It Baby Pt. 2" will be the official single although the first part has hit the airwaves first. The "Pt.2" that features R 'n' B singer has also been "personally presented" to radio stations across his home state of Florida.

April 02, 2008 02:30:18 GMT

Previously only giving , finally reveals that his bandmate, Scott Weiland is officially off the group. The guitarist blamed the decision to boot off Weiland on "erratic behavior".

The announcement came with the wind down of their extensive tour in Amsterdam yesterday (April 1). In a press release Slash said, "This band is all about its fans and its music and Scott Weiland isn't 100% committed to either. Among other things, his increasingly erratic onstage behavior and personal problems have forced us to move on."