December 17, 2007 03:41:21 GMT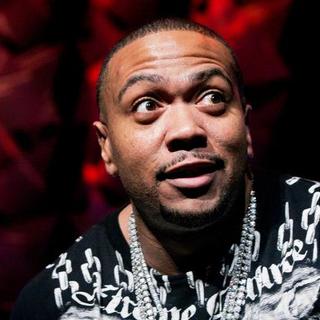 who managed to send the first three singles of his second solo album 'Timbaland Presents Shock Value' to #1 on Billboard Hot 100, has launched the fourth, 'Scream', a collaborative piece with and .

The single was released to radio outlets on December 11 and the music video for it will be shot tomorrow (December 18). The clip has been listed by Yahoo! Music to be officially premiered on January 15.

December 17, 2007 02:54:57 GMT

Judge may not come back to British talent show X Factor next season after she pissed creator Simon Cowell with her behavior. The wife of rocker launched a verbal attack to fellow judge and disappointed Cowell.

"I will sit down with Sharon after the final and discuss things then," Cowell said. "We have got three acts who have the biggest night of their lives ahead of them, that is all I am worried about right now." Sharon allegedly only got her contract renewed the week before she said Dannii is only a judge "because of her looks".

December 17, 2007 02:27:01 GMT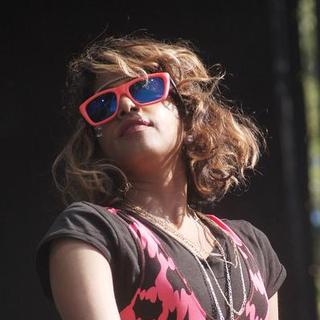 The latest video from 's '' has been premiered on MTV. The British singer pulls 'Paper Planes' as the third single from her August-released album.

It was directed by Bernard Gourley who recently also released the video of ' . According to some reports, the song was re-recorded for the video so that each word in the lyrics will be more sonorous.

December 15, 2007 06:43:21 GMT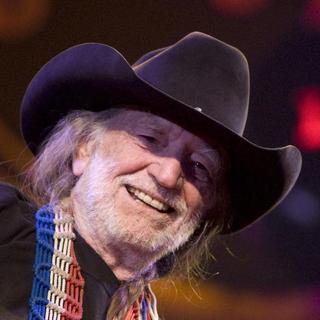 At 74, still got more to offer for his fans. The country singer will release a new album called '' that was recorded in Nashville on January 29 via Lost Highway Records.

The record will be one which co-produced along with Nelson's long-time producer, Buddy Cannon. Chesney also co-wrote one of the songs titled 'I'm Alive' and did a duet with Nelson on the track 'Worry B. Gone'.

December 15, 2007 06:04:39 GMT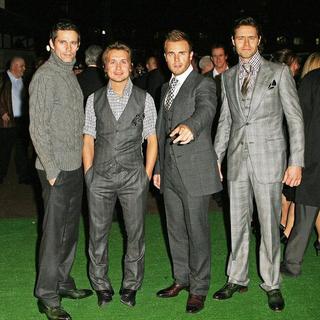 For once and for all, the four members of have made it clear that will never join them in the reunion. They may have offered him the chance in the past, but the door has been closed for the last time.

Speaking to The Big Issue, Gary Barlow said, "I think, when it comes down to it, he's just not going to be in the band again. I just don't think there's a place for him now here." Other member Mark Owen added that there were talks to include him in the reunion but "he had other commitments - he had to walk his dog that day".

December 15, 2007 04:57:08 GMT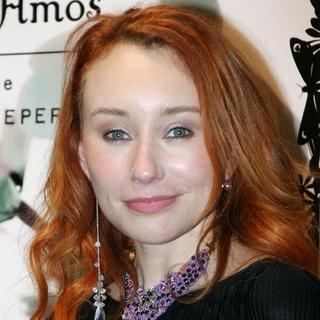 made a scene out of her own show when she stopped her piano playing and evicted two audience out of her San Diego concert. The Grammy-nominated singer told two fans who were sitting at the front row to "get the f**k out of my show".

The two women reportedly kept leaving their seats to go to the foyer of the Copley Symphony Hall during the show which was caught by Amos on the corner of her eye. Fed up with them, Amos pointed to the objects of her distraction and said, "Hold on! Get the f**k out of my show! Get the f**k out! It's a privilege to sit in the front row. These are my seats, and I give them to people who like music."

December 15, 2007 04:11:15 GMT

won a pair of tickets to ' concert after she called in a Las Vegas radio that conducted a competition on Friday, December 14. Her competitors that day: guitarist and former Six Million Dollar Man, Lee Majors.

Two tickets were offered during DJs Mark and Mercedes show on Mix 94.1, with a rule that the winner will be that who is able to get the most famous celebrity online. Slash and Majors called in but it was eventually Lohan who was deemed the 'most famous' and rightfully won the tickets.

December 15, 2007 03:37:40 GMT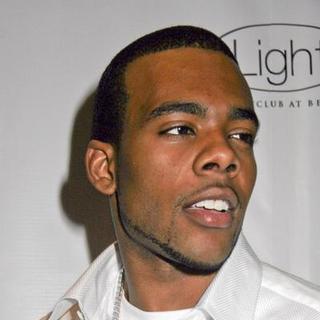 While his mind is still full of new ideas, is planning to work on his third album and release it next summer. The R'n'B singer revealed to Billboard.com that he will hit the studio at the end of January and work with producers that is no more than four.

His creative juice has produced 70 songs that altogether were narrowed down to 12 for his recently released album ''. "You can imagine how many different concepts and things I had," Mario said. "But there's really even more than that, 'cause I'm gonna start recording, like, (at) the end of January."

December 15, 2007 02:58:20 GMT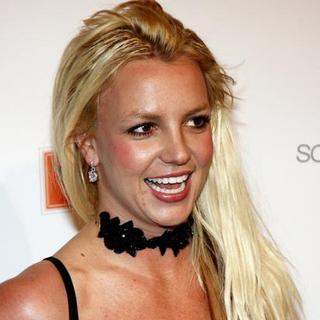 The full version of ' 'Piece of Me' video has received its exclusive premiere on MTV.com. The clip that was previously only a preview will keep running on the web site for 48 hours beginning Friday, December 14 at 11 P.M. ET.

The file sharing media has also been quick in leaking the video. The clip that runs slightly over 3 minutes can be found on YouTube. It was directed by Wayne Isham and uses body doubles to create a camouflage for fake Britneys.

December 15, 2007 02:37:23 GMT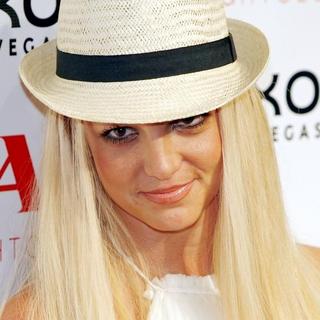 A different version of ' 'Piece of Me' music video has been made for an international release. A snippet of it has been leaked on-line as can be seen below.

The international version is not far a difference to the U.S. one that was yesterday, the only difference is that Britney uses blonde bob wig in the former. The U.S. version where her hair is longer meanwhile, will get its full premiere on starting December 14 at 11 P.M. ET for 48 straight hours.

December 14, 2007 09:54:37 GMT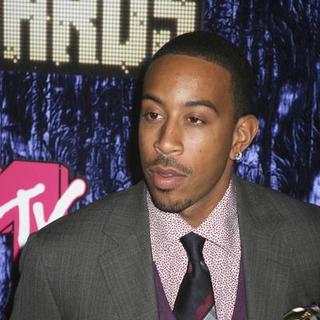 has just premiered a video for 'Down in Da Durty', a song that will appear in a new Disturbing Tha Peace, the rapper's label, compilation.

The song is featuring Bun B of and , and produced by DJ Clinton Sparks who also made a cameo in the clip.

December 14, 2007 09:38:29 GMT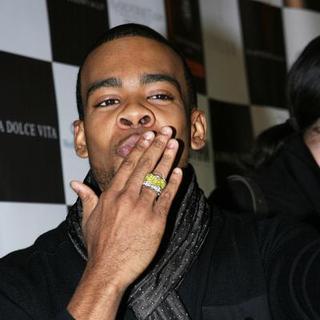 has premiered the music video for his latest single lifted from ''. The clip is for the -produced track 'Do Right'.

The black and white clip shows Mario writing a letter to her mother and finding it hard for the first time. This track is allegedly a hint to Mario's personal life where his real-life mother is said to be a heroin addict. In the song he sang, "That's why I'm here to help you fight to do right."

December 14, 2007 09:03:31 GMT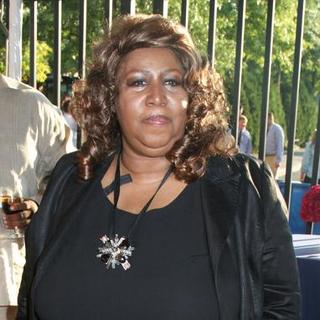 who is selected to be honored at 50th Annual Grammy Awards as part of MusiCares program, has personally requested for a fresh and funky version of her classics. And for that she nominated rapper and R'n'B singer .

"Some of the artists that I requested are evangelist Ruby Terry, and Chris Brown and Nelly," Franklin told Spinner.com. "Those are three of the people that I requested. I want Nelly to do anything he'd like to do that's up and funky."

December 14, 2007 05:56:19 GMT
of the had injured her ankle, sending the band to pull out of a TV special which is part of the group's reunion schedule. The 'Baby Spice' twisted the ankle while performing on-stage on the last show at Las Vegas' Mandalay Bay Events Center.

They were slated to appear on BBC's Strictly Come Dancing on Saturday, December 15 to mark the beginning of the U.K. leg of their tour. The performance at London's O2 which is scheduled at the same night is still in doubt although Bunton said yesterday, "I'm sure to make a speedy recovery, so see you all at The O2 arena!".

December 14, 2007 04:37:48 GMT

With their fourth studio album in near completion, spared some time to work on a Christmas song titled '2000 Miles'. The single which is a cover of ' 1983 classic is posted on the band's for fans to listen.

On their decision to go for a cover instead of an original material, vocalist Chris Martin said, "We love Christmas songs, but every time we try and write one it's awful. So we cover them. Well, once or twice actually. The one song I would most liked to have written is 'Fairytale of New York' by de bloody Pogues of Ireland."