November 09, 2007 06:07:58 GMT

Of all the four nods he was given at the 8th annual Latin Grammy Awards, managed to grab two of it. His winning is overshadowed by his senior Juan Luis Guerra who took home as many as five honors.

Through 'MTV Unplugged', Martin held the title 'Best Long Form Music Video' and 'Best Male Pop Vocal Album', while the big winner, Guerra grabbed all 'Record of the Year', 'Song of the Year', 'Album of the Year', 'Merengue Album' and 'Tropical Song' for his hit 'La Llave De Mi Corazon'.

November 09, 2007 03:40:21 GMT

Count on to become satirical. The rock act has just premiered a hilarious music video for their new album's second single, 'Long Road to Ruin', parodying General Hospital scenes where frontman Dave Grohl became the 'starlicious' doctor.

The soap opera-like video was directed by Jesse Peretz who have also directed the band in their previous comedic clips. Peretz directed 'Learn to Fly' that parodied the movie 'Airplane!' with Grohl slipping in the role of a flight attendant. He also penned 'Big Me', a parody of Mentos commercial that eventually led the band being thrown Mentos pieces whenever they played the song live.

November 09, 2007 02:54:04 GMT

is all set to release his debut album post being crowned the runner-up of 6th season American Idol. Audio Day Dream (A.D.D.) will be dropped on December 4 and the cover art can be seen above. Gabrielle Revere reportedly shot the cover picture while Courtney James handle the design.

From the album, he had released the first single called 'Break Anotha' to radio outlets on October 30. It was first leaked via phone to fans who have registered themselves on . The song will officially added to radio playlists on November 20.

November 08, 2007 08:14:44 GMT

have intended their latest album '' to be a one time only. The reunited band will not make anymore albums after that although 'Eden' scored #1 in both U.K. and U.S.

"This is the final statement," drummer Don Henley told NME.com. "We got back together and went around the world twice on tour but then there was nothing left to do without new music. Now we have this album that fits in with our body of work. There won't be another Eagles album after this."

November 08, 2007 07:42:54 GMT

who was denied a visa to U.S. last month, is now given a green light to enter the country. This has led to speculation that she will end making up for the cancelled performance at mtvU Woodies Awards which will be held tonight (November 8).

One thing for sure, Rilo Kiley and have been confirmed to take the event's stage in New York City as the performers. Both will join the already announced Tokyo Police Club, and Spank Rock.

November 08, 2007 07:17:44 GMT
's '' is the predicted top seller next week on Billboard Hot 200 chart. Nielsen SoundScan's Building Chart that was released yesterday (November 7) reported that 179,000 copies have been sold on the first day.

His number is followed by 's '' (107,000), this week's chart reigner ' '' (89,000) and ' '' (61,000).

November 08, 2007 06:51:25 GMT

Relatively new singer has lifted 'Suffocate' as the third single from October 2 released ''. The single is also written by who penned his charting single 'Bed'.

BET has premiered the video for it. It was directed by Jonathan Mannion who also directed him in the clip of 'Bed'.

November 08, 2007 06:32:32 GMT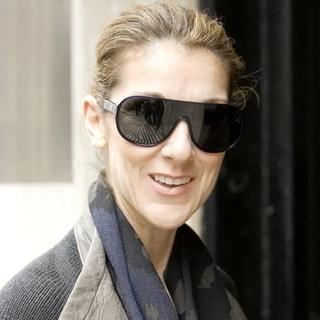 Once has freed herself from the contract with Las Vegas' Colosseum at Caesars Palace, she will concentrate on supporting ''. The new album will be promoted in 45 dates all across North America and Canada, but not so soon.

The Las Vegas contract will wind down December 15 but Dion is taking her time for the first date in Stateside. It is only begun in Boston on August 12 next year and will run up to January 20, 2009 in Ft. Lauderdale, Fla. Before that she will first serve some dates in Europe, Asia and Africa that will start February 14 in Johannesburg, South Africa.

November 08, 2007 05:12:38 GMT

Jamaican pop singer has pulled the third single from his self-titled debut album. The track he had chosen to follow up charting hits 'Beautiful Girls' and 'Me Love' is the J.R. Rotem-produced 'Take You There'.

The music video for this single has just been premiered on MTV's TRL. It was shot in hometown Miami earlier last month, particularly at three spots, Pelican Harbor Marina, South Beach and the streets of Little Haiti.

November 08, 2007 03:59:55 GMT

claimed her second trophy at Country Music Association Awards this year when she was announced as the winner of Female Vocalist of the Year. The singer who beamed in her yellow dress 'Single of the Year' for 'Before He Cheats'.

who is nominated for five categories at the event has just been named 'Male Vocalist of the Year'. He had pocketed Video of the Year for 'Online' earlier that evening.

November 08, 2007 03:16:02 GMT

The award giving at this year's Country Music Association Awards continues with more names called up to the stage. Some winners including , and the event's big nominee have been .

After was named 'Vocal Group of the Year', it's time for to earn their 'Vocal Duo of the Year'. Member Kristian Bush bid a 'thank you' to fellow duo performer, on the acceptance speech. Strait then took his second winning at the event, 'Album of the Year', for ''.

November 08, 2007 02:45:57 GMT
Early winners of Country Music Association Awards have been announced. Among those warming up for the event is who snapped 'Single of the Year' through, undoubtedly, 'Before He Cheats'.

Underwood's winning is accompanied by two categories that were announced later on, 'Vocal Group of the Year' and 'Song of the Year'. The former went to who just had their latest effort topping the Billboard chart and the latter went to through his hit 'Give It Away'.

November 07, 2007 08:27:38 GMT

is back, their has revealed. The band that shut down their remaining 2007 tour in September, has just recorded a video and some new material plus a new version of their song.

The post on their website read, "The White Stripes have just filmed an exciting new video and recorded three never-before-heard original songs (with a special collaboration) and one unique new version of a song from their latest album 'Icky Thump'."

November 07, 2007 08:05:30 GMT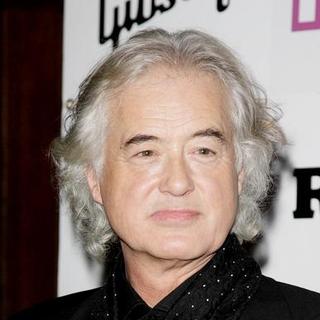 With the rumors on longer reunion running up and down, guitarist has hinted a green light for the plan. He would love everyone to get equal chance to see them performing but some of his bandmates may disagree.

"At the moment, I'm told we're doing one gig," Page said. "That's a bit unfortunate for all the people that would have liked to have seen us, but I can understand why some of the other members don't want to be touring."

November 07, 2007 07:35:14 GMT
After axing two shows earlier this month, refuses to be considered quitting when he cancelled the entire Europe tour yesterday (November 6). The rock singer promises he would come back even "stronger" next year.

"It really breaks my heart not to be able to perform these shows," Meat Loaf said in a statement. "But I have to do what the doctors tell me so I can look forward to healing and coming back strong in 2008. Let me dispel any rumors before they start - I will be back."