June 13, 2008 09:12:17 GMT
After and have reunited, now English boy band are set to follow their footsteps. Latest report from England stated that the pop group's reunion negotiation has already entered the final stage with three members, Antony Costa, Lee Ryan and Simon Webbe have agreed to reunite.

The three are now still trying to persuade their fourth member, Duncan James, who is still concentrating on his acting career. Duncan reportedly plans to wait for the public reception over his acting quality in Channel 4's sitcom "Plus One" before agreeing the reunion plan.

June 13, 2008 08:41:23 GMT

Still preparing to record a comeback album, are being hit with a new problem as two of their members Scott Weiland and Eric Kretz are being sued by their label Atlantic Records. The record label claim that the two were very keen on trying to end their current contract with Atlantic before its due time.

On the lawsuit, filled in the U.S. District Court in Manhattan on June 12, Atlantic stated that both Scott and Eric have threatened the company that the band will stop performing and end their courtship with the company. Moreover, according to Atlantic, Pilots still have the obligation to release a seventh studio album and two more if the label wish to do so.

June 13, 2008 07:30:46 GMT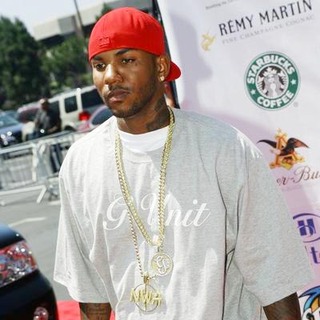 After having his new record ""'s release date being re-scheduled twice within a week, finally speaks up about the reason behind it. Speaking to the press, Game stated that the push back idea comes from his label, Interscope's president, Jimmy Iovine, saying, "Jimmy Iovine slammed the gavel. We was supposed to go on [July] 8th, but at this point, I really don't give a f**k when the album comes out."

Game also added that despite the record has now been pushed back to July 22, he believes that his fans would still have the patience to wait for it and adding that it will be the biggest record this year. "A week later, two weeks later, a month later, people [are] gonna wait on 'L.A.X.' 'cause it's probably the biggest record of the year. When it comes, it comes. Every time they push it back, I make sure to let everybody know," Game said.

June 13, 2008 06:47:02 GMT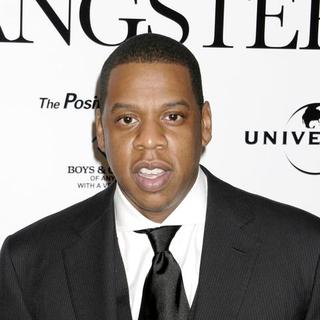 Another trouble arrives for , after having his addition on Glastonbury Festival ringing lots of protests by many people, now the rapper has to face a lawsuit. The latest reports said that Jay is being sued over $88 million by a professional boxer Mitchell Rose for rap-style stealing.

Mitchell claimed that Jay-Z has stolen his rap style, which is being called the whispering style, and use it without permission. The boxer said that the Brooklyn rapper started to use the whispering style shortly after Mitchell handed his demo tape to the rapper/producer at a boxing match.

June 13, 2008 06:17:48 GMT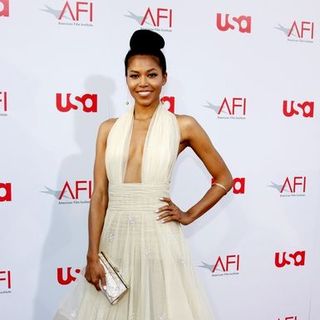 After parting ways with her previous label Columbia Records, looks set to re-start his musical career after she has sign a new contract with another record company. As it was previously predicted by some media, the R 'n' B singer did eventually signed with Island Def Jam Records.

Revealing about the news a source close to the singer told the press, "She was offered a deal too good to turn down and the promise to build upon her reputation for classy and sexy R+B." Moreover, the source also stated that despite her previous records with Columbia haven't been considered successful, Amerie is "ready to step it up a gear now."

June 13, 2008 04:34:12 GMT

Following previous hint from about his new album plan, now the alternative rock singer has revealed more details about his new LP. The singer has already set the title, release date and track listing for the new record.

Beck's upcoming LP will be named "" and surprisingly it won't take a long time to hit the stores as it is scheduled to be outed on July 8. Moreover, just as it was predicted the singer's new record will be consisting in total of 10 tracks.

June 13, 2008 03:30:48 GMT

The new music video from has just been premiered on Yahoo! Music. The clip was made to accompany Sheryl's latest single "Out of Our Heads", taken from the rock chick's latest LP "".

On the clip Sheryl was seen singing the tunes on a stage accompanied by her band. It seems that with the video the singer is encouraging people to commit peace as on the video she features footages and shots of lots of famous people and artists, such as, , , , , , George Bush and many more doing the peace sign with their fingers.

June 13, 2008 03:25:05 GMT

A new music video from is slated to hit the networks any day now, and a preview has been given by Extra. The all-girls group that are now down to mere 5 after the red-headed member Carmit Bachar left earlier this year, will debut the music video for "When I Grow Up".

The video, according to some sources will premiere later today (June 13) on MTV through the channel's new music show, "F'N MTV". From the preview, it can be seen that the members are dancing on top of cars that crowd the street, and walking through the Hollywood's walk of fame.

June 13, 2008 02:43:20 GMT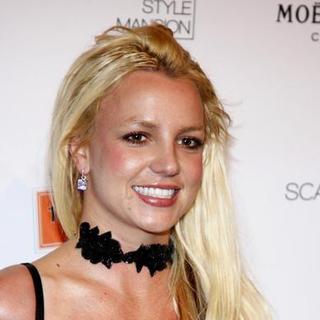 A disappointing news arrives for as her dream to appear at new video for their latest single "When I Grow Up" has vanished. This happened as according to the latest reports, Britney's cameo scene at the new clip has been edited from the video's final cut.

Unfortunately, both representative from the Dolls and Britney haven't made any statements regarding the reasons of Britney's exclusion from the video. According to MTV, the girls group themselves mentioned nothing about the editing at the tapping of a new show FNMTV.

June 12, 2008 08:49:11 GMT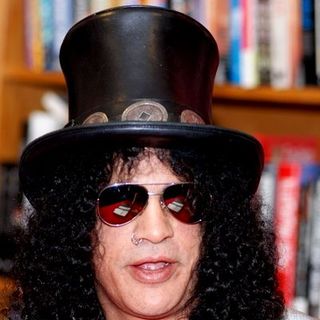 With his band still taking a break from the music scene, is making a use of the spare time he has by working on a solo album. The guitarist revealed the news in a recent interview with Spinner.com stating that the new project will be his first. "It'll be my first solo record," Slash said.

On the interview the ex- member also hopes that he can finish the record quickly because as soon as Velvet managed to find a new singer, his band will also start their new album's work. "I'm working on it pretty aggressively right now while I have the time cause as soon as Velvet finds its singer, then it's going to be off the races with that," he said.

June 12, 2008 08:21:29 GMT

After a preview of it streamed in April, finally the full official music video for 's "Stepped On My Js" has got premiered on BET on June 11. Just like the song the clip also features appearances from and .

The clip, which is also being used as a campaign ad for Nike shoe product Air Jordan, starts with Nelly rapping in front of a car. The clip also features lots of basketball game scenes with all of the clip stars wearing the Air Jordan product.

June 12, 2008 07:18:59 GMT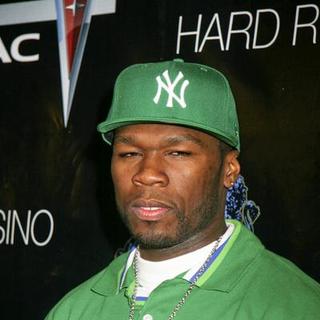 is giving a special treat for his fans that are planning buy his upcoming game "50 Cent: Blood on the Sand". According to MTV, the rapper is installing 19 exclusive tracks for his new game working with his rap group .

That news was confirmed by the game's producer himself, Aaron Blean, who revealed it during the demo for Blood on the Sand. Beside confirming 50 and Unit's involvement, Blean also stated that will also contribute some songs for the game. "He'd provided us with over an hour's worth of score already," Blean said.

June 12, 2008 07:12:32 GMT
On Tuesday, June 11, celebrated the premiere of their new made-for-TV musical, "Camp Rock", which is developed by Disney Channel. The three-piece band strutted down the Ziegfeld Theater in New York City accompanied by 'Bonus Jonas' who is none other than their youngest brother Frankie, and a number of the TV movie's cast.

The boys - Kevin, Nick, and Joe - all wore suits and pointy shoes to the event. Others who were also seen in attendance include who plays the main character in the movie as Mitchie Torres, actor , and several other supporting cast such as Anna Maria Perez de Tagle, Jasmine Richards, and Giovanni Spina.

June 12, 2008 06:30:31 GMT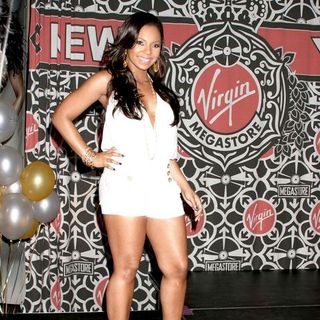 Within only one day after it was protested by many people and her label have pulled the bloody promo that was attached on her website. The reason for the rapid action reportedly was not only triggered by various protests on June 10, but also because there is a threat that there will be more protest to come.

The controversial website page called TheWayThatILoveYou.com that was previously attached on Ashanti's official website has now been removed and changed into a for her "" album. Previously, the controversial attachment showed a fake murder news from UCN (Universal Crime Network) and also a special feature that allows people to send a fake murder threat email to their friends.

June 12, 2008 04:30:19 GMT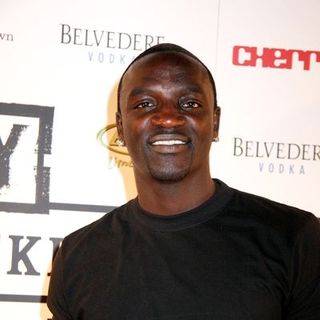 A new and interesting collaboration is being done by as he is being tapped by famous composer and philanthropist Peter Buffet to do some projects together. The pair announced on June 11, that they are starting a collaboration in music and also social activities by launching a new social action and resource website called

Meanwhile, their music project have also started by the release of a remix song titled "Anything". The single was actually Peter's track from his 2007 album "" but it is being retouched by adding some vocals from Akon on it. This remix song has also been made available for download at the social website.