News
>
Celebrity Gossip
August 05, 2012 16:52:34 GMT
Police have intervened in the death threat case against . The "" star received a series of threatening tweets back in June, and the Los Angeles Police Department now want the site to give them information about the account.

"I'm going to murder Ellen Page. She's dead," one tweet said. Another said, "Ellen Page if you continue to date Alexander [Skarsgard] I will K-1-L-L you in public in the next year... Be it in a club, at a game, in a restaurant, or when you're signing autographs." The messages have since been deleted from Twitter.

News
>
Celebrity Gossip
August 05, 2012 16:36:06 GMT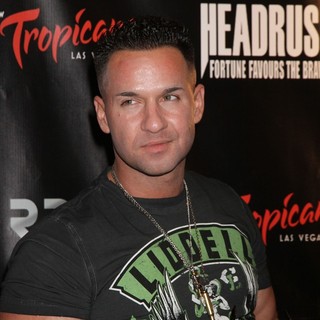 and his former management Gotham NYC Entertainment have reportedly reached a deal outside the court. Both parties have dismissed their lawsuits and even agreed to pay their own legal expenses.

The reality show star was sued by Gotham for $1 million last year. The company claimed they took Situation aka Mike Sorrentino as client when he "was relative obscurity". Sorrentino breached their contract when he suddenly dropped the company once he became an "international celebrity".

News
>
TV News
August 05, 2012 07:07:12 GMT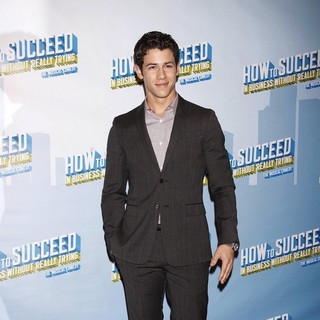 At least one of the candidates has confirmed that he's in the running of becoming "" judge. , whose name appeared last month as one of the wanted, said he is indeed being considered to replace who quit after two seasons.

"The rumors are true," Nick wrote on Twitter Saturday, August 4. "I am being considered to be a judge on American Idol. And it would be a dream come true if it happens. #nickonidol." Us Weekly which first reported Jonas' involvement quoted a source as saying, "[American Idol producers] think he can help bring that younger demo to the show".

News
>
Celebrity Gossip
August 05, 2012 06:50:07 GMT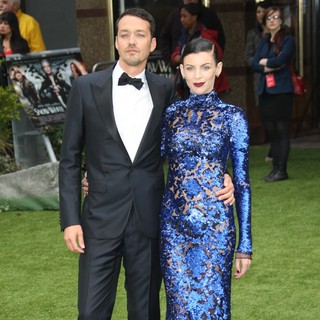 Like and , things are still not going well between Rupert Sanders and his wife Liberty Ross. The director of "" reportedly has not spoken with Ross since intimate pictures of him and Stewart came out last month.

A source told People that Ross, Sanders' wife of seven years, was "devastated" of her husband's affair. "They seemed like a perfectly happy family," the source said. "This was devastating for her." Ross and Sanders have two young children together.

News
>
Celebrity Gossip
August 04, 2012 19:04:54 GMT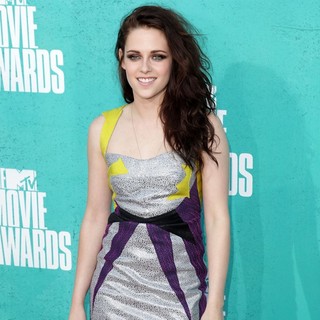 reportedly is hiding in her producer pal's house. The actress has reportedly moved out of the house she shared with boyfriend following the revelation of her affair with director Rupert Sanders.

Radar Online is reporting that Stewart has been staying with Giovanni Agnelli who produced her film "". A source told the site, "Kristen is acting like a heartbroken teenager. She is crying her eyes out non-stop and does not want to communicate with anyone."

News
>
Music News
August 04, 2012 18:38:44 GMT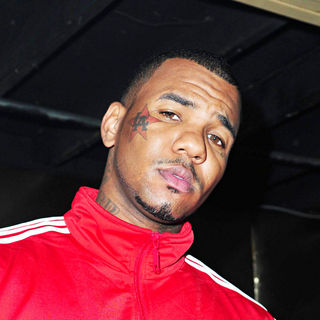 is accused of stealing beats from Hip-Hop producer Infamous. In his lawsuit, Infamous claimed that he was never paid for his work that appeared on the rapper's mixtape "".

Infamous aka Marco Rodriguez filed the lawsuit in California, saying he had been working for Game several times, therefore he trusted him with new beats that he sent in 2010. The deal was for Game to listen to them and decide whether he wanted to use them.

News
>
Celebrity Gossip
August 04, 2012 18:17:49 GMT

If Olympic gold medalist would get stranded in a desert island, he would like a "" to be around. The swimmer, whose popularity rises after winning the USA team five medals at the London Olympics, said he has the hots for .

Lochte sat down with CNN's for an interview which was aired on Friday, August 3. Morgan asked which famous woman he would take to spend time just the two of them. Lochte answered without hesitation, "Right now ...Blake Lively. Yeah, she's gorgeous."

News
>
Celebrity Gossip
August 04, 2012 17:46:32 GMT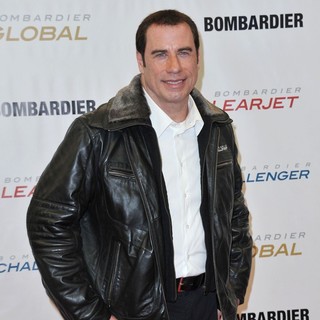 has taken a serious action to prevent a cruise worker from spreading lies about him. The "Grease" star has filed court documents on Friday, August 3 to deny the allegations that he made sexual advances to Fabian Zanzi in 2009.

Zanzi said back in June that he was catering food to Travolta's room when he was requested to perform a neck massage. The worker then said the actor disrobed himself and begged him to "take me". Zanzi was reportedly offered $12,000 to keep his mouth shut about the incident.