News
>
Celebrity Gossip
July 24, 2011 16:37:36 GMT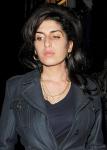 's family has talked about the tragic death of the singer at the age of 27. Her father Mitch, mother Janis and older brother Alex and other family members released a statement where they described how Amy's passing has left a huge hole in their lives.
News
>
Celebrity Gossip
July 24, 2011 15:51:01 GMT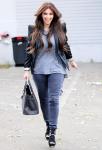 Bride-to-be held a bachelorette party on Saturday, July 23 night not far away from her fiance ' bachelor party. Although they agreed not to meet each other that night, Kim decided to crash his party with some of her entourage for good 10 minutes.
News
>
Music News
July 24, 2011 15:22:22 GMT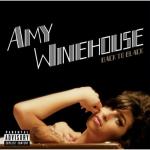 's death affects the digital sale of her albums and songs. Hours after it was reported that she was found dead in her London apartment on Saturday, July 23 afternoon, "" topped the iTunes chart while the video for the album's lead single, "Rehab", jumped to number 10.
News
>
Movie News
July 24, 2011 06:12:41 GMT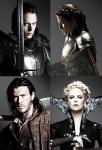 Movie lovers have recently seen in "Snow White" and they would agree that the other movie about the Disney princess is totally the opposite. "" did a presentation at the San Diego Comic Con on Saturday, July 23 and among those shared are the first look of the main characters.
News
>
Celebrity Gossip
July 24, 2011 04:39:38 GMT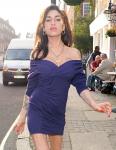 's death is mourned by many artists and public figures from various fields who regret the fact that such talent went to waste. who has collaborated with her numerous times, tweeted, "She was my musical soulmate & like a sister to me. This is one of the saddest days of my life."
News
>
Celebrity Gossip
July 23, 2011 18:10:10 GMT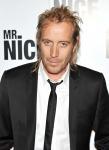 may have delivered his job as "" panelist at San Diego Comic Con well, but there was an incident before that. Words are, the movie's villain was arrested and charged with misdemeanor battery shortly before the panel started on Friday, July 22 at 1:45 P.M. However, this is the case of he said she said.
News
>
Celebrity Gossip
July 23, 2011 17:12:36 GMT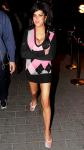 Grammy-winning singer has passed away at the age of 27. Previously an unconfirmed story, the death has now been mentioned in a press release from the Metropolitan Police but cause of death remains "unexplained".
News
>
TV News
July 23, 2011 17:02:06 GMT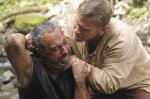 "" may have gone for a year now but the fascination was still present at this year's San Diego Comic Con. During "Entertainment Weekly Presents...Totally LOST: One Year Later", the show's executive producers Carlton Cuse and Damon Lindelof did not only come in support but also shared a never-before-seen video.