News
>
Movie News
May 29, 2011 16:02:43 GMT

The first trailer of "" has been played in international market and, as expected, leaked Stateside. Tagged with Red Band tape, the trailer shows a tiny glimpse of 's Lisbeth Salander naked in bed and romping but nothing else which could be considered NSFW.

Columbia packed the trailer frame by frame in chronological order and ended it with the tag this year's "feel bad movie of Christmas". The studio also promoted the movie from the "international best-selling trilogy" instead of the best-selling books by Stieg Larsson.

News
>
Celebrity Gossip
May 29, 2011 15:01:34 GMT
Last year's contestant of "", Niecy Nash, is a married woman once again. The actress and former "Clean House" host walked down the aisle on Saturday, May 28 afternoon in an outdoor ceremony held at the Church Estate Vineyard in Malibu. Nash said "I Do" to her electrical engineer boyfriend Jay Tucker.

Guests who stayed at the Huntley Hotel in Santa Monica included , , Holly Robinson-Peete, Sheryl Lee Ralph, , , Mark Brunetz, and interior decorator Martyn Lawrence-Bullard. The wedding was captured by cameras for TLC's reality show called "Niecy Nash's Wedding Bash" which chronicles her wedding plans as well as the ceremony. The two-hour special would air on June 4 ay 8 P.M. ET/PT.

News
>
Celebrity Gossip
May 28, 2011 19:18:10 GMT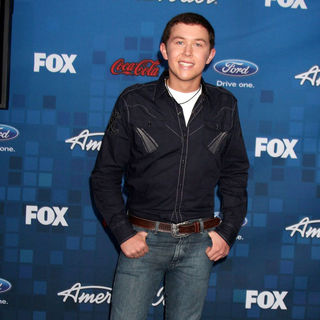 is not only an "" but a rich teenager as well. The 17-year-old who was crowned season 10's winner earlier this week is due to take a paycheck of $250,000 from the show and is looking at a revenue of half a million dollars by next year.

The cash was given to the country musician as part of winning the show and as the advance payment of his debut album, Radar Online reported. If the album does well on the market, then he would be granted big money, in thousands, from the royalties.

News
>
Celebrity Gossip
May 28, 2011 18:55:21 GMT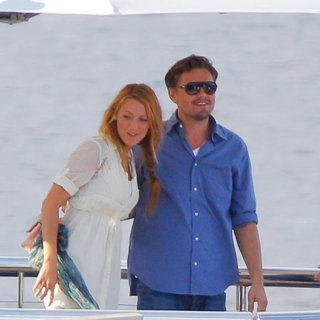 The suspicion continues as and were spotted leaving the same hotel although they did it separately. Happy in a flowing white dress, Lively left her Saint-Paul de Vence hotel in France moments before DiCaprio emerged from the same place in casual polo and jeans.

Daily Mail heard from their sources that the pair was heading for dinner in a local village's restaurant before heading back to Cannes. Lively and DiCaprio were first spotted getting cozy at the French film festival last week. They boarded the same boat near the Hotel du Cap Eden Roc, laughing and touching each other.

News
>
Celebrity Gossip
May 28, 2011 18:25:34 GMT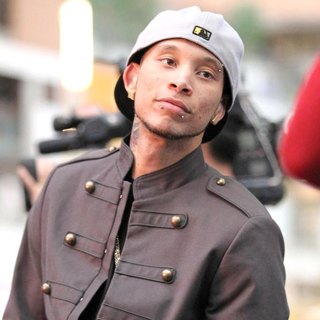 rapper Montae Talbert aka M-Bone's funeral was held on Friday, May 27 at the Faithful Central Bible Church in Inglewood, Calif. Since it was open for public, not only his family and friends were in attendance but also his fans who made shrine outside the venue and left thoughtful notes as well as flowers.

M-Bone was tragically killed in a drive-by shooting on May 15, allegedly after feuding with a guy over a girl. Police are still investigating of the incident and are asking anyone with information to come forward and contact them in the number (310) 412-5240 or its 24-hour anonymous hotline number, (888) 41 CRIME.

News
>
TV News
May 28, 2011 17:17:19 GMT

A man from Bronx, New York City took "" too seriously. He made a call to a local television station and threatened to blow the headquarters if they keep airing the reruns of the CBS comedy.

Freddy Caldwell was then arrested on Friday, May 27 after police easily traced the call, and charged with "falsely reporting an incident and aggravated harassment". Caldwell made the threatening phone call to WPIX-11 twice, dated May 11 and May 23, NY Post reported.