News
>
Movie News
May 29, 2011 16:02:43 GMT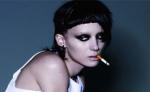 The first trailer of "" has been played in international market and, as expected, leaked Stateside. Tagged with Red Band tape, the trailer shows a tiny glimpse of 's Lisbeth Salander naked in bed and romping but nothing else which could be considered NSFW.
News
>
Celebrity Gossip
May 29, 2011 15:01:34 GMT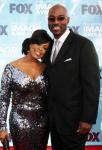 Last year's contestant of "", Niecy Nash, is a married woman once again. The actress and former "Clean House" host walked down the aisle on Saturday, May 28 afternoon in an outdoor ceremony held at the Church Estate Vineyard in Malibu. Nash said "I Do" to her electrical engineer boyfriend Jay Tucker.
News
>
Celebrity Gossip
May 28, 2011 19:18:10 GMT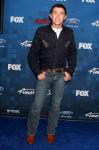 is not only an "" but a rich teenager as well. The 17-year-old who was crowned season 10's winner earlier this week is due to take a paycheck of $250,000 from the show and is looking at a revenue of half a million dollars by next year.
News
>
Celebrity Gossip
May 28, 2011 18:55:21 GMT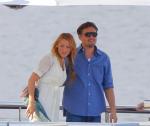 The suspicion continues as and were spotted leaving the same hotel although they did it separately. Happy in a flowing white dress, Lively left her Saint-Paul de Vence hotel in France moments before DiCaprio emerged from the same place in casual polo and jeans.
News
>
Celebrity Gossip
May 28, 2011 18:25:34 GMT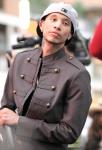 rapper Montae Talbert aka M-Bone's funeral was held on Friday, May 27 at the Faithful Central Bible Church in Inglewood, Calif. Since it was open for public, not only his family and friends were in attendance but also his fans who made shrine outside the venue and left thoughtful notes as well as flowers.
News
>
TV News
May 28, 2011 17:17:19 GMT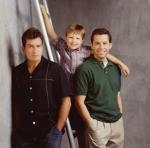 A man from Bronx, New York City took "" too seriously. He made a call to a local television station and threatened to blow the headquarters if they keep airing the reruns of the CBS comedy.