News
>
Movie News
April 30, 2007 09:30:30 GMT
Get ready to keep your adrenaline pumping once again, guys, as there will be a follow-up to last year's thriller action "."

"Crank" co-writers/co-directors Brian Taylor and Mark Neveldine have both delightfully confirmed to The Movie Blog that they are in works to bring out the project to the surface.

News
>
Movie News
April 30, 2007 09:29:16 GMT
Bringing an alternative to moviegoers who like to be scared up, and Guy Oseary's Maverick Red production genre label and Angel Baby Entertainment are joining forces to develop a grave-digging horror flick simply titled "", The Hollywood Reporter has learned.

Set for a late-summer production in Connecticut, the project centers on Joshua Bauer, a man forced to dig graves by hand as a youth who seeks revenge through a brutal killing spree. No word yet on the cast, but it is confirmed that John A. Gallagher will direct based on script penned by Stephen Lancellotti.

News
>
Movie News
April 30, 2007 08:28:17 GMT
Hiring two names to carry out the task instead of just one, Warner Bros. Pictures has brought both Stan Zimmerman and James Berg into its pit to replace Tracey Jackson in working on the script of its new comedic drama "."

An adaptation of Karen Quinn's best-seller novel, the project follows the life journey of a New York woman as she loses her job at Wall Street, her husband, and her high-end apartment. Trying to build a new life with her two daughters, she then establishes a kindergarten referral service for well-heeled Manhattanites vying to get their tots into the country's choice schools.

News
>
Movie News
April 30, 2007 07:51:18 GMT
Striving to give big screen treatment to a small screen production, Universal Pictures is in the middle of finalizing deal to make "Second Sight", the film version of BBC's miniseries of the same name starring , Variety has revealed.

Aired in 1999, the original focused on a police detective named Ross Tanner who is struggling to solve the brutal murder of a teenage boy before he completely goes blind. It was also aired in the U.S. via PBS and even spawned a sequel titled "Second Sight: Kingdom of the Blind."

News
>
Movie News
April 30, 2007 07:18:25 GMT
Brushing the dust off of its surface, Miramax Films is on track to revive "", a big screen feature originally being set up at its former subsidiary Dimension Films, which now is part of The Weinstein Company.

Based on Sara Gran's novel of the same title, the flick revolves around a woman who may be possessed by unseen forces or simply may be losing her mind. Carter Smith, who was recently appointed to direct "", will helm from script penned by Tristine Skyler with an eye to start filming early next year.

News
>
Music News
April 30, 2007 06:21:47 GMT
This year MTV Australia Video Music Awards rocks. The award event, took place in Sydney Sunday April 29th, saw the winning of numbers of famous music figures, naming some were , , and .

Among the star-studded award winners, 30 Seconds to Mars was one of those who won double, mainly for Best Rock Video and Video of the Year categories, both for their track "The Kill (Bury Me)," which they performed during the event.

News
>
Movie News
April 30, 2007 06:02:20 GMT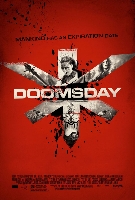 Apparently desires to keep evoking tension among the audience, "Heroes" star has followed up his role in "" with that in "", Rogue Pictures, the studio producing the latter movie, has confirmed.

Already had , , and Alexander Siddig in the cast list, the sci-fi action thriller is set in the thirty years after a plague caused by a lethal virus called Reaper has wiped out most of the human population. McDowell will portray a global expert on the virus that an elite group of specialists, led by Mitra's character, is battling through to retrieve a cure for.

News
>
Celebrity Gossip
April 30, 2007 05:02:25 GMT
gets sued by her management company, Handprint Management, for breaching her contract.

In the court documents, filed Friday April 27th in the Los Angeles County Superior Court, agency Handprint Management accused the movie star of violating the seven-year deal for her hit TV show "The Ghost Whisperer."

News
>
Celebrity Gossip
April 30, 2007 04:21:14 GMT
She made headlines and faced heavy criticism with her pregnancy that once claimed to feel ashamed of becoming a young mother. But now, Keisha Castle-Hughes (17) is overjoyed for she has given birth to a baby daughter and just let media criticism passed her by.

Keisha gave birth to her first child with longtime boyfriend Bradley Hull on Wednesday April 25th. The newlyborn is named Felicity-Amore. She was born at 6:35 p.m. and weighed 7 lb., 6 oz.

News
>
Movie News
April 30, 2007 04:07:46 GMT
New movies of various genres have popped up together to heat up the competition on the box-office yet "" amazingly remains undisturbed on its position on the top for the weekend ended April 29, 2007.

In its third run, the teen-oriented thriller once again turns out to be the best of all, effortlessly adding a decent number of $9 million and so, forcing newcomers "" and "" to line up behind as the second and third place holder, respectively.

News
>
Celebrity Gossip
April 30, 2007 03:44:08 GMT
Drama follows where goes, lucky for her that good luck charm is still by her side. The troubled pop singer had been pulled over for allegedly speeding in California but was let off with a warning.

Spears was stopped at 8:45 p.m. Friday April 27th after she was caught speeding along Sunset Boulevard in Beverly Hills. "She was pulled over for speeding," Beverly Hills police Sgt. Mike Foxen explained on the unfortunate, adding that "She was warned about her speed and let go. She was not cited." No explanation on why she was merely warned and not cited.

News
>
Music News
April 30, 2007 02:58:40 GMT
Noted in the past that she plans on recording an album, proved her singing prowess, took the stage at the Coachella Music Festival, took place at the Empire Polo Field in Indio, California.

The actress sang duet with Scottish alternative rock band The Jesus and Mary Chain on Friday April 27th, singing the track "Just Like Honey."

News
>
Celebrity Gossip
April 30, 2007 02:08:57 GMT
Amid her hectic filming schedules, has a new mission to complete, delivering life-changing loans to women in the developing world.

Concerning her new task, the movie beauty is working with Foundation for International Community Assistance (FINCA), an organization that provides small loans to people in developing countries. As part of the project, she will launch a new micro-financing initiative called the Village Banking Campaign, which purpose is to launch 100,000 new community banks.