News
>
Movie News
February 19, 2007 09:57:48 GMT
Determines to move along without Peter Jackson in developing "The Hobbit", New Line founder and co-chairman Robert K. Shaye revealed to The New York Times that he has an intention to release the flick in 2009 though there was no workable script yet for the film.

In the same occasion, Shaye, however, did not give any comments on the reports about offers made to "" helmer Sam Raimi to direct the project. Raimi previously was claimed by TheOneRing.net to have been approached for a possibility to lead the project though it was unknown whether he accepted the invitation.

News
>
Movie News
February 19, 2007 09:21:48 GMT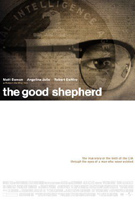 Coming to the closing date of the 57th annual Berlin International Film Festival, the event's international jury ultimately listed out the winners for the Competition section this year on Saturday, February 17, 2007.

Out of several U.S. productions participating in the program, only "" that managed to snatch one honor. Presenting the story about the origins of the CIA, the flick was given a Silver Bear of Outstanding Artistic Contribution 2007 for its ensemble cast which included , , and .

News
>
Movie News
February 19, 2007 08:22:58 GMT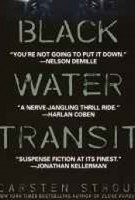 Searching for a new helmer to lead its high-profile project of "", Capitol Film is holding negotiations with Tony Kaye to replace director Samuel Bayer, who walked out due to creative difference, Production Weekly has reported.

An adaptation of Carsten Stroud's novel of the same title, the action thriller flick depicts the divergent agendas of crooks, cops and lawyers as they clash over a shipment of illegal firearms, mafia ties and a double homicide. Filming schedule has been pushed back from February 12 to early April, but will still take place in New Orleans, Louisiana.

News
>
Celebrity Gossip
February 19, 2007 07:41:55 GMT
Following the court order issued by Broward County Circuit Judge Larry Seidlin, 's body was finally embalmed and locked away in a local medical examiner's office on Saturday, February 17, 2007.

Dr. Joshua Perper, the Broward County medical examiner, remarked that two embalmers from a Fort Lauderdale funeral called to perform the task finished the job around noon after making a start about 9:15 a.m.

News
>
Celebrity Gossip
February 19, 2007 07:07:48 GMT
Representing "the best of Hollywood" while also being an "exceptional ambassador" for American culture around the world, was granted a slot in France's elite Legion of Honor by President Jacques Chirac on Saturday, February 17, 2007.

"France of course wants to pay homage to your immense talent as an actor, your genius as a director and to your place in the world of cinema," so Chirac stated in a ceremony in the presidential Elysee Palace.

News
>
Celebrity Gossip
February 19, 2007 06:28:20 GMT
An unpleasant experience happened to action star as he landed feet at Sydney Airport in Australia where he is scheduled to promote his latest movie "."

Media reported Saturday, February 17, 2007, that the actor was detained for hours on arrival at the airport when officials there spotted prohibited imports in his luggage and that of his entourage. No details on what the items were or whose luggage among Stallone's party they were found.

News
>
Celebrity Gossip
February 19, 2007 05:25:19 GMT
Continues to create headlines, shockingly shaved her head bald to shortly thereafter get herself tattooed on Friday evening, February 16, 2007.

The pop sensation was reported to visit Esther's Haircutting Studio in the Tarzana district of Los Angeles around 7 p.m. accompanied by two bodyguards and told the salon owner Esther Tognozzi she wanted to get her head shaved off. Assumed that she was maybe being "hormonal" while at the same time not wanting to be responsible for shaving her locks, Tognozzi then tried to suggest less drastic alternatives, but the singer did not budge even a little bit.

News
>
Movie News
February 19, 2007 04:00:06 GMT
The hot flame of "" has blazed brightly to burn all blocking its way on the box office. Soaring high in its debut, the superhero flick triumphantly claims the No.1 spot on the chart, drawing in a fantastic amount of $45.3 million, way far above the $22.5 million its fellow newcomer "" has collected during weekend ended February 18, 2007.

Though severely beaten, the Disney production, however, proves to strike harder than last-week's top film "" as the larger-than-life comedy only manages to put another $16.7 million into its pocket to seat on the third place in its second round in the competition.