News
>
Movie News
January 05, 2007 09:17:30 GMT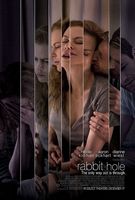 Still gets busy for months ahead, has added to her hectic schedule one more film project to deal with. The beauty has been confirmed to both star in and produce a dramatic feature entitled "" for Fox Searchlight, Variety reports.

An adaptation of David Lindsay-Abaire's Broadway play of the same title, the picture centers on a happily married couple whose lives are disrupted after an unexpected tragedy, forcing them to undertake an intensely emotional, redemptive journey to regain their happiness.

News
>
Movie News
January 05, 2007 09:01:34 GMT
Listing up several of Hollywood's notable names, Luscious International Pictures is arranging negotiations with , , Lance Henriksen, and to entice them filling the cast of its new horror flick "Worst Nightmares", Moviehole.net has reported.

While there is no word yet on production date, the feature is said to revolve around a Pulitzer Prize-winning author named Tom Nolan who gets tormented by a series of murderers in which the victims appear to be identical to those from his latest best seller .

News
>
Movie News
January 05, 2007 08:25:25 GMT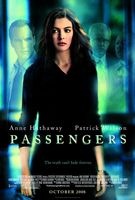 Keeps filling in his acting resume, "" star has reached deal to take part in "", the supernatural thriller project made under Mandate Pictures banner for Columbia Pictures to distribute, The Hollywood Reporter has learned.

Lined up with in the cast, Wilson will portray one of a plane crash survivors who gets romantically involved with Hathaway's character. The flick itself follows a grief counselor as she tries to seek the truth behind the mysterious disappearances of six patients of hers who all are plane crash survivors.

News
>
Movie News
January 05, 2007 07:42:32 GMT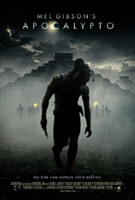 After setting fire among the indigenous members of the Mayan culture, R-rated drama "" again causes ruckus in public, this time in Italy. Local cinema board review has ruled that the movie, despite its content of gruesome slayings and human sacrifices, will be released without viewer restrictions as it opens in theaters today, evoking criticisms from politicians also Codacons, a leading consumer group in the country.

The ANSA and Apcom agencies reported that Culture Minister Francesco Rutelli has written a letter addressed to the film's local distributor Eagle Picture urging the company to alert audience to the flick's gory content and to discourage minors from going to see the movie.

News
>
Celebrity Gossip
January 05, 2007 07:20:52 GMT
There it goes, additional presenters for the highly-awaited Golden Globe Awards.

The likes of , , , and have all been set as the presenters at the 64th Annual Golden Globe Awards.

News
>
Celebrity Gossip
January 05, 2007 06:00:16 GMT
is single no more as she reportedly has found herself a new guy, who happens to be Jay Grdina, 's soon-to-be ex-husband.

According to TMZ, the pair was spotted leaving Mr. Chow on Wednesday night January 3rd holding hands. Are they really dating or not? Time will tell.

News
>
Celebrity Gossip
January 05, 2007 05:59:02 GMT
and his wife, Jaclyn Nesheiwat, joyously welcomed the arrival of their first child Thursday January 4th. The newlyborn, a baby girl, is named Milan Hayat Stapp.

A statement from his record company claimed the baby's name reflects her parents' roots: Milan was chosen from Stapp's Cherokee heritage and means "to have the creativity of God," while Hayat draws from her mother's Jordanian upbringing and means "to give life."

News
>
Movie News
January 05, 2007 05:02:28 GMT
Often considered a key indicator of films and figures vying for Academy Awards, the Screen Actors Guild unveiled yesterday, January 4, 2007 at the Pacific Design Center's SilverScreen Theater the list of contenders competing for honors at its 13th Annual SAG Awards, set to be held on date 28 the same month at the Los Angeles Shrine Exposition Center.

Picking up a range of films of different genres, the union gave three nods apiece to three acclaimed film features of "", "", and "", notably that of Outstanding Performance by a Cast in a Motion Picture which the all three are set against ensemble drama "" and mob saga "."

News
>
Celebrity Gossip
January 05, 2007 04:53:38 GMT
An actress, singer, and clothing designer, has just been named as one of the most influential Hispanic entertainers in America in the entertainment section of People en Espanol's list of "100 Most Influential Hispanics", which honors those who have made an impact in the Hispanic community.

Graces the cover of the magazine's February issue, on newsstands Friday Jan 5th, J.Lo said, "being an example to others is a big part of my work. It excites me to think that I could be capable of changing opinions, or of making people laugh or cry. It's a beautiful facet of the work that we do."

News
>
Celebrity Gossip
January 05, 2007 04:22:56 GMT
surrendered at a Manhattan police station Wednesday night January 3rd and was arrested and charged with misdemeanor third-degree assault in connection with an alleged attack on his former driver.

On the dispute, it is said that the victim Edward Hatchett told authorities that Rhymes assaulted him outside a building in Lower Manhattan on December 26 during an argument over money, beat him "with a closed fist about the head and neck," knocked him to the ground and kicked him in the ribs and torso.

News
>
Celebrity Gossip
January 05, 2007 04:00:38 GMT
is going under the knife. A representative for her, Leslie Sloane Zelnik, said Thursday Jan 4th that the actress was about to have surgery to remove her appendix.

Declined to provide further details, Zelnik said in an e-mail that the 20-year-old actress was not feeling well Wednesday Jan 3rd and went to her doctor, who performed several tests and determined that she was suffering from appendicitis. Doctors asked her to return to the hospital Thursday to remove her appendix as a precaution.

News
>
Celebrity Gossip
January 05, 2007 03:37:13 GMT
Meet the "new Virgin Mary," . The action hero actress is the Virgin Mary in a controversial painting to be unveiled at a US art show Friday January 5th.

"Blessed Art Thou," the painting by Kate Kretz will picture Jolie as the Virgin Mary. The painting, moreover, also has the actress' three kids, with youngest daughter Shiloh being portrayed as the daughter of God, and elder kids Maddox and Zahara being shown as Angelina's cherubs.

News
>
Celebrity Gossip
January 05, 2007 03:06:57 GMT
Trouble has found . The R&B singer and actor is being investigated by Los Angeles police after being accused of punching his pregnant girlfriend twice on Thursday Jan 4th.

Police report mentioned that Gibson was involved in an early morning domestic dispute with his live-in girlfriend, who is three months pregnant. The unnamed woman said he hit her in the leg and arm and then drove away from the scene. The woman was the taken by paramedics to a nearby hospital and released, but showed no signs of visible injuries.