News
>
Movie News
November 01, 2006 09:16:06 GMT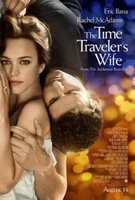 Looking for his next directorial stint after "", Robert Schwentke is currently engaged in final negotiations to helm "" for New Line Cinema, The Hollywood Reporter has revealed.

Based on Audrey Niffenegger's 2003 best-selling novel of the same title, the project depicts the impact of time travel to the marriage relationship between a beautiful woman and a man who has a genetic disorder known as "Chrono-Impairment" which causes him to involuntarily travel through time.

News
>
Movie News
November 01, 2006 08:43:14 GMT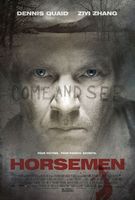 Seems this could be one good movie hard to miss of. Two Hollywood's great talents namely and have both signed on to appear onscreen together in "", a new project from "" production company Mandate Pictures.

Originally set up four Halloweens ago, the picture centers on a bitter detective, played by Quaid, who finds out a shocking connection between himself and the suspects in a serial killing spree linked to the Four Horsemen of the Apocalypse.

News
>
Celebrity Gossip
November 01, 2006 08:16:24 GMT
The December 2006 issue of Vanity Fair magazine features semi-naked photo of Hollywood hunk . The photo, pictured the actor standing in nothing but a pair of boxer shorts and a pair of socks, was taken by photographer Robert Wilson in September 2005.

Aside from the fact that his being featured on the magazine cover would help increase the sales of the publication, the actor seemed unhappy at all with that since he never noticed that the photo, for which he signed a legal release when it was taken, would end up on Vanity Fair's cover more than a year later.

News
>
Movie News
November 01, 2006 08:16:03 GMT
Barely reported to join the cast of mystery drama "Number Thirteen", has already added another potential role in his acting resume. The Oscar-winning actor is joining the likes of , , , and to star in "Brand Hauser: Stuff Happens", a political satire feature coming from Millennium Films.

Here Kingsley is billed as a Middle East oil minister targeted by an assassin played by John Cusack who covers himself as a trade show producer. Production has already begun in Bulgaria with Josh Seftel directing from script penned by Cusack alongside Jeremy Pikser and Mark Leyner.

News
>
Movie News
November 01, 2006 07:39:01 GMT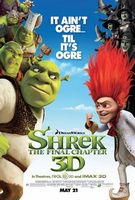 The tale of peace-loving green ogre and his folks continues to chapter four. DreamWorks Animation has officially announced Tuesday, October 31 that "Shrek 4", the fourth installment of "Shrek" series, will be made for a 2010 release. The whole original cast is expected to once again lend their voices with Tim Sullivan penning the script.

Since the release of the first installment in 2001, the franchise has given superb profit for DreamWorks with "Shrek" grossing $267 million and "" scoring even bigger at $441 million. As for the third one, "", it has been confirmed that the movie will hit theaters on May 18, 2007.

News
>
Movie News
November 01, 2006 05:49:26 GMT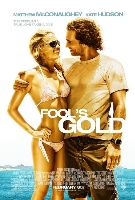 Going comedic in his next acting stint, veteran actor has signed on to star in Warner Bros' adventure comedy project of "", joining and .

Another directorial effort of Andy Tennant, the flick sees McConaughey and Hudson play as married treasure hunters who are on the brink of bankruptcy and divorce when they stumble upon a missing clue that might lead them to a fortune. Sutherland will portray a billionaire named Nigel who invites them to join him hunting for the treasure.

News
>
Movie News
November 01, 2006 04:23:16 GMT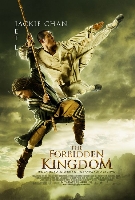 Following 's confirmation that he is positive to star alongside fellow Asian actor in "Jackie Chan/Jet Li Project", also known as "J&J Project", Variety has given some details about the movie, one of two new features that Relativity Media is offering to buyers at the American Film Market starting today, November 1.

The action-adventure flick will be directed by "" helmer Rob Minkoff from John Fusco's script written based on the legend of the monkey king and his quest to achieve immortality. Li will take two roles as the monkey king and the silent monk while Chan is billed to play a monk named T'sa-Ho.

News
>
Movie News
November 01, 2006 03:18:54 GMT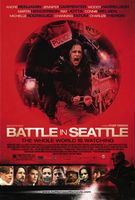 More talents are being picked up for "" following the recent inclusion of , , , and . Production Weekly reported that , , , and Tzi Ma have all been added to the bulging cast list toplined by Oscar-winning actress .

Written and directed by Irish actor , the project is said to use interlocking strands similar to that in "" in presenting the story of the 1999 World Trade Organization and the ensuing riots from various perspectives of protesters, pedestrians, politicos, police and WTO delegates.

News
>
Celebrity Gossip
November 01, 2006 02:57:36 GMT
There it is, an update on and 's split. The couple made headlines when they officially announced their divorce after seven years of marriage, and now it's time to find out what, well it is safe for us to also say who, causes the split.

Rumors on the street say that Ryan has cheated on Reese, romantically involved with young Australian actress , his co-star in the upcoming film, "." Talk is heating up that while filming in Austin, both movie stars became more than friends.

News
>
Celebrity Gossip
November 01, 2006 02:19:29 GMT
She's been undergoing such difficult moments in her life in recent times. Her son Daniel Smith died and the cause of which is still under investigation. In the meantime, she also is facing a paternity battle over her newborn daughter Dannielynn Hope. Now that she's been hospitalized with pneumonia is a bad thing for after another.

The onetime Playboy Playmate was being treated for pneumonia on Tuesday Oct 31st at Doctors Hospital in Nassau, the same hospital where her 20-year-old son Daniel died under mysterious circumstances in September. "She has a slight case of pneumonia," her new Bahamian attorney, Wayne Munroe, told the Associated Press. "We've had a sudden change of weather here due to a cold snap."

News
>
Movie News
November 01, 2006 02:02:55 GMT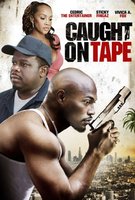 Landing his film debut, has given positive sign to take a starring role in "", a new musical project coming from Mindfire Entertainment.

Together with the likes of , , and Johnny Messner, Federline will come under the direction of rapper Sticky Fingaz who is also in charge to write the script as well as to produce.