News
>
Movie News
October 10, 2006 09:47:08 GMT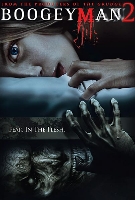 Making a foray into feature directing, film editor Jeff Betancourt has been tapped to helm horror flick "", a sequel to the 2005 Screen Gems production of "", Production Weekly has reported.

Set to begin filming late November in Los Angeles with Brian Sieve penning the script, the project concerns a young woman who checks into a mental health facility hoping to overcome her overwhelming fears of the boogeyman. No words yet about cast and other film crew.

News
>
Movie News
October 10, 2006 09:13:44 GMT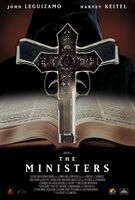 Latin star is in the brink to make a reunion with Franc. Reyes after their 2002 collaboration in "Empire." The 42-year-old actor currently is engaged in negotiations to take a role in Reyes' new directorial project "."

Intended to be a thriller feature, the picture revolves around a female NYPD detective whose personal and professional lives are becoming murderously intertwined with a mysterious group known as The Ministers. Filming is expected to begin next December in New York with Reyes also working on the script.

News
>
Movie News
October 10, 2006 08:22:33 GMT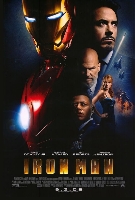 Here comes another great talent to "." Variety has revealed that Oscar-nominated actor is set to share scenes with in the superhero flick. The "" star will be billed as James Rhodes, the closest associates and accomplice of the title character, played by Downey Jr..

Though it is widely known among comic fans that Rhodes has an alter ego named War Machine, Howard will not don any armored suits in the project since Rhodes' transition to become the superhero is likely to be saved for the sequel.

News
>
Celebrity Gossip
October 10, 2006 07:32:02 GMT
, formerly one of the , heads for the altar. The Sun brings the news to the surface that the so-called Baby Spice is set to marry long-term boyfriend Jade Jones in the spring.

Bunton apparently said yes when the hunk popped the question, but has decided to keep their good news a secret for now. The twosome has been together for eight years.

News
>
Movie News
October 10, 2006 07:17:39 GMT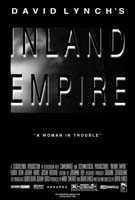 A new method of distribution is about to be conducted by veteran filmmaker David Lynch. The "Blue Velvet" director is set to distribute his latest big screen work "" across North America on his own following his acquisition to the film's rights.

Already reached an agreement with Studio Canal, which has financed the picture, Lynch simply gave a short remark in relation to the successful attempt, saying "It's a whole new world out there, even when it comes to distribution" while the film's producer Mary Sweeney considered the man's action to be "consistent with the fearless way in which he made 'Inland Empire.'"

News
>
Celebrity Gossip
October 10, 2006 07:17:22 GMT
is just one among the many other Hollywood famous figures who give hand at writing book.

The five-time Grammy Award-winning Cuban-American singer and songwriter reportedly will have her latest children's book released Tuesday October 10th. The set, simply titled "Noelle's Treasure Tale," features her beloved bulldog Noelle in a tale about teamwork and helping others.

News
>
Music News
October 10, 2006 06:35:10 GMT
One of the world's biggest bands has parted ways with its long-time label Island Records and moved to Mercury Records, within the Universal Music Group stable. Report on that matter was first confirmed by a Universal spokeswoman on Monday Oct 9th.

Not without reason, but the Irish rock band made the decision because they want to maintain its relationship with music executive Jason Iley, who transferred from Island to Mercury last year. The split was said to be amicable somehow.

News
>
Movie News
October 10, 2006 06:13:42 GMT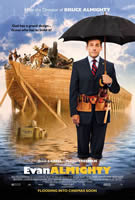 Turns out that generating laughs can also cost big. The Los Angeles Times has revealed yesterday, October 9 that Universal's upcoming comedic flick "" is likely to exceed at least $175 million - $250 million in budget, including for marketing expenses, making the project the most expensive comedy in history if the calculation is proven right.

Acknowledging the tremendous rising cost, the studio execs, on the other hand, are still optimistic that the picture will eventually score a much greater profit for the company, even considering it to be "a great bet" as said by Universal Chairman Marc Shmuger.

News
>
Music News
October 10, 2006 06:06:11 GMT
, the new band formed by Mark Hoppus and , released a statement Monday Oct 9th, announcing that the first leg of their fall tour will be rescheduled due to an arm injury suffered by drummer Barker.

Originally scheduled to hit the road October 13 at Soma in San Diego and included stops at this weekend's Bamboozle Left Festival, +44 will now kick-off on November 8th at Jannus Landing in Tampa, FL and end November 22nd at St. Andrews in Detroit, MI.

News
>
Music News
October 10, 2006 04:31:33 GMT
Feels the need to give himself more time to recover from his drug addiction treatment, has decided to cancel the rest of a British tour with his band . The band's record company, EMI, said Saturday Oct 7th that the British rockers had canceled a Friday's show in Liverpool and postponed upcoming gigs set for Glasgow, Nottingham, Manchester and Newcastle.

"It is now clear that Pete embarked on this arduous and high profile tour too soon after his discharge," the label spokesman said in a statement. "The band apologizes to fans but hopes that they will understand the importance of Pete being able to best continue his good progress in recovering from addiction. The dates will be rearranged for as soon as possible and all tickets will remain valid."

News
>
Movie News
October 10, 2006 04:05:55 GMT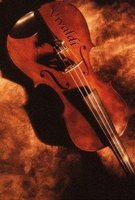 is back to period piece. Variety has reported that the striking actor is finally positive to portray the title role in "", a biopic of the eccentric priest and Baroque composer Antonio Vivaldi.

Along with the other cast that includes , , and Jacqueline Bisset, Fiennes will come under direction of Boris Damast who also serves as producer via his indie company Mechaniks. Meanwhile, script is entrusted into the hand of journalist Steven Freedman with Andrea Kikot co-producing.

News
>
Celebrity Gossip
October 10, 2006 03:49:59 GMT
Actor and comedian got married this weekend to his girlfriend of five years, actress Jane Hajduk. The couple tied the knot in an intimate, outdoor ceremony in Grand Lake, Colorado on Saturday Oct 7th.

This is the first marriage for Hajduk, while is the second for Allen who previously married to his college sweetheart, Laura Deibel, from 1984 to 1999.

News
>
Celebrity Gossip
October 10, 2006 03:25:50 GMT
Former American Idol star has to unfortunately cancel his three concert dates in Georgia, Florida and Anaheim, California after he was diagnosed with intussusception, an intestinal condition found mostly in young children and which he may have had since he was born.

According to his Website, Bo was hospitalized Sept. 26 after experiencing a relapse of his condition. "After the first round of tests was completed last week, Bo's medical team concluded on review of the results that surgery could not wait, and he was immediately admitted to the hospital," the singer's management team explained.

News
>
Movie News
October 10, 2006 03:02:07 GMT
Seems "" will be the only appearance of Dobby the house-elf on screen despite his involvement in three other book versions of Harry Potter series. Toby Jones, who voiced the character, has revealed to MTV that the elf, for the second time, won't be featured in the film franchise, in this case the upcoming "."

"I know that the filmmakers have a problem with each new film because the books are getting longer - there's so much to include in them," so he said understandingly.

News
>
Celebrity Gossip
October 10, 2006 02:48:50 GMT
This just in, and reunite. The two socialites have apparently ended their long-time feud, having dinner together on Caesar salads and penne pasta at the West Hollywood restaurant Dan Tana's on Sunday night Oct 8th.

While Richie's rep could not be reached for comment, Paris' publicist, Elliot Mintz, says "They had a meal last night. It's not my place to say what was discussed or the nature of the meal. But it's a good thing when people have a meal together."