News
>
Movie News
September 25, 2006 09:39:33 GMT
Seems is willing to get herself busier this time. Recently reported to have taken a role in Erick Zonka's "", the actress is now involved in negotiations to play a role in Paramount Pictures' high-profile project of "." Along with her, and are also in talks to join the cast line-up.

If everything goes well, Swinton then will be billed alongside other two big names of and who both have collaborated in Alejandro Gonzalez Inarritu "" which will open in theaters this November. The British actress previously appeared in last year's box office hit of "."

News
>
Movie News
September 25, 2006 08:59:48 GMT
Quickening its pace, Dimension Films has wonderfully obtained two thriller projects entitled " The Midnight Man" and "The Neighbor" from "" writers Patrick Melton and Marcus Dunstan, who are also the winners of "Project Greenlight" for its third season.

While there are no details yet on the latter one, Dimension has assigned Dunstan to helm the former following its successful attempt to acquire the rights from Fortress Entertainment and Imaginarium Entertainment.

News
>
Movie News
September 25, 2006 08:23:11 GMT
Venturing into big screen feature, commercials veteran Ruben Fleischer will mark his film-directing debut in a comedy about a Pez dispenser entitled "", The Hollywood Reporter has revealed.

A project of MTV Films, the flick revolves around a 26-year-old guy who has to face a bunch of vultures, thieves and fanboys after successfully purchasing the rarest Pez dispenser called Psycho Funky Chimp. Fleischer is set to direct based on script penned by Michael Bacall.

News
>
Movie News
September 25, 2006 07:47:20 GMT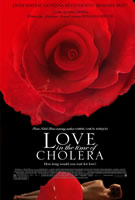 More names are submitted to the cast list of "." Following the inclusion of , , and , plus have reportedly been added to the line-up. Along with the twosome, three other actresses namely Angie Cepeda, Ana Claudia Talancon, and Rubria Negrao have also been submitted to the project.

Schreiber will portray a telegram operator named Lotario Thugut who befriends Bardem's character, Florentino, while Harring is set to play Sara Noriega, one of many women who fall for Florentino. Shooting has already begun in Colombia with British filmmaker Mike Newell directing based on script written by Ronald Harwood.

News
>
Movie News
September 25, 2006 06:53:43 GMT
Adding up another acting stint in her burgeoning resume, has been confirmed to take part in a biopic feature entitled "", an adaptation of Marisa Acocella Marchetto's upcoming memoir of the same name.

Written by Marchetto herself, who works as a cartoonist fashionista for Glamour and the New Yorker, the book tells about a phase in her life in which she got diagnosed with breast cancer in the middle of her wedding plan and then realized that she had let her health insurance lapse. Blanchett is eyeing to serve as producer alongside her husband, Andrew Upton, and is currently engaged in negotiations with Working Title Films, the production company of the project.

News
>
Celebrity Gossip
September 25, 2006 06:52:56 GMT
Only days after proposing his Playboy Playmate girlfriend, , young singer takes back his words.

The pop star calls it off to his engagement to his older brother 's ex just a week after he proposed onstage in Las Vegas.

News
>
Movie News
September 25, 2006 05:47:23 GMT
Seems it's still hard enough for others to break "Pirates" domination overseas.

For the eleventh time, "" again takes the lead on the international box office after satisfyingly collected $7.6 million from 36 territories during its weekend run based on studio estimates Sunday, September 24.

News
>
Celebrity Gossip
September 25, 2006 04:56:24 GMT
The wait is over as it is announced that has been set to debut on XM Satellite Radio.

The talk show queen debuts her "Oprah & Friends," a new channel on XM which will feature original programming including regular segments hosted by popular personalities from "The Oprah Winfrey Show" and O, The Oprah Magazine and a weekly reality radio show with Oprah Winfrey and Gayle King.

News
>
Celebrity Gossip
September 25, 2006 04:19:09 GMT
No stranger to controversy, is creating headlines after another as she's been reported to adopt twins. The singer and husband Guy Ritchie reportedly considering to adopt twins from an African orphanage next month.

The couple is set to fly to poverty-stricken Malawi, south east Africa and meet adoption lawyers after deciding that the new additions will strengthen their marriage.

News
>
Movie News
September 25, 2006 04:11:07 GMT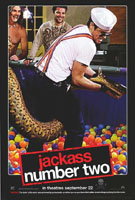 It's now time for comedy to rule over drama as the favor has shifted to "."

Still presenting a series of stunts and pranks just like its predecessor, the flick delightfully was able to draw big attention from moviegoers, scoring big bucks of $29 million to firmly take down the top spot at the weekend box office ended September 24, one notch ahead beyond its fellow newcomer, "", which earns fair outcome of $10.5 million during its three-day opening.

News
>
Celebrity Gossip
September 25, 2006 03:51:29 GMT
Wedding bells will soon ring for "eccentric" couple and . Rumor has it that the troubled rocker has proposed to the supermodel on Wednesday Sept 20th during her visit to his rehab.

Doherty, who's been battling a long-standing addiction to crack cocaine and heroin in the Priory Clinic, London, told staff there that he's about to marry Moss. A source told the Sunday Mirror, "Pete had been looking like the cat who had got the cream after Kate's visit. Then he told some of the staff that he had proposed to Kate and she had said yes."

News
>
Celebrity Gossip
September 25, 2006 03:24:47 GMT
slammed reports saying she's been dumped by boyfriend Harry Morton, claiming those reports as "not true".

Whispers of split talk have been swirling that Morton ditched the actress after learning that she was "too much drama" and growing tired of her constant partying. Also it was reported that Lohan was spotted in tears after meeting with the hunk at a hotel.

News
>
Music News
September 25, 2006 02:53:03 GMT
has been forced to postpone his concert, scheduled for Saturday night September 23rd at The Palace of Auburn Hills, because of sore throat. On his condition it is said that "He is indeed under the weather with a sore throat".

While a rescheduled date for the show in suburban Detroit will be announced next week, no additional shows on Clapton's North American tour, which kicked off last weekend, are affected. At least that's what tour publicist Kristen Foster said Saturday.

News
>
Music News
September 25, 2006 02:19:44 GMT
It's been 15 years that music great took off from music industry. But now the British singer is back, embarking on his solo concert dubbed "25 Live" European tour, which is held to mark a quarter of a century in the music business.

The British pop icon kicked off the concert in Barcelona on Saturday night September 23rd, performing in front of 18,000 long-time fans with a mixture of dance hits, ballads and political commentary. With no new album to promote, George sang hits from Wham! songs, such as "Wake Me Up Before You Go" and "Freedom" to solo efforts like "Faith", "Father Figure" and "Jesus to a Child".