News
>
Music News
September 21, 2006 07:27:07 GMT
creates frenzy after another as her controversial "Confessions" tour set the record for being the All-Time Highest-Grossing Tour by A Female Artist.

The 60th and final trek of the show was held in Tokyo on Thursday evening September 21st.

News
>
Celebrity Gossip
September 21, 2006 06:44:55 GMT
After winning Oscars earlier this year, it's now time for to have such an exciting "Adventures in Hollywood."

It was reported Wednesday Sept 20th by MTV that the rap group will star in a new reality comedy series called "Adventures in Hollywood". The series reportedly will follow the group's main members, and DJ Paul, and their entourage as they make their way from Memphis to Los Angeles.

News
>
Celebrity Gossip
September 21, 2006 06:12:01 GMT
is about to prove public worldwide that he's more than just Mr. , dancer, and rapper. The man is now invading the world of fashion, modeling for Five Star Vintage clothing.

The company spokesman Kenneth Loo said Wednesday Sept 20th that K-Fed has been booked, again, to face their brand. Why Federline? Because of his "renegade style" and because it nearly sold out of each outfit Federline modeled.

News
>
Movie News
September 21, 2006 05:35:46 GMT
At last Todd Phillips can finally find a home for his 'brides.' Yes, the man, through his Todd Phillips Co., is set to develop his new film, "Untitled Russian Brides Project", at the giant company after the picture was disappointingly put into turnaround by Miramax.

Prior to this shift, Phillips actually had a production deal with Dimension Films, a former motion picture unit within Miramax, concerning the project. However, following its split from Bob and Harvey Weinstein, Miramax ultimately concluded to drop its involvement in the film with the rights reverting to the Todd Phillips Co.

News
>
Celebrity Gossip
September 21, 2006 04:59:18 GMT
Several notable names in the music industry shake-up the 2006 MOBO Awards. Naming that of and who both led the winners at the Music of Black Origin award show held in London, with Beyonce won three and Corinne won two.

As of Beyonce, the American star nabbed the Best International Female, Best Song and Best Video awards for "Deja Vu," whereas Corinne took the awards for Best UK Female and the Best UK Newcomer. Other winners included the , who won the Best Group, who was named the Best International Male, who took home the prize for Best R&B and who won the Best Reggae.

News
>
Movie News
September 21, 2006 04:45:38 GMT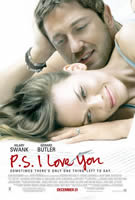 Alcon Entertainment's "" gets more addition in its cast. Variety has learned that and have given positive sign to each have a starring role in the project.

Thereby going to team up with and in bringing up the feature to the surface, Kudrow will play a best friend of Swank's character, Holly, who has a successful career as a press agent in NYC while Morgan is set to portray an Irish singer whom Holly falls for in Dublin.

News
>
Celebrity Gossip
September 21, 2006 04:27:23 GMT
and his baby-mama both know how to make it good with their celebrity status. Instead of merely focusing on their career, both actors prefer to involve themselves more in social matters. And after the many good deed they've done, Brangelina is now having a greater project, which is creating a new charitable foundation.

Trevor Neilson, a spokesman for the couple told People that Pitt and Jolie are focusing their newly formed charitable foundation to aid humanitarian causes across the globe, saying "Angelina and Brad are committed to using their resources to help the world's most vulnerable people". The foundation will, furthermore, give away $2 million, $1 million to the Global Action for Children and $1 million to Doctors Without Borders, to help families affected by HIV/AIDS and extreme poverty.

News
>
Celebrity Gossip
September 21, 2006 04:00:48 GMT
It's not easy becoming famous. And it's not easy as well becoming and the girlfriend of, also famous, pop singer . Both notable Hollywood figures taste the down sides of their celebrity status as they on Tuesday Sept 19th involved in an altercation with a photographer.

Early morning that day at around 12:30 a.m. as Diaz and Timberlake were leaving a friend's home, "A photographer hiding in the bushes attempted to snap a photo of them," said LAPD officer Marjan Mobasser. "They both then chased the photographer for a short distance. The photographer then got into his car and drove toward both (of) them, causing Diaz to jump out of the car's way".

News
>
Celebrity Gossip
September 21, 2006 03:37:11 GMT
The time is just right for to set the record straight. The American Idol runner up who has just had his 3rd solo album, "", hit stores Tuesday Sept 19th is speaking out in an exclusive interview with People about his sexuality.

And in the new issue of People, on newsstands Friday Sept 22nd, the 27-year-old singer addresses rumors that he is gay, saying "What do you say (to that question)? It's like when I was 8. I remember something would get broken in the house, and Mom and Dad would call me in and say, 'Did you do this?' Well, it didn't matter what I said. The only thing they would believe was yes. People are going to believe what they want."

News
>
Movie News
September 21, 2006 03:29:12 GMT
Joining forces together, Lionsgate and Sobini Films have successfully obtained the rights to develop a big screen feature from a spec script written by Stephen Susco entitled "", Variety has reported.

Sobini Films' Mark Amin will serve as producer alongside Alison Rosenzweig as part of the first-look deal with Lionsgate while Susco and Michael Gaeta are executive producing. No words yet on director and cast line-up.

News
>
Celebrity Gossip
September 21, 2006 03:09:41 GMT
It's more than just baby booming in Hollywood. Yes it's more than that. It, instead, baby twins booming.

Subsequent to the statement released last week, which said that and his wife Jillian are expecting their second child together, new report surfaces by the hour that the couple is expecting twin boys.

News
>
Music News
September 21, 2006 02:34:05 GMT
The Billboard's Hot 200 chart for the week ended Sunday Sept 17th is reigned by the has just comeback to the scene singer . The NSYNC alumnus successfully has his second offering "" sold 684,000 units in just one week on the stores, such amount that obviously enough to bring the pop singer to hit the top spot of the album chart.

The Nielsen SoundScan counting, moreover, shows that the second set of Justin has been able to upstage the sales of his first album "" which entered the album chart at No. 2 with 439,000 copies back in 2002. What's more, it is reported by Timberlake's Jive Records label that "FutureSex/LoveSounds" was also No. 1 in Britain, Ireland, Australia and Canada, and top-five in Switzerland, Germany, Austria, the Netherlands, France, Denmark, and Hong Kong.

News
>
Movie News
September 21, 2006 02:31:46 GMT
Still focusing his attention on drama genre, director Bennett Miller has signed up to helm "", a new big screen project from Paramount Vantage, Variety has revealed.

The movie, described as a contemporary, character-driven drama set in the world of life-extension, will be directed based on script written by Dante Harper. In the meantime, the studio-based Plan B is producing with Vantage's Amy Israel and Matt Brodlie overseeing for the division.

News
>
Movie News
September 21, 2006 02:07:12 GMT
Concerning the tidbit reporting "" star being attached to "" last July, it turns out that the actor's inclusion is apparently not true for IESB.net has revealed that Depp actually never signed on to the project.

With this confirmation, there thus will be no collaboration between Depp and , who has officially been billed to play the lead role in the feature. As for the movie, it has also been reported that its story will be closer to a 1971 adaptation titled "The Omega Man" rather than the original 1954 novel written by Richard Matheson.