News
>
Celebrity Gossip
September 16, 2006 06:49:32 GMT
Life & Style magazine has just held its 2nd Stylemaker's Awards Thursday Sept 14th in Los Angeles. And there were many famous names mentioned as the award winners. One of the many was who was named Stylemaker of The Year.

On the actress, the magazine editor Debra Birnbaum commented "Mischa is always stylish and she continues to set trends from head to toe, both on and off the red carpet." In the meantime, fellow actress was crowned Coolest Party Girl, while has been named The Icon and was chosen Most Glamorous.

News
>
Music News
September 16, 2006 05:58:05 GMT
Recent winner of the MTV2 Award at this year's MTV VMAs, the Alt-rockers , has been booked to headline this fall's MTV2 $2 Bill tour, an outing that will travel the country using bio-diesel fuel.

On their being involved on the tour, the band's lead singer commented "Taking this approach gives us the opportunity to set an example and share with others the possibilities of real alternatives for a safer, cleaner world".

News
>
Movie News
September 16, 2006 05:51:57 GMT
At last it is confirmed. Answering the heavy questions on the collaboration between him and fellow Asian star , has unveiled to ComingSoon.net that he indeed will join the actor to share scenes together in a big screen feature tentatively titled "The J&J Project."

"Next April, we're going to make a movie," he revealed during an interview on his latest film, "." "Everybody's waiting for the producer and the director to announce." On the other hand, Li, however, refused to give further information on the project, keeping his mouth shut tightly when being asked about the plot or the premise of the flick. "Don't be selfish! Let them tell the world!" so he shouted with a smile.

News
>
Movie News
September 16, 2006 05:13:45 GMT
is getting deeper into filmmaking. According to Production Weekly, the "" actor is set to carry out his second directorial feature work in an action epic feature titled "" for Louverture Films.

In making up the project, Glover has already lined-up several big names like , , and in the cast list while preparing to start the production later this year in South Africa. The actor is also producing alongside Chris Curling and Joslyn Barnes who will pen the script with Vijay Balakrishnan.

News
>
Music News
September 16, 2006 04:36:02 GMT
Really knows what his fans want, tries his best to meet their desire either for music or fashion. The R& B singer is preparing his sophomore album "", due out October 24th later this year, while also is introducing a line of Bobby V jeans for women.

On his jean line, Bobby said Wednesday Sept 13th while promoting his album, "Ever since the 'Tell Me' video everyone has been asking me, 'When is your jean line coming out?' So I've been working on that. I'm totally hands-on with all the creative things with the Bobby V jean line. That was one thing I put in the contract, that I wanted to be hands-on. We're ladies' men as R&B singers, and I love the ladies, all types of women. I definitely want to see my name on the back of jeans. And I feel like there's a void for women's jeans. A lot of women are either too small or too big for certain jeans. I really want to provide for all women."

News
>
Movie News
September 16, 2006 04:10:00 GMT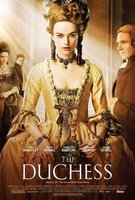 Moving rather quick to land a new stint, Danish filmmaker Susanne Bier has attached herself to direct a period love story based on Amanda Foreman's novel "Georgiana: Duchess of Devonshire" simply entitled "", Production Weekly has revealed.

In bringing up the project to the surface, Bier will also team up with her writing partner Anders Thomas Jensen to work on a new draft of the film's script initially adapted by Jeffrey Hatcher. Meanwhile, the story will focus on a beautiful woman living in an unhappy marriage who falls in love with a young politician.

News
>
Music News
September 16, 2006 03:55:55 GMT
Only days after came to the surface to confirm the birth of his second son with wife , once again shocks public worldwide with the soon-to-be in stores, "".

The set, which is K-Fed's debut album ever, has been scheduled to marry the street Oct. 31. The cover album of "Playing with Fire", moreover, has been posted on his MySpace.com page and on the Web site MusicToday, where fans can pre-order the album.

News
>
Movie News
September 16, 2006 03:36:06 GMT
The genius, bespectacled dog and his pet boy will have the whole show just for themselves. Yes, DreamWorks Animation SKG has revealed yesterday, September 15, that it is about to develop "", a big screen version of these two beloved characters originally featured in TV series "The Rocky and Bullwinkle Show."

In making the announcement, DreamWorks Animation Head of Creative Development & Production Bill Damaschke has openly unveiled the reason behind the decision. "'Mr. Peabody & Sherman' has the kind of cross-generational appeal that is a cornerstone of DreamWorks Animation," so he said. "Thanks to Mr. Peabody's WABAC Machine, the story possibilities are as endless as time itself and we are looking forward to exploring them for the big screen."

News
>
Celebrity Gossip
September 16, 2006 03:24:21 GMT
Things weren't come easy for and Mel B to start their romance. But they seemed to work it out and yes they did.

The lovebirds were spotted vacationed together in Hawaii last month along with their children, Mel's 7-year-old daughter Phoenix Chi and the actor's five children. All of them spent their holiday at Eddie's favorite $10,700-a-night luxury suite at Maui's Four Seasons Hotel.

News
>
Celebrity Gossip
September 16, 2006 02:56:57 GMT
It is end. The dispute between two veteran musicians, and , is end.

The row erupted two years ago when John said Michael miserable and needed to get out more. Michael then responded with a furious open letter saying John was no friend of his.

News
>
Movie News
September 16, 2006 02:37:21 GMT
Keeps working on its new project of "The Winter of Frankie Machine", Paramount Pictures has assigned "" screenwriters duo Brian Koppelman and David Levien to pen the script based on Don Winslow's upcoming novel of the same title, Variety has reported.

The movie, intended to be a drama thriller feature, has already cast "" star who will also serve as producer with his partner, Jane Rosenthal, via their Tribeca Films. As for the story, it will revolve around a retired mob hit man who returns to the game upon helping the son of a mob boss resolving a dispute with another Mafioso only to discover that he has been set up for a hit.

News
>
Celebrity Gossip
September 16, 2006 02:30:50 GMT
As the death of her son, Daniel Wayne Smith, remains "suspicious", is planning a second autopsy to make the cause of the death obvious.

Thus, a lawyer for the former Playboy playmate has been authorized to bring in a private pathologist to perform on the autopsy. "He is expected to arrive on Saturday and will complete his autopsy Sunday," head coroner Linda Virgill said Thursday Sept 14th.