News
>
Movie News
September 11, 2006 09:53:44 GMT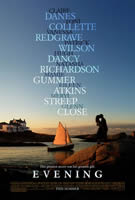 "" really gets more illumination as one more star is coming down under way. Variety reported that has been confirmed to join the cast of the project, a big screen adaptation of Susan Minot's best-selling novel of the same title.

Lining up with the likes of , , , and , Wilson will be billed to play the past object of affection of a 65-year-old cancer patient played by Redgrave as she recalls her youth while her two daughters try to come to terms with her impending death.

News
>
Celebrity Gossip
September 11, 2006 09:34:11 GMT
This year Billboard R&B/Hip-Hop Awards, held Friday September 8th in Atlanta, saw the big winning of who during the event nabbed five awards all at once. She among others won the category of Top R&B/Hip-Hop Artist, Top R&B/Hip-Hop Artist - Female, Hot R&B/Hip-Hop Songs Artist, Hot R&B/Hip-Hop Albums Artist, and Top R&B/Hip-Hop Album for her 2005 set "".

Some other winners at the award show were , who nabbed the Top Rap Album award for "" and Hot Rap Track award for "Gold Digger". Meanwhile, brought home the Top Male R&B/Hip-Hop Artist prize, and won Top New R&B/Hip-Hop Artist.

News
>
Movie News
September 11, 2006 09:15:46 GMT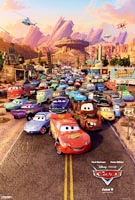 Pirates' rule overseas has come to its end. After holding the top spot of foreign box-office for nine consecutive weeks, "" finally has to hand over the position to "" after only managed to gain $7.7 million from 47 territories, way behind the animated flick which succeeded in scoring $9 million from 34 territories during its weekend run ended Sunday, September 10.

Slated to open in Greece and Turkey on Friday, September 14, "Cars" so far has collected total sum of $183.3 million worldwide while "Dead Man's Chest" has just proclaimed itself to be the Hollywood's newest billion-dollar baby, the third movie to reach such title after "Titanic" and "."
Seating on the third place for the weekend is "" which delightfully could add another $6.1 million it collected from 44 markets to its pocket followed by "" with an estimated $3.8 million from 43 territories. Columbia's "" and 20th Fox Century's "" come up together next to share the fifth rank after both earning $3.2 million.
News
>
Celebrity Gossip
September 11, 2006 09:13:17 GMT
Good and bad news approached nearly at the same times. The Playboy playmate has on Sunday September 10th, 2006 had her 20-year-old son, Daniel Smith, died suddenly in the Bahamas.

The bad news came just three days after the busty beauty welcomed the arrival of her baby daughter, whose father being kept under wrap.

News
>
Celebrity Gossip
September 11, 2006 08:51:54 GMT
He first created a documentary on Hurricane Katrina, and now is about to follow it up with a scripted drama for NBC set in New Orleans.

The new project, simply called "NoLa," is a multicultural ensemble exploring the post-Katrina lives of New Orleans residents from different social and economic backgrounds.

News
>
Movie News
September 11, 2006 08:16:00 GMT
Seemingly progressing well, Vox3 Films has delightfully added another new project under its banner after picking up 's vehicle of "." The Hollywood Reporter revealed that the studio has successfully secured the rights to "", a picture based on Peter Alson's memoir of the same title.

Telling about Alson's account of life as a down-and-out Harvard graduate who gets his real education when taking a job as bookie in Greenwich Village, pic is directed by David Greenwald who also pens the script alongside the author. Jonathan Kesselman is set to produce under his newly formed production company the Worldwide Media Conspiracy together with Vox3 principals.

News
>
Movie News
September 11, 2006 07:23:45 GMT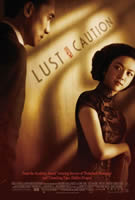 Bringing more highlights to Ang Lee's latest project of "", Joan Chen has given her agreement to join the cast of the picture, Lee's assistant David Lee has confirmed through an e-mail sent to The Associated Press Saturday, September 9.

Doing so, Chen then will be billed as the wife of an intelligence official named Mr. Yi played by talented Hong Kong actor Tony Leung. The movie itself, based on a short story by famed Chinese author Eileen Chang, revolves around a bunch of patriotic student who develop plan assassinating the intelligence chief in the Japanese-backed Chinese government during the World War II era.

News
>
Movie News
September 11, 2006 06:44:33 GMT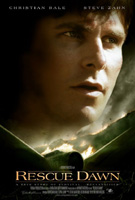 One more seemingly promising picture has gone down under MGM's wings. Chief operating officer Rick Sands has announced Saturday, September 9 that the company has successfully obtained all North American rights to "", the latest directorial work of prominent German filmmaker Werner Herzog starring .

The deal was reached after MGM's Scott Packman and Ayano Ichida negotiated with Adam W. Rosen of Rosen Feig Golland & Lunn on behalf of the filmmakers. Commenting on this successful attempt, Sands openly showed his delight. "We're very excited to be working with Herzog," so he said. "He is a legendary director, and he and Bale have brought this incredible and compelling story to the screen in a raw and emotional film."

News
>
Movie News
September 11, 2006 04:36:07 GMT
Turning out as expected, "" finally made its way to strive past $1 billion mark in worldwide box office after impressively collecting a total worldwide income of $1,002.6 billion, chairman of The Walt Disney Studios Dick Cook officially announced on Saturday, September 9, 2006.

Already topped the international box office for nine consecutive weeks, the seafaring tale thus becomes the third big screen feature in the history to accomplish such achievement after the 1997's "" and 2003's "." "This is truly an historical time for The Walt Disney Studios and a time to celebrate," Cook remarked following the statement. "The film's phenomenal success all over the world proves once again that audiences will vote to come back again and again when presented with great entertainment."

News
>
Movie News
September 11, 2006 03:37:15 GMT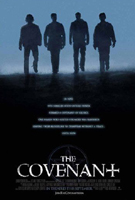 The spell has been cast and it works well enough for "" this time. Presenting interesting basic premise of supernatural teens at an elite boarding school, the movie delightfully works its way to conjure up $9 million to secure the top position on the weekend box-office, according to studio estimates Sunday, September 10, 2006.

Though indeed creates winning mark on the list, the Sony/Screen Gems-distributed picture turns out to gather the lowest total for a number one big screen feature in three years, only scoring a $3,357 average at 2,681 sites. Meanwhile, the second place goes to Focus Features' "" as the film managed to collect $6 million, way up behind the last-week chart topper "" which fell down to number three for merely earning $5.7 million this weekend.

News
>
Celebrity Gossip
September 11, 2006 02:25:27 GMT
That was one of the big winners at the 63rd annual Venice Film Festival, it's a big surprise. The Hollywood actor surprised many when his name was mentioned to win the Best Actor award at the ceremony, thanks to his portrayal as George Reeves in "".

It is a drama mystery thriller flick directed by Allen Coulter. As of the story, "Hollywoodland" dramatizes an investigation into the death of George Reeves, star of the 1950s TV show "Adventures of Superman." Did not attend the ceremony, Affleck however sent a message of thanks from Los Angeles via his BlackBerry, saying he was "surprised, flattered and honored".