News
>
Movie News
August 30, 2006 10:02:32 GMT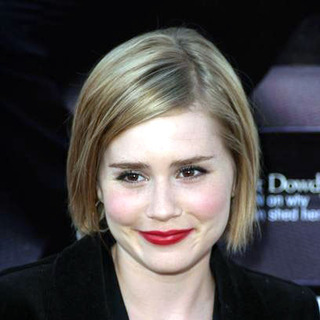 Making a great addition to the cast of "", has joined , , and to have a starring role in the project, The Hollywood Reporter has revealed.

Another dramatic feature coming from DreamWorks SKG, "Fire" centers on a woman who is helped to confront her loss of her husband by his troubled friend, played by Del Toro. Lohman herself has been billed as Del Toro's co-dependent girlfriend while Berry will portray the grief-stricken widow.

News
>
Movie News
August 30, 2006 09:27:45 GMT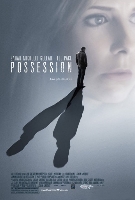 Staying firmly in the genre, has added one more thriller feature to her film resume. The actress has reached a deal to undertake a starring role in the Vertigo Entertainment's new project entitled "Addicted (2007)."

Based on the 2002 South Korean film "Jungdok", the movie takes focus on a woman whose husband and brother-in-law both end up in a coma after an accident. Thrills begin taking shape when her brother-in-law wakes up and claims to be her real husband. Swedish filmmakers Joel Bergvall and Simon Sandquist have been tapped to direct with Michael Petroni adapting the script.

News
>
Movie News
August 30, 2006 08:55:31 GMT
Continues to take part in Hollywood film feature, has given his agreement to join London-set thriller "" to play a man named Petrid, whose family owns a Russian brothel.

With this inclusion, the French actor thereby is the latest addition in the project after and to come under the direction of the "eXistenZ" helmer David Cronenberg. The movie itself revolves around a nurse, played by Watts, who unexpectedly stumbles into danger when investigating the identity of a mysterious young Russian girl following her death in childbirth.

News
>
Celebrity Gossip
August 30, 2006 08:43:13 GMT
Refused to pose sexy for men's magazine Playboy, indeed has bared all for a sexy photo spread in US style magazine Flaunt.

Though so, in the photo shot by photographer Don Flood, Mendes isn't exactly revealing everything, instead she's wearing a sexy black basque.

News
>
Movie News
August 30, 2006 07:37:47 GMT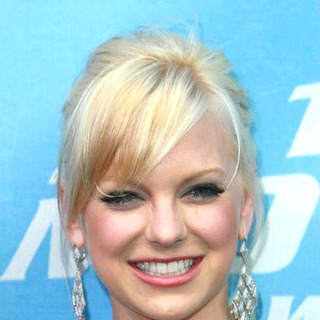 Keeps sticking to comedic genre, is ready to generate laughter once again in an untitled project of which idea she invented. Not only taking a starring role in the flick, the actress also sets to produce along with duo Karen McCullah Lutz and Kirsten Smith, whom she entrusted the script to.

A fish-out-of-water comedy film, pic will follow a newly unemployed woman, who has no other skills to parlay into a new career, as she takes the only job she can find which turns out to be a "house mother" at UCLA's lamest, dorkiest sorority. Production matters are handled by Paramount Pictures and 's Happy Madison Prods.

News
>
Music News
August 30, 2006 07:07:12 GMT
In the recent poll on Britain's Favorite Albums, conducted by BBC Radio 2 to commemorate the album chart's 50th anniversary, music legend scores great. Not only the music group tops the No. 1 spot, but also the 6th, 8th and 10th respectively.

It is their 1967 hit "" that tops the No. 1 spot, while on the 6th spot is their 1966 "". Their 1969 hit "" chosen as the 9th Britain's Favorite Album, and "" (1968) is the 10th one.

News
>
Celebrity Gossip
August 30, 2006 06:39:40 GMT
What's new on eBay? It's ' half eaten sandwich and husband 's almost finished corn dog.

The seller, claims to be a waiter at a function that the celebrity couple attended, posted a note alongside the sold items, read "In situations like this, we're expected to do the usual catering thing, pick up plates after they are done... It does not however say anything about how I am supposed to discard their food when they have me pick up their leftovers."

News
>
Celebrity Gossip
August 30, 2006 06:02:08 GMT
Good news comes from . The American Idol winner reportedly has reached an amicable settlement with William Smith, a producer he accused for wrongfully profiting from three songs he wrote and recorded before he becomes famous.

Under the deal, revealed Tuesday August 29th in documents filed in federal court in Hicks' hometown of Birmingham, it is mentioned that the singer will gain possession of the master recordings of the related songs, "The Fall," "Son of a Carpenter," and "In Your Time."

News
>
Movie News
August 30, 2006 05:05:15 GMT
Four decades have passed since moviegoers saw the story of von Trapp family depicted in "The Sound of Music" and it's probably the right time for another picture about them to come up to the surface. A new project presenting Captain Georg von Trapp's great grandchildren is reportedly in development to be brought into a big screen by John Demers, the CEO of privately held Studio in the Woods in Durham, North Carolina.

Tentatively titled "Von Trapp Children Christmas Movie", the picture includes four von Trapp family descendants namely Sofia, Melanie, Amanda, and Justin along with onetime child star Jerry Mathers of "Leave It to Beaver" fame in the cast lineup. The foursome previously spent several years to tour around the world dressing up in Austrian costumes and singing "The Lonely Goatherd", "Do-Re-Me" also "Favorite Things."

News
>
Celebrity Gossip
August 30, 2006 04:44:01 GMT
and A.J. DiScala, both are longtime pals, sports fans, and most of all they are starting a basketball team. The twosome alongside their other celebrity pals announced Tuesday August 29th the formation of "The Hollywood Fame," a new team that will join the expanding American Basketball Association.

"The Hollywood Fame" will launch its inaugural season November later this year with home games to be played at the Los Angeles Sports Arena. Player tryouts were also held on Tuesday, with an additional September date planned to fill out the remaining spots on the squad as well as those for official "Hollywood Fame" cheerleading positions.

News
>
Music News
August 30, 2006 04:07:07 GMT
Mark Hoppus and , both are former co-founders, have officially announced their newly formed band on Tuesday August 29th.

+44, named after the international dialing code of Great Britain, will then have their debut album "" released via Interscope Records on November 14th later this year.

News
>
Movie News
August 30, 2006 03:31:37 GMT
One more acting stint is on the way for to undertake. The British actress has signed up a deal to have a leading role in "", a big screen project which will be the English-language directorial debut of French filmmaker Erick Zonka.

Inspired by John Cassavetes' 1980 film entitled "Gloria", pic is intended to be a tension-filled road movie that centers on a woman who gets involved in big trouble as she tries to extort money using a young boy as a bait. Production is expected to begin by late October this year using locations around Los Angeles and Mexico with Zonka also penning the script.

News
>
Music News
August 30, 2006 03:20:30 GMT
Not only is beautiful and sexy, but she also is a good singer which is apparent through the success of her single "Deja Vu" in reaching the top position in UK singles chart.

The single, which Beyonce recorded with boyfriend , knocks down 's "Hips Don't Lie" off the top of the UK singles chart to second position after three weeks at No. 1. Elsewhere, has his first single in three years, "Sexyback", debuts at No. 13.

News
>
Music News
August 30, 2006 02:55:00 GMT
Summer break is over and now it's time for everyone to get back to their work days.

Following their summer vacations, is returning to the studio next week to record the follow-up to their 2004 hugely successful "," MTV.com reports.

News
>
Celebrity Gossip
August 30, 2006 02:30:17 GMT
This really is hot, and dating.

On the twosome's relationship, People magazine does confirm that Simpson and Mayer "are embarking on a not-so-public affair".