News
>
Movie News
August 28, 2006 09:31:51 GMT
Seems it's indeed hard to overthrow its reign over the sea. "" turns out to extend its rule on the weekend foreign box office for the eighth time. The Disney's seafaring sequel has successfully garnered an estimated $17.8 million from 48 territories to again claim its place on the top spot of the list, altogether collecting $554.7 million internationally to make up the global total of $962.3 million.

Keeps striving, the flick continues strongly with scoring $3.2 million in France, $2.3 million in Germany, $2.2 million in Japan, and $2.1 million in Spain while superbly opening at reportedly $2.6 million in Greece. With this sweet result, expectation thereby is high on the chance of the picture to surpass within a week the global gross of $976.5 million that "Harry Potter and the Sorcerer's Stone" has gained to replace it as the third-biggest worldwide box office hit of all time.

News
>
Movie News
August 28, 2006 08:23:02 GMT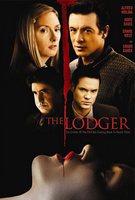 Marking his comeback to film industry, David Ondaatje has given positive sign to write and helm "", a remake of silent flick made by Alfred Hitchcock, Production Weekly has reported.

Slated to start taking the principal photography early next year in Los Angeles, pic is likely to stay close to the original version which was adapted from Marie Adelaide Lowndes' novel of the same title. There's no word yet on either other film crew or production company handling the project.

News
>
Celebrity Gossip
August 28, 2006 07:45:49 GMT
These days undergoing such a hectic schedules. The Oscar nominee actor has just finished his film project "," and now he's been tapped to host the new season of PBS' Independent Lens, which celebrates its fifth anniversary this fall.

The set reportedly begins Oct. 24 with "The World According to Sesame Street," which examines the difficulties in producing international versions of the popular children's TV program. Later installments of the series include "Enron: The Smartest Guys in the Room," "Wild Parrots of Telegraph Hill" and "Billy Strayhorn: Lush Life."

News
>
Movie News
August 28, 2006 07:44:48 GMT
Taking one more horror project under its wing, Universal Pictures has successfully obtained the rights to "" for Scott Stuber and Mary Parent to produce via their Stuber/Parent production company, The Hollywood Reporter has revealed.

While either director or cast still remains a big question, the company has appointed Scott Nimerfro to pen the picture's script. The man previously has written for several small screen features which included "Tales from the Crypt" and "The Outer Limits."

News
>
Celebrity Gossip
August 28, 2006 07:14:01 GMT
Following the success of hit movie "", now has a great idea about it. The young man reportedly is planning to recreate the flick as a Candid Camera-type reality TV series, using real-life brides and grooms.

Kutcher's production company, Katalyst Films, has been looking for a way to crash weddings since before the 2005 comedy smash hit cinemas. And now Kutcher comes up, using his knowledge and ability to invade nuptials.

News
>
Movie News
August 28, 2006 06:58:31 GMT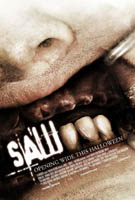 The plan has indeed changed. After previously announced that the first scene of "" will exclusively be shown in conjunction with the theatrical release of "" on September 1, Lionsgate suddenly steers into another direction. Considering the footage to be too intense for exhibition, the company is now looking for an AgeGate/age appropriate online outlet to debut the scene instead.

As this means that there will be no entire-first scene preview of the movie on cinemas, the announcement consequently blows out the possibility of the flick to be the first film feature in Lionsgate's history to have an entire scene previewed prior to its release as well as the hopes of fans who have waited in anticipation for the day to come.

News
>
Celebrity Gossip
August 28, 2006 06:47:50 GMT
Surprise, surprise, has been voted to top the list of celebrities that deserve the 14th Annual Ernie Award, honors the worst derogatory public statements.

Why Cruise? The actor was chosen as the winner of the award event held August 24th, in Sydney, Australia mainly due to a past comment he made about then-pregnant fiancee .

News
>
Celebrity Gossip
August 28, 2006 06:10:03 GMT
No need to questioning for any longer on when will pop superstar have her second baby delivered. The singer's husband let slip that he and his wife are expecting their second baby to arrive on Halloween.

Appeared on a Los Angeles radio, Kiis FM show, Friday August 25th, K-Fed told DJ that his second child with Spears was due "soon" while then suddenly said "October 31".

News
>
Movie News
August 28, 2006 05:41:19 GMT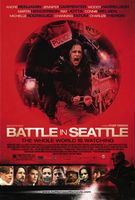 Surely it will be a project can always treasure of. The actress has given her agreement to join the cast of "", a film feature which will be the directorial debut of her fiance, actor , Production Weekly has reported.

Aside from Theron's involvement, there is no further information on either other cast or production plan of the picture yet, but it has been revealed that Townsend is set to also pen the script. Meanwhile, the story will focus on an eclectic group of demonstrators who brings Seattle to a state of near-chaos during the 1999 World Trade Organization meeting in the city.

News
>
Celebrity Gossip
August 28, 2006 04:50:55 GMT
turns his attention from music to designing sneaker. The hip-hop star has teamed up with shoe giant Nike to create a limited edition run of the company's Air Max series shoe.

It is reported that Em will design limited-edition uppers of eight different shoes in the series, from the Air Max '87 to Air Max 360. Sixty-four pairs of shoes will be produced before being numbered and autographed by the rapper and auctioned off over a four-week period at Nike stores and on eBay, beginning Aug. 31.

News
>
Movie News
August 28, 2006 04:21:09 GMT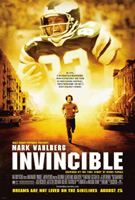 Move out, folks, the "" has come to beat all standing on its way for sure. Really lives up to its title, the Disney's uplifting sports feature has gloriously taken its victory lap on the weekend box-office, scoring $17 million to claim its position on the top spot of the list and so, holding back "" to stay right on its last-week position.

Though unable to accelerate its pace this time, "Ricky Bobby" turns out to still do well in its fourth week on the chart as it managed to add another $8 million to its pocket, altogether making an income of $127.8 million for Columbia Pictures. Lining up behind is the engaging road-trip comedy of "" which satisfyingly garnered $7.5 million to then climb four steps to number three this week.

News
>
Celebrity Gossip
August 28, 2006 03:28:17 GMT
Model-turned-actress has reportedly checked out of The Meadows rehabilitation facility in Wickenburg, Ariz. A representative for the beauty confirmed the report concerning her out of treatment facility exclusively to People.

As of Valletta herself, she has trough publicist, Ame Van Iden, released a statement to People saying "As was correctly reported earlier this week, my stay at The Meadows had nothing to do with substance abuse or addiction; I am pleased to say I have seven years' sobriety. But I continue every day to heal and grow as a person."

News
>
Celebrity Gossip
August 28, 2006 02:48:53 GMT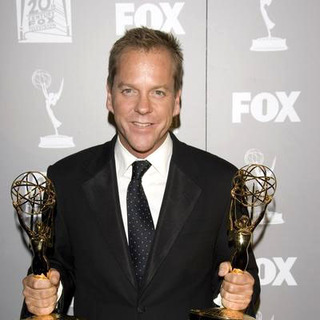 Numbers of Hollywood famous figures celebrated the 58th annual Primetime Emmy Awards held Sunday August 27th. Among the many attendances, there were some lucky winners.

Here the partial list of the winners presented by the Academy of Television Arts & Sciences: won Supporting Actress, Comedy Series for "Will & Grace," nabbed the Actor, Comedy Series category for "Monk," chosen as Actor, Miniseries or Movie for "Thief," and Alan Alda who brought home the Supporting Actor, Drama Series award for NBC's "The West Wing".