News
>
Celebrity Gossip
August 11, 2006 09:38:51 GMT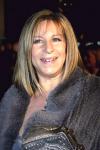 Her beautiful voice has earned her much money, and now wants to make good with it. The veteran singer has committed to donate $1 million from her fall concert tour to former U.S. President Bill Clinton's Climate Change Initiative.
News
>
Movie News
August 11, 2006 09:13:41 GMT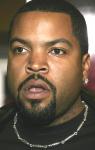 Seemingly progressing smoothly, Revolution Studios' "" has just begun the production in Vancouver, Canada. The entire main cast, like and , delightfully return on board with an addition of who has been billed to play an eccentric contractor in the film.
News
>
Celebrity Gossip
August 11, 2006 09:00:46 GMT
Rumor has it that is expecting her first child with fiance David Benioff. The actress, however, reportedly trying to hide the fact that she indeed is pregnant.
News
>
Movie News
August 11, 2006 08:35:23 GMT
Another superhero flick is on the making. The Marvel Studios Overview Presentation has recently hired Zak Penn to pen the script for "", a live-action feature of the superhero team originally created by Stan Lee, Jack Kirby, and Dick Ayers as an answer to DC Comics' Justice League of America.
News
>
Movie News
August 11, 2006 07:35:15 GMT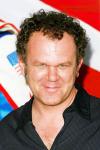 Roles keep coming heavily to . Fresh from "" while already being included in "", the actor delightfully has been billed to star in Columbia Pictures' new project of "Walk Hard" following the company's success in obtaining the film's rights, so Variety has reported.
News
>
Movie News
August 11, 2006 06:54:38 GMT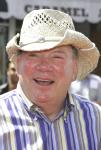 This surely could be such a good news for those who want to make their way in entertainment industry. has announced on Thursday, August 10 that he is coming up with an online contest to look for the most talented sci-fi personality in the States. What's more, the competition delightfully does not focus on finding a star only as it also invites aspiring directors, filmmakers, and film critics to join in, an approach that is rarely found in any other talent contests for sure.
News
>
Music News
August 11, 2006 06:53:29 GMT
, the Little Rock, Arkansas-based quintet, is back. The music group announced Thursday August 10th that they are going to kick off another world tour, with tickets for the North American go on sale August 19.
News
>
Celebrity Gossip
August 11, 2006 06:32:23 GMT
Everything becoming obvious now as is divorcing her rocker husband . The actress filed for divorce Thursday August 10th in Los Angeles Superior Court state, ending their amicable break up.
News
>
Music News
August 11, 2006 05:48:13 GMT
Her debut album, "", has been scheduled to touch the market on August 15th later this year, but has become a new phenomenon in the scene. And judging from her recent local performance at the Rocky Run YMCA in Media, no one would doubt that she really is the next Hollywood music star.
News
>
Celebrity Gossip
August 11, 2006 03:31:37 GMT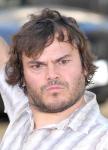 MTV announced Thursday August 10th that they will have to host its annual MTV Video Music Awards. MTV president Christina Norman called Black the "perfect mix of comedy, rock, irreverence and star power." That may become one reason why they choose him.
News
>
Music News
August 11, 2006 02:32:46 GMT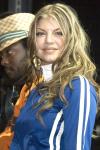 hit hard the music industry with her solo career. The ' frontwoman is done working on her solo album, "", and has just announced plan to have the set for a September 19th release date. The album's first single, "London Bridge," in the meantime also climbs to the top of the Billboard charts, such achievement that becomes an obvious evidence of Fergie's real singing talent.