News
>
Movie News
August 07, 2006 09:59:04 GMT
Another horror-thriller movie is about to be shaped by the hands of master of the genre, George A. Romero. According to The Hollywood Reporter, the famed filmmaker has already signed in to both direct and pen "Solitary Isle" for Hyde Park Entertainment and Kadokawa Pictures.

Likely to be distributed under 20th Century Fox's banner with Hyde Park taking its first-look deal, the project turns out to become the first project in a 50-50 joint venture between Hyde Park and Kadokawa in which they will co-finance a number of horror-thriller films in the under-$25 million range.

News
>
Movie News
August 07, 2006 09:33:00 GMT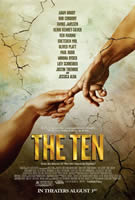 While , , , and have all signed on to star in the comedy "", the likes of , , , , , Ron Silver and have just joined the City Lights Pictures' film project.

"The Ten", the satire that spoofs the Bible's Ten Commandments, is being directed by David Wain from a screenplay by Wain and .

News
>
Movie News
August 07, 2006 09:29:34 GMT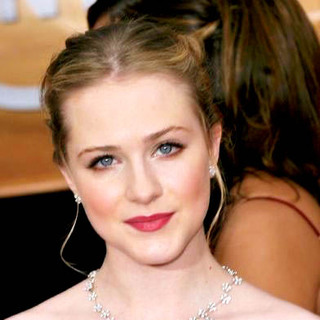 Looking for younger actress after including in its cast list, "In Bloom" finally has found the proper one in , so The Hollywood Reporter has revealed.

Known for her glowing performance in Catherine Hardwicke's 2003 flick of "", Wood is billed to play a younger version of Thurman's character. The story itself follows a woman who is unable to recover from the awful shooting incident she experienced during her teens. As her grip on reality begins to break, she then faces a shocking truth in her life.

News
>
Movie News
August 07, 2006 09:03:14 GMT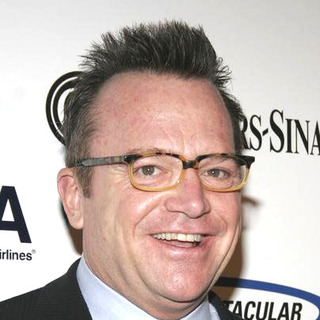 Making a promising line-up of cast list, Tom Arnold, Ben Savage, , Johnny Lewis, Justin Mentell, and Aaron Ashmore have been elected as the stars of "", a new project of Anchange Productions and Capital Arts Entertainment.

Revolves around four college freshman on their last night of Thanksgiving break, the picture is directed by Brad Leong based on the screenplay he penned alongside Tony Vallone. Daniel Engelhardt is set to produce with Steven Gersh, Mike Elliott, Rob Kerchner and Joe Genier executive producing.

News
>
Movie News
August 07, 2006 08:30:35 GMT
What's new from Hollywood's film industry? It's report on Universal Pictures acquiring the rights to turn "Nightmare Academy", the first installment of a trilogy of fantasy novels written by Dean Lorey, into big screen feature.

Meanwhile, Stephen Sommers and Bob Ducsay both will produce with Lorey wrote the script as well.

News
>
Movie News
August 07, 2006 08:15:24 GMT
Gaining momentum following last year's reality TV show of "Rock Star: INXS", a biopic about the late frontman Michael Hutchence is being prepared to be brought up to the big screen. Entitled "", the picture will be entrusted in the hands of music video director Nick Egan to helm with Chester Hastings and Dean McCreary to pen the scripts.

Derives from a posthumous duet that paired Hutchence with of , the project actually has been in development for some time, but turned out to be a complicated yearlong affair when it reportedly faced a rage from the singer's father, Kelland Hutchence.

News
>
Movie News
August 07, 2006 08:09:41 GMT
American actor whose most recent success is playing "Shaggy" in the films "", (2002) and "" (2004), has been cast in "", an upcoming drama being directed by Abe Levy.

Written by Levy and Silver Tree, the story of the flick follows a thirty-something couple, desperate to have a baby against all odds, engage a young woman to bear their child. When the man's boss falls in love with the surrogate and decides to become a father himself, chaos ensues, thrusting the couple's marriage to the brink of ruin.

News
>
Movie News
August 07, 2006 07:51:07 GMT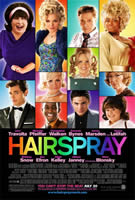 The cast for the upcoming musical comedy "" is completed with New Line Cinema signing to play Wilbur Turnblad, the father of lead character Tracy Turnblad, played by newcomer .

Broadbent joins the star-studded cast including , , , , and .

News
>
Celebrity Gossip
August 07, 2006 07:02:43 GMT
There's something bigger than "Confessions" tour that is awaiting the pop superstar . It's renewing her marriage vows to husband Guy Ritchie.

Both Madonna and Ritchie are said about to renew their marriage vows in a romantic ceremony at their country home in Wiltshire, England, shortly after Madonna finishes her Confessions world tour this autumn.

News
>
Movie News
August 07, 2006 06:53:34 GMT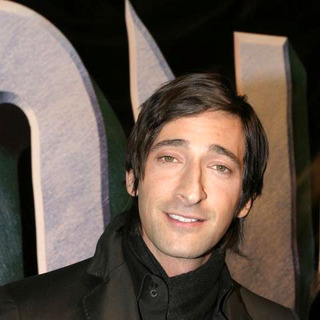 Less than two weeks after the unveiling of his new starring vehicle, "", has quickly made a follow-up about the ones to play his two brothers in the project. The funnyman has recently revealed to Australian newspaper, The Herald Sun, that they surprisingly are and the film's co-writer, , thereby making the main cast fixed for sure.

For Brody, this picture will mark his first collaboration with Wilson while the second for Schwartzman as the two previously appeared together in "Rushmore" (1998). The movie itself is planned to be shot in India under the direction of Wes Anderson, a longtime friend of Wilson.

News
>
Movie News
August 07, 2006 04:34:37 GMT
really takes full speed in driving his vehicle this time. Feeding off favorable review for delivering good laughs, his latest flick of "" satisfyingly scored an estimated opening weekend gross of $47 million to race to the top spot on box-office for sure. The amount turns out to be far beyond what its major challenger, "", has collected as the animation feature merely managed to garner $16 million to secure the second place in the list.

Right behind this Paramount's wise-cracking animal 'toon, "" still did well with $11 million followed by last-week's champion, "", which had to go down to the fourth position after only adding another $9.7 million during the weekend. Lionsgate's horror movie "" came next after gaining $8.8 million, lapping "" whose sixth-place feedbag was filled with $6.05 million.

News
>
Music News
August 07, 2006 04:29:14 GMT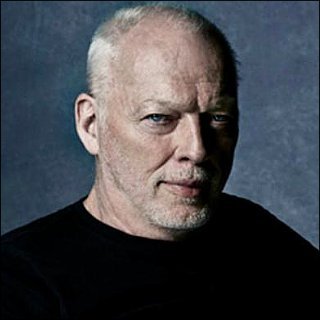 Due to a problem with the stage, which was found to be unsafe for use, the two concerts of in Venice, Italy had to be postponed.

Gilmour, the legendary guitarist, was scheduled to perform in St. Mark's Square Friday and Saturday August 4th and 5th. However, the gigs were cancelled soon as a stage problem was discovered before a sound check on Friday night.

News
>
Music News
August 07, 2006 03:53:08 GMT
British young musician and singer reveals her heart break on an upcoming single, which title "It's Only Pain", obviously reveals what she's feeling inside.

The singer dated ' frontman, Luke Pritchard, for four years. The pair is also said to have discussed marriage. It's sad to say, however, that they unfortunately have to split.

News
>
Celebrity Gossip
August 07, 2006 03:12:50 GMT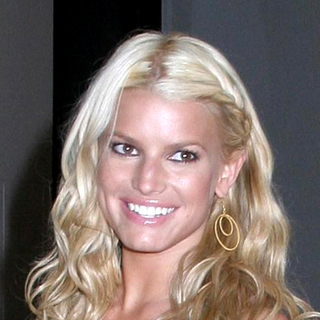 Singer-actress comes with bra idea. The sexy beauty first finds it hard "to find bras that she likes so she's decided to make her own." A friend of the star said.

As of Jess, she once confessed how much she loves her breasts. She says "I have amazing boobs. They're just perfect. At school, my boobs were bigger than all my friends and I was afraid to show them. Now, I feel they make my outfits look better. They're like an accessory."