News
>
Celebrity Gossip
May 29, 2006 06:40:44 GMT
The self-acclaimed King of Pop made his first ever public appearance since being acquitted of sex-abuse charges last year Sunday May 28th, 2006 in Tokyo. Slated to accept MTV Japan's "Legend Award", the star was greeted by about 100 fans as he arrived in a black van.

Besides receiving the award, during the same event Jacko also paid a visit to a Tokyo orphanage, during which he told a group of 140 excited children "I love you" in Japanese.

News
>
Movie News
May 29, 2006 05:12:25 GMT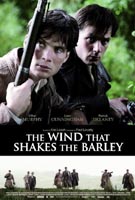 The Cannes festival held on Sunday May 28th 2006 saw the winning of Ken Loach's "" because of which the British director nabbed the "Palme d'Or".

"We live in extraordinary times and that has made people political in a way they maybe weren't in the previous four, five, six years", Loach told reporters soon after receiving the award.

News
>
Celebrity Gossip
May 29, 2006 04:48:51 GMT
At least one more award that country music superstar adds to his pocket as he was given an honorary doctorate of humane letters by his alma mater, Texas State University, in a private ceremony Friday May 26th, 2006.

"Dr. Strait? I like the sound of that," Strait said that day. "I am so proud to be a graduate of Texas State University and appreciate so much that you did this for me."

News
>
Celebrity Gossip
May 29, 2006 04:16:27 GMT
The long awaiting finally is paid off. The day has come when and welcomed their first daughter ever.

"The night of May 27, 2006 in Namibia, Africa, Angelina Jolie and Brad Pitt welcomed their daughter Shiloh Nouvel Jolie-Pitt," spokeswoman Cindy Guagenti said in a statement while emphasizing, "No further information is being given".

News
>
Movie News
May 29, 2006 03:55:51 GMT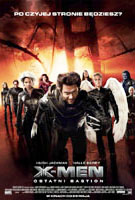 "" hit hard the movie industry. The total ticket sales of the action drama fantasy flick which reaches $107 million in its first weekend of release consequently leads the movie to become the biggest Memorial Day Weekend of all time while at the same time ranked as the fourth-highest.

Meanwhile, hold the record as the No. 1 highest movie is still the 2002 film "" with $115 million, ahead of "" as the 2nd best with $108.4M, and "" which taking in $108M to be the 3rd.

News
>
Movie News
May 29, 2006 03:15:14 GMT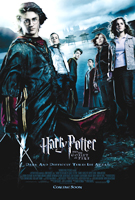 Following the success of the highly anticipated "", the next and final Harry Potter book is "likely" to be released in 2007. That's according to Bloomsbury publishing director Liz Calder.

Calder allegedly said at the British Council's Creative Future conference in India this week "One more 'Harry Potter' only but she (Rowling) said from the beginning that she would write seven. So she would not write another one after this. But Rowling would write other books for us".