News
>
Movie News
March 25, 2006 06:30:16 GMT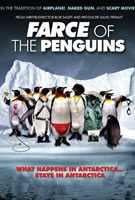 Let's hope "", the forthcoming spoof of the Oscar-winning documentary "", will score the same success in movie industry. One thing for sure the comedy adventure, which veteran actor has agreed to narrate, is loaded with an all-star supporting voice cast.

The film director also is set to supply the voice of several characters in the flick aimed for a late-summer theatrical release. "Farce of the Penguins" is said as the story of "one penguin's search for love while on a 70-mile (112-km) trek with his libidinous buddies on their way to a hedonistic mating ritual."

News
>
Music News
March 25, 2006 06:13:13 GMT
Rapper-producer-songwriter will be one among the performers at this year's Stockholm Jazz Festival.

The 27-year-old star is slated to take the stage July 20 at the outdoor festival, one of the biggest annual music events in Sweden.

News
>
Movie News
March 25, 2006 05:53:02 GMT
When it comes to "", is just the perfect choice to play the role. Thus the actor has been set to play the main role in the forthcoming drama which Paul Schrader wrote and will direct in the U.K.

There in the movie Harrelson will play an escort of society ladies in D.C. Schrader said the character is his vision of what his "American Gigolo" protagonist would have become when he hit 50.

News
>
Movie News
March 25, 2006 05:03:31 GMT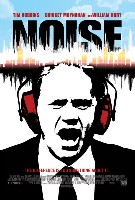 has been set to team up with to make "". Not in the real meaning, but the twosome is about to star in the upcoming Henry Bean's direction which more or less concerns noise just like the title of the film.

Of comedy genre, "Noise" centers on a man who is being driven crazy by the noise in New York City. When the accumulated noise of New York City begins to grate on his nerves until he can't stand it anymore, urbanite David Owen (Robbins) doesn't move out to Connecticut - instead he renames himself "The Rectifier" and becomes a vigilante, making war on car alarms that go off in the middle of the night.

News
>
Music News
March 25, 2006 04:33:51 GMT
Has recorded for Columbia since 1999, pop singer at last shifts to Epic. Simpson's move from Columbia to Epic is assumed to mirror that of new Epic president Charlie Walk, who formerly was executive VP of creative marketing and promotion for Columbia Records Group.

"I love all my friends and supporters at Columbia. I will miss them as I start this new relationship," Simpson tells Billboard. "Charlie Walk was my first hero at Columbia. He believed in me before I really even got to meet the rest of the company. I couldn't think of anyone I would trust more than Charlie to present my new music to the world. Epic is in a new place with a new leader. It just seems the right place for me as I begin my new journey."

News
>
Celebrity Gossip
March 25, 2006 04:12:37 GMT
"Mariah is asked to do commercials every day but when she heard that , and had all done the Intel adverts, she agreed," a source said.

And so the pop diva will be the new face of Intel, following the footsteps of fellow celebrities to continue the "Entertainment in your Lap" advertisement theme.

News
>
Movie News
March 25, 2006 03:46:43 GMT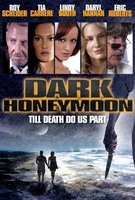 "". It sounds frightening. Though, many actors are on their way to what probably be their worst nightmare. They among others are , Roy Scheider, and .

They are all set to star in the David O'Malley's direction which is scheduled to begin shooting in May. The story follows a man who marries a seductive woman after a brief and passionate relationship. During their honeymoon on the Oregon coast, he uncovers the terrible truth about her as those around them begin to die mysterious and violent deaths.

News
>
Music News
March 25, 2006 03:20:50 GMT
It's about white trash and money. That's the upcoming album will release on April 11 this year deals with. Titled "White Trash With Money," the album which was co-produced by Lari White, is Keith's first album for his own Show Dog Nashville imprint.

The first single from the set, "Get Drunk and Be Somebody" is No. 8 this week on Billboard's Hot Country Songs chart. For the album, Keith also involves Argentine string arranger George DelBarrio whose work can be heard on the planned second single, "A Little Too Late," and two other songs.

News
>
Celebrity Gossip
March 25, 2006 03:03:09 GMT
Emmy winning actress goes double. She reportedly is in talks with Buena Vista Television to front her own daytime talk show next year. The show would be along the lines of the ABC's "The View" with several hosts in addition to Heaton, so sources said.

In addition to that, Heaton also is set to star in an as-yet-untitled ABC sitcom next year, playing a widowed mom who gets active in the local PTA. The show is expected to be on the schedule when the network announces its fall slate in May.

News
>
Celebrity Gossip
March 25, 2006 02:30:29 GMT
Only months after split from wife , "One Tree Hill" star reportedly has been dating his another co-star.

Talk is heating up about the star dating Kenzie Dalton an extra who has just turned 18 years old and plays a cheerleader on the teen drama.

News
>
Movie News
March 25, 2006 02:01:12 GMT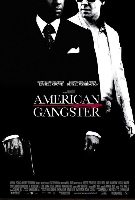 , , Ridley Scott, Brian Grazer, and Steve Zaillian are all considered for the upcoming "". Each of those mentioned, in fact, has their own part in the drama action flick.

As of Steve Zaillian, he's been hired by Universal Pictures to rewrite the script which is about to be directed by Ridley Scott with Brian Grazer on board producing. Meanwhile, Russell Crowe and Denzel Washington are both slated to star in.