News
>
Movie News
March 15, 2006 09:36:10 GMT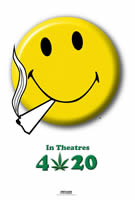 Moviegoers will in the near future get treated with the "" of some notable actors who have agreed to star in the forthcoming comedy. Included as the cast among others are , , , and .

Gregg Araki is the one slated to direct the movie from a script by first-timer Dylan Haggerty. "Smiley Face" tells the story of Jane who by accident eats her psycho roommate's pot cupcakes. She spends the rest of the day desperately trying to replace the cupcakes, pay the gas bill, get to her audition and accompany her friend to the dentist.

News
>
Movie News
March 15, 2006 09:14:26 GMT
Grammy-winning rapper dives into motion picture. He reportedly is preparing himself to executive produce as well as star in an innovative feature film inspired by his music.

The as yet titled film project is of New Line Cinema's. Involves about six writers and 10-12 directors to craft the short stories, the movie is said to feature new and old music from West.

News
>
Movie News
March 15, 2006 07:43:31 GMT
Promising "" will be bigger and better than its predecessors, "Bourne Supremacy" and "", in every way, Hollywood movie-maker Paul Greengrass has signed up to direct the action adventure drama.

"We've got a script and we're underway. It's a new story, completely different from the novel." Greengrass said. "It's going to have all the excitement you'd expect from a Bourne film and all the intensity you'd expect from a Bourne story. I can't wait - it's just going to be f**king fantastic. It's going to rock. That's honestly what it's going to do."

News
>
Celebrity Gossip
March 15, 2006 07:11:24 GMT
When it comes to , everything seems just perfect. The great singer has had more than enough singing experience and moreover she has also collected so many accolades in her pocket.

Having them all as her asset, Turner is the ideal choice to record the title song for new James Bond movie "."

News
>
Celebrity Gossip
March 15, 2006 06:36:44 GMT
The sex video incident has consequences. Tuesday March 14th, 2006 filed a federal lawsuit in Los Angeles against World Wide Red Light District, the California company responsible for distributing a sex video featuring himself, and four women.

In his lawsuit the former singer alleges that two tapes, described as a "video diary" of his 1999 concert tour, were stolen from a safe at his house. More on the suit Stapp claims that Red Light District has violated his trademark and privacy rights, causing him embarrassment, pain, suffering and emotional distress.

News
>
Movie News
March 15, 2006 06:09:16 GMT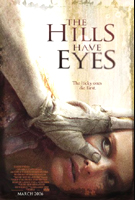 While comedy romance "" tops the US box office, the UK box office is dominated by "", the remake of Wes Craven's 1997 horror classic. Debuted as the weekend's favorite, the drama thriller movie takes in 1.1 million pounds in ticket sales.

Last week's champ "", in the meantime, slips one place to No. 2, just one place ahead of drama thriller "" which also falls one to No. 3. This week's 4th best movie is Disney animation "", whereas "" secures the 5th place.

News
>
Celebrity Gossip
March 15, 2006 04:50:52 GMT
"Los Angeles -- Actor accidentally died in a freak paragliding accident yesterday in Torey Pines, Southern California." A press release put on March 14th on i-Newswire, a free online press release distribution service, read.

Shocking of course to hear such news. In fact, the Tuesday's press release was later on proven untrue, judging from its glaring errors of the spelling, mathematical and factual kind.

News
>
Celebrity Gossip
March 15, 2006 04:17:34 GMT
is suing the Sherwood Country Club in Thousand Oaks for $1 million, claiming they have used his name to boost business and failed to pay back money he said he was owed when he ended his membership.

Filed the lawsuit at Los Angeles Superior Court, the actor claimed the country club had used his "worldwide celebrity" to enhance its reputation and thus seeking more than $500,000 for breach of contract and more than $500,000 for "unjust enrichment".

News
>
Celebrity Gossip
March 15, 2006 03:46:03 GMT
Fame is risky. That makes sense. Just see what happens to the world's celebrities. One day they are reported so and on the other day they get caught in another gossip.

is one real example. Yesterday she was reported to split from boyfriend . And just know the actress released a statement, untrue the rumors while at the same time insisting she and beau are still together.

News
>
Movie News
March 15, 2006 03:04:10 GMT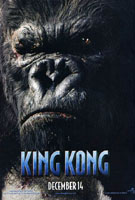 Not only is "" big in its size, but also in its quality. Approvingly, the action adventure flick has at Empire Magazine's film awards held Monday March 13th, 2006, been named Best Film of 2005, beating the Oscar winner "" which also is nominated for the same category.

Despite such fact, the racial drama mystery movie brings home at least one award for the category of Best Actress which goes to . In pair to her, is named Best Actor thanks to his portrayal in the adventure fantasy "".

News
>
Celebrity Gossip
March 15, 2006 02:37:24 GMT
Actor-musician has eloped with girlfriend Tanya Haden. Report on that matter is brought to the surface by People magazine on Tuesday March 14th, 2006.

Details on when exactly the couple tied the knot remained undisclosed, while Black's publicist, Matt Labov also denied to give comment. Meanwhile, the bride's father, jazz bassist Charlie Haden, told People "They love each other very much. We're thrilled".

News
>
Celebrity Gossip
March 15, 2006 02:15:10 GMT
"Desperate Housewives" star is engaged to pop crooner . That's a hot news. The singer popped the question to the actress over the weekend in Bahamas, Sheridan publicist Nanci Ryder confirmed.

Sheridan and Bolton rekindled their romance last year after Sheridan called off her engagement to actor Niklas Soderblom in October. They previously dated for several years in the 1990s. Hinted on their serious relationship, Bolton previously said "Nicollette and I are very serious about each other," while adding "I am very committed. It is a very special time in my life. I have a good feeling about the future."