News
>
Movie News
February 24, 2006 09:39:45 GMT
Movie star has had her "" project in hand. The actress reportedly has signed on to star in the upcoming Lee Tamahori's sci-fi thriller which also stars and .

Based on Philip K. Dick's short story "The Golden Man", the film is written by Gary Goldman. The story follows a man (Cage) who can see into the future and change it any way that he wants. Pursued by the FBI, which is seeking to use his abilities to prevent a global terrorist attack, he ultimately is faced with the choice of saving himself or the world.

News
>
Movie News
February 24, 2006 09:20:05 GMT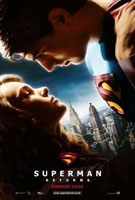 Intended to repeat the success of the two previous films, Warner Bros. Pictures has had the great idea in mind. The studio is planning to release the next installments to "" and "" and is working on the deal with several related persons who might be tapped to work on the two big projects.

While deal with Christopher Nolan and Bryan Singer has yet reached, WB has hired Jonathan Nolan to write the screenplay for the untitled "Batman" project. The studio, moreover, has options on and to star in. While there hasn't further confirmation on the report you better keep it here.

News
>
Celebrity Gossip
February 24, 2006 08:41:55 GMT
"The OC" star has topped a new poll on the Most Eligible Women in the United Kingdom. While the actress is right on the top, fellow star is at 2, followed behind at No. 3 by .

The survey conducted by FHM magazine involved of over 3,000 readers who rated stars on sex appeal, talent, star quality and cash. And their choice next goes to who is voted the 4th and Zara Phillips at 5th.

News
>
Music News
February 24, 2006 08:09:34 GMT
Good news come from who has just announced to have a summer tour latter this year. Set to include two short legs, the first stop of the tour will be on June 2 at the Hi-Fi Buys Amphitheater in Atlanta and wraps up a week later at the Riverbend Amphitheater in Cincinnati.

The second stop would be on August 1 at the Tweeter Center in Camden, NJ, and wraps up with August 10 and 12 shows at Boston's Tweeter Center. Buffett, furthermore, also adding a five-date spring tour to his schedule, beginning April 18 at the Cricket Pavilion in Phoenix and ends April 28 at the Smirnoff Music Center in Dallas.

News
>
Music News
February 24, 2006 07:49:31 GMT
The shift in Billboard Hot 100 doesn't shake from her throne. The pop star holds tight her crown, maintaining her position on top of the chart with her single "Check On It". This is the fifth straight week that she's the single chart winner.

Following her at the 2nd position is 's "You're Beautiful", and remain at No. 3 is 's "Grillz". 's "Temperature", in the meantime, climbs four places from No. 8 to No. 4. Following close behind at No. 5 is 's "Be Without You" which downs one from last week position.

News
>
Celebrity Gossip
February 24, 2006 07:31:25 GMT
There won't be birthday cake nor lavish party. There will only be donation. Yes, that's what is planning to do in her 74th birthday Monday Feb 27th, 2006.

Apparently Taylor wants a very special and distinct birthday. And thus the actress will commemorate her birthday by donating a mobile medical unit to the New Orleans AIDS Task Force. That's according to her publicist, Dick Guttman.

News
>
Celebrity Gossip
February 24, 2006 07:16:52 GMT
The wedding rumors just keep on coming for the top-secret couple and . Earlier report mentioned that the couple already sent out invitations for their wedding which reportedly will be held next month.

Concerning the rumor, sources tell American magazine Us Weekly the couple will tie the knot in Australia in early March. "Nicole is an Australian girl at heart. It's no surprise that she would want to get married here." So the source said.

News
>
Celebrity Gossip
February 24, 2006 04:25:37 GMT
Young quartet is the new sensation of music industry as they nab three NME awards at the annual NME awards held Thursday Feb 23rd, 2006. They among others win the categories of Best Track for their single "I Bet You Look Good on the Dancefloor," while also is named Best New Band and Best British Band, only to become the first group at the NME awards to do so.

Meanwhile, the leading nominee who is up for six categories only win one award mainly for Best Album category for "Employment." Scottish rockers , in addition, secures the Best Live Band award, while wins Best Video category for "The Importance of Being Idle." Best International Band award goes to , and Best Solo Artist award is given to .

News
>
Music News
February 24, 2006 03:54:30 GMT
Jammy Awards, which honor improvisational music across all genres, will have its 6th annual celebration April 20th later this year at New York's Theater at Madison Square Garden. Some artists being nominated for the prestigious awards are , moe., Benevento-Russo Duo, John Medeski, Mike Gordon and the North Mississippi Allstars.

As of My Morning Jacket, the music group is up for Studio Album Of The Year for "Z", Song Of The Year for "Off the Record" and Live Performance Of The Year for a November 11, 2005 show in San Francisco. moe. also is one among the leading nominees which scores nominations for Archival Release Of The Year ("Warts and All, Vol. 4"), Show Of The Year (February 10, 2005, in New York) and Tour Of The Year.

News
>
Celebrity Gossip
February 24, 2006 03:30:14 GMT
Reports circulating on the street mention that English actor has attacked a photographer. The incident happened Tuesday morning Feb 21st, 2006 on the streets of New York City while the star was walking down Central Park South.

Former Daily News spokesman Ken Frydman, who witnessed the incident, revealed "Hugh Grant had his head down, looking at his cell phone, when this young guy started flashing his camera." Grant immediately responded by taking photographs of him with his camera phone, saying, "How do you like it, mate?" before calling the photographer a "p**sy" and slapped the manila folder he was carrying across his head.

News
>
Celebrity Gossip
February 24, 2006 03:00:13 GMT
Teen actress is dating another man. This time the beauty is reported to embark on a romance with Olympic gold medalist .

The couple reportedly shared an intimate night together at New York club Bungalow 8 on Tuesday.