News
>
Movie News
February 13, 2006 08:03:33 GMT
"" adding more awards to its pocket as the film won for Production Design on a contemporary film at the 10th annual Art Directors Guild Awards (DGA) held Saturday Feb 11, 2006 in Beverly Hills, Calif. The prize was given to the film's production designer David J. Bomba.

At the same event, "" also picked the same award mainly for period or fantasy film, which was given to production designer John Myhre. Meanwhile, production designer John Mansbridge was honored for lifetime achievement.

News
>
Celebrity Gossip
February 13, 2006 07:33:29 GMT
Age is nothing but a brand new start for a new career. Maybe having such motto, the mother of , Linda Moss, reportedly is considering the chance to become a model.

The 56-year-old woman has received number of offers from agencies who believe that she could be a huge success. Despite such fact, she said "Personally I think I'm a bit too old, but it's very flattering. I can't say much more now, but there have been several offers."

News
>
Celebrity Gossip
February 13, 2006 07:16:33 GMT
Aussie famous pop singer has been spotted trying on a wedding dress in Melbourne last weekend with the companion of boyfriend .

About the fact, a source said "Kylie looked deliriously happy and so did Olivier. It's clear to everyone that they've discussed marriage - especially if she's trying on wedding dresses."

News
>
Celebrity Gossip
February 13, 2006 06:49:43 GMT
Rocker has on Sunday Feb 12th, 2006 paid a visit to the Berlin International Film Festival just to raise interest for his directorial debut "."

Budgeted at about $4.2 million, Manson described the film as a "gothic psychological horror film. ... I want to make a psychological horror film that is unlike the kind we see today. I am more interested in making the kind of traditional horror that inspired what we see today."

News
>
Music News
February 13, 2006 06:28:19 GMT
The aging but still agile rockers is scheduled to rock Rio de Janeiro's famed Copacabana Beach next Saturday Feb 18. Their performance there is said to be the biggest pop concert the world has ever seen.

Organizers are expecting more than 1 million people to attend the free concert. "It will be historic - in the sense that they are in their 60s and they can still pull in a million people. I don't know how they do it," Paul Lester, deputy editor of Uncut music magazine, told Reuters.

News
>
Music News
February 13, 2006 06:05:20 GMT
As obvious as everyone can guess from the title, "Precious Memories," indeed is meaningful for country crooner . The new album of the singer actually is consisting of gospel tunes he originally recorded as a Christmas present to his mother, which he's now intended to turn into an album.

"Precious Memories" is a collection of 15 vintage hymns recorded in an intimate, acoustic setting that the star grew up singing in church in his native Georgia. More on the album, Nelson also is involving wife Denise, and daughters Mattie and Ali to contribute to "'Tis So Sweet to Trust in Jesus."

News
>
Movie News
February 13, 2006 04:53:12 GMT
In a weekend with four new wide releases, "" comes in the front line, leading the box office with an estimated $21.7 million from 3,477 theaters. New Line horror-thriller "" opens at 2nd place with $20.1 million.

Meanwhile, Universal's big screen adaptation of "" scores $15.3 million, seizing the 3rd position from "" which slips one to No. 4 garnering $13.8 million. Last week's champ "" falls to the 5th spot in its second weekend, scores another $10 million for a total of $34.8 million. "" in the meantime has collected another $6.8 million during its third weekend to be at No. 6.

News
>
Celebrity Gossip
February 13, 2006 04:28:07 GMT
Wednesday Feb 8th, 2006 is a happy day for as she's given birth to a baby boy.

Named Mason Walter Wilkerson, the newly born is the first child of Hart and her rocker husband of two years, Mark Wilkerson.

News
>
Music News
February 13, 2006 03:56:50 GMT
To support the success of his newest album "Mr A-Z", is adding four more dates to his UK tour. Having his tour spans across the UK and Ireland between February 10 and March 7, the singer has had additional dates in May later this year.

Get the full tour dates at Mraz's official site. In related news it is reported that Mraz also will have his new single titled "Geek In The Pink" released at the end of his current UK tour on March 6.

News
>
Celebrity Gossip
February 13, 2006 03:36:22 GMT
Weeks after slamming of for working for Coca-Cola advertisement, has reportedly signed a £1,000,000 advertising deal with AT&T for the rights to use one of their songs.

The band apparently agreed to let the telecom company use their track "All Around The World" in their television adverts. No words on when the ads will be published.

News
>
Celebrity Gossip
February 13, 2006 03:17:49 GMT
, the former lead singer of , tied the knot with his fiancee Jaclyn Nesheiwat Friday night, Feb 8th, 2006 at the Vizcaya Museum and Gardens, an estate on the waterfront of Biscayne Bay.

Served as the best man was Stapp's 7-year-old son, Jagger. This is the first marriage for Nesheiwat, a former Miss New York, and the second for Stapp, who previously married to Hillaree Burns and divorced her in 1999 after a 16-month marriage.

News
>
Celebrity Gossip
February 13, 2006 03:04:20 GMT
On sale, "BioWillie." It is a brand new product, clean-burning fuel made from soybeans, unveiled by country crooner . The item already went on sale Wednesday Feb 8th, 2006 at an alternative fuel station in San Diego where the singer filled his tour bus from a pump emblazoned with a picture of himself strumming a guitar.

Speaking about his product, Nelson said "It is the future. Through biodiesel, we can reduce dependency on foreign oil and adopt an energy source that's clean renewable and helps family farmers find new uses for their products." As of the product "BioWillie" actually is a blend of 80 percent petroleum diesel and 20 percent biodiesel and is made from soybean oil.

News
>
Celebrity Gossip
February 13, 2006 02:46:18 GMT
The lead singer of music group , Brad Arnold, is recovering at home from injuries resulting from a car accident happened earlier this month. The musician was a passenger in the car driven by his wife, Terika, when the accident occurred on Feb. 1.

Revealing the incident, band mate Todd Harrell said "They were coming back from a casino, hit some kind of water on the road. The car hydroplaned, went down a high embankment, and they hit a tree. I guess if Brad hadn't been wearing his seat belt, he'd probably be dead now."

News
>
Movie News
February 13, 2006 02:14:31 GMT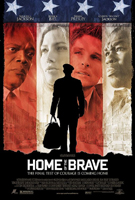 There are more stars at the "" as the likes of , and are joining and Brian Presley in the drama flick directed by Irwin Winkler.

Tells about Iraqi wartime, the film is worked on from a screenplay by Mark Friedman. The story centers on three soldiers who are returning home after a lengthy tour in Iraq and find that re-entering "normal" life after the continued trauma of battle is not an easy task.