News
>
Movie News
February 07, 2006 09:08:23 GMT
Wayne Wang has been hired by New Line Cinema to direct its new film project dubbed "Lowlifes." Meanwhile, Donald De Line and Wendy Japhet are set to produce the flick.

Based on a script written by Patty Sullivan, the drama comedy film follows the story of a woman who raises $250,000 to cover for her husband's embezzlement only to discover at the end that she has a talent for burglary.

News
>
Movie News
February 07, 2006 08:55:37 GMT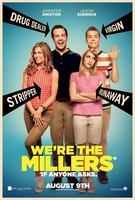 Variety brings the report that will topline New Line Cinema's upcoming film project entitled "."

Considered as a comedy genre the story of the film centers on a man, a pot dealer turning thirty realizes his life is meaningless and wants to get out of the business, but not before one last big score that will finance a new life. Problem is that he needs to assemble a fake family to smuggle 1400 pounds of pot across the Mexican border in a motor home.

News
>
Movie News
February 07, 2006 08:38:24 GMT
Screenwriter Rob Lieber has been hired by Warner Bros. Pictures to write "NeoPets."

Per Variety, the studio and Warners-based producer Dylan Sellers are teaming up with John A. Davis to direct and co-produce the film.

News
>
Movie News
February 07, 2006 08:13:01 GMT
There were reports on the street mention that is likely to join the cast of the highly anticipated Batman sequel. There, in the as yet untitled project, the actor will reportedly star as district attorney Harvey Dent of Gotham City.

Also reported to join the cast is who would probably star as Joker. Meanwhile, and also are reported to make a comeback.

News
>
Celebrity Gossip
February 07, 2006 07:52:42 GMT
Hollywood actress finally breaks her silence, denying recent reports concerning her engagement with boyfriend . Insisting the reports as untrue, she claims thoughts of a wedding are premature.

The actress says, "Believe me, I would shout it from the highest mountain. I married before when I was too young and eloped to Vegas. This time I'd love to have an engagement and a big wedding and do it properly. But we're doing fine, let us go at our own pace."

News
>
Celebrity Gossip
February 07, 2006 07:28:36 GMT
Legendary bluesman becoming so generous when it comes to his lovely dog. The star has offered an autographed copy of one of his signature "Lucille" guitars as a reward for those who could find his missing pet.

It's a 2-year-old white female Maltese, named after King's signature guitar. She disappeared about 10 days ago in West Hollywood while she was under the care of Matthew Lieberman, King's co-manager.

News
>
Movie News
February 07, 2006 06:57:19 GMT
Following the footstep of his fellow actor , reportedly has joined the cast of the forthcoming drama "." With 2929 Productions gives hand at financing, the shooting of the film will begin next month in New York.

Directed by James Gray from his own script, "We Own the Night" is set against the turbulent world of Russian organized crime and an embattled NYC Police Department in the 1980s. A Russian narcotics gang has a hit list of NYPD officers and it is up to Joseph, a nightclub manager to save his brother Bobby and father who are next on this list.

News
>
Movie News
February 07, 2006 06:44:25 GMT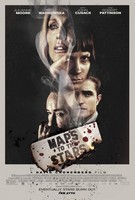 Scored success with his latest work, "," David Cronenberg will take "" as his next project to direct.

Of drama genre, the film actually is a Bruce Wagner-scripted tells about Hollywood excess and intrigue.

News
>
Celebrity Gossip
February 07, 2006 04:55:42 GMT
Following the footsteps of many legends that are admired by public worldwide, also is having his life documented in a film. You all can follow the final years of the music great through "Sexual Healing," an independently financed drama.

Starring as the late Motown icon, the movie chronicles Gaye's self-imposed exile in Europe after years of battling drugs, domestic issues and label headaches. There, he was rescued by a promoter who helped Gaye record his biggest-selling album, "Midnight Love," which spawned the monster comeback hit, "Sexual Healing."

News
>
Movie News
February 07, 2006 04:38:46 GMT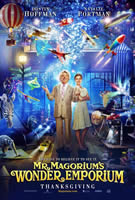 One more person added to the cast of "." Actor has joined and to star in the upcoming comedy drama flick which will be directed by Zach Helm and starts shooting next month.

The film tells the story of a toy store owner who tries to lift the spirits of his depressed store manager by bequeathing her the shop. As of Bateman, he's set to play a precocious accountant hired to ascertain the establishment's worth.

News
>
Movie News
February 07, 2006 04:15:30 GMT
is about to make his directorial debut with the upcoming horror flick titled "." Working on the project for Coquette Productions, the company he runs with wife , the couple also will make cameo appearances as well.

As of Arquette he also wrote the screenplay along with Joe Harris. Other actors set to star in are Jamie King, , , , Paul Reubens and . Serve as producers are Evan Astrowsky and Neil Machlis.

News
>
Music News
February 07, 2006 03:31:20 GMT
, the singer and a thirteen-time Grammy winner, has been slated to perform at the 48th Annual Grammy Awards. This is his very first time indeed to perform at the prestigious event.

McCartney who is up for three Grammy's, including Album Of The Year, Best Pop Vocal Album ("Chaos And Creation In The Backyard") and Best Male Pop Vocal Performance ("Fine Line") will join the previously announced performers, like , , , and .

News
>
Celebrity Gossip
February 07, 2006 03:05:57 GMT
One of ' security guards named Israel Ramirez was fatally shot in Brooklyn Saturday night Feb 4th outside a Brooklyn warehouse where the rapper and fellow musicians gathered to make a music video. The victim, who is a longtime member of Rhymes' entourage, was shot once in the chest at 1:30 a.m. outside the industrial warehouse where the was a violence taking place.

According to the explanation given by the police, more than a dozen shots were fired into the crowd of nearly 500 on-set extras. Fortunately, Rhymes was okay and so did with the other famous musicians involved in the video shooting. They were , , and . While the police are still trying to find out who and why did this, no arrests have been made.

News
>
Movie News
February 07, 2006 02:29:29 GMT
and fellow actors , and James Rebhorn have all signed on to topline the upcoming "." In the meantime, has just signed on to star in, joining those existed cast in the thriller flick being directed by H.S. Miller.

The story of the film follows veteran cop Stan Aubray, played by Dafoe, investigating a serial killer who may be a copycat killer based on a famous murderer Stan allegedly disposed of five years ago. As the killings go on, his partner Carl Unger begins to suspect that Stan didn't do his due diligence five years ago when he pronounced the killer dead.

News
>
Movie News
February 07, 2006 02:16:05 GMT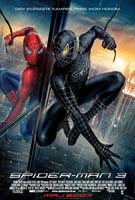 , best known for his portrayal in the "Babe" movies, has joined the cast of the highly anticipated "." The actor is set to play the role of Captain Stacy, the father of 's character, Gwen.

The other cast of the flick include returning cast members , and as well as , and Theresa Russell. Meanwhile, Sam Raimi is in hand to direct.