News
>
Celebrity Gossip
February 06, 2006 09:42:52 GMT
Numbers of music performers have on Friday Feb 3rd showed up at the Red Dress Collection show at New York Fashion Week, organized by the National Heart, Lung and Blood Institute. Among them there were , , , , Deborah Harry, Eartha Kitt, Elaine Stritch, , , and ' Fergie.

Also spotted made an appearance during the charity fashion show was rocker who has just ended her five months engagement to cycling legend days before. All of them down the catwalk in sexy red outfits, created by top designers including Zac Posen, Ralph Lauren, Calvin Klein and Tommy Hilfiger.

News
>
Celebrity Gossip
February 06, 2006 09:28:39 GMT
Hollywood star and British comedian are about to encounter "Lowlife." The twosome will play husband and wife which are the lead roles in the US drama produced by Nip/Tuck.

Speaking on their involvement in the project, FX Networks president John Landgraf says, "It's a very complicated marriage, and both characters are really strong, so we needed two actors who are perfectly matched up and can hold their own."

News
>
Celebrity Gossip
February 06, 2006 09:13:26 GMT
Receiving three Oscar nominations, Hollywood actor again nabbed another honor as he's been awarded the 'Modern Master Award' at the Santa Barbara Film Festival.

"This was the place that we brought Confessions ("Confessions of a Dangerous Mind," his 2002 directorial debut), so I have a soft spot in my heart for (this) festival. They really do embrace very different films here." So Clooney said while accepting the award during the Friday night Feb 3rd ceremony.

News
>
Movie News
February 06, 2006 08:56:27 GMT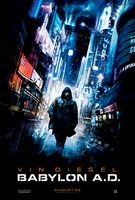 The rumor circulating on the movie industry is that is about to topline the upcoming adventure, sci-fi, action ""

The movie, which is inspired by Maurice Dantec novel "Babylon Babies", will be directed by Mathieu Kassovitz from his script. Will distribute the flick in Europe is Canal Plus with Fox acquires domestic and overseas territories outside Europe.

News
>
Music News
February 06, 2006 08:36:25 GMT
Rock legend has their two sexually explicit lyrics edited by NFL. The music group sang three songs for the Super Bowl XL halftime show Sunday Feb 5th and had the two of them censored.

The two censored songs were "Start Me Up" and "Rough Justice," a song from the latest Stones album. In the first mentioned song, the editors silenced one word, which is a reference to a woman's sexual sway over a dead man.

News
>
Movie News
February 06, 2006 07:56:53 GMT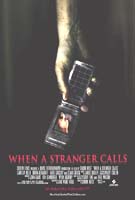 "," which is a remake of the 1979 Columbia Pictures cult horror film, debuts at No. 1 on the box office with an estimated $22 million worth of tickets for the three-day, Friday-to-Sunday period. Last week's champ "" falls to 2nd place with $13.35 million, followed then by the comedy flick "" at No. 3 with $9.9 million in ticket sales.

No. 4 is the drama romance "" which scores $5.7 million, ahead of "" at 5th with $5.3 million. Meanwhile, "" comes at No. 6, scores $5.1 million, while the new release "" is at 7th with $5 million. No. 8 to 10 in succession are "," $3.5 million, "," $3.4 million, and "," $3 million.

News
>
Music News
February 06, 2006 07:31:31 GMT
"October Road" is the latest music project he outed since 2002. And now singer/songwriter is working on his new album. "I've got four or five things started and near completion. Maybe I'll have something ready by March, but I wouldn't want to promise it." So the musician said.

In related news, Taylor reportedly will embark on his One Man Band tour next month. It is a shift away from his traditional full-band summer outings, about which he reveals "Larry Goldings is going to play keyboards with me, at least to start with. We're going to play smallish theaters, houses of around 3,000. We'll do that in the first half of March, the first of April, the first half of May, and beyond that we'll see."

News
>
Movie News
February 06, 2006 07:12:42 GMT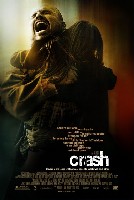 "" and "" both won the 58th Annual Writers Guild of America Awards held Saturday night Feb 4th. "Crash," which is of drama mystery genre, won the Best Original Screenplay award for its writers Paul Haggis and Bobby Moresco.

Meanwhile, "Brokeback Mountain," which tells the story a love affair between a pair of lonesome cowboys that spanned decades, won the Best Adapted Screenplay honors for Diana Ossana and Larry McMurtry. That being so, with such attainment the two flicks automatically established themselves as the favorites for the best movie Oscar.

News
>
Movie News
February 06, 2006 06:51:15 GMT
DreamWorks animation action comedy "" really is a big winner at the 33rd annual Annie Awards held Saturday Feb 4th. The film gloriously brought home ten awards, including that of Best Animated Feature.

Moreover, the flick also won the categories of Effects Animation for Jason Wen, Character Animation for Claire Billett, Character Design in an Animated Feature for Nick Park, Directing in an Animated Feature Production for Nick Park and Steve Box, and Music in an Animated Feature Production for Julian Nott.

News
>
Celebrity Gossip
February 06, 2006 04:53:34 GMT
has been on probation for drug offences and attacking a woman with a bottle following an incident happened in April 2004, in which she hit musician Kristin King with a whisky bottle and a large lit candle as she found her in her boyfriend's home. And soon following King's lawsuit over the incident, the singer then pleaded no contest to assault in February 2005.

Thanks to her efforts to combat drug addiction that Judge Rand Rubin has on Friday Feb 3rd at a hearing complimented Love for her progress in drug treatment, and freed her from house arrest. In the decision made, the Los Angeles judge extended Love' probation to March 2007 while told her to continue twice-weekly random drug and alcohol testing plus avoid places where alcohol is the main drink on sale. She is next due back in court on May 12 later this year.