News
>
Movie News
January 18, 2006 09:11:56 GMT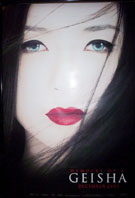 Taking too much concern on its sex scene, Chinese censors have delayed the release of "" for the second time. The drama flick, which was originally slated to debut in Beijing on January 9, was delayed until February10th.

Explaining on the fact, a Sony Pictures executive confirmed censorship was the issue and that a few seconds of footage had to be cut. By now, the film isn't on the China Film Group's distribution schedule and no new release date has been announced.

News
>
Movie News
January 18, 2006 08:39:37 GMT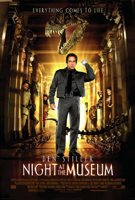 is joining and to enjoy the "." The 20th Century Fox project is of family comedy genre which Shawn Levy about to direct.

Centers on a goodhearted but bumbling security guard (Stiller) who works at a natural history museum, where he accidentally trips an ancient curse that causes the creatures on display to come to life, the film will shoot in Vancouver and is slated for a holiday release this year.

News
>
Movie News
January 18, 2006 08:05:04 GMT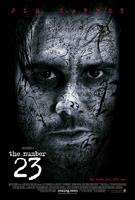 Following stepping down from "" due to the fact that she's pregnant, is currently in talks to secure her role. If only the deal is reached, the actress will then play the role of 's wife in the psychological thriller from director Joel Schumacher.

New Line Cinema reportedly has previously talked to Aussie actress to replace Shue. Unfortunately, a deal was never reached because of scheduling conflicts. Thus, with Madsen concerns to star in, the film will keep its shooting schedule still for Monday Jan 23rd in Los Angeles.

News
>
Celebrity Gossip
January 18, 2006 07:49:18 GMT
Producer Gil Cates announced Tuesday January 17th that Oscar-winning actress will be a presenter at the 78th annual Academy Awards.

As of the Outstanding Film Achievements of 2005, the category will be presented on Sunday, March 5, 2006, at the Kodak Theatre at Hollywood & Highland, and televised live by the ABC Television Network beginning at 5 p.m. PST.

News
>
Celebrity Gossip
January 18, 2006 07:24:24 GMT
Actor has a very distinct, unique maybe, way to earn money for charity. The Hollywood star sold his kidney stone for $25,000, with the money going to a housing charity.

Shatner reached agreement Monday January 16th to sell the stone to GoldenPalace.com, noted for its collection of oddities, which includes a partially eaten cheese sandwich thought to contain the image of the Virgin Mary.

News
>
Movie News
January 18, 2006 07:08:44 GMT
Not intended to becoming so, movie star is said to topline the upcoming action-thriller "Rogue (2006)." Co-stars in the title role, the film will have Philip Atwell to direct and Corey Yuen to choreograph and direct as well.

As of the story, "Rogue (2006)" centers on Jack Crawford (Statham), whose partner Tom Lone and Lone's family are killed by an assassin for the Chang crime family. Crawford becomes obsessed with finding the elusive and brutal killer, Rogue (Li).

News
>
Celebrity Gossip
January 18, 2006 06:43:22 GMT
The original draft of the lyrics to ' classic "A Day in the Life" which was written by late up for sale Tuesday January 17th.

Speaking on the auction, Bonhams auction house announced the manuscript will be sold in a sealed-bid auction ending March 7.

News
>
Celebrity Gossip
January 18, 2006 06:23:33 GMT
Rapper was arrested in central Florida Friday January 13th on a warrant related to a child support case. The 30-year-old star was taken into custody at The Ritz Hotel in Ocala without incident.

Juvenile was arrested because of an outstanding child support warrant, yet released on his own recognizance that evening in time to make his performance at Ghost House Nightclub.

News
>
Movie News
January 18, 2006 04:53:14 GMT
Hollywood's speculation finally is answered. Ending the much talk about the identity of Vespa Lynd, 007's love interest in the highly anticipated "," the name of comes up.

In recent publication, the Aussie actress reportedly is poised to become 's first ever James Bond girl. Apart from numbers of famous names, including , Rachael Stirling and , that have been linked with the movie, Byrne's spokesperson insisted "it's fairly certain" the actress will be cast.

News
>
Celebrity Gossip
January 18, 2006 04:32:22 GMT
Hollywood actress breaks her silence, insisting rumors of her romantic involvement with ' ex-husband are untrue. As for everybody to know, American publication In Touch once reported that Stone has been romantically involved with the sports star, but either one is keen to keep their romance a big secret for the time being.

Despite the highly publication on their romance, Stone denies everything, released a statement through her representative read "They are absolutely not an item. He is the best friend of one of Sharon's closest friends."

News
>
Celebrity Gossip
January 18, 2006 04:06:34 GMT
The King of Pop is trying to give hand at a new job. has in recent days been reported negotiating a position as a consultant with a Bahrain-based company that plans to set up theme parks and music academies in the Middle East.

A.A.J. Holdings, an urban development company owned by Bahraini businessman Ahmed Abu Bakr Janahi, said it wanted to hire the pop superstar to give advice on setting up entertainment businesses. This makes sense of course remembering that Jackson in fact is an entertainer.